Nia Kay biography: Age, height, real name, parents, boyfriend
Nia Kay is a talented American rapper and actress who began making music at a very young age and released her first music video at ten years old. She participated in the Queen Latifah and Jermaine Dupri-produced The Rap Game competition and made the top-3.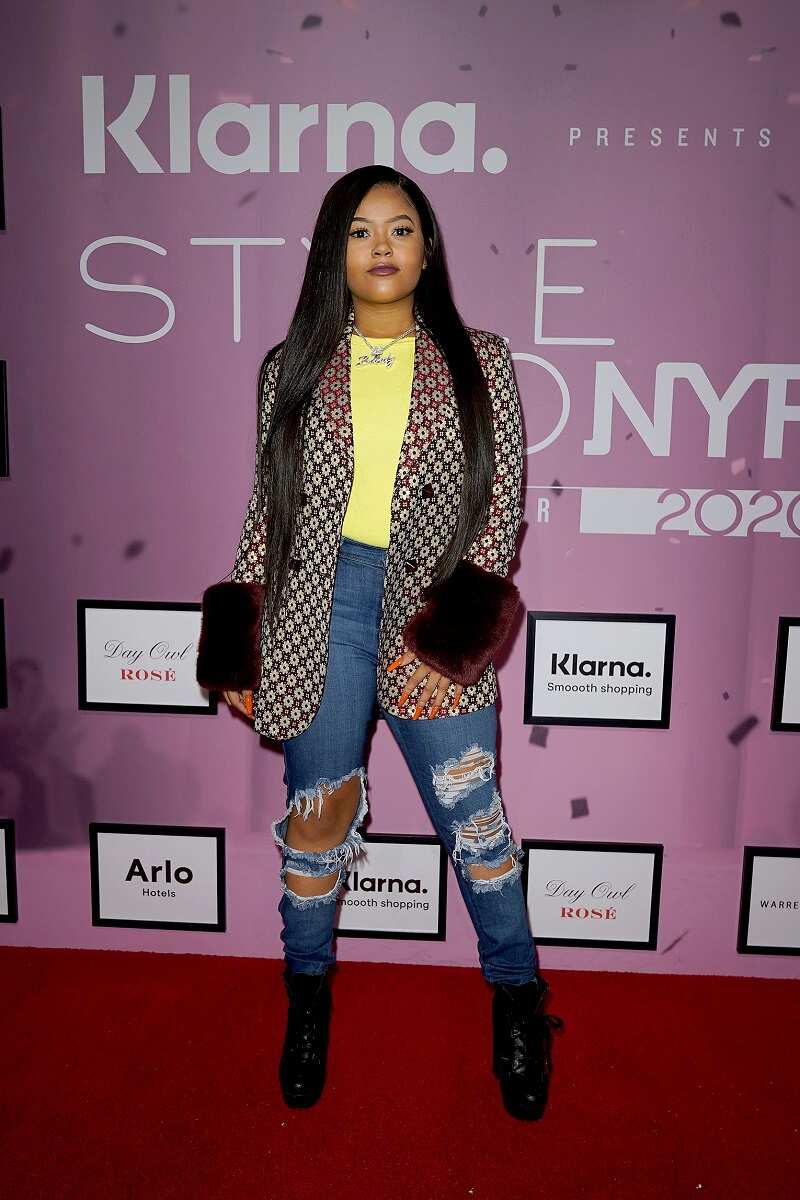 Nia Kay Rap Game is now a teenager working hard as an independent artist to make a name for herself in the hip hop music industry. Nia Kay began rapping at the age of eight and made her first music video when she was ten. She describes her music as unique and says that she does not want to add to the music industry; she wants to change and empower the industry.
Profile summary
Name: Nia Kay
Birthdate: December 8, 2001
Birthplace: Chicago, Illinois, USA
Age: 19 years (as of 2020)
Nationality: American
Sun sign: Sagittarius
Occupation: Rapper, actress
Nia Kay's background
Nia Kay was born in Chicago, Illinois, the USA into a middle-class family. She is the only child of her parents. She began doing music at a very young age and she often sang at her mother's salon.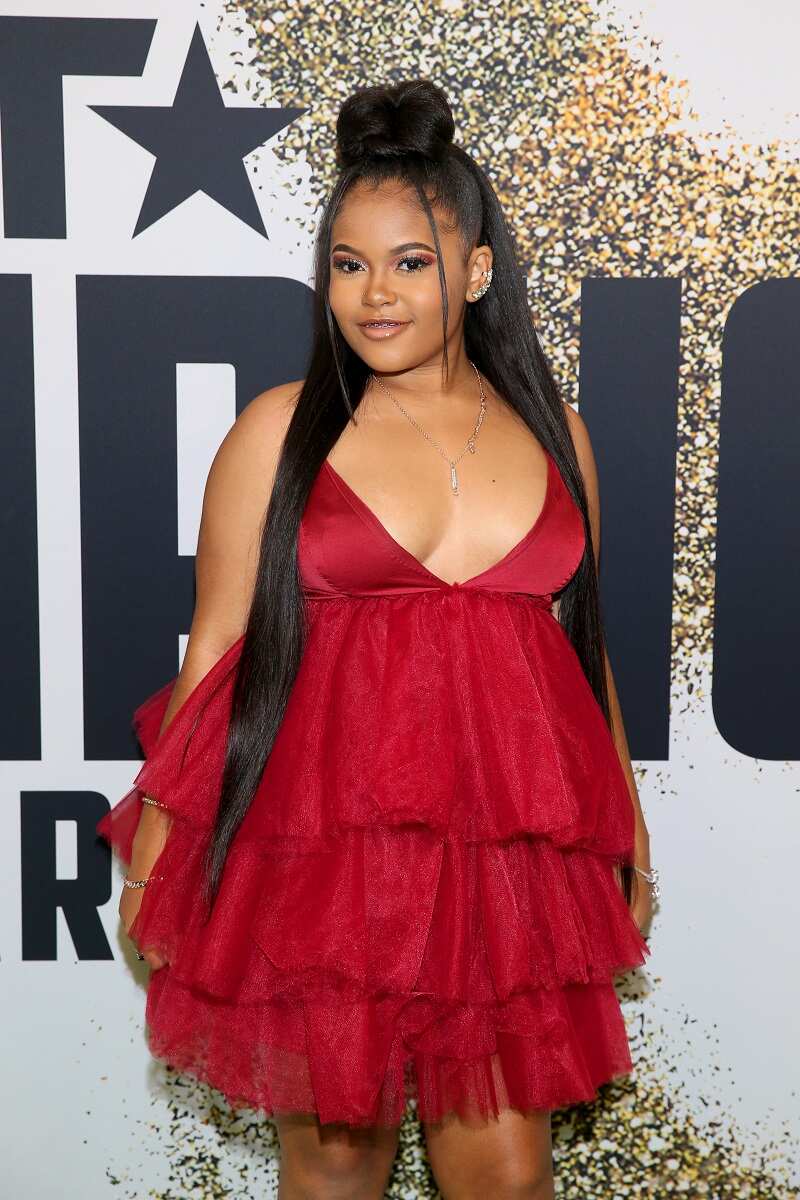 Nia Kay parents are also involved in music. Nia's mom Toni was in a music group while her father and her uncle are rappers signed to a management company owned by 'Two Chains'.
How old is Nia Kay from The Rap Game?
Nia Kay age is 19 years as of 2020. She was born on December 8, 2001.
Many fans believe that Nia Kay real name is different from her stage name. The rapper is yet to reveal if her stage name is her real name or otherwise.
Education
The young rapper is not only brilliant at music; she is also brilliant at her academics. She has never scored below an A grade in any of her school subjects.
Her keen desire to learn music made her take saxophone, violin, and piano classes. She also took dance lessons.
She graduated from 8th grade with honours, but she could not attend her graduation because she was competing on The Rap Game at the time. .
Her family prioritizes education above everything else.
Body measurements
Nia Kay is 4 feet 5 inches tall, and she weighs 46 kg. Her body measurements are is 34-25-35 inches.
Career
Nia Kay was born into a musical family. She started out singing in the church choir before she became well-known.
She released her first music video called In My Zone on YouTube. She collaborated with her cousin, Trueblu, to form the rapping duo' Diary4Two.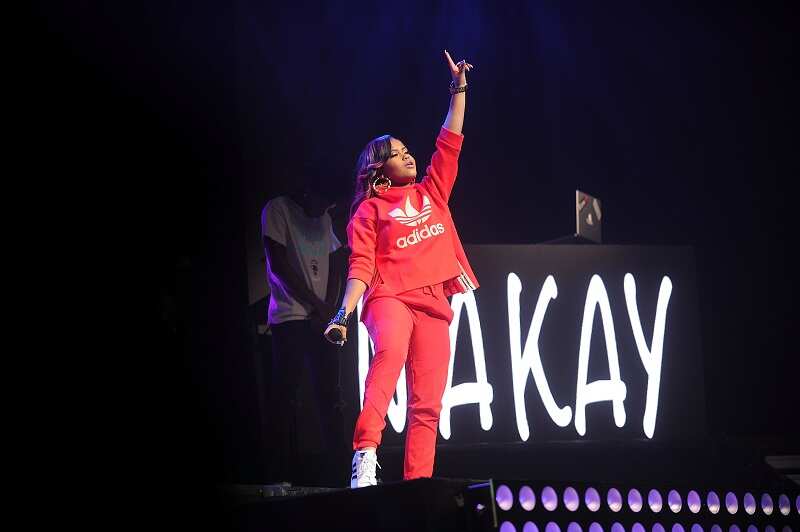 The videos were shared on all forums, and she gained recognition, especially with her compilation called NiaKay Freestyles.
Nia shot to fame when she participated in The Rao Game, a rapping competition produced by Queen Latifah and Jermaine Dupri.
Nia Kay The Rap Game appearance helped the young rapper to gain massive popularity on social media.
Did Nia Kay win The Rap Game?
Nia joined season two of the rap competition show, which premiered on July 22, 2016, at 14 years old.
Though she brought her talent, energy, and confidence to the rap competition, Nia did not win The Rap Game, but she was one of the top three contestants.. The competition was won by a 16-year-old Los Angeles native named Mani.
Nia is currently an independent solo artist, and some of her singles are Walked In - Remix and her Viva debut Extra- feat Pink Bandz. She aspires to be like her idol Nicki Minaj.
Nia Kay songs
Kay has released various tracks. Here are some of the songs that she has released either as singles or part of an EP.
Goo (2020)
Used To This (2020)
Bankroll (2020)
Nia kay (2020)
Mo Lit (2020)
Brand New (2020)
Bout You (2020)
Supposed To Ft FatBoy SSE (2020)
PrettyLittleThing (2019)
SICK (2019)
Where You Going (2018)
Win Ft Street Bud & King Roscoe (2019)
Duchess (2018)
You Tha One (2018)
Swish Feat. Lil Key (2017)
Issa (2017)
The Duchess (2017)
Leave or Stay (2017)
Drizzy (2016)
Take a Pic Ft.Queenkey (2016)
Slick Talk Feat.Neil (2016)
Panda-Remix (2016)
Some Room (2016): Nia Kay X TyMoney X Lucci Vee
Walked in (Remix) Feat. Travis Porter & Boochie Prod by.M-17 (2015)
Stuntin (2014): Diary 4 Two
Into Me Featuring LBS (2014): Diary 4 Two
The young rapper is also an actress. She has featured in two projects so far. In 2019, she played Nyuma in Everyday But Christmas, and she played an Insta-thot in an episode of the award-winning television series Empire in 2018.
Nia Kay net worth
The teenage rapper is reported to have an estimated net worth of $450,000.
Is Nia Kay still with Nova?
Nia Kay is not with Nova, and she was never in a relationship with him. A few years ago, the two rappers and co-contestants on The Rap Game were rumoured to be dating because they often post pictures of themselves together on Instagram.
Kay, however, debunked the rumour during an interview. She confirmed that she and Nova were just friends and that they never dated.
She is in a relationship with B Bandz. They met at one of her showcases and were friends first before they began dating. She was in a relationship with another rapper before she went into a relationship with B Bandz.
Social media
Kay became a social media sensation during her time on season two of The Rap Game. Even after that season of the show ended many years ago, the rapstress' social media popularity has continued to grow.
Nia Kay Instagram page has 1.6 million followers and she has a YouTube channel that has 185k subscribers.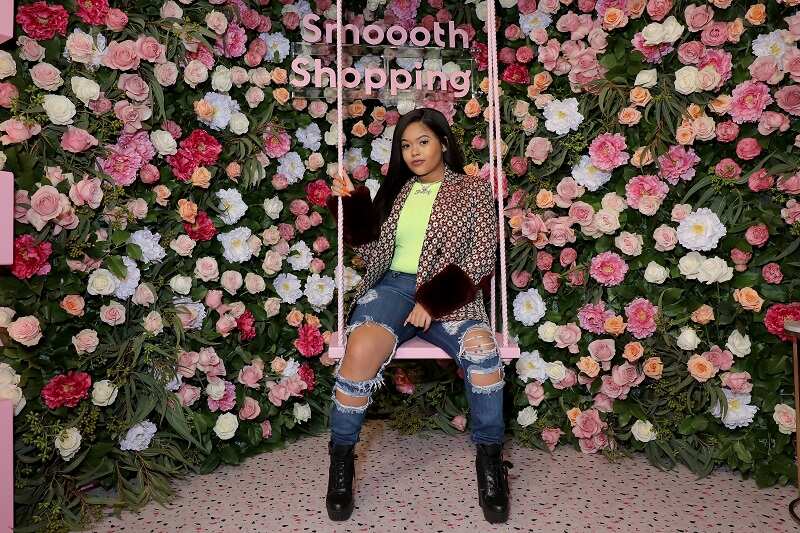 Nia Kay is a rapper who is undoubtedly an inspiration to many teenagers who have the desire to achieve their dreams. Her message to teenagers is never to give up because dreams do come true. She advises young people like her to have patience and work for the achievement of their dreams.
READ ALSO: Asian Doll bio: Age, height, real name, is she actually Asian?
Legit.ng reported about the life of Asian Doll, an American rapper, social media personality, and businesswoman. She became well-known through her EP Rise of Barbie Doll Gang and mixtape Drippin in Glo.
Asian Doll has collaborated with many eminent stars for many of her projects. She is a determined young lady. She found out who she wanted to be in life, and she followed that path.
Source: Legit.ng