Phaedra Parks bio: Age, net worth, partner, kids, where is she now?
Phaedra Parks is a reality TV star known for her appearance on Bravo's The Real Housewives of Atlanta. She is also a successful lawyer who has worked with celebrities like the late Whitney Houston and Bobby Brown. She is also an entrepreneur, media personality, motivational speaker, author, and social activist.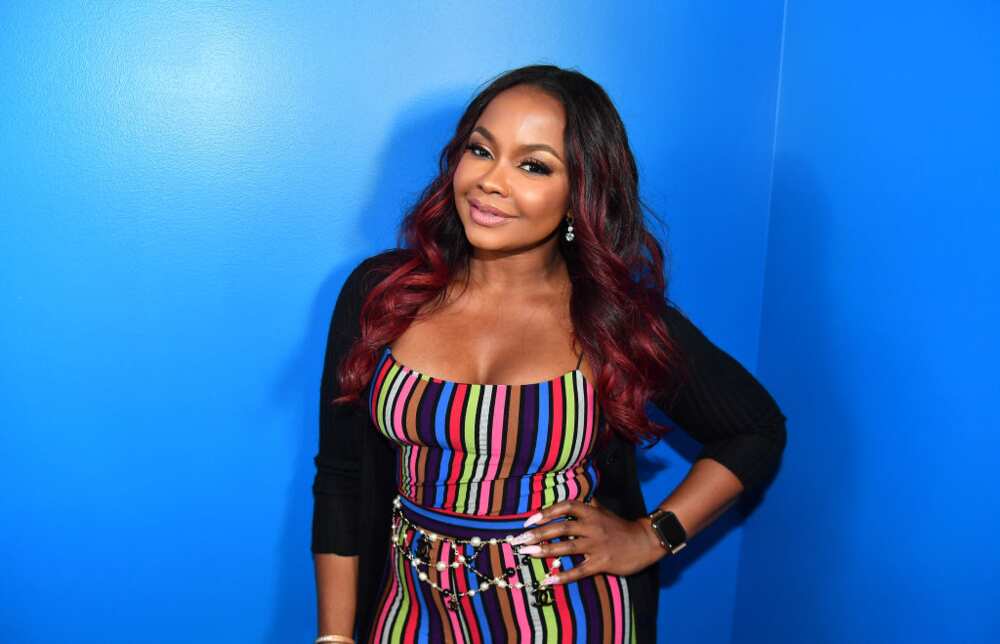 Phaedra is a former member of The Real Housewives of Atlanta, appearing on seasons 3-9 from 2010 to 2017. The celebrity got axed from the show following the revelation that she acted as the mastermind behind a damaging rumour about her former BFF, Kandi Burruss.
This year, she appeared on Season 17 of Marriage Bootcamp: Hip Hop Edition, which will be her first return to reality TV since RHOA.
But who is she behind the scenes? Here is Phaedra Parks bio.
Profile summary
Date of birth: October 26, 1973
Birthplace: Athens, GA
Age: 47 years old (as of 2020)
Zodiac sign: Scorpio
Ex-husband: Apollo Nida
Father: Pastor Henry Parks
Mother: Regina Bell
Siblings: Albert Bell, Henri Jacques, Keosha Bell
Children: Ayden Nida, Dylan Nida
Height: 4 feet 12 inches
Weight: 58 kgs
Hair colour: Black
Eye colour: Black
How old is Phaedra Parks?
The celebrity was born to Pastor Henry Parks and Regina Bell on 26th October 1973 in Athens, Georgia, United States of America. This means that Phaedra Parks age as of 2020 is 47 years old.
Siblings
Phaedra is the second of 4 children. She has three siblings - Henri Jacques, Albert Bell, and Keosha Bell.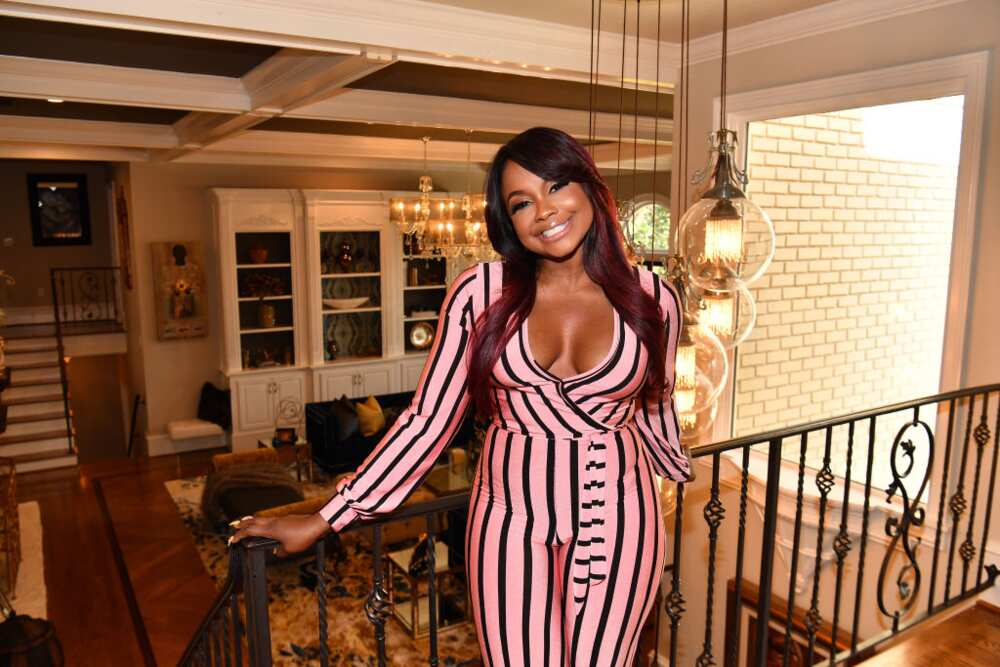 Education
The celebrity went to Clarke Central High School. She then earned a Bachelor of Arts degree with honours from Wesleyan College, a Juris Doctorate from the University of Georgia, as well as a degree in mortuary sciences from Jefferson State College.
Career in reality TV
For seven seasons, Phaedra was a staple in The Real Housewives franchise.
After joining the hit Bravo series The Real Housewives of Atlanta back in 2010, Phaedra had a good run until she eventually found herself fired from the show after making a shocking allegation about her fellow castmate.
Producers fired Parks from the series following the revelation that she acted as the mastermind behind a damaging rumour about her former BFF, Kandi Burruss.
Parks alleged that Burruss plotted to assault another co-star, Porsha Williams, while under the influence of illegal substances. The nasty rumour played out during season 9 until Williams admitted Parks' involvement during the reunion.
Parks' termination was due to her not owning up to nor appearing apologetic for her actions. The rest of the cast also refused to film with her.
According to reports by The U.S. Sun, producers want Parks back to the show to spice things up, as she remains a fan favourite for her jazzy one-liners. Producers also believe Parks makes things more interesting with the cast.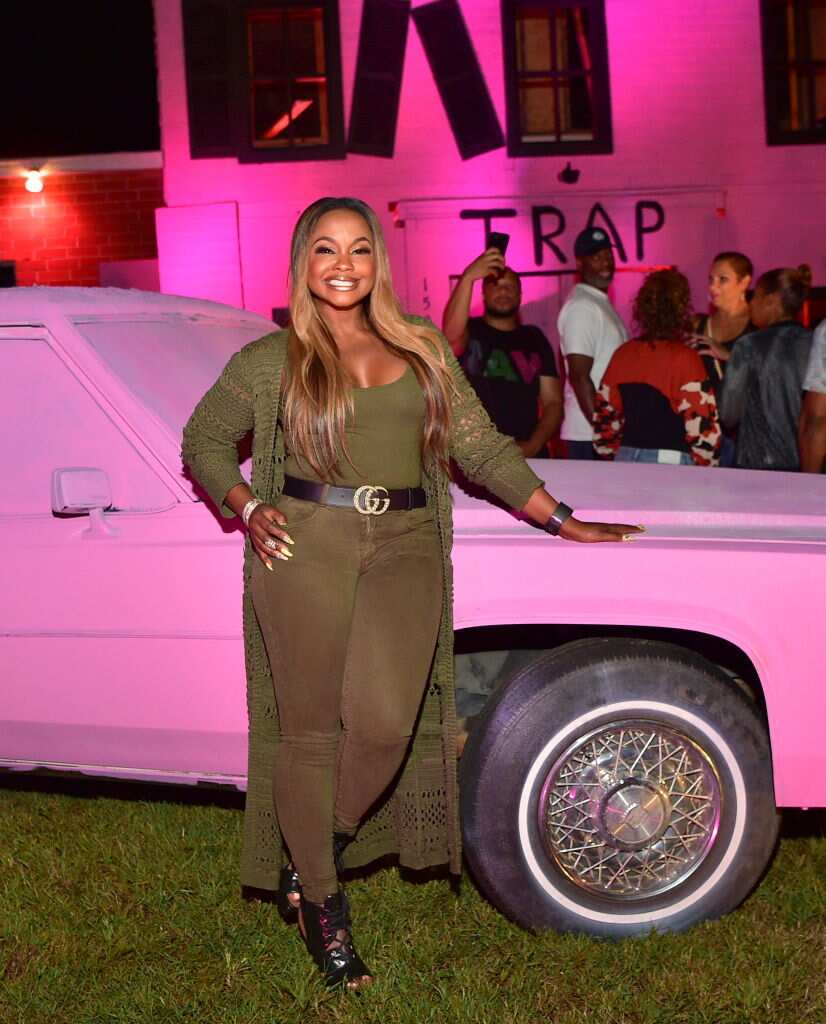 Career as a lawyer
Though she became known for her outrageous personality on TV, Parks has been acknowledged as one of Atlanta's premier attorneys and was once featured on the cover of the magazine Super Lawyers.
After law school, Phaedra Parks landed a job working at Bridges, Ordmand & Faenza, a Geico in-house law firm. From there, she went on to have her own clients, starting with a young star named Drama, who was in prison at the time he was supposed to be on tour.
Phaedra was able to convince the Judge to let him go on his tour and she went along with him as insurance that he would return to finish out his sentence. After this case, many high profile clients began hiring her to represent them.
After graduating from Law School in 1996, Phaedra started The Parks Group PC, an Atlanta-based, national boutique law firm that represents a variety of clients, including entertainers and athletes.
As managing partner of The Parks Group, Parks practices law in the areas of entertainment, intellectual property rights, and civil and criminal litigation. Her clients have included celebrities and high-profile individuals, and she is actively involved in the Atlanta legal community.
Parks has been an on-air legal analyst for media outlets including NBC, Fox, CNN, truTV, EXTRA, and Entertainment Tonight and has been quoted on legal issues in dozens of publications including The New York Times, Newsweek, and People.
Parks has also served as the president of the Gate City Bar Association and been on the advisory board of the American Bar Association.
Career as an author
Parks is the author of the bestselling book Secrets of the Southern Belle: How to Be Nice, Work Hard, Look Pretty, Have Fun, and Never Have an Off Moment.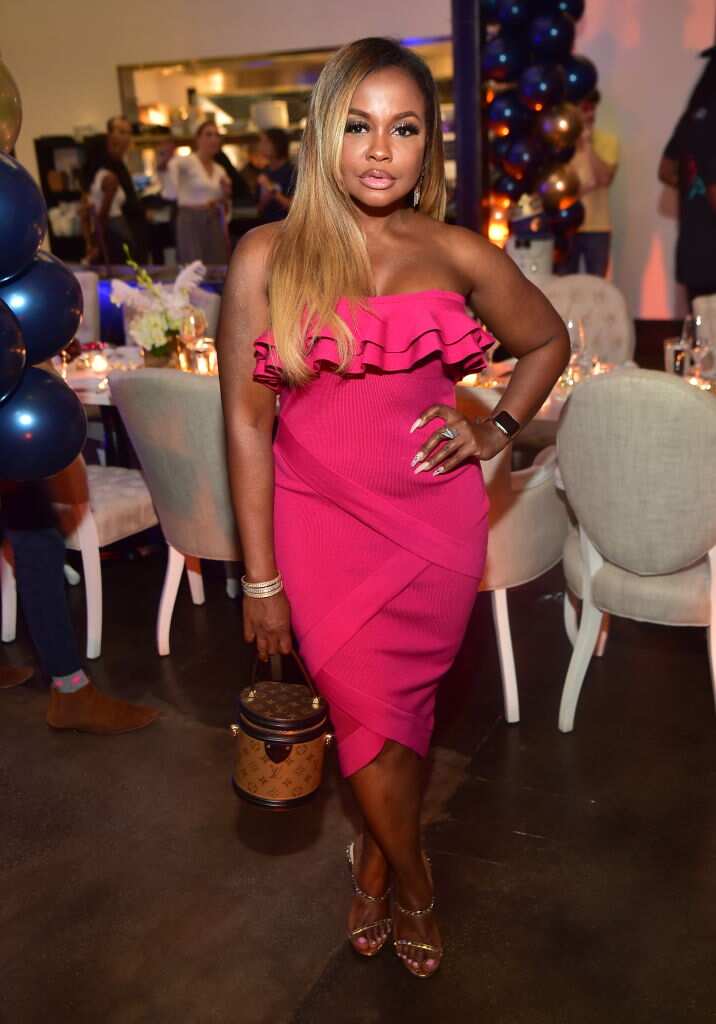 As a motivational speaker
As a motivational speaker, Phaedra regularly travels around the country speaking to different groups about various subjects, ranging from business and law to personal growth and achieving success.
As a mortician
Also a licensed funeral director, Phaedra is in the process of opening a funeral home in the greater Atlanta area.
What is Phaedra Parks net worth?
According to Celebrity Net Worth, Phaedra's net worth is $6 million.
Phaedra Parks husband
On November 1, 2009, Phaedra married her boyfriend of 14 years, Apollo Nida.
Apollo Nida spent years in prison before their nuptials and in January 2014, Apollo found himself in hot water (again) when he was charged with bank fraud and identity theft.
He allegedly created fake companies, enabling him to access databases to find individuals to rip off. He also allegedly opened fake bank accounts under those individuals' real names and funnelled stolen U.S. Treasury checks and auto loan proceeds into those accounts.
Is Phaedra Parks still married to Apollo? No, she is not. Their divorce was finalized on 11 July 2017.
Apollo completed his time in federal custody last year.
Phaedra Parks kids
The celebrity has 2 sons with her ex-husband Apollo Nida. Phaedra Parks son Ayden Adonis Nida was born in May 2010 and her second son, Dylan Nida, was born on May 8, 2013.
Phaedra Parks boyfriend
Phaedra started seeing actor and recording artist Medina Islam in 2019. The couple met through a mutual friend after Medina sent Phaedra a message through a dating app, which she said she actually didn't see.
Phaedra finally made things Instagram official with Medina with a photo in celebration of his birthday on September 22, 2019.
Medina is an actor, known for his work in Tyler Perry's The Haves and Have Nots. In addition to acting, Medina, who originally hails from New Jersey, also works in tech as the Urban Initiatives Director for Block Chain real estate firm Propy.
Phaedra and Medina appeared on Marriage Boot Camp: Hip Hop Edition this year. During the show's finale, they agreed to end their romantic relationship and stick to friendship instead.
Where is Phaedra Parks now?
The celebrity is currently homeschooling her two sons at her Atlanta mansion. The home is a $3.7 million, six-bed, ten bath property which she shares with sons.
The almost 10,000 sq ft property, in the exclusive Buckhead suburb of Atlanta, boasts high ceilings and a mini grand piano.
The home also has a terrace level entertainment room. The impressive room has crystal-studded emblems of high-end designer brands like Gucci, Chanel and Louis Vuitton, overlaid on the mirrored walls opposite the bar. The room opens up to the Olympic sized heated swimming pool and terrace.
Phaedra bought the two-acre property in the year 2016 and has carried out extensive renovations.
Phaedra Parks is affectionately known and crowned as the Queen of Shade for her natural ability to handle whatever life throws her with sass and class. She is a self-proclaimed Southern Belle with multi-faceted interests and careers.
READ ALSO: Jesse Tyler Ferguson bio: age, net worth, husband, movies and TV shows
Legit.ng recently reported about the life of Jesse Tyler Ferguson, who is known for playing Mitchel Pritchett on the ABC show Modern Family.
The actor is a five-time Primetime Emmy nominee and one of the celebrities who have been advocating for LGBTQ+ rights in the USA.
Source: Legit.ng