Lisa Robin Kelly bio: What happened to That '70s Show star?
If you have watched That '70s Show, you know about Laurie, a role played by the late Lisa Robin Kelly. Lisa was an American actress who made appearances in several television shows such as Married... with Children, Murphy Brown, and The X-Files.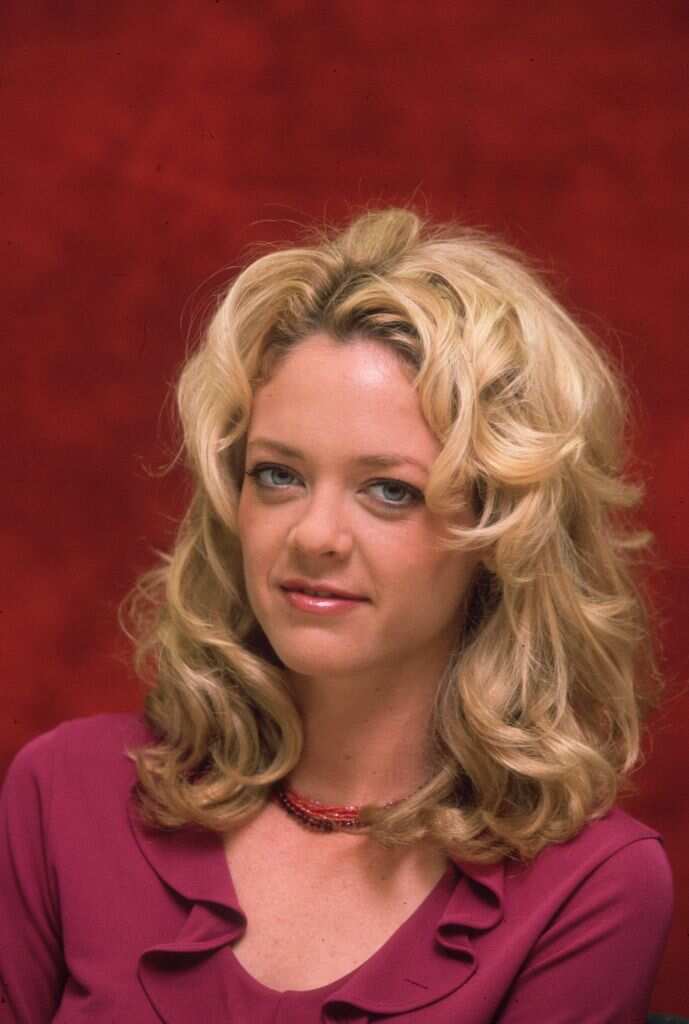 That '70s Show aired on Fox network from 1998 to 2006. Lisa Robin Kelly departed in the show's fifth season and was replaced by Christine Moore.
Lisa came into the limelight after appearing on Married... with Children in 1992. After this, she managed to feature in many films and television shows until her demise in 2013.
Profile summary
Birth name: Lisa Robin Kelly
Date of birth: March 5, 1970
Birthplace: Southington, Connecticut, USA
Nationality: American
Age at death: 43 years
Profession: Actress
Date of demise: August 15, 2013
How did Lisa Robin Kelly start acting?
Lisa Robin Kelly hot started her acting career in 1992, after featuring in Married....with Children. She secured several roles as a guest-star in other television shows such as Murphy Brown, The X Files, Silk Stalkings, and Sisters.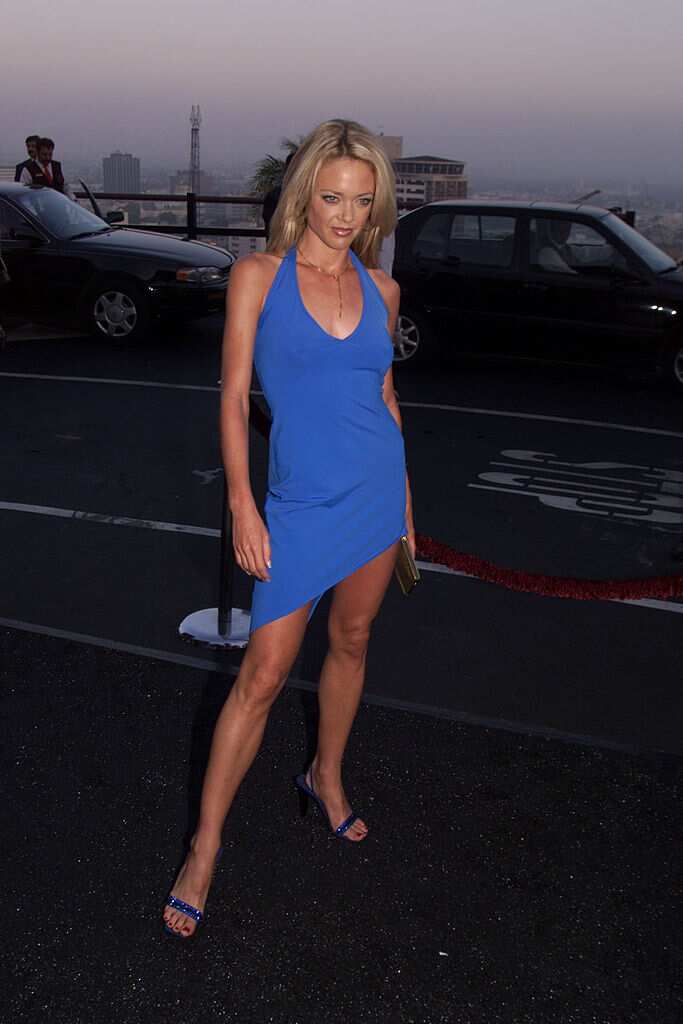 She gained popularity in the film industry after landing the role of Laurie Forman on That '70s Show. The late actress featured in this television series from 1998 to 2003.
Lisa Robin Kelly movies and TV shows
The late celebrity featured in several films and TV shows.
Movies
2012-SUX2BME as Angel
2002-Alikes as Krystal
1999-Late Last Night as Tristan
1999-Clubland as Carla
1999-Jawbreaker as Cheerleader #2
1999-Kill the Man as Nan
1998-Young Hearts Unlimited as Molly
1998-The Survivor as Devin
1997-Alone as Mary Louise
1995-Terror in the Shadows as Patty
1995-Spring Fling! as Jenny
1995-Payback as Teenage Girl
Television shows
These are some of the television shows that she appeared in:
1999-Charmed as Daisy
1998-2003-That '70s Show as Laurie Forman
1998-The Net as Lucy
1998-Buddy Faro as Rita Nardo
1998-Fantasy Island as Regina Martin
1998-Poltergeist: The Legacy as Janine Kinsey
1997-Performance Anxiety as Laura Kincaid
1992-1997-Married with Children as Heather Talrico / Carol
1996-Suddenly as Angie
1996-Hope & Gloria as Debbee
1996-The X-Files as Terri Roberts
1995-Murphy Brown as Student
1995-Sisters as Kristy
1995-Platypus Man as Brandi
1994-Renegade as Debbie
1994-Silk Stalkings as Gina Nelson
Lisa Robin Kelly net worth
According to Celebrity Net Worth, the late actress had a net worth of $1,000 at the time of her demise.
Why did Lisa Robin quit That '70s Show?
Despite all the success in her career, the actress was struggling with her personal life. The main reason why she stopped appearing in the show was substance abuse.
After being interviewed by ABC News, the late actress said that she struggled a lot with drug and substance abuse after leaving the show.
Previously, she had lost a baby, which made her feel as if she had lost everything in her life.
"I had lost a baby," she said. "As a result of that, I lost it — I lost everything, and I was abusing alcohol."
She quit the television show officially in 2003 and was replaced by Christina Moore.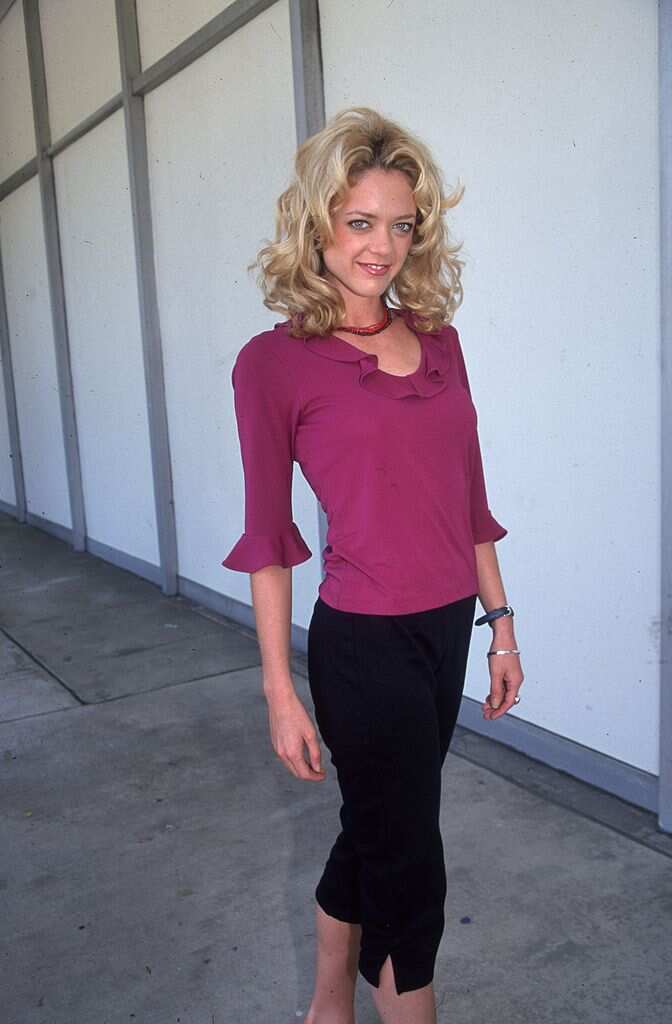 Who was Lisa Robin Kelly husband?
The actress was married to Robert Joseph Gilliam, but they did not have a smooth marriage, as their relationship featured alcohol abuse, fights, and arrests on assault charges.
Gilliam first made headlines when the Associated Press reported that he and Lisa were arrested following a disturbance at their Mooresville, North Carolina home. They were both booked at the Iredell County Detention Centre, and each posted a bond worth $500 before their release.
Kelly filed for divorce from Gilliam after a massive argument that led to the actress obtaining a restraining order against Gilliam.
Arrests
Kelly had been arrested several times. She was arrested at least three times since 2010, once for driving while intoxicated and twice for domestic abuse.
In 2010, Kelly pled guilty to misdemeanour drunk driving, earning her a night in jail and a year of unsupervised probation.
Here is a photo of Lisa Robin Kelly mugshot taken in 2010: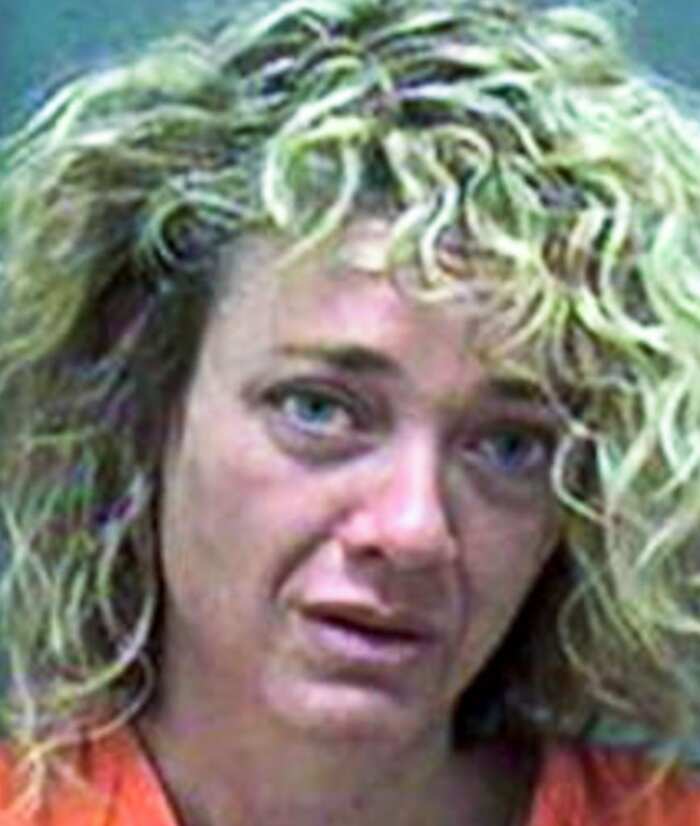 How did Lisa Robin Kelly die?
What was Lisa Robin Kelly cause of death? The former That '70s Show passed away in her sleep on August 15, 2013, at a California rehabilitation center.
Lisa's manager, Craig Wyckoff, told FOX411 that he had spoken with the troubled star a few days before her demise:
I spoke to her on Monday, and she was hopeful and confident, looking forward to putting this part of her life behind her.
According to TMZ, her boyfriend had taken her to the rehabilitation facility on a Monday. However, two days later, she was found unresponsive with needle marks on her arms, but her boyfriend revealed that the reason for the needle marks was that he took Lisa to a hospital on Sunday and nurses made multiple attempts to insert a needle into her vein to extract blood.
Lisa Robin Kelly death shocked most of her fans and mostly the That '70 Show cast.
Following Kelly's death, her manager Craig said,
'She was battling the addiction problems that have plagued her these past few years...Cause of death has not been issued yet and no death certificate has been issued either.'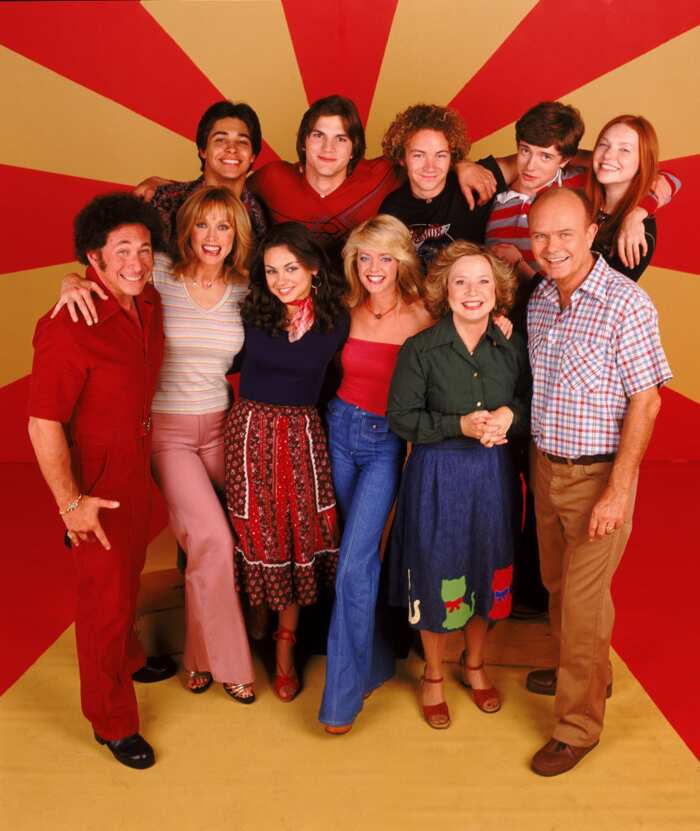 What was Robin Kelly cause of death?
The Los Angeles County Coroner reported that Lisa Robin Kelly died from multiple drug intoxication. As it turns out, Lisa Robin Kelly drugs addiction was the main cause of her death.
Lisa Robin Kelly was an American actress famously known for portraying Laurie's character in That '70s Show. She had many achievements in the film industry before her demise in 2013 at the age of 43.
READ ALSO: Edith Mack Hirsch bio: Life and death of Desi Arnaz's wife
Legit.ng recently reported about the life of Edith Mack Hirsch. She was an American humanitarian and the wife of the late Desiderio Alberto Arnaz y de Acha III, a famous Cuban-American musician, actor, and television producer.
Edith Mack Hirsch may not be your typical household name, especially for the 21st generation. However, people from the 60s know her as the wife of one of the most popular actors of all time.
Source: Legit Newspaper