Stephen Dorff bio: Age, height, net worth, wife, movies and TV shows
Stephen Dorff is an American actor and producer who began his career from a very young age. Some of his most popular roles include Deacon Frost in Blade, Johnny Marco in Somewhere, PK in The Power of One, and Roland West in the HBO crime drama series True Detective.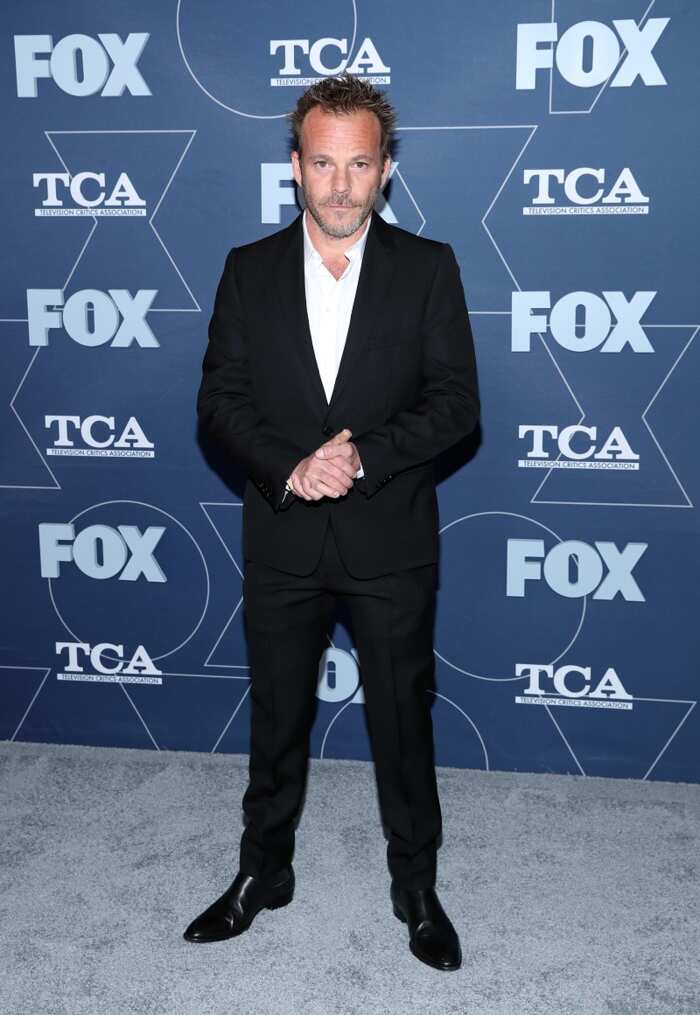 Stephen Dorff has been working in Hollywood for over 30 years, and he has an impressive filmography and awards list to show for his talent and hard work.
Stephen Dorff profile summary
Name: Stephen Hartley Dorff Jr
Birthdate: July 29, 1973
Place of birth: Atlanta, USA
Age: 47 years (as of 2020)
Zodiac sign: Leo
Father: Steve Dorff
Siblings: Andrew Dorff
Height: 5' 8" (1.73 m)
Occupation: Actor, producer
Net worth: $12 million
Background
Stephen Hartley Dorff Jr. was born on July 29, 1973, in Atlanta, Georgia in the United States of America. Stephen Dorff age as of 2020 is 47 years.
Stephen was brought up in Los Angeles, and he began his career there. According to Stephen, he was "kinda brought up half-Jewish."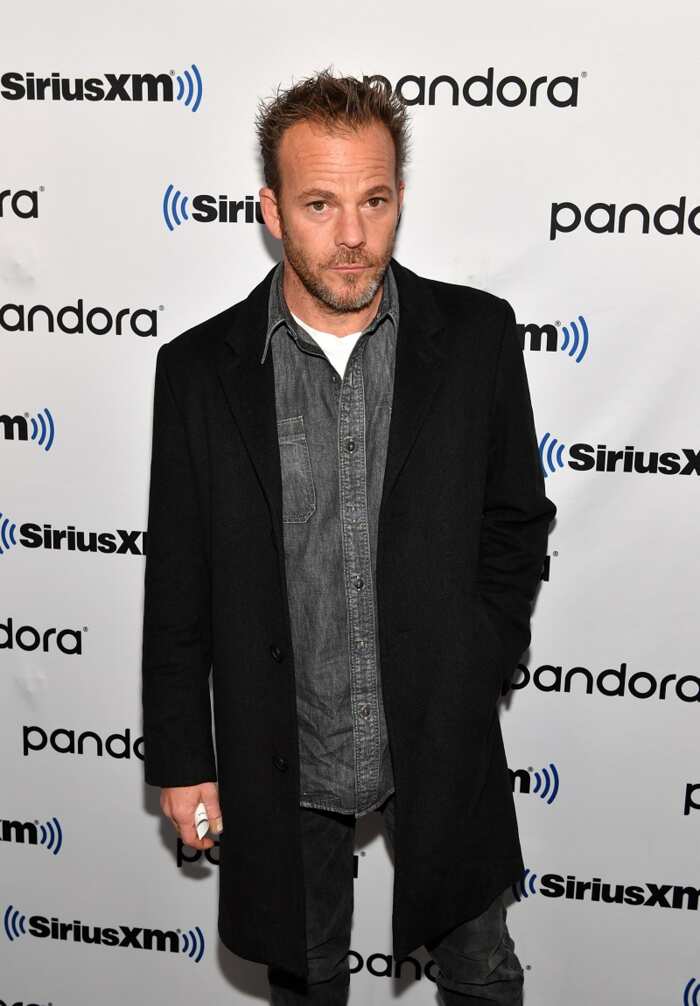 Stephen Dorff's parents are Nancy and Steve Dorff. Steve Dorff Sr. is a composer and music producer. Stephen's father is Jewish, while his mother is Catholic.
While Stephen chose to focus on acting, Stephen Dorff brother Andrew Dorff chose music. He was a country music songwriter based in Nashville.
His younger brother Andrew wrote hits for country music artists like Kenny Chesney, Blake Shelton, and Hunter Hayes. Tragically, his life was cut short - Andrew Dorff died in December 2016 at age 40.
Education
There is not much information about his educational background except that Dorff was expelled from five of the several private schools he attended.
How tall is Stephen Dorff?
Stephen Dorff height is 5' 8" (1.73 m), and he weighs 68kg.
Career summary
Stephen Dorff began acting as a child, appearing in commercials for Kraft and Mattel. His first professional acting gig was in 1985, on an episode of the TV series The New Leave It to Beaver, in which he played a character named Tony.
His first movie role was in a 1987 horror film The Gate. He played the role of Glen in the movie.
In 1992, Stephen acted alongside and Daniel Craig and Morgan Freeman in The Power of One.
Dorf has also featured in music videos. In 1993, he featured in a music video for Aerosmith's song titled Cryin. The music video also featured teen idol Alicia Silverstone.
In 1994, the actor played the lead role and love interest of Reese Witherspoon's character in S.F.W.
One of his most famous roles is was in the 1998 Westly Snipes-led Marvel Comics superhero horror film Blade. He portrayed vampire Deacon Frost in the movie.
In 2003, Stephen portrayed the character Dale Massie in the 2003 thriller Cold Creek Manor. He acted alongside other Hollywood big names like Dennis Quaid and Sharon Stone.
In 2017, he portrayed Hal Hartman in the crime horror film Leatherface. In 2019, Dorff portrayed Detective Roland West in HBO's True Detective.
In 2020, he played Sheriff Bill Hollister in the TV series Deputy. His latest movie role is the already completed action drama titled Embattled.
Stephen Dorff movies and TV shows
Dorff has starred in more than 90 movies and TV productions. Here some of the films and TV shows that he has featured in.
Film
The Gate (1987): Glen
The Power of One (1992): Peter Phillip P.K. Age 18
Backbeat (1994): Stuart Sutcliffe
I Shot Andy Warhol (1996): Candy Darling
Blood and Wine (1996): Jason
Blade (1998): Deacon Frost
Entropy (1999): Jake Walsh
Quantum Project (2000): Paul Pentcho
Steal (2002): Slim
Den of Lions (2003): Mike Varga
Cold Creek Manor (2003): Dale Massie
Shadowboxer (2005): Clayton Mayfield
World Trade Center (2006): Scott Strauss
.45 (2006): Reilly
Botched (2007): Ritchie Donovan
Felon (2008): Wade Porter
Black Water Transit (2009): Nicky
Somewhere (2010): Johnny Marco
Immortals (2011): Stavros
Rites of Passage (2012): Professor Nash
Zaytoun (2012): Yoni
Officer Down (2013): Det. David 'Cal' Callahan
Heatstroke (2014): Paul O'Malley
American Hero (2015): Melvin
Albion: The Enchanted Stallion (2016): Connor
Leatherface (2017): Texas Ranger Hal Hartman
Wheeler (2017): Wheeler
Life Boat (2018)
Don't Go (2017): Ben Slater
Television
The New Leave It to Beaver (1985): Tony
Diff'rent Strokes (1985): Scott
In Love and War (1987): Stan
Mutts (1988): Eric Gillman
Quiet Victory: The Charlie Wedemeyer Story (1988): Older Kale Wedemeyer
Empty Nest (1989): Billy at 14
Father Dowling Mysteries (1990): Mark Oskowski
A Son's Promise (1990): Charles O'Kelley
The Outsiders (1990): Bobby Dean
Always Remember I Love You (1990): Robert Mendham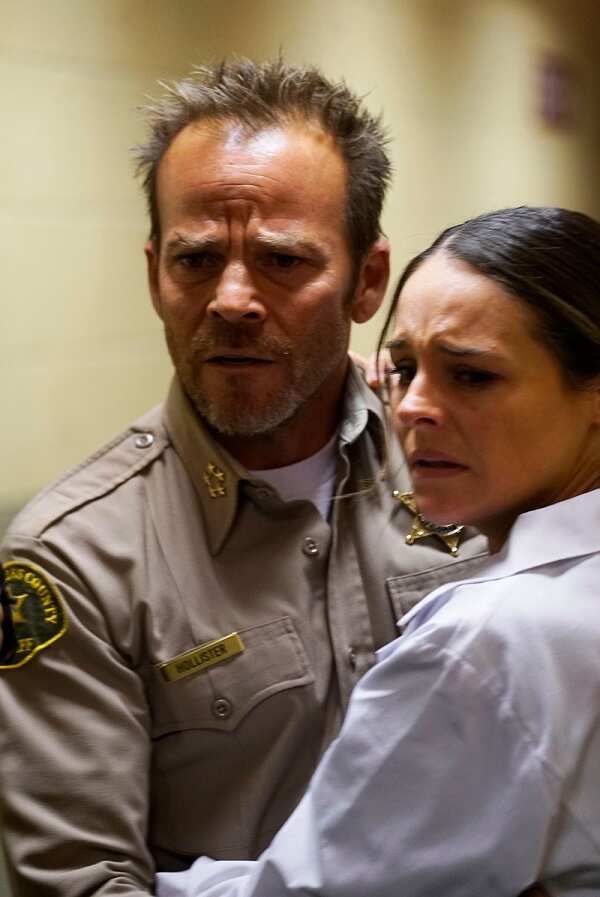 What a Dummy (1990–1991): Tucker Brannigan
Blossom (1991): Bobby
Earthly Possessions (1999): Jake Simms, Jr.
Covert One: The Hades Factor (2006): Jon Smith
Star (2017-2018): Brody Dean
True Detective (2019): Roland West
Deputy (2020): Sheriff Bill Hollister
Producer credits
Don't Go (2018): Executive producer
Wheeler (2017): Producer
Zaytoun ( 2012): Executive producer
Brake (2012): Executive producer
Skip Tracer (2008): Executive producer
Felon (2008): Executive producer
Awards
Dorff has received a total of seven award nominations, and he has won five awards so far in his career.
What is Stephen Dorff net worth?
The actor's net worth is $12 million. He has made most of his earnings from working as an actor.
Who is Stephen Dorff wife?
The actor is unmarried, and he has never been married. He is currently single.
The actor dated Charlotte McKinney in 2015, but they announced their breakup later in 2016.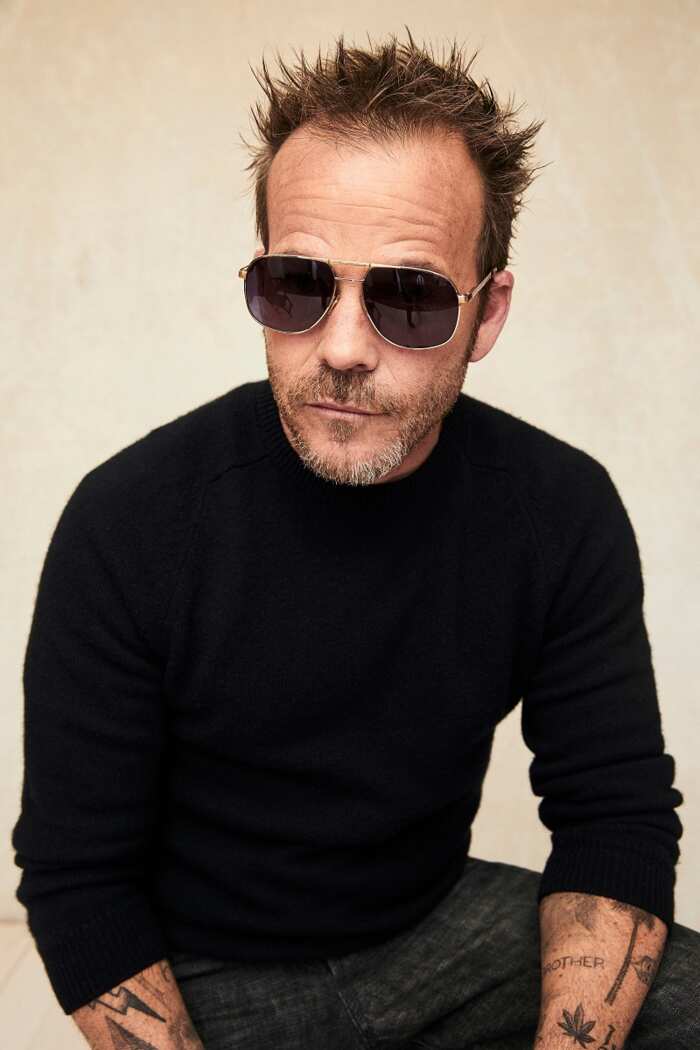 Also, he has been linked with Pamela Andersen, Tami Donaldson, Bridget Hall, Reese Witherspoon, and Courtney Wagner.
The actor was recently in a relationship with Katharina Damm.
Steven Dorff has been working in film and television for almost 40 years. With over 90 acting credits, several award nominations and wins, he is without question one of the best actors in Hollywood.
READ ALSO: Justine Bateman bio: age, height, husband, children, movies
Legit.ng recently covered the story of American actress, producer, and writer Justine Bateman. She became well-known for playing Mallory Keaton in the TV show Family Ties.
Justine Bateman now works behind the camera, producing films and TV shows.
Source: Legit.ng