Arnold Schwarzenegger children: what do we know about them?
Arnold Schwarzenegger is an Austrian-American actor, businessman, former politician, and retired professional bodybuilder. He is famously known for his roles in The Terminator, Predator, and Commando. Arnold also won Mr. Olympia seven times and served as Governor of California from 2003-2011. Arnold is a father of five children, two daughters and three sons. Here is all you need to know about Arnold Schwarzenegger children.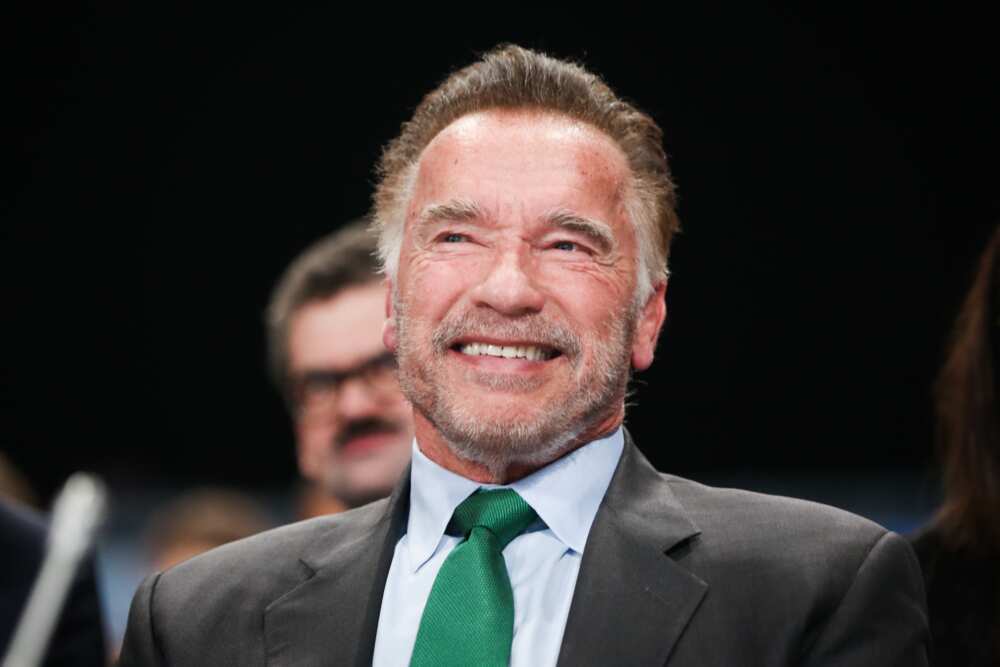 Arnold Schwarzenegger was born on 30th July 1947 in Thai, Austria. He is the son of Gustav Schwarzenegger.
Arnold married his ex-wife, Maria Shriver, in 1986. Maria Shriver is an American journalist who comes from one of the most famous families in the United States. Her mother, Eunice Kennedy Shriver, is the sister to the former U.S. President John F. Kennedy (1917–1963).
Arnold and Maria filed for a divorce back in 2011 and are still in the process of divorcing. Not much is known about the divorce case, but we hope to find out soon.
Arnold Schwarzenegger children
Does Arnold Schwarzenegger have a son? Yes, Arnold has three sons, Patrick, Christopher, and Joseph. He also has two daughters, Katherine and Christine. The kids are all grown up. Here is a look at Arnold Schwarzenegger kids and what they do for a living.
1. Katherine Eunice Schwarzenegger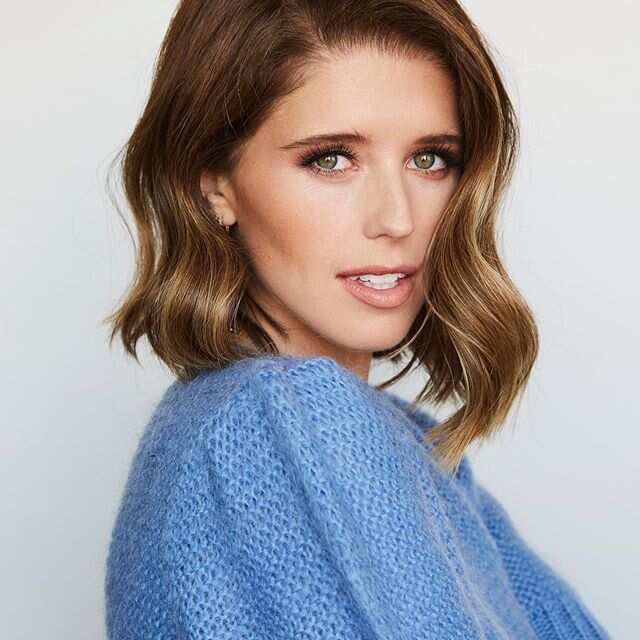 Katherine was born on 13th December 1989 in Los Angeles, California. She graduated from the University of Southern California in 2012 with a Bachelor's degree in Communication.
Katherina is a great author who has written a variety of books. One of her famous books is titled Rock What You've Got: Secrets to Loving Your Inner and Outer Beauty from Someone Who's Been There and Back.
She uses the book to describe her journey and encourage other young women to achieve confidence and a positive self-image. When she was still in the fourth and seventh grade, she experienced body-image issues. She managed to overcome these issues through yoga and walking exercises.
After graduating from university, she was unsure of the next steps she would take in her life. This prompted her to seek advice from various people. Her other book, I Just Graduated...Now What?: Honest Answers from Those Who Have Been There is a compilation of the advice she got during that period.
Arnold Schwarzenegger's daughter Katherine got married to Chris Pratt in 2019, and they were blessed with their firstborn child in August 2020, a daughter by the name Lyla Maria.
Read on for details about Katherine Schwarzenegger siblings.
2. Christina Schwarzenegger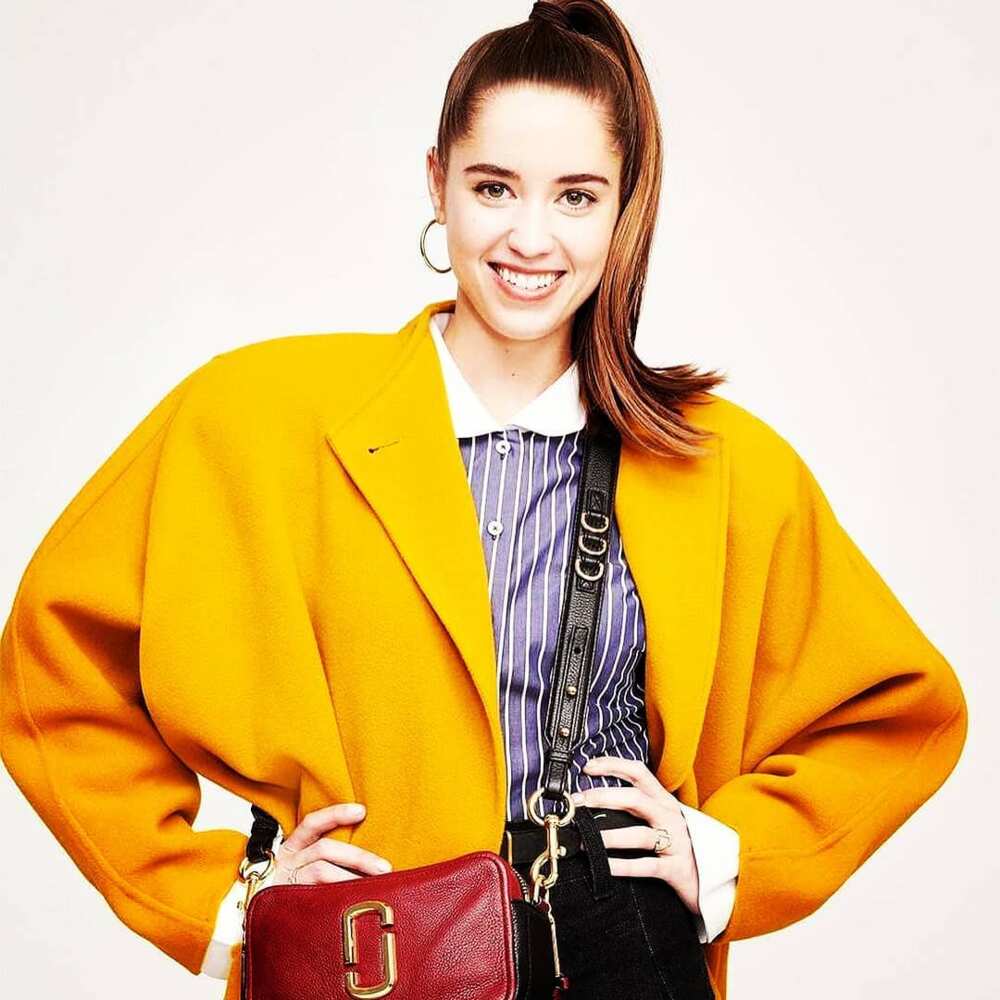 Age: 29 (as of 2020)
Profession: Producer
Christina was born on 23rd July 1991 in Los Angeles, California. She attended Georgetown University in Washington, D.C, from where she graduated in 2013.
In 2018, she and her mother produced the Netflix documentary Take Your Pills, which revolves around the drug Adderall.
Adderall is a prescription stimulant primarily used to treat attention deficit hyperactivity disorder (ADHD) and narcolepsy.
3. Patrick Schwarzenegger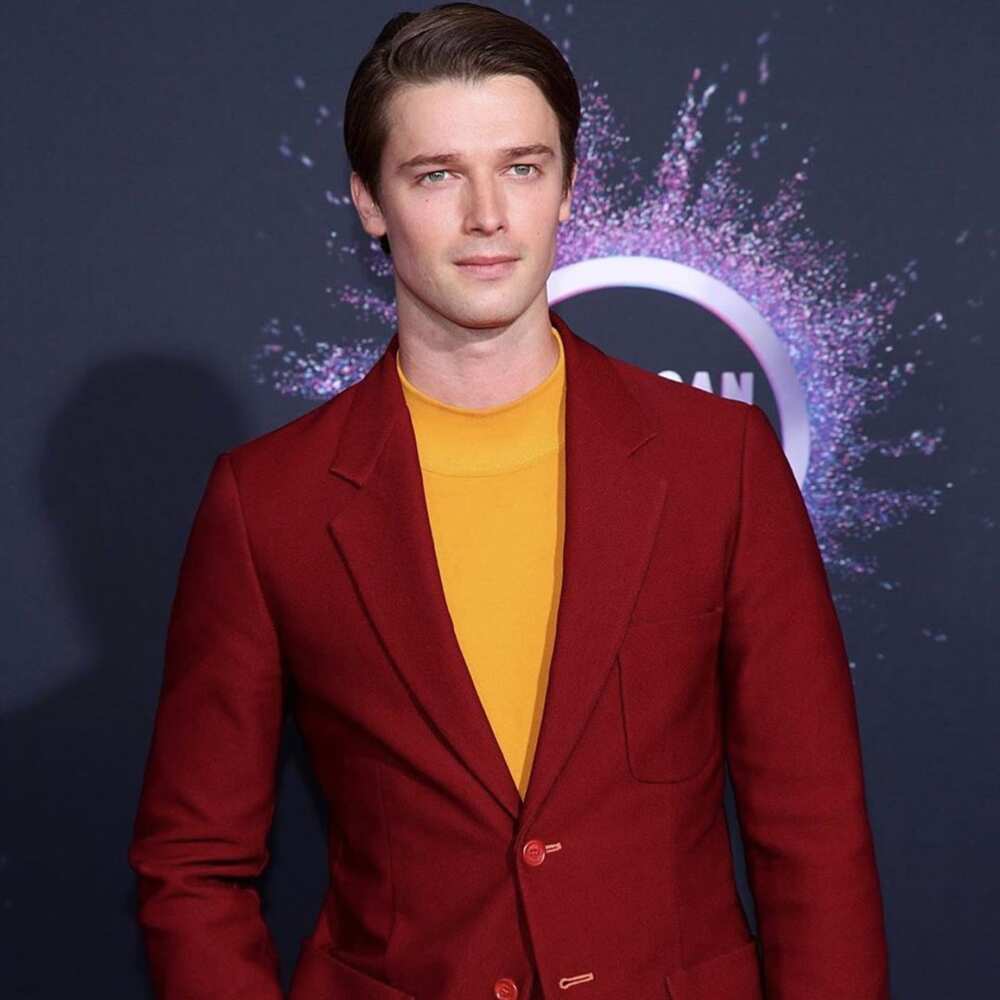 Age: 27 (as of 2020)
Profession: Actor/Model
Patrick is an American model, entrepreneur, and actor born on 18th September 1993. He graduated from the University of Southern California.
Among the five Arnold Schwarzenegger children, only Patrick followed his father's path by becoming an actor and a model. He made his breakthrough in Hollywood with the movie Midnight Sun (2018).
At the age of 13, he co-founded the philanthropic company Project 360 with his father. He has been in the acting industry for quite some time. He recently appeared in the movie Daniel Isn't Real, which was released on 6th December 2019. Patrick is currently dating Abby Champion, who is an American model.
4. Christopher Schwarzenegger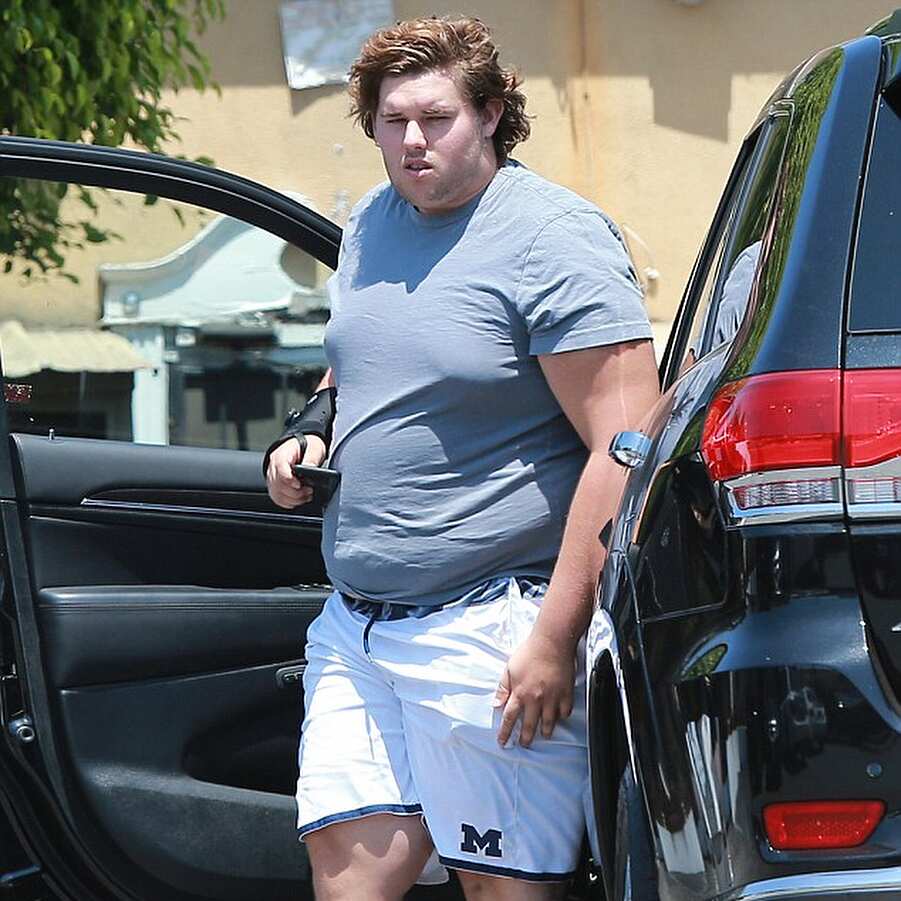 Christopher Schwarzenegger is an American celebrity kid who was born on 27th September 1997 in Los Angeles, California. Unlike his siblings, Chris is known to maintain a private lifestyle.
In May 2020, Arnold Schwarzenegger's son graduated from the University of Michigan. He graduated online due to the coronavirus pandemic. Thousands of people cheered for him on his father's Instagram page, including his family, who congratulated the young man for his achievement.
5. Arnold Schwarzenegger son Joseph Baena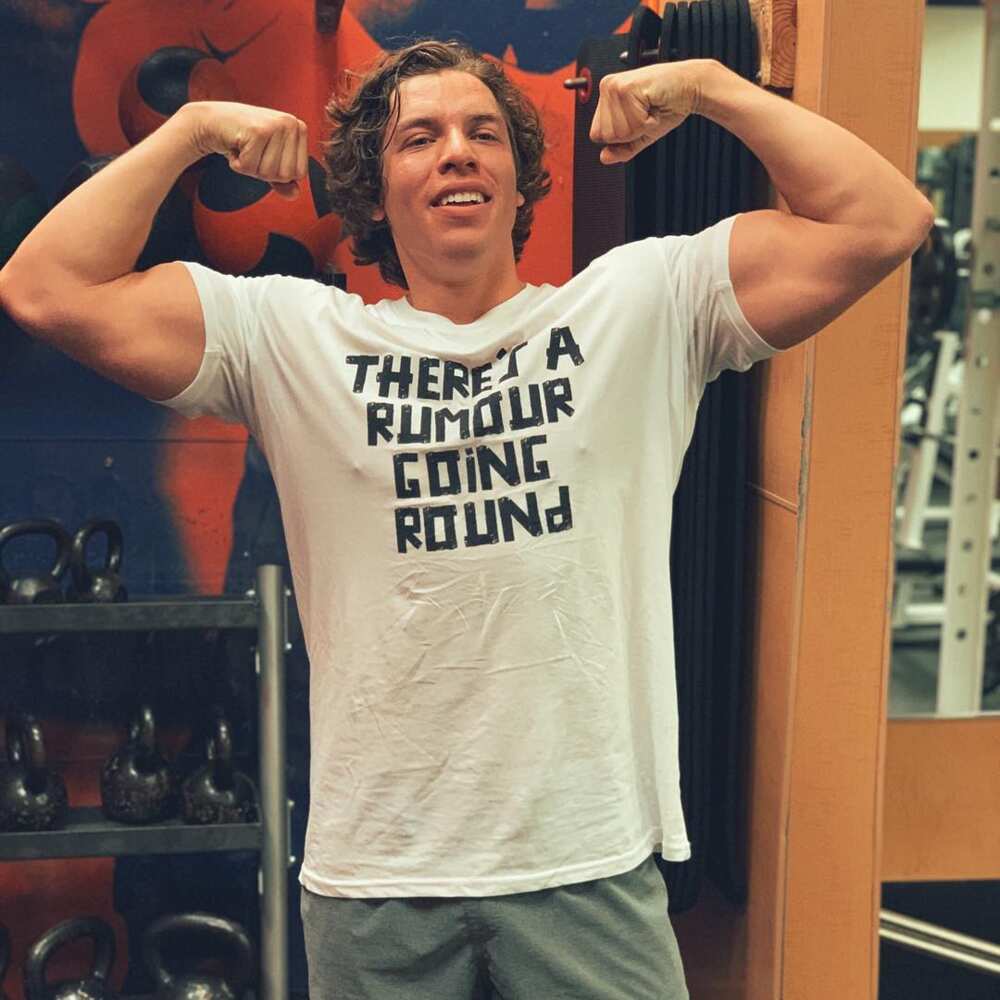 Age: 23 (as of 2020)
Profession: Bodybuilder
Mother: Mildred Patricia Baena
Joseph Baena was born on 2nd October 1997. Joseph is an American social media celebrity, a bodybuilder, and a fitness trainer.
Baena also engages in many paid promotions and is a social media influencer who posts about his bodybuilding. Joseph was born to Arnold and his housekeeper Mildred Patricia Baena while Arnold was still married to Maria.
The 23-year-old has shown interest in athletics and sports from an early age of his life. He hits the gym routinely and maintains his body.
That is all you need to know about Joseph Baena siblings. Arnold Schwarzenegger children have drawn the attention of many people from their famous father.
READ ALSO: Abby Dowse Biography: Age, height, plastic surgery, career
Legit.ng recently covered the biography of the Australian model and fitness trainer Abby Dowse. Abby Dowse always aspired to pursue a career in modeling from a young age. She has managed to remain a majority's favorite in the industry through her hard work and consistency.
Abby Dowse is one of the world's leading Instagram sensations. She is an inspiration to many upcoming models.
Source: Legit.ng