Nigeria@60: Nigerians in South Africa mark independence in sober reflection
- Nigerians living in South Africa say they are marking Nigeria@60 in sober reflection
- According to them, they used the celebration to showcase Nigeria's culture
- Going further, they will be celebrating few Nigerians who proved themselves in service and impacted others positively
PAY ATTENTION: Click "See First" under the "Following" tab to see Legit.ng News on your Facebook News Feed!
As Nigeria marks another independence anniversary, Nigerians living in South Africa are marking it in sober reflection.
This was disclosed by Nigeria's Consul-General in Johannesburg, Godwin Adama.
He disclosed this in a telephone interview with the News Agency of Nigeria (NAN) on Thursday, October 1.
According to him, Nigerians in South Africa were excited over the anniversary celebrations and would join numerous Nigerians globally to celebrate Nigeria at 60.
However, he said this year's diamond anniversary of Nigeria's independence will be marked without fanfare, but in sober reflection.
"Nevertheless, Nigerians are confident that the 60th anniversary of Nigeria's independence will be celebrated with prayers for their safety in South Africa, as well as for strengthening of Nigerian sovereignty and peace.
"No fanfare though but celebrations are on; the mission is on top of the situation and has appealed for calm, while wishing all Nigerians in South Africa, fruitful celebrations," he added.
Meanwhile, he said they will be celebrating Nigerians who have impacted people positively
"This year, we shall be celebrating few Nigerians who proved themselves in service and impacted others positively, including medical doctors and the academia," he also said.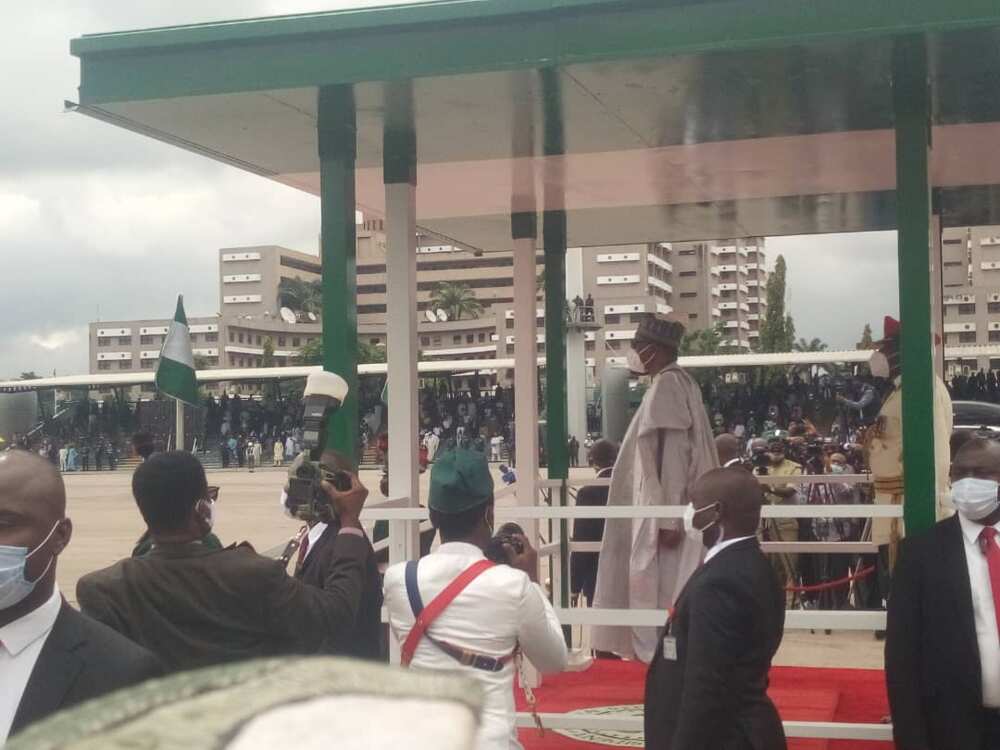 Meanwhile, Legit.ng had reported that today is a day Nigerians will never forget as it reminds them of gaining freedom from their colonial masters. They say, "With age comes wisdom", but can the same be said for Nigeria, a country which gained her independence 60 years ago and is still struggling to find her feet.
For a number of Nigerians, October 1 means nothing and is not worth celebrating. This is not surprising as things seem to be getting worse.
If you ask some people, they will tell you Nigeria can never get better and if they get the opportunity to leave to another country, they would do so gladly. Some people are of the opinion that the nation is at a standstill, for some others, the nation is in reverse mode.
Legit.ng also reported that President Muhammadu Buhari kickstarted the Independence Day celebration with the presidential broadcast addressing the citizens. You can read the full speech here.
Citizens are however not happy with the situation of things in the country and Legit.ng gathered some of their angry outbursts.
What's the most exciting thing about being a Nigerian? | Legit TV
Source: Legit.ng