Jeff Lowe biography: Age, height, wife, nanny, net worth, zoo
Jeff Lowe is a businessman from the United States. He is the owner of the famous zoo named Greater Wynnewood Exotic Animal Park. The park was previously owned by Joe Exotic.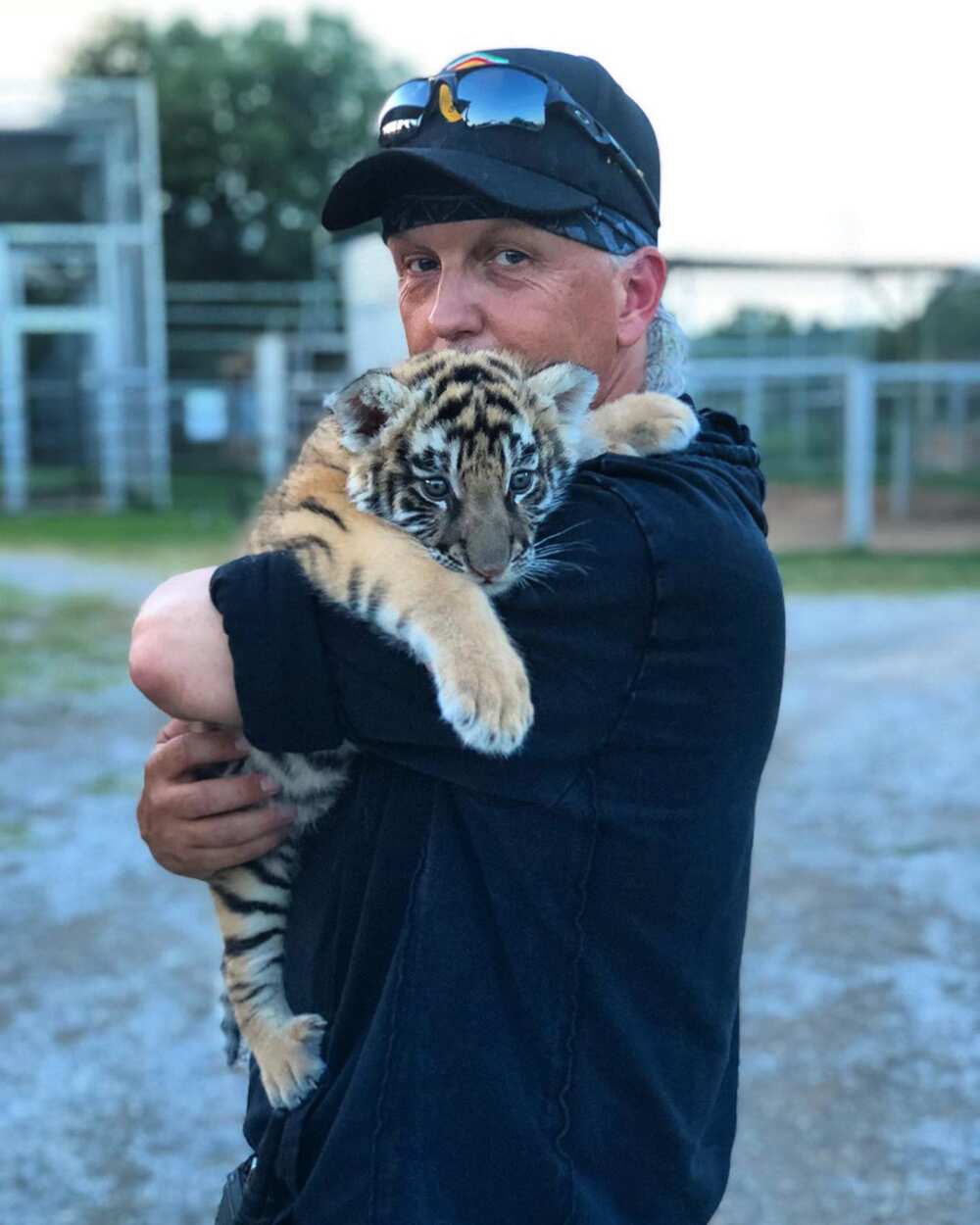 For a long time, Jeff was known as the sw*nger who used to sneak lion and tiger cubs into high-end hotels. He did this in Las Vegas parties, mainly to please women. Although he is one of the most mysterious characters in Tiger King, he is currently busy with the GW Exotic Zoo business.
Jeff Lowe profile summary
Full name: Jeffery Lowe
Date of birth: 1966
Place of birth: Oklahoma, USA
Age: 54 years (as of 2020)
Nationality: American
Ethnicity: White
Height: 5 feet 6 inches
Weight: 60 kg
Relationship status: Married
Jeff Lowe wife: Lauren Lowe
Profession: Businessman
Biography
The businessman was born in 1966 in Oklahoma in the United States. Jeff Lowe age is 53 years old as of the year 2020.
He was brought up around big cats since his grandfather was the man behind the Robbin's Brothers Circus. It was later sold to the Ringling Brothers, but he continued to work there for years even after the sale.
Jeff Lowe Tiger King
Jeff has featured on the famous Netflix documentary Tiger King: Murder, Mayhem and Madness. The show follows the life of Joe Exotic, the former owner of the GW Exotic Animal Park.
Jeff has appeared in the following episodes of the mini-series documentary:
The Tiger King and I
Dethroned
The Noble Thing to Do
Make America Exotic Again
Playing with Fire
In the show, Jeff offers a narration of how he first encountered Joe in 2015 when he tried to buy a cub from him. Later on, he realized the deteriorating financial situation Joe was going through.
To help him out, he opted to invest in the zoo and keep some of his animals. In 2018, Jeff was charged for keeping exotic animals in his Las Vegas home without the necessary licensing. Some of these animals were a liger, tiger, and lemur. Jeff entered a plea agreement requiring him to pay off a fine worth $10,000. All the animals were seized as well.
How did Jeff Lowe zoo acquisition take occur? Lowe and his wife bought the entire zoo after Joe Exotic filed for bankruptcy. Later on, Jeff discovered that the federal government was investigating Joe for a murder-for-hire scheme to assassinate Carole Baskin.
Jeff became an informant of the federal government, thus helping it to build a case against Joe Exotic. Eventually, Joe was arrested, convicted, and imprisoned for 22 years.
Apart from Tiger King, Jeff has also starred in the following TV series:
The Grindhouse Radio
Entertainment Tonight
Shipping Wars
Wife and children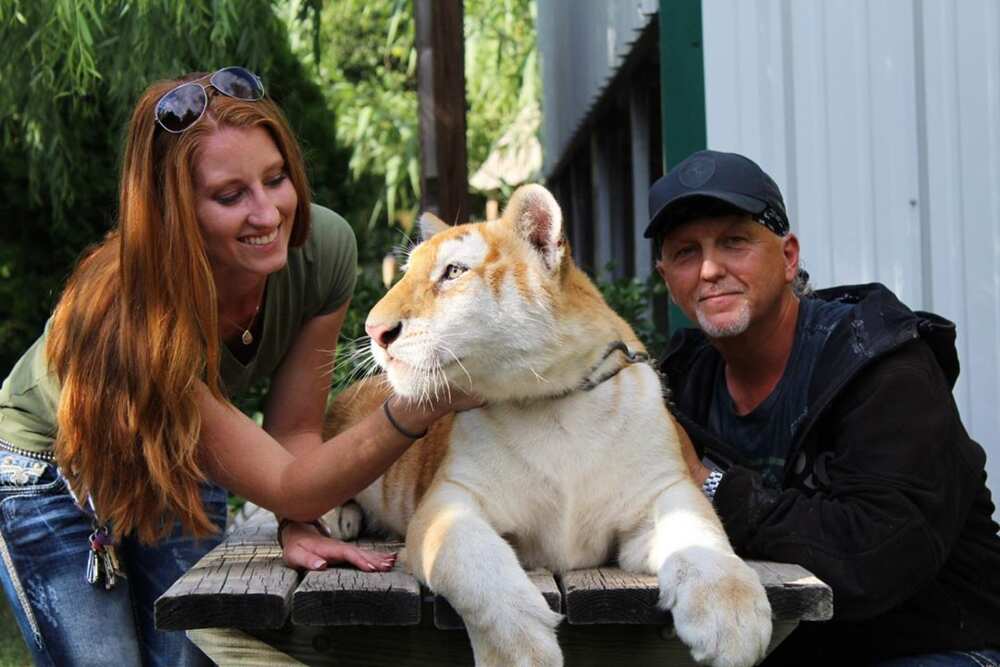 Lowe is married to Lauren Lowe. The duo runs the zoo together. Lauren's tasks include handling emails sent to the CEO of the GW Exotic Animal Park. She also helps in taking care of the animals.
Jeff and Lauren have one child together, who goes by the name Sara Evelyn Lowe.
Jeff Lowe nanny
Lowe and Lauren hired a nanny known as Masha Diduk, who is a Las Vegas model. Even though people think that she has been hired for the TV interview appearance, the couple maintains that she is there for their daughter.
Masha and the couple met three years ago while in Las Vegas. Masha was working as a model while Jeff and Lauren had driven to Sin City with a few tiger cubs. The nanny was hired in September 2019 to work part-time during the business hours at the Oklahoma zoo.
According to Masha, jobs in Vegas had dried up due to the coronavirus pandemic. Secondly, the duo was busy relocating the zoo to a new location. Therefore, their kid, Sara, needed someone to take care of her.
Jeff Lowe new zoo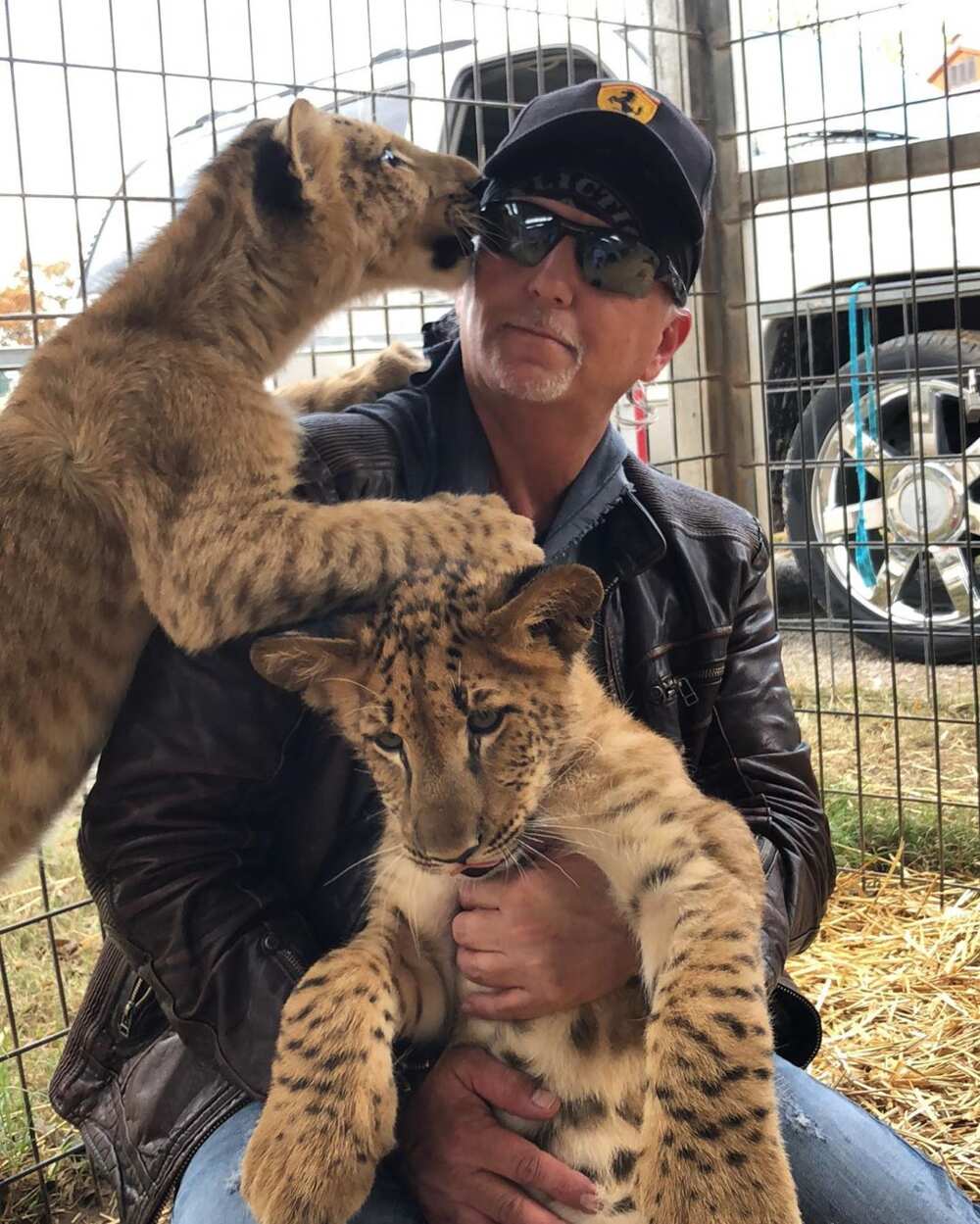 Jeff and his wife have opened another park known as the Oklahoma Zoo. The new zoo has been established with the intention of distancing it from Joe Exotic's legacy and illegal activities.
Jeff Lowe announced:
We think it's best to let this zoo die with Joe's conviction and not make the next generation of animals to live here forever suffer his outrageous behaviour and reputation. There is so much more to be revealed about Joe and his crimes against animals, and we don't want to be associated with him any longer.
The new park in Thackerville, Oklahoma, will be a private film set for matters related to the Tiger King TV show content. It will be used for both cable and streaming services.
Net worth
Lowe is a multi-millionaire because of the many jobs he has undertaken throughout his life. He was once the owner of several discount retail stores before managing Evel and Robbie Knievel.
With the newly acquired zoo and Tiger King fame, Jeff Lowe net worth as of 2020 is estimated to be around $5 million - $10 million.
Jeff Lowe turned his love and passion for animals into one of the most successful businesses in the wolrd. The acquisition of the GW Exotic zoo, regardless of the form, was a dream that came true for him.
READ ALSO: Joeboy biography: Age, real name, girlfriend, album, latest song
Legit.ng covered the biography of Joeboy, who is a fast-rising Nigerian musician. His real name is Joseph Akinwale Akinfenwa, and he is from the Yoruba tribe. The musician was born in Lagos State, Nigeria.
The Baby hitmaker is reportedly in a relationship with a lady whose identity is yet to be established. As of 2020, his net worth is estimated to be $800,000. His music continues to inspire many music enthusiasts around the continent.
Source: Legit.ng