Mikaela Spielberg biography: Who is Steven Spielberg's daughter?
Mikaela Spielberg is an American celebrity kid. She is the adopted daughter of legendary American filmmaker and producer Steven Spielberg. Steven is also one of the founding pioneers of the New Hollywood era.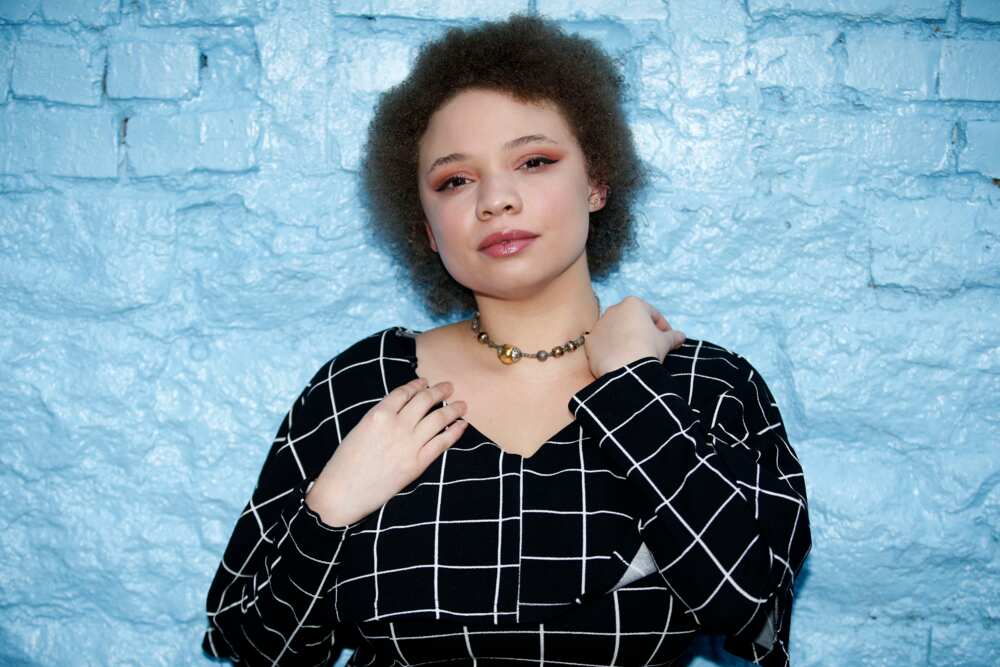 For a long time now, the name Mikaela has been coming up in association with her father. However, things are a bit different now, thanks to the career path she has taken. She hopes to gain fame through her adult film videos and not only for being the daughter of Steven Spielberg.
Mikaela Spielberg profile summary
Full name: Mikaela George Spielberg
Date of birth: 28th February 1996
Place of birth: Los Angeles, California
Age: 24 years (as of 2020)
Nationality: America
Height: 5 feet 4 inches
Weight: 55kg
Mother: Kate Capshaw
Relationship status: Engaged
Fiance: Chuck Pankow
Profession: Internet personality, fashion designer
Biography
The fashion designer was born on 28th February 1996, in Los Angeles California. Mikaela Spielberg age is 24 years as of the year 2020.
Who is Mikaela Spielberg mother and father? She is the adopted daughter of Steven Spielberg and Kate Capshaw.
When was Mikaela Spielberg adopted by the Steven's? She was adopted when she was an infant. There is no publicly known information about her biological parents.
Mikaela is one of the seven children of the Spielberg's family. She has three brothers and three sisters. Here are the names and dates of birth of the other children: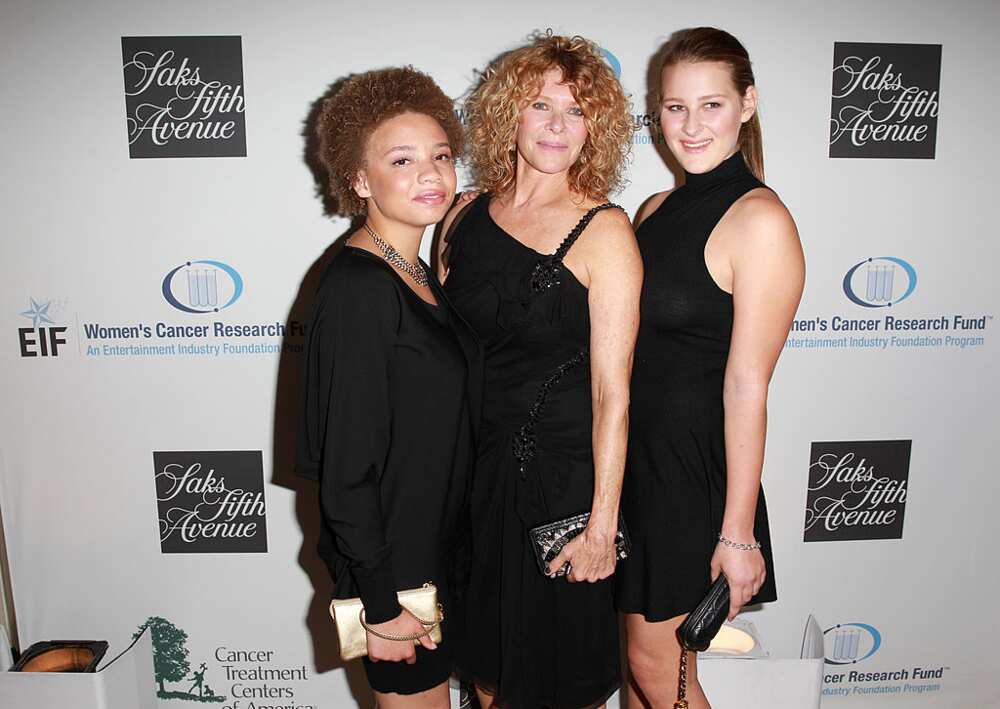 Jessica Capshaw - 9th August 1976
Max Samuel - 13th June 1985
Theo - 21st August 1988
Sasha Rebecca - 14th May 1990
Sawyer Avery - 10th March 1992
Destry Allyn - 1st December 1996
Career in the adult entertainment industry
On 19th February 2020, the star revealed that she was ready to produce solo adult films. Her first step was to get a sex worker license.
She gathered courage and laid out her career ambition to her family members and the public. Luckily, the Spielberg family has offered unceasing support on the road she has chosen to take for her professional career.
Mikaela is also looking forward to landing a job as a dancer in a strip club. During an interview, she offered a little explanation on the choice of her career. This is what she had to say:
I got really tired of not being able to capitalize on my body, and frankly, I got tired of being told to hate my body. And I also just got tired of working day-to-day in a way that wasn't satisfying my soul. I feel like doing this kind of work. I'm able to satisfy other people, but that feels good because it's not in a way that makes me feel violated.
With the beginning of her career, Mikaela hopes to attain financial independence. She plans on working on solo projects that won't jeopardize her relationship.
Spouse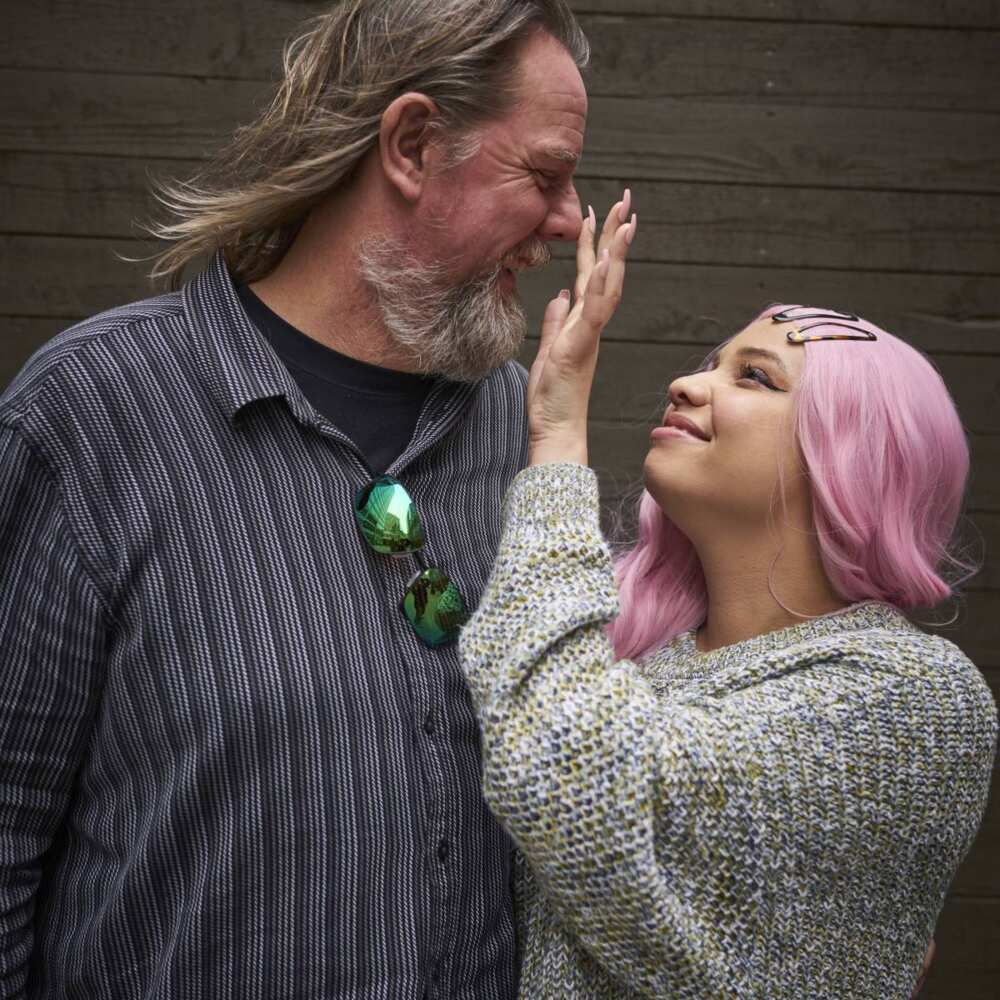 It is alleged that Mikaela got engaged to a man known as Chuck Pankow in February 2020. He is also known by his gaming name, Peacemaker.
Peacemaker is a retired American professional dart player. He is also a member and president of the Greater Nashville Darting Association.
Mikaela Spielberg fiance was born on 30th August 1969 in Chicago, Illinois. Pankow is almost 27 years older than Mikaela.
Mikaela Spielberg net worth
Mikaela has just stepped into her career path, even though she is yet to establish it fully. However, being the daughter of the legendary Hollywood director has already given her great fortune.
Her current net worth is not known to the public, but she might accumulate a good fortune in the years to come.
Mikaela Spielberg has been raised in a family of great fortunes. Unlike many children who rely on their parent's wealth, she believes in establishing her name in the world. She aspires to be recognized for her achievements rather than her background status.
READ ALSO: Amalia Williamson biography: Who is the beautiful Canadian actress?
Legit.ng recently covered the story of Canadian actress, writer, director, and producer Amalia Williamson. Amalia became famous for her recurring role as Maddie West on the Netflix TV series Northern Rescue.
Despite joining the industry not so long ago, Amalia has proven that she is one of the most hardworking and most talented actresses and filmmakers in the industry.
Source: Legit.ng