Types of prison in Nigeria
Every government system has various kinds of prisons, including our country. Mostly, only lawyers, judges, police officers and 'bad guys' know all the details and main types of prison in Nigeria. Ordinary Nigerians are usually not so well informed about this topic.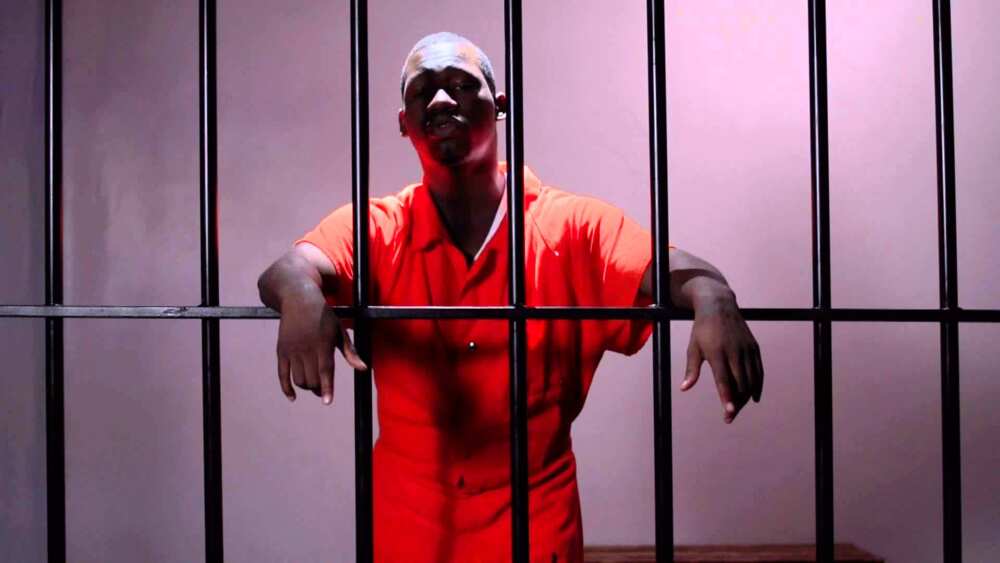 Photo: theminorityeye.com
Nigeria Prison Service
In our country, we have a special government agency called NPS. This abbreviation stands for the Nigerian Prisons Service. This is the only agency that has the official right to operate all the prisons in Nigeria.
The Nigeria Prison Service's national office is located in Abuja. It doesn't work completely independent. Our Ministry of Internal Affairs' supervision is required.
Nigeria Prison Service has many responsibilities in the society, including the following:
Making sure that all types of prison are managed as the law states.
Securing prisons and making sure all the prison duties are performed securely and safely for the staff.
Escorting inmates from prison to court and from court to prison.
Planning, collecting data, analyzing and doing everything to improve the system and security of the society.
READ ALSO: Nigeria prison service salary structure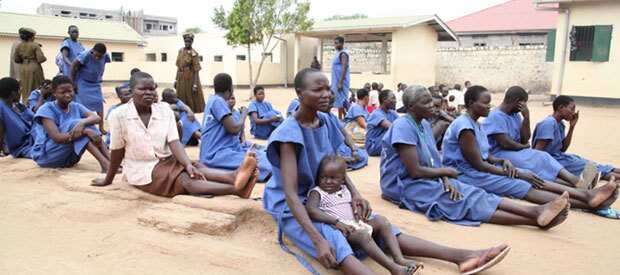 Photo: curenigeria.org
Prison system in Nigeria
You are probably wondering about the prison system in Nigeria and the number of jails in our country. When we have more than 190 million people, we do require a lot of prisons. Don't we?
Well, according to prisonstudies.org, there are 240 prisons in Nigeria. Their official capacity is about 50,000 people. Still, in reality, all kinds of prisons are currently populated by more than 75,000 people. Most of the prisoners are males (more than 74,000) and only two percent are females (about 1,500).
What are the types of prison in Nigeria?
Different kinds of prisons exist to group criminals by gender, age and how dangerous the offenders are to others.
It is true that all the jails are created for the freedom-limit purpose and still there are several major types of prison in Nigeria we want to describe below.
Here are the different types of prison in Nigeria Prison:
Juveniles/Minor correctional facilities
Female-only prisons
Security prisons
Psychiatric prisons
Military prisons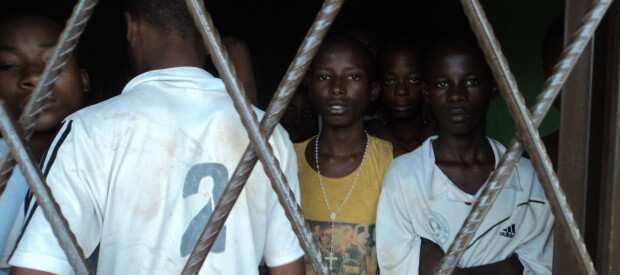 Photo: curenigeria.org
Juvenile prisons
In Nigeria, just like in most other countries in the world, those offenders who are minors or still under the age of 18 years old are called juveniles. Among all the 75,000 prisoners, Nigeria accounts for less than 2 percent of young people and children who are imprisoned.
The juveniles cannot go to the same jail as adult women and men; thus, they are supposed to be sent to a juvenile correctional facility located in their home city.
However, according to curenigeria.org, not all juveniles are treated as supposed by law. Once in a while, we hear reports about kids being locked up in adult prisons along with adult criminals. Such situations were noticed in Nasarawa State and other corners of the country.
Female-only prisons
The prison system in Nigeria is unique in its own way. For example, our country boasts two female-only prisons where only women are sent to.
One prison for women is located in Lagos State (Apapa) and is called the Kirikiri Prison, the other is located in Adamawa and is known as the Numan Old Prison.
Women who have turned 18 years old are usually sent to one of these prisons. They can spend months and even years in the correctional facilities awaiting their trial. Often, there are more people imprisoned than the capacity allows, and this can lead to the spread of illnesses and other problems.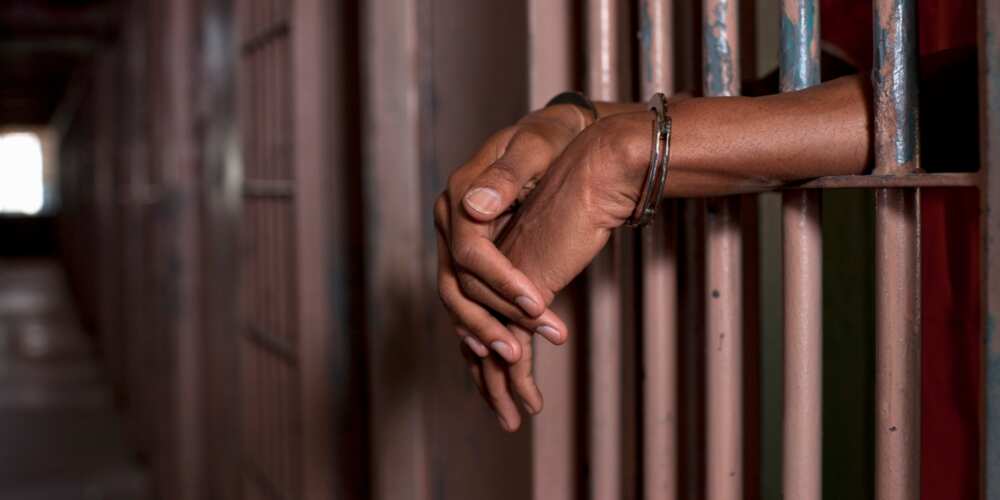 Photo: www.huffingtonpost.com
Security prisons
The main types of prison in Nigeria are security prisons. They are divided into three sub-categories:
Minimum security
Medium security
Maximum security
All minimum security prisons are meant for less serious crimes such as fraud, theft and various 'bad things' that are not violent to the society.
You can guess that medium security kinds of prisons are meant for criminals who need to be locked away from society because they are dangerous. This can include armed groups, housing crimes, etc. The example of such prisons is Kuje Medium Prison, Kirikiri Medium Security Prison, etc.
As for the maximum security type of prisons in Nigeria, they are created for the most dangerous people who have offended others, killed people, performed violent crimes and require complete isolation from everyone. Some examples of such places are Gashua Maximum Prison, Kirikiri Maximum Security Prison, etc.
Prisons for mentally unfit people
The world classifies psychiatric prisons as one of the types, however, in Nigeria, this particular option is not well developed.
Those law-breakers who are not mentally fit among the society are usually sent to security prisons where sometimes they can get mental healthcare and help they need.
Still, this is currently a major problem in our country.
Military prisons
The prison system in Nigeria has special military detention facilities for people who serve or have served in the Nigerian Army and committed military crimes, violated human rights, etc.
According to informationng.com, military prisons in our country are overcrowded. An example of such prison is the Giwa Barracks Detention Facility that is located in Borno State (Maiduguri).
P.S. Now you know what are the types of prison in Nigeria, we hope that you would never in your life have to spend even one night in one of such facilities for criminals.
READ ALSO: Nigeria Prison Service Recruitment 2018: deadline, positions and process
Source: Legit.ng