Hanne Norgaard bio: What is known about idris elba's first wife?
Hanne Norgaard is an accomplished professional makeup artist and business owner. She is popular for being the first wife of English actor Idris Elba. She is also the mother of his 18-year-old daughter Isan. Norgaard and Elba came to the United States of America with their American dream and their love; their American dream worked out very well; unfortunately, their love did not. Here is everything you need to know about Idris Elba's first wife.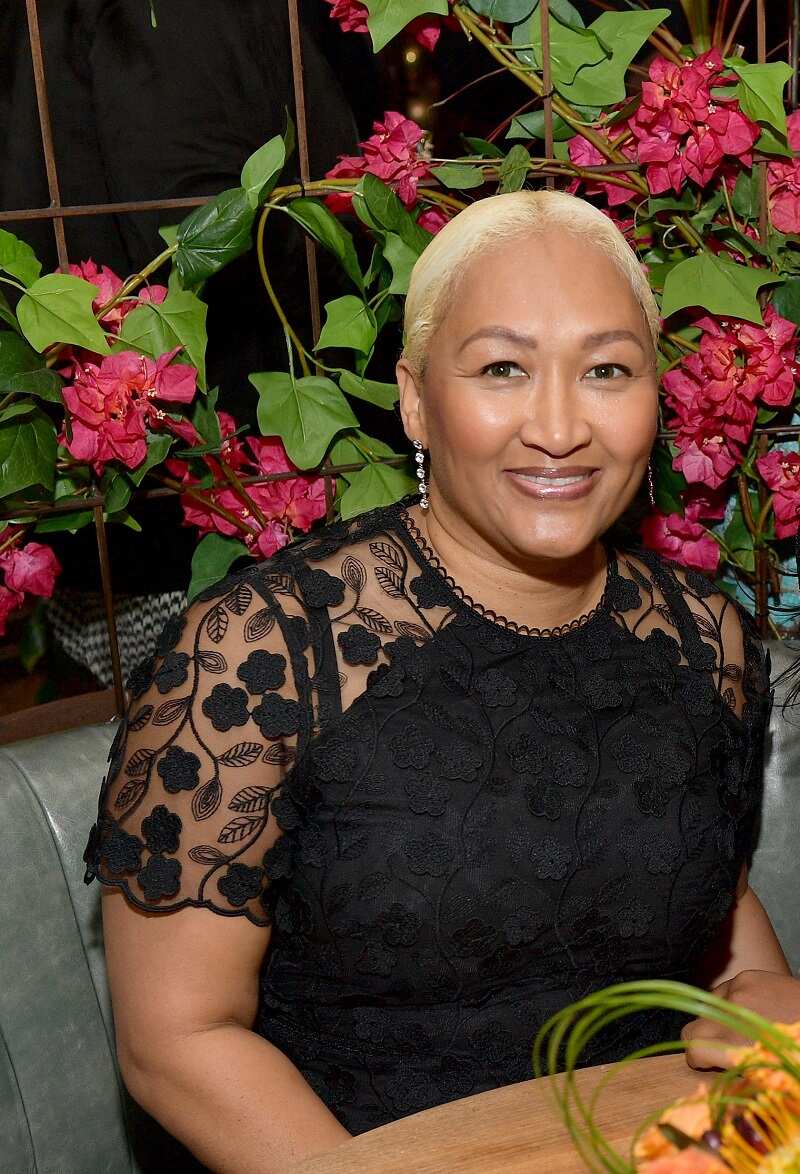 Apart from being a makeup artist, Hanne Kim Norgaard is also a blogger, educator, and writer. Even though Kim works in the beauty and entertainment industry, she stays away from public attention.
Hanne Norgaard profile summary
Name: Hanne Kim Norgaard
Age: 43 years old (as of September 2020)
Birthdate: April 5, 1977
Birthplace: United Kingdom
Nationality: British-American
Ethnicity: African-Asian
Religion: Christianity
Spouse: Pastor Andrew L. Friar, II, (2013 - to date), Idris Elba (1999 - 2003)
Profession: Makeup artist, businesswoman, writer
Net worth: $900,000
Background
Hanne Kim Norgaard is a professional makeup artist, writer, and businesswoman. She was the first wife of Idris Elba. She moved to the United States of America in 1999 with Elba. She was 22 years old, while her partner was 27 years old at the time.
Hanne has mixed ethnicity as her mother is from South Korea, and her father has African ancestry.
What is Hanne Norgaard age?
The former Idris Elba wife is 43 years old as of 2020. She was born on the 5th of April 1977.
Body measurements
Hanne Kim Nørgaard's height is 5'2 feet, and her weight is 55 Kg. Her body measurements are 38-27-36 inches. Kim wears a bra cup size 34 B. She has blue eyes, her hair colour is brown, and she wears shoe size 6 (US).
Education
Kim got a Diploma with Highest Honors in Makeup Artistry from S.C Institute in Washington DC from 2004 to 2006.
She also attended International Makeup Artist Academy (Europe) where she got a Diploma with Highest Honor in Makeup, Hair, Nails, and Special Effects.
Hanne Nørgaard's career
The former Idris Elba wife is a well-known professional makeup artist and cosmetics brand owner. She began her career in the UK almost 30 years ago.
She owns a cosmetics brand that she named after herself, Kim Elba Cosmetics. She has been in the makeup industry for almost three decades.
She has collaborated with big brands like Columbia Tristar, BBC, Sean Combs, BET, Ralph Lauren. Rolling Out, and Calvin Klein, etc.
Her celebrity clientele includes Shaquille O'Neal, Robin Williams, and Idris Elba.
She is the president and founder of Makeup Your Mind inc. She founded the Kim Elba Makeup Artistry NY in 2000, and she ran the business from 200 to 2007.
Award
In 2016, she won the BEFFTA Lifetime Achievement Award.
Hanne Norgaard marriages
Hanne Norgaard is better known as Idris Elba's first wife. Idris Elba and Kim met in London and began their relationship there before they moved to the US in 1999.
Hanne became Idris Elba's wife when they got married in 1999.
Kim and Idris had their daughter Isan Elba in 2002. Unfortunately, their marriage did not last long after they had their child. Kim Norgaard was Idris Elba spouse for just four years.
Their union ended in 2003, one year after their daughter was born. Kim kept Elba as her last name after their divorce.
The ex-couple remained friends after their divorce, and they are raising their child together. They were seen celebrating their daughter's 16th birthday party together in 2018.
In 2019, Isan made her dad proud when she was named Golden Globe Ambassador.
Ten years after her divorce from the famous actor, Hanne Norgaard became a wife again. She got married to Pastor Andrew L. Friar II. in 2013.
The famous actor also got married after their divorce. Idris Elba married Sanya Nicole Hamlin in 2006, but they divorced a few weeks later. The actor married Sabrina Dhowre in 2019.
Health issues
In 2019, at the Golden Globe Ambassador Luncheon, Isan revealed that her mother had been battling mental illness and she only got to know about it two years prior.
The teenager later told PEOPLE about how it felt to learn that her mother has a mental illness. She said,
It was only about two years ago that my mom opened up to me. I'm not going to lie; it's a struggle every day. It's a learning lesson for me, but it's hard. Mental health is something that's hard to deal with. We just sat down and talked about it, and I think that was better for her, talking about it and talking about it with someone who means the most in her life and just getting that out.
Hanne Norgaard net worth
Kim Norgaard is a professional makeup artist and cosmetics brand owner whose estimated net worth is around $900,000.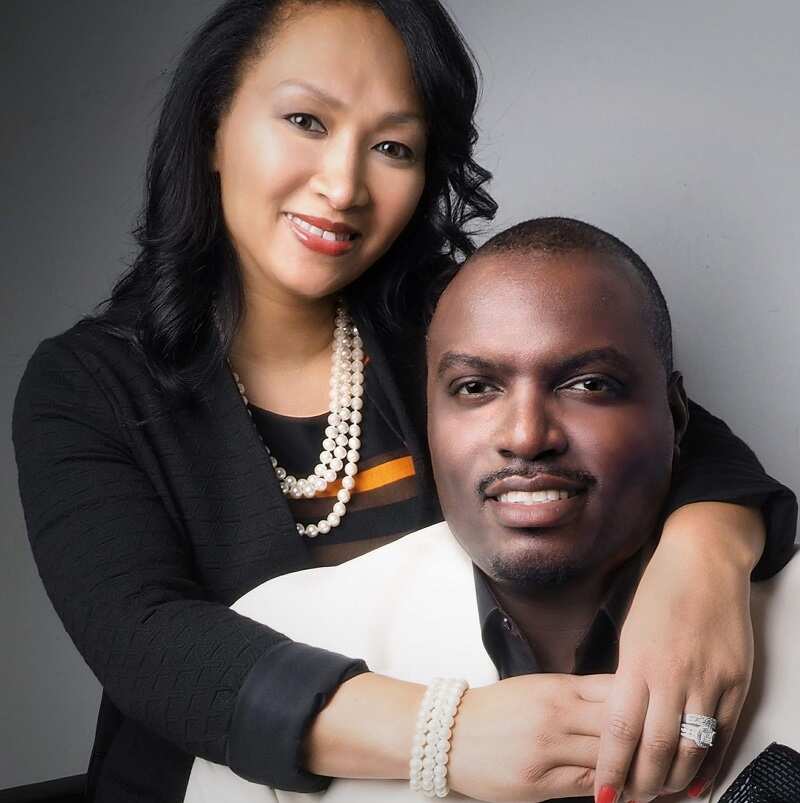 Hanne Norgaard is a professional make up artist and a cosmetic brand owner who is most famous as the former spouse of London-born Hollywood actor Idris Elba. She is also the mother of Idris' daughter Isan. Kim got married again in 2013 to a pastor. She is currently the first lady of her husband's church Heart Strong Church in Georgia.
READ ALSO: Sydney Brooke Simpson bio: What is OJ's daughter up to now?
Legit.ng reported about the life of Sydney Brooke Simpson, the daughter of former NFL player OJ Simpson and the late Nicole Brown.
Sydney was eight years old when her mother was brutally murdered alongside her friend Ron Goldman in their house on June 12, 1994.
Source: Legit.ng