- Edo people have been warned to be wary of Tinubu's brand of politics
- The warning was issued by the Labour Party governorship candidate in Edo state, Isaiah Osifo
- Osifo also dismissed the comments of Tinubu on the political impasse in the Edo state House of Assembly
PAY ATTENTION: Click "See First" under the "Following" tab to see Legit.ng News on your Facebook News Feed!
The candidate of the Labour Party in the September 19, gubernatorial election in Edo state, Isaiah Osifo, has dismissed the comments of Asiwaju Bola Tinubu on the political impasse in the Edo state House of Assembly.
In a statement sent to journalists on Sunday, August 9, Osifo said that "the former governor of Lagos state and leader of the All Progressives Congress (APC), Asiwaju Bola Ahmed Tinubu cannot impose his retrogressive politics on Edo people."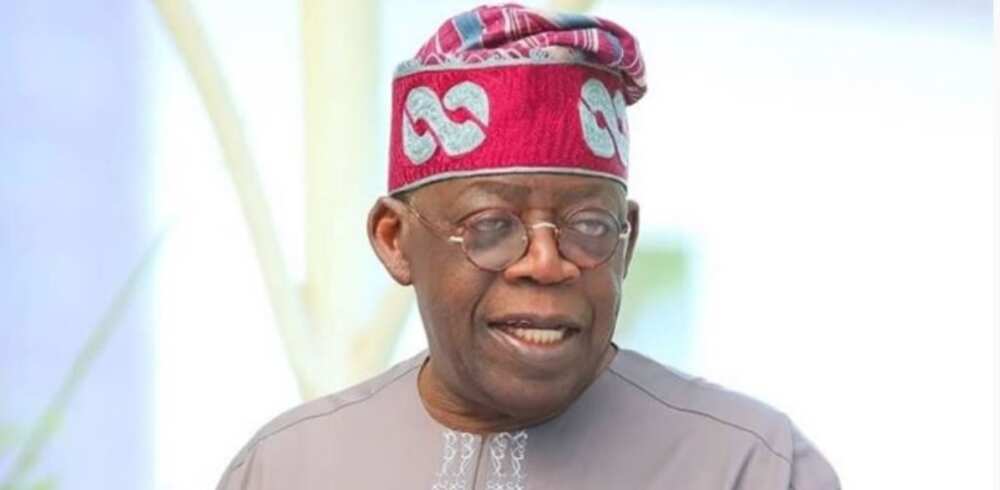 His words: "Asiwaju Tinubu has succeeded in putting the destinies of over twenty million Lagosians in his pocket, who must go and prostrate in his Bourdillon residence before they can seek elective positions, buy a property and even start a business.
"It is this retrogressive brand of politics that Tinubu wants to import to Edo state. But he fails to realise that Edo people have never been candidates for such mental dominance and subservience. He can check Nigeria's historical records for this fact.
"Tinubu cannot do to our people in the 21st century, what our forebears vehemently rejected till this day.
"He cannot subordinate free people like us, who would give anything for the triumph of social justice, to his whims. He should learn about Edo people from the rise and fall of Adams Oshiomhole, the sacked national chairman of the APC."
According to the Labour Party candidate, "Governor Godwin Obaseki of Edo state has done in three years, what Tinubu couldn't do in eight years, and several years after, by his stooges occupying the seat of power in Lagos."
"Whereas in Edo state, the illegal activities of area boys and land grabbers have been stamped out of our socio-economic space by Obaseki, but in Lagos, the reverse is the case," he added.
"This is the kind of culture Tinubu wants to foist on Edo people through his agents such as Adams Oshiomhole and the APC gubernatorial candidate. But Edo people will not allow them," he concluded.
PAY ATTENTION: Download our mobile app to enjoy the latest news update
Tinubu had accused Governor Obaseki of committing the gravest possible assault on constitutional democracy and rule of law.
He alleged that the Edo state governor made a mockery of the country's constitution by blocking the timely inauguration of two-thirds of the elected members of the state House of Assembly.
The comments of the APC leader was however rebuffed by several Nigerians on social media, with some describing him as a selfish politician, who only looks out for his interest.
Declan Ifeanyi wrote on Twitter: "Bola Tinubu didn't speak up against massacres going on In Southern Kaduna, nor voiced over mindless killings in Katsina, Nassarawa, etc but cared more about the political imbroglio in Edo state. So much for a man who is deceptively thinking of 2023 presidential bid."
Afam Deluxo wrote: "For Bola Ahmed Tinubu to openly come out and make a statement shows how desperate he is to take over Edo state. If Adams Oshiomhole does not win Edo state, that is the end of his political career. My Edo people, let us resist godfatherism and retire that khaki man for life."
Deji Adeyanju asks EFCC to investigate Tinubu | Legit TV