Markie Post bio: age, measurements, net worth, husband, daughter
Markie Post is an American actress and producer who rose to fame in the 1980s. She is most known for her roles as bail bondswoman Terri Michaels in The Fall Guy, Christine Sullivan in Night Court, and Rina in The A-Team.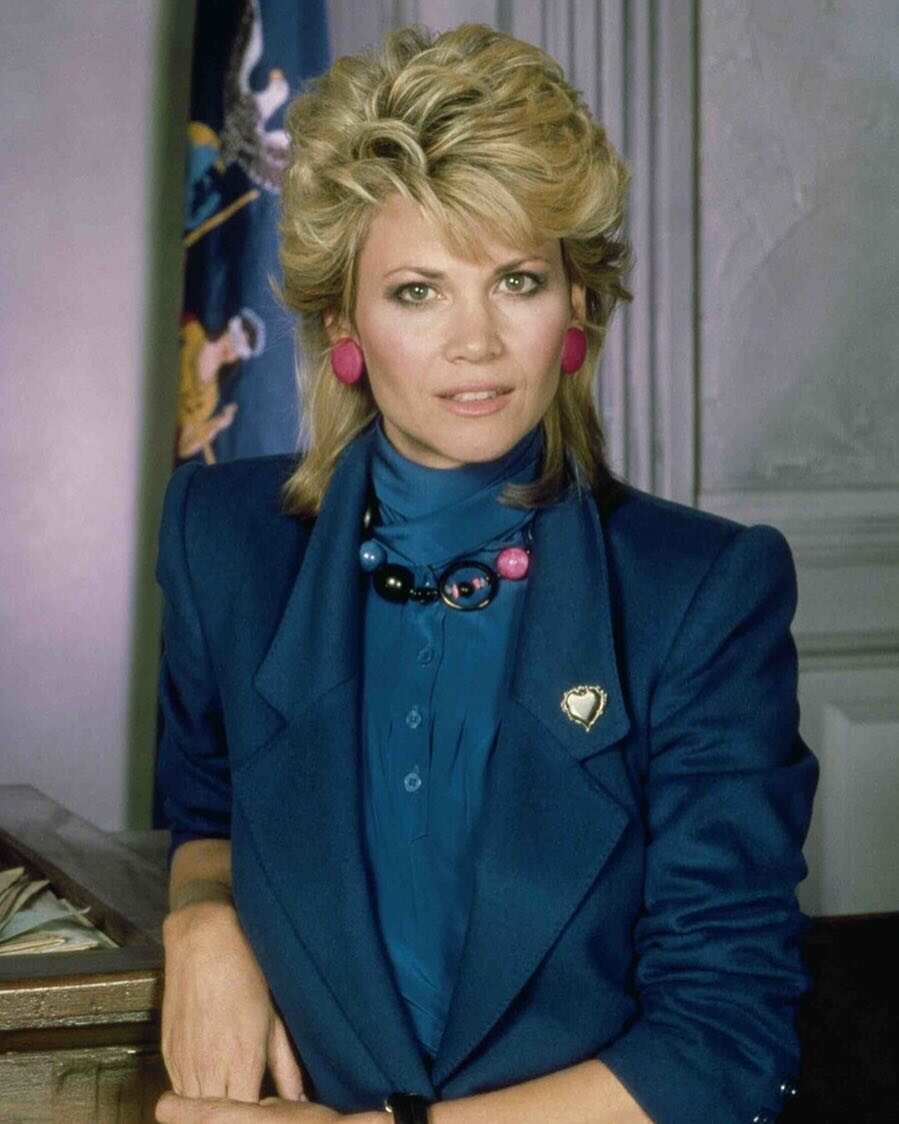 Markie Post may have started her career in Hollywood working behind the cameras. However, with her talent and hard work, she became one of Hollywood's biggest TV icons of the 1980s.
Profile summary
Full Name: Marjorie Armstrong Post
Date of Birth: November 4, 1950
Nickname: Markie Post
Birthplace: California, USA
Ethnicity: White
Age: 69 years
Nationality: American
Height: 5'6″
Eye colour: Brown
Hair colour: Light Brown
Marital Status: Married
Profession: Actress
Net Worth: $12 million
Family and background
Markie Post was born in Palo Alto California, USA. Her father Richard F. Post was a scientist, and her mother Marylee Post worked as a poet.
How old is Markie Post? The actress was born on November 4th, 1950. Markie Post age is currently 69 years.
The actress and her brothers Rodney and Stephen were raised in Walnut Creek California. She had her high school education at Las Lomas High School, California.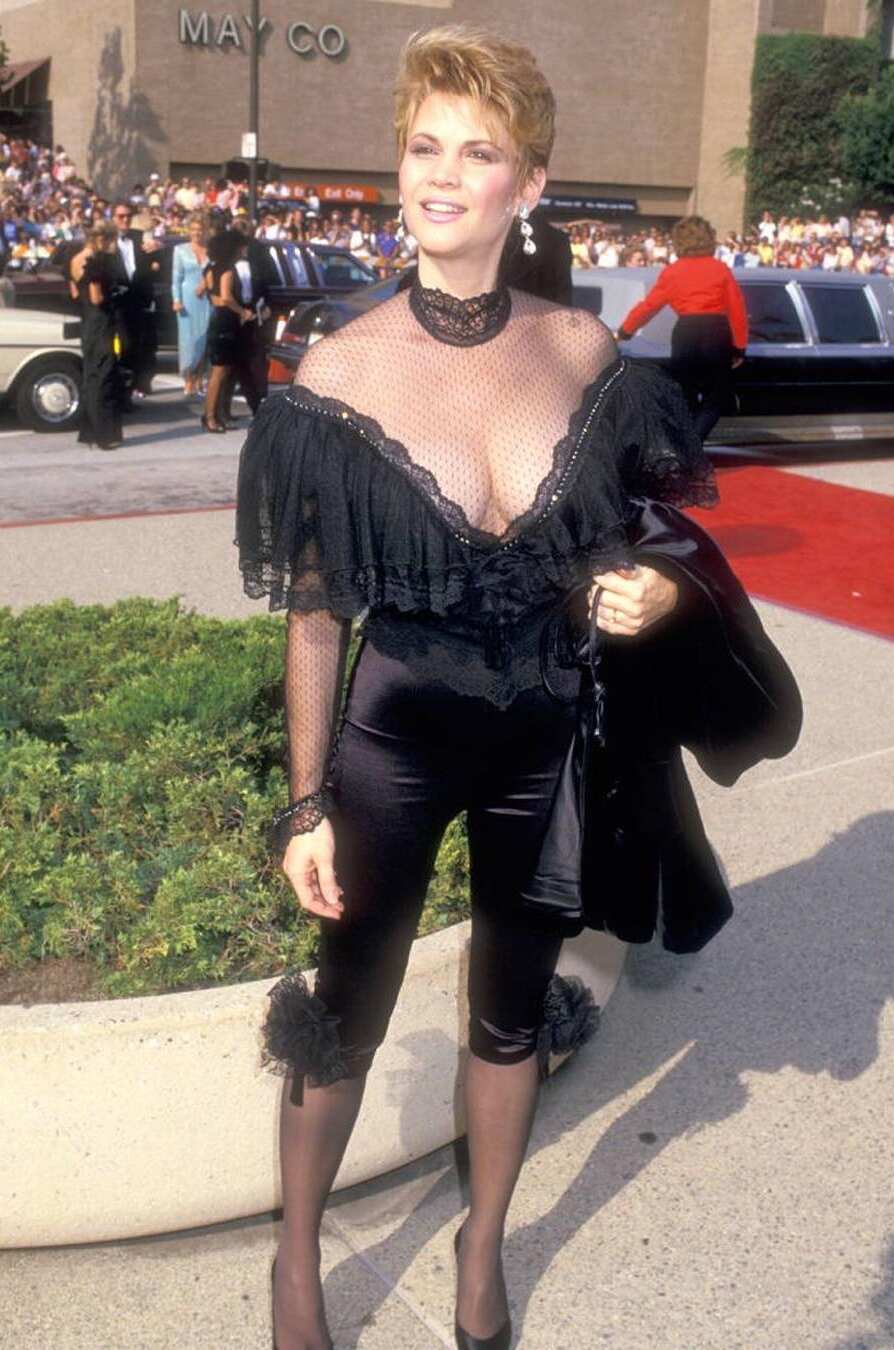 She earned a bachelor of arts degree from Lewis & Clark College in Oregon.
Markie Post measurements
The actress stands at of 5'6" tall and weighs 50 kgs. Her body measurements are 34-23-34 inches. Markie Post hot body measurements show that the 69-year-old diva is still a stunner any day.
Career summary
Before her onscreen career took off, Markie Post young worked behind the camera on game shows. She started with working as part of the production crew on Tom Kennedy's version of Split Second.
She was also an associate producer on Double Dare and a card dealer on Jim Perry's version of Card Sharks.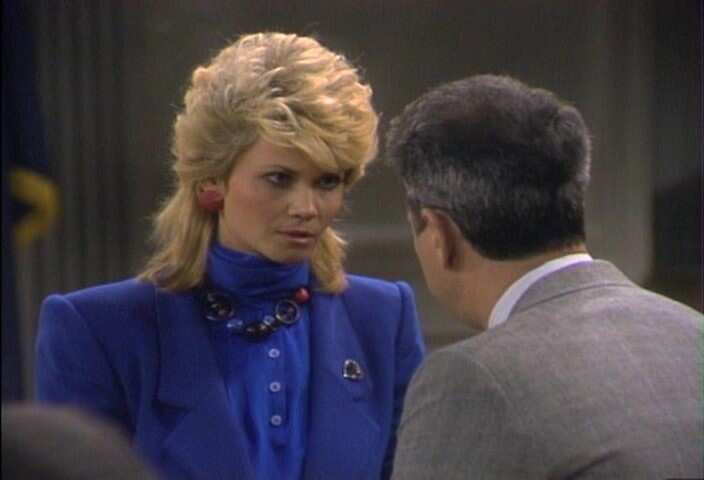 Her television debut was in 1979 in the TV series CHiPs. She played the role of Roberta in an episode of the series.
Since the beginning of her career, the actress has gone to feature in over 75 films and TV shows.
Post was the voice of June Darby in the animated robot superhero TV series Transformers Prime. One of her latest acting roles was in 2019 when she played Helen Portollo in sThe Kids Are Alright.
Markie Post movies and TV shows
Markie Post has 76 acting credits and has produced two TV projects. Here are some of the actress's notables movies and TV shows including the roles she played in them.
Movies
Gangster Wars (1981): Chris Brennan
Behind the Zipper with Magda (1998): Sheila Jensen
There's Something About Mary (1998): Mary's Mom
Cook Off! Christine Merriweather (2007): released in 2017
Muffin Top: A Love Story (2014): Linda
Sweet Sweet Summertime(2017): Lila Burns
Camp Cool Kids (2017): Euginia
Keep the Gaslight Burning (2017): Mrs. Maxwel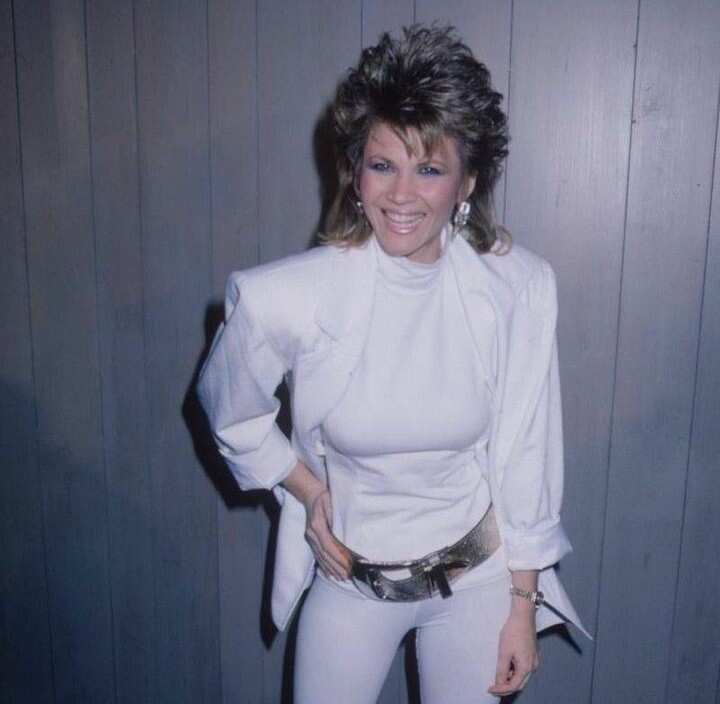 Four Christmases and a Wedding (2017): Anna Taylor
TV shows
CHiPs (1979): Roberta
The Incredible Hulk (1979): Pamela Norris
B.J. and the Bear (1980): Valerie Wood
The Gangster Chronicles (1981): Chris Brennan
The Greatest American Hero (1981): Deborah Dante
Massarati and the Brain (1982): Julie Ramsdell
Not Just Another Affair (1982): Jan Thacker
The Fall Guy (1982 -1985): Terri Michaels
Match Game (1983): Herself
Fantasy Island (1983-1984): Amy Marshall/Doreen Murphy
The A-Team (1983-1984): Rina/Leslie Becktall/Sister Teresa
The $10,000 Pyramid (1983-1988): Herself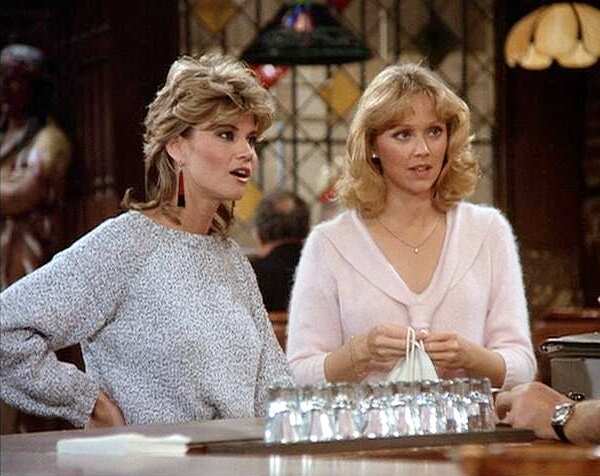 Night Court (1984-1992): Christine Sullivan
The $25,000 Pyramid (1985): Herself
Super Password (1985-1987): Herself
Triplecross (1986): Delia Langtree
Glitz (1988): Linda Moon
Tricks of the Trade (1988): Marla
Stranger at My Door (1991): Sharon Dancey
Hearts Afire Georgie (1992-1995): Anne Lahti Hartman
Beyond Suspicion (1993): Joyce
Someone She Knows (1994): Laurie Philips
VR.5 (1995): Alexis Miller
Chasing the Dragon (1996): Gwen Kessler
Dog's Best Friend (1997): Horse
Survival on the Mountain (1997): Amy Hoffman
I've Been Waiting for You (1998): Rosemary Zoltanne
There's Something About Mary (1998):
Odd Man Out (1999-2000): Julia Whitney
Twice in a Lifetime (2000): Nancy Waldron/Peggy McIntrye
Till Dad Do Us Part (2001): Virginia Corbett
Scrubs (2002-2006): Lily Reid
The District (2003-2004): Audrey Livingston/Simone Fairgate/Audrey Livermore
Ghost Whisperer (2006): Diana Lassiter
Holiday in Handcuffs (2007): Mom Chandler
30 Rock (2008): Herself
Backyard Wedding (2010): Aunt Addie
Transformers Prime (2010-2013): June Darby
Man Up (2011): Linda
Back in the Game (2013): Dotty
Rack and Ruin (2014): Betsy
Chicago P.D. Barbara (2014-2017): Bunny Fletcher
Rack and Ruin Web Series (2015): Betsy
The Joneses Unplugged (2017 ): Tawney
Santa Clarita Diet (2018): Becky
Soundtrack (2019): Joanna's Mom
The Kids Are Alright (2018-2019): Helen Portollo
Producer credits
Presidential Inaugural Celebration for Children (1993): Executive producer
Double Dare (1976-1977): Associate producer
Awards and nominations
Markie Post has a total of two award nominations and one win.
Who is Markie Post husband?
Markie Post first marriage was in 1971 to Stephen Knox, her college sweetheart. Their marriage did not last long, it ended in 1972.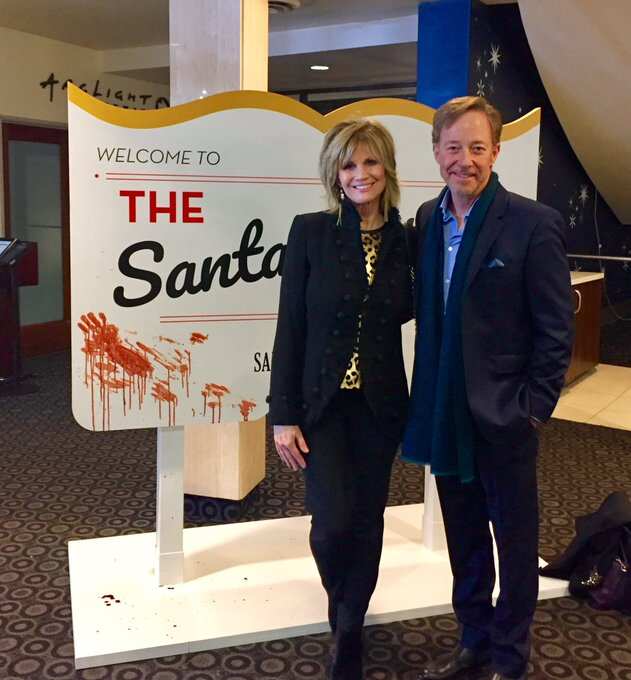 She married actor and writer Micheal A. Ross in February 1982. The couple has been together since then. They have two daughters, Kate and Daisy.
Markie Post daughter Kate Armstrong Ross is an actress like her parents. In 2016, she won Best Supporting Actress at the Creation Int. Film Festival for her role in Frog March.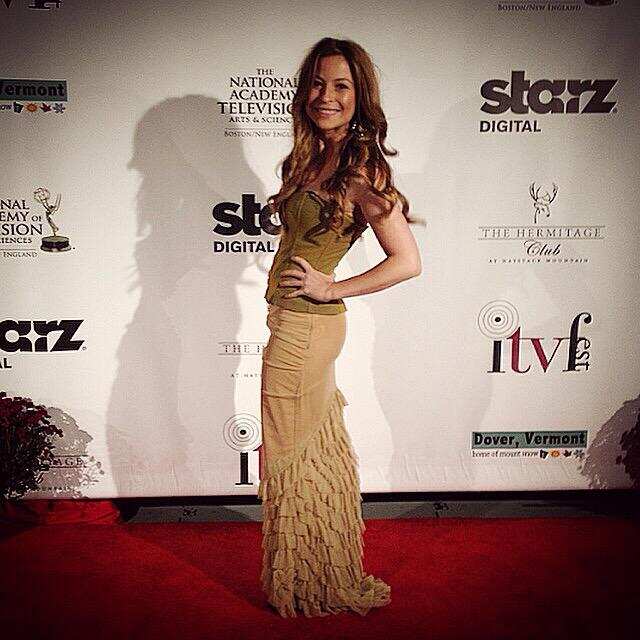 Markie Post then and now
She came into TV and movies business as a determined teenage girl from Palo Alto. Four decades down the line, Markie Post now has over 70 acting credits and has produced two TV shows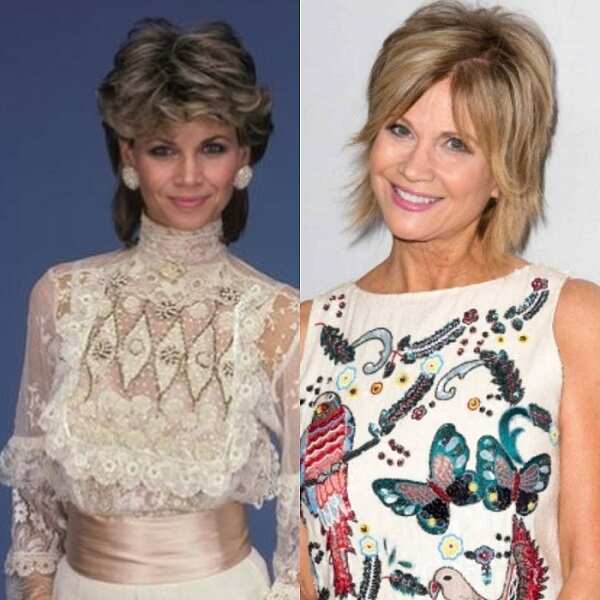 At 69 years old, and with her latest body measurements, the actress is definitely still a beauty to behold.
What is Markie Post net worth?
Markie Post net worth is estimated at $12million. She makes her earnings from her work as an actress and producer.
Markie Post started her career as a teenage California girl working behind the cameras. She did not give up on her dreams and now she is one of Hollywood's biggest on-screen divas.
Source: Legit.ng