Rebecca De Mornay bio: age, measurements, net worth, daughters
Only a few celebrities in Hollywood can lay claim to the blend of talent, intelligence, and humanity that seem to give Rebecca De Mornay an edge over most of her contemporaries. Her rise from obscurity to superstardom is a source of inspiration to a whole new generation of actors in the movie industry.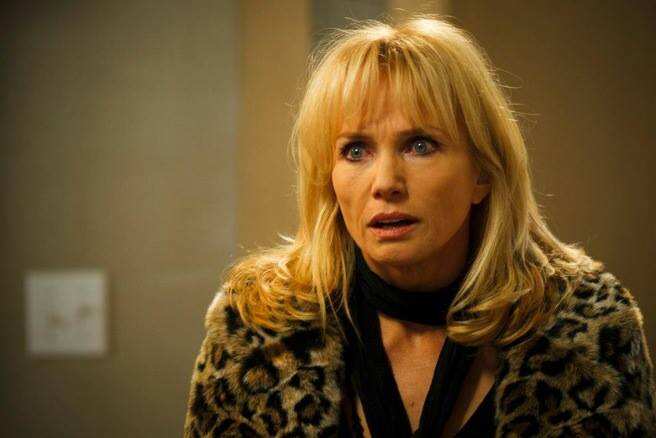 De Mornay is a talented American actress and producer who gained prominence for her breakthrough role as Lana in Risky Business. She further cemented her status as an A-list actor for her portrayal of Debby Huston in the Neil Simon film The Slugger's Wife.
She also played the character of Sara in Runaway Train (1985). With nearly four decades of acting experience under her belt, Rebecca De Mornay now has become a figure to reckon with in the industry.
Profile summary
Full name: Rebecca Jane Pearch
Date of birth: 29th of August, 1959
Age: 60 years old
Profession: Actress and producer
Nationality: American
Birthplace: Santa Rosa, California
Residence: Los Angeles
Zodiac sign: Virgo
Father: Wally George
Mother: Julie Eager
Marital status: Single
Ex-husband: Bruce Wagner (1989 - 1990)
Early life and background
The Risky Business actress was born as Rebecca Jane Pearch in Santa Rosa, California. Wally George, her disc jockey father, divorced her mother, Julie (née Eagar), when she was just two years old.
Three years later, her mother remarried, and the young De Mornay adopted the surname of her stepfather. The blonde actress had her primary education at the prestigious Summerhill School in Leiston, Suffolk, England.
She would then complete her high school degree in Kitzbühel, Austria, earning a summa cum laude. Afterwards, De Mornay trained as an actress at the Lee Strasberg Institute in New York.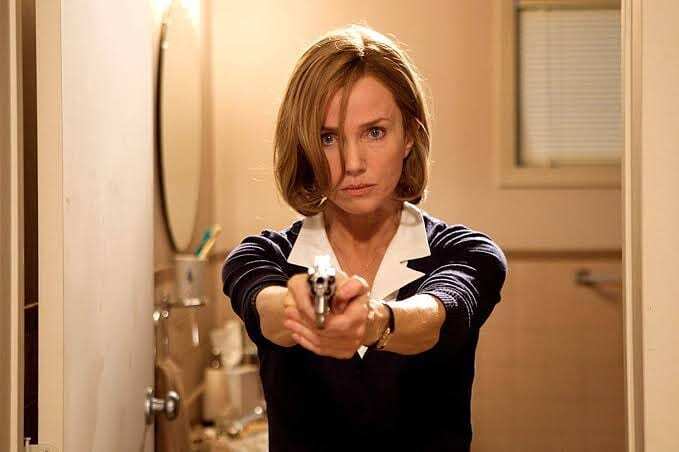 How old is Rebecca De Mornay?
Rebecca De Mornay age is 60 years old. She was born on the 29th of August, 1959. Her zodiac sign is Virgo.
Body measurements
This beautiful producer is blessed with great physical attributes. Rebecca has a weight of 57 kg (125 lbs).
Rebecca De Mornay measurements of 36-26-36 inches for her body, coupled with her stunning figure, make her one of the sexiest actresses to have appeared on TV. So, how tall is Rebecca De Mornay? She is 5 feet and 6 inches tall.
Professional acting career
After her training as an actress in Strasberg Institute, Rebecca De Mornay young skills were noticed. She was hired by Zoetrope Studios to feature in a small role in director Francis Ford Coppola's romantic drama One From the Heart (1981).
She would get her breakthrough role two years later in Risky Business (1983), starring as a call girl who seduces a high-school student played by Tom Cruise. 1985 was a good year for the actress as she secured a role in the highly acclaimed movie The Slugger's Wife.
That same year, she featured in two other successful films, The Trip to Bountiful and Runaway Train, which scored several Academy Award nominations.
To finish a successful year, the actress appeared with Starship's Mickey Thomas in the music video for Sara, which peaked at number one on the Billboard Hot 100 chart on the 15th of March, 1986.
Never the one to rest on her oars, Rebecca also continued to work very hard to become one of the established actresses in Hollywood in the late 80s and 90s. During this period, she appeared in Roger Vadim's provocative movie, a 1988 remake of And God Created Woman.
She also starred alongside Kurt Russel in Backdraft (1991) and in The Hand That Rocks the Cradle. The latter, released in 1992, is one of the actress's most commercially successful films.
Other popular Rebecca De Mornay movies during the 90s include Guilty as Sin (1993) and Never Talk to Strangers (1995), which she produced. In the later part of her career, the blonde actress starred in popular movies like Wedding Crashers (2005), Mother's Day (2010), and American Reunion (2012).
Television shows
Rebecca De Mornay hot body made her a sex symbol during the early part of her career. She is widely remembered for her antagonist role in the first two episodes of Boomtown's season 2 in 2003. In 2004, she also made appearances in the last few episodes of The Practice, starring as attorney Hannah Rose.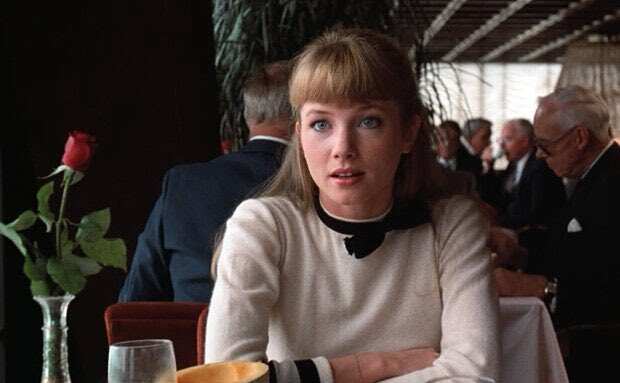 In June 2007, Rebecca De Mornay scored a significant role in the HBO series John from Cincinnati. She brilliantly played the part of a matriarch of a troubled Imperial Beach family and the grandmother of a teenage surfer on the road to greatness.
From 2015 to 2019, Rebecca De Mornay portrayed Trish Walker's abusive mother in Marvel's Jessica Jones.
Who is Rebecca De Mornay married to?
The beautiful actress was once married to renowned writer Bruce Wagner. The pair got married on the 16th of December, 1989. However, the marriage ended a year later as they got divorced in 1990. De Mornay was also briefly engaged to famous singer Leonard Cohen, but it did not last long.
In 1995, the actress began dating Patrick O'Neal until they broke up in 2002. According to online reports, despite having been in several romantic relationships, Rebecca De Mornay today is not dating anyone.
Does Rebecca De Mornay have a daughter?
The star actress has two beautiful daughters. Her ex-boyfriend, Patrick O'Neal, is the father of Rebecca De Mornay daughters.
Her first daughter, Sophia, was born on the 16th of November, 1997. Her second daughter, Veronica, was born on the 31st of March, 2001.
Rebecca De Mornay net worth
Over the years, Rebecca De Mornay movies and TV shows appearances have fetched her a considerable sum of money. Although the 60-year-old movie star's annual salary is not known, she is estimated to be worth $11 million.
Rebecca De Mornay has recorded significant success in her acting career. Her life is an influence and a motivation to many who look up to her as their role model.
Source: Legit.ng