30 Zen quotes that certainly will bring you some peace of mind
A lot of what the world today emulates has been borrowed from Zen philosophy, as captured in the numerous Zen quotes found online. Whatever topic you think about, the philosophy has something to say about it.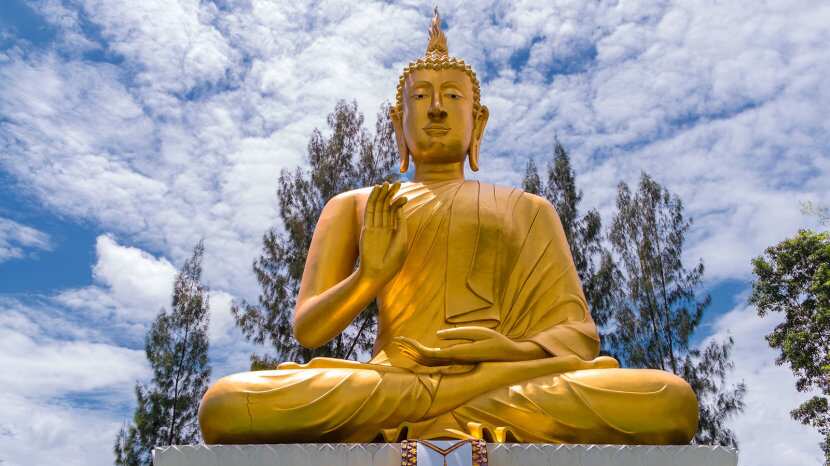 Whether it is happiness, love, humility, calmness, humour, and even peace of mind, the ancient philosophy has an answer to the subject. One major reason why people who followed the Zen culture and philosophy seemed to thrive is that they focused on building things.
Most of the quotes as we know today, come from the experience of Siddhārtha Gautama, or Buddha. This was a man who was fortunate enough to be born into a rich family in Nepal in 500 B.C.
He was interested in discovering the perfect solution to suffering, especially after his own father could not promise him immortality or perfect health even in old age. He spent 49 days and nights meditating under a peepal tree, or the Bodhi Tree, in order to find enlightenment/ satori.
After this period, he decided to teach others his discoveries, the teachings that ended up becoming the foundation of Buddhism. These teachings guide followers to find greater peace of mind to anyone.
Below are 30 of the most profound peace of mind quotes you will ever come across.
Zen quotes that inspire peace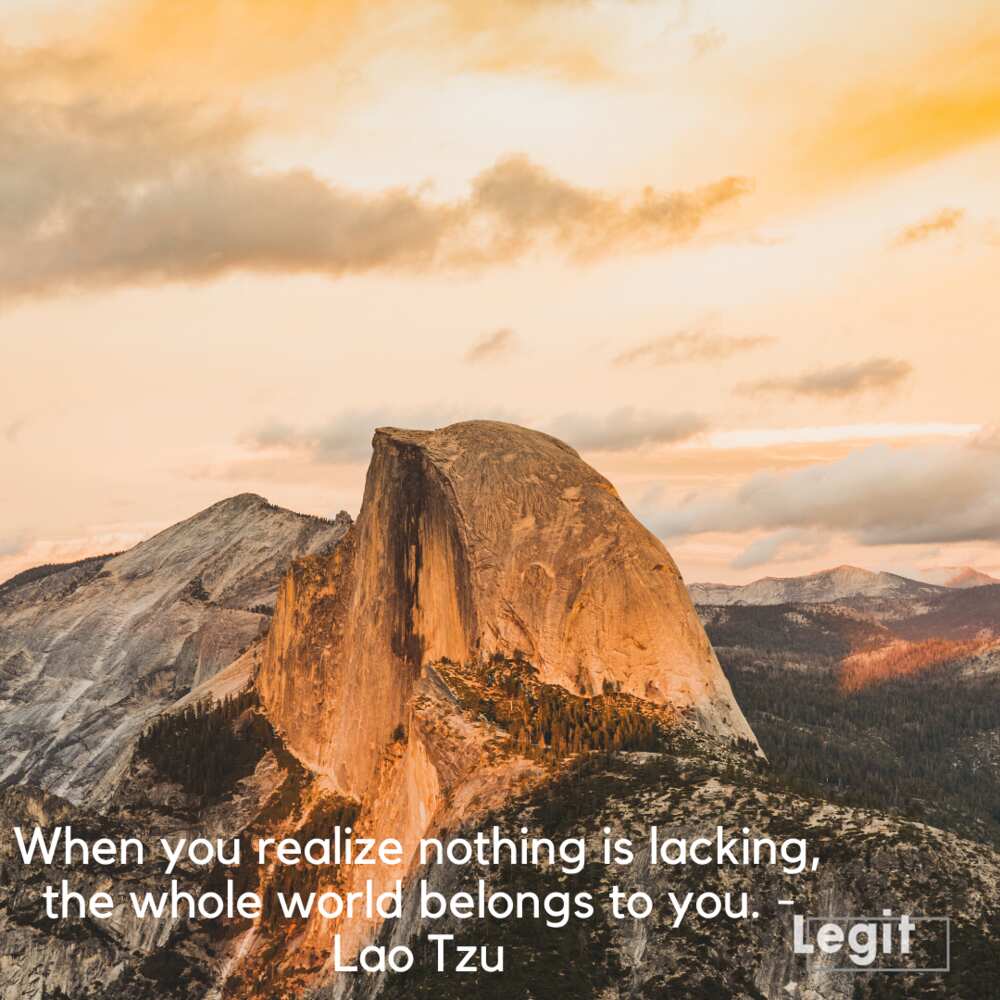 The following calm quotes display one of the most important values of Zen followers. Peace, tranquility, and calm are some of the most important and valuable values of its followers.
Buddha was a perfect believer in peaceful engagements. The quotes about peace of mind below capture this quite perfectly. You can pick a good Zen quote of the day to run with.
When you realize nothing is lacking, the whole world belongs to you. - Lao Tzu
The noble-minded are calm and steady. Little people are forever fussing and fretting. - Confucius
Education breeds confidence. Confidence breeds hope. Hope breeds peace. - Confucius
I discovered that it is necessary, absolutely necessary, to believe in nothing. That is, we have to believe in something which has no form and no color--something which exists before all forms and colors appear... No matter what god or doctrine you believe in, if you become attached to it, your belief will be based more or less on a self-centered idea. ― Shunryu Suzuki
Zen is a liberation from time. For if we open our eyes and see clearly; it becomes obvious that there is no other time than this instant, and that the past and the future are abstractions without any concrete reality. - Alan Watts
Learning to let go should be learned before learning to get. Life should be touched, not strangled. You've got to relax, let it happen at times, and at others move forward with it. ― Ray Bradbury
Wise men don't judge – they seek to understand. - Wei Wu Wei
The place to improve the world is first in one's own heart and head and hands. - Robert M. Pirsig
Craziness is good. Crazy people are happy, free; they have no hindrance. But since you have many attachments, you are only a little crazy. This is not crazy enough. You must become completely crazy. Then you will understand. - Seungsahn
When thoughts arise, then do all things arise. When thoughts vanish, then do all things vanish. - Huang Po
Many have died; you also will die. The drum of death is being beaten. The world has fallen in love with a dream. Only sayings of the wise will remain. - Kabir
Zen proverbs that will blow your mind
Every community needs to believe in something or follow a certain philosophy or set of beliefs to thrive. Those who choose the Zen way have embraced a peaceful way of living, where certain rules guide them.
Zen philosophy has some of the top mind quotes you will ever come across. You will be encouraged and challenged to think about life in a different way just by going through these quotes about the mind.
They include:
Let go or be dragged. - Zen proverb
Nothing ever goes away until it has taught us what we need to know. - Pema Chödrön
But when you're in front of an audience, and you make them laugh at a new idea, you're guiding the whole being for the moment. No one is ever more him/herself than when they really laugh. Their defenses are down. It's very Zen-like that moment. They are completely open, completely themselves when that message hits the brain, and the laugh begins. That's when new ideas can be implanted. If a new idea slips in at that moment, it has a chance to grow. ― George Carlin
When we meet real tragedy in life, we can react in two ways – either by losing hope and falling into self-destructive habits or by using the challenge to find our inner strength. Thanks to the teachings of Buddha, I have been able to take this second way. ― Dalai Lama
Learn to be comfortable in adversity, but most importantly, learn to be comfortable when you're bored. - Maxime Lagacé
What the superior man seeks is in himself; what the small man seeks is in others. - Confucius
Zen quotes on life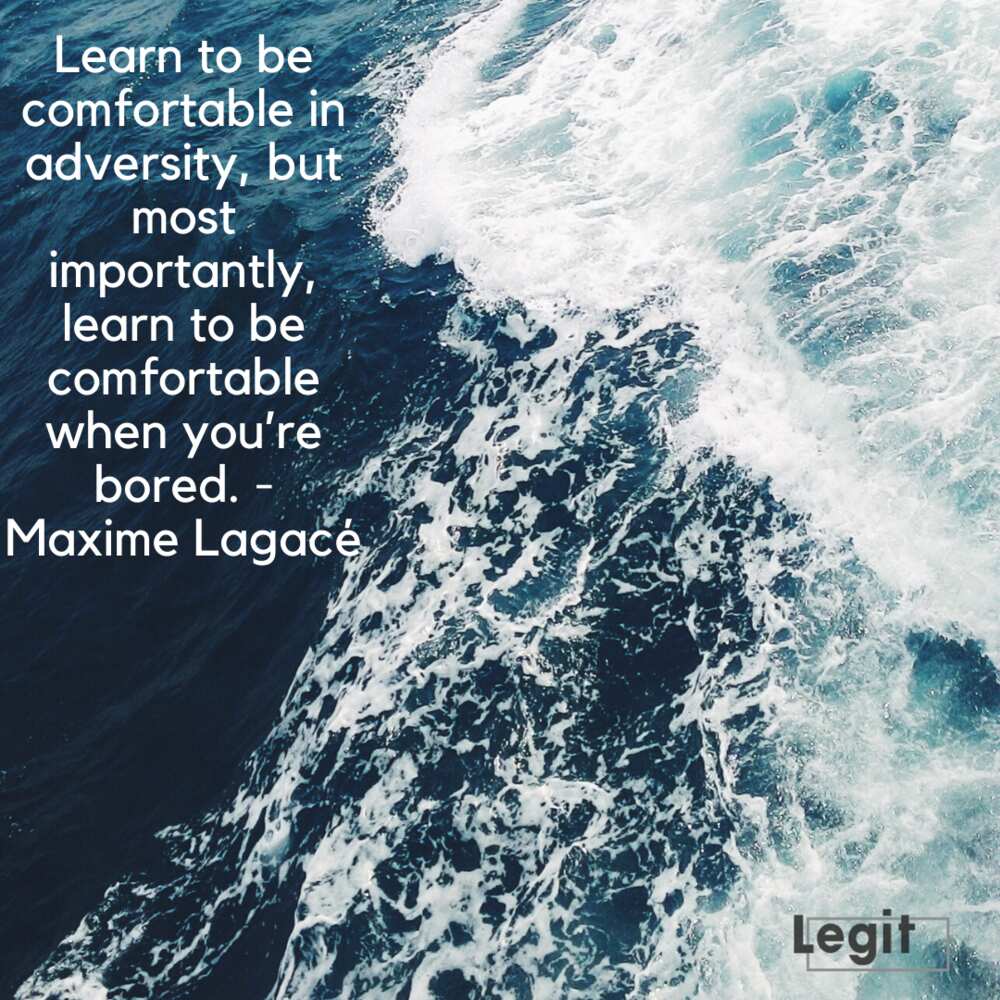 Like it is with several beliefs and philosophies, including religious ones, most people will vouch for what they choose to follow. Zen is not an exception considering that it mostly focuses on peaceful living.
Zen sayings are clearly some of the most powerful quotes about life. You get to learn about different things just by following the teachings passed down from the great Buddha. If you are looking for powerful, clear mind quotes, here are a few to get you started.
Mind is like a mad monkey. - Sathya Sai Baba
When you catch yourself slipping into a pool of negativity, notice how it derives from nothing other than resistance to the current situation. ― Donna Quesada
All that we are is the result of what we have thought. The mind is everything. What we think we become. ― Buddha
The less you try to impress, the more peaceful you can be. - Maxime Lagacé
When it is understood that one loses joy and happiness in the attempt to possess them, the essence of natural farming will be realized. The ultimate goal of farming is not the growing of crops, but the cultivation and perfection of human beings. ― Masanobu Fukuoka
Silence is the language of Om. We need silence to be able to reach our Self. Both internal and external silence is very important to feel the presence of that supreme Love. ― Amit Ray
When we start to feel anxious or depressed, instead of asking, "What do I need to get to be happy?" The question becomes, "What am I doing to disturb the inner peace that I already have?". - D.T. Suzuki
Empty your mind, be formless. Shapeless, like water. If you put water into a cup, it becomes the cup. You put water into a bottle, and it becomes the bottle. You put it in a teapot, it becomes the teapot. Now, water can flow, or it can crash. Be water, my friend. - Bruce Lee
Funny zen quotes
There are so many Zen words that empower people differently. Do you have a popular Zen quote that you go to every time you need a reference for a specific thing in life?
Well, with so many Zen Buddhism quotes, you will realize that life has a lot to offer. Inasmuch as the Zen philosophy is known for its calmness quotes, is not devoid of humour. Check out the examples below.
Man suffers only because he takes seriously what the gods made for fun. - Alan Watts
You can search throughout the entire universe for someone who is more deserving of your love and affection than you are yourself, and that person is not to be found anywhere. You, yourself, as much as anybody in the entire universe, deserve your love and affection. – Buddha
As a bee gathering nectar does not harm or disturb the color and fragrance of the flower; so do the wise move through the world. - Buddha
If a man's thoughts are muddy, If he is reckless and full of deceit, How can he wear the yellow robe? Whoever is master of his own nature, Bright, clear and true, He may indeed wear the yellow robe. - Buddha
Too lazy to be ambitious, I let the world take care of itself. Ten days' worth of rice in my bag; a bundle of twigs by the fireplace. Why chatter about delusion and enlightenment? Listening to the night rain on my roof, I sit comfortably, with both legs stretched out. - Ryōkan
If you chase two rabbits, you catch none. - Confucius
Do you have a specific quote on peace of mind that speaks to you from those mentioned above? It is possible to select a few daily Zen quotes that will be inspiring you to live a fulfilled and peace-filled life.
Choosing to lead a peaceful life is one of the smartest decisions any person can make. It is not always that people embrace what they do not know unless it is universal.
Fostering peace is good for the growth of any community, hence the pressure to get it right. Most people will go any length to ensure they attain peace.
It is not surprising, therefore, that the Zen philosophy has been embraced by many famous people in the world, because of its ideals and the fact that it preaches peace and a sound mind. All people need positive vibes to thrive, and Zen guarantees it.
Did you like any of the quotes on the mind above? Zen quotes are deep and often relay a powerful message, which when followed, can change someone's life.
Source: Legit.ng