Famous Walt Whitman quotes on love, nature and the meaning of life
Walt Whitman quotes teach us important life lessons. The essayist, poet, and journalist was born in an era when different social problems were prevalent. Nonetheless, he pursued his love for writing and developed his own style, which strayed away from the conventional style.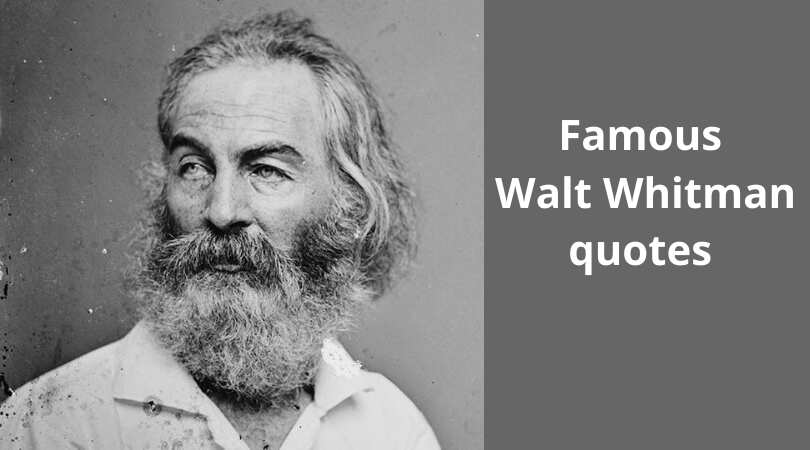 Walt Whitman was an American poet, essayist, and journalist. As a humanist, he was a part of the transition between transcendentalism and realism. Many decades after his demise, Walt Whitman quotes are useful to people of all ages because they teach people about love, nature, and the meaning of life.
Famous Walt Whitman quotes
Why is Walt Whitman important? He is important because he was perhaps America's first democratic poet.
The free verse he adopted in his work reflected a newly naturalized and accessible poetic language. His overarching themes that touched on the individual, the nation, the body, the soul, and everyday life and work mirrored the primary values of America's founding.
Top quotes by Walt Whitman
Some of the top quotes by Walt Whitman are:
Every moment of light and dark is a miracle.
Keep your face always toward the sunshine - and shadows will fall behind you.
Happiness, not in another place but this place...not for another hour, but this hour.
The truth is simple. If it was complicated, everyone would understand it.
When one reaches out to help another he touches the face of God.
Re-examine all that you have been told... dismiss that which insults your soul.
Be curious, not judgmental.
There will never be any more perfection than there is now.
The habit of giving only enhances the desire to give.
Each of us inevitable; each of us limitless-each of us with his or her right upon the earth.
Walt Whitman quotes love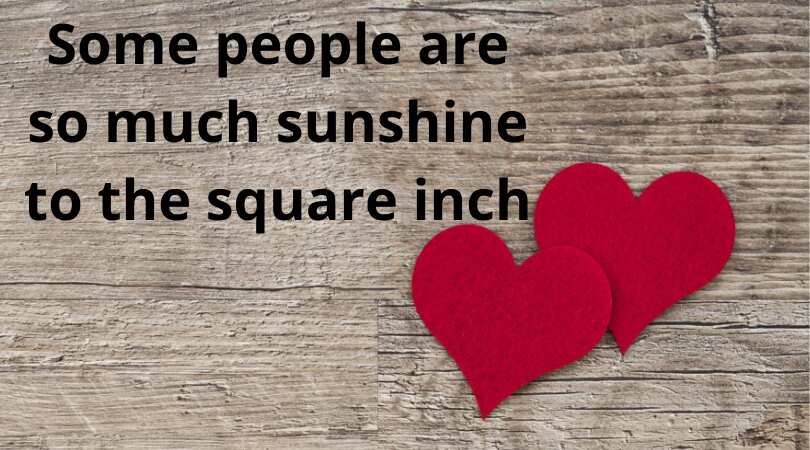 What did Walt Whitman say about love? His love poetry reflected the dark and abysmal side of having one's heart broken.
He also focussed on the beauty that comes with falling in love. Here are some of the most famous Walt Whitman love quotes:
Be not dishearten'd – Affection shall solve the problems of freedom yet; those who love each other shall become invincible.
I have learned that to be with those I like is enough.
I am to wait. I do not doubt I am to meet you again. I am to see to it that I do not lose you.
What is that you express in your eyes? It seems to be more than all the print I have read in my life.
The strongest and sweetest songs yet remain to be sung.
Failing to fetch me at first, keep encouraged. Missing me one place, search another. I stop somewhere waiting for you.
Some people are so much sunshine to the square inch.
Whoever you are, now I place my hand upon you. That you may be my poem. I whisper with my lips close to your ear. I have loved many women and men, but I love none better than you.
Sometimes with one I love, I fill myself with rage, for fear I effuse unreturn'd love; But now I think there is no unreturn'd love – the pay is certain, one way or another.
Walt Whitman nature quotes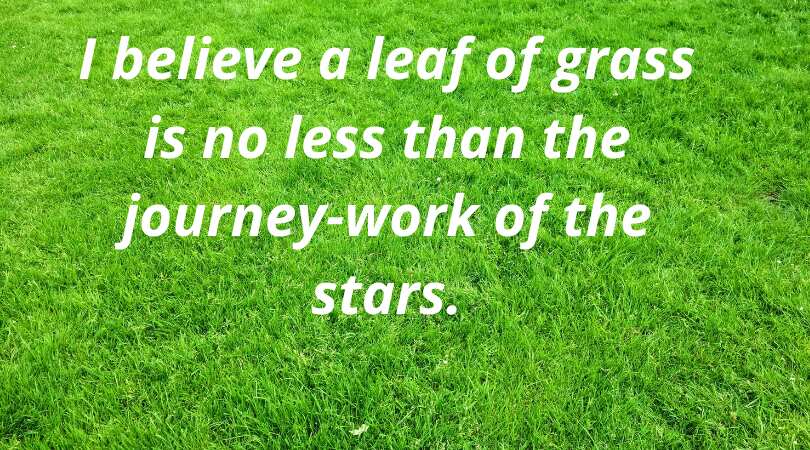 Walt Whitman famous quotes about nature proved that he understood the importance of being aware of our surroundings and protecting mother earth.
Below are some of his words of wisdom about nature:
After you have exhausted what there is in business, politics, conviviality, and so on - have found that none of these finally satisfy, or permanently wear - what remains? Nature remains.
I believe a leaf of grass is no less than the journey-work of the stars.
This is what you shall do: Love the earth and sun and the animals, despise riches, give alms to everyone that asks, stand up for the stupid and crazy, devote your income and labor to others, hate tyrants, argue not concerning God, have patience and indulgence toward the people.
You must not know too much or be too precise or scientific about birds and trees and flowers and watercraft; a certain free-margin, or even vagueness - ignorance, credulity - helps your enjoyment of these things.
Me imperturbe, standing at ease in nature.
…A leaf of grass…the egg of the wren…the running blackberry…and a mouse is miracle enough.
Whitman quotes on the meaning of life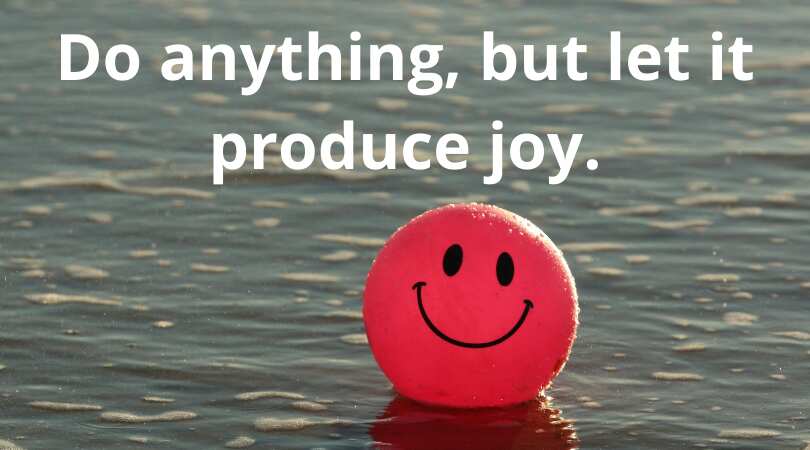 Every human being questions the meaning of life at one point or the other. During such moments, a quote by Walt Whitman may help one to understand the meaning of life.
From most of these quotes, it is apparent that life is more meaningful when we find joy and satisfaction from the little things and through self-love and self-appreciation.
I exist as I am, that is enough. If no other in the world be aware I sit content. And if each and all be aware I sit content. One world is aware, and by the far the largest to me, and that is myself. And whether I come to my own today or in ten thousand or ten million years, I can cheerfully take it now, or with equal cheerfulness, I can wait.
Do anything, but let it produce joy.
Oh, to be alive in such an age, when miracles are everywhere, and every inch of common air throbs a tremendous prophecy, of greater marvels yet to be.
I swear to you, there are divine things more beautiful than words to tell.
Now I see the secret of making the best person: it is to grow in the open air and to eat and sleep with the earth.
Not I, nor anyone else can travel that road for you. You must travel it by yourself. It is not far. It is within reach. Perhaps you have been on it since you were born, and did not know. Perhaps it is everywhere - on water and land.
Oh while I live, to be the ruler of life, not a slave, to meet life as a powerful conqueror, and nothing exterior to me will ever take command of me.
I am satisfied. I see, dance, laugh, sing.
Pointing to another world will never stop vice among us; shedding light over this world can alone help us.
I celebrate myself and sing myself. And what I assume you shall assume. For every atom belonging to me as good belongs to you.
Walt Whitman short poems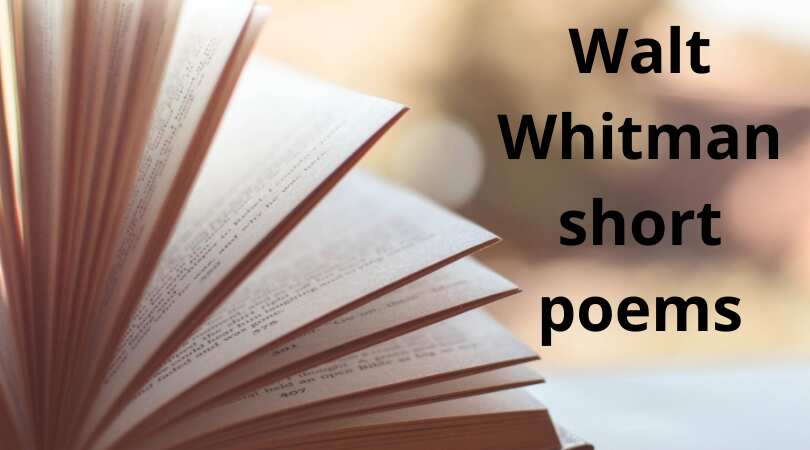 Often, a Walt Whitman quote pushes one to read more of his work because he addresses real issues in society.
One can learn more about the meaning of life from Walt Whitman poems, and some of the best ones are the following:
I Dream'd in a Dream
I dream'd in a dream
I saw a city invincible to the attacks of the
whole of the rest of the earth,
I dream'd that was the new city of Friends,
Nothing was greater there
than the quality of robust love, it led the rest,
It was seen every hour in the actions of the men of that city,
And in all their looks and words.
Grand Is the Seen
Grand is the seen, the light, to me–grand are the sky and stars,
Grand is the earth, and grand are lasting time and space,
And grand their laws, so multiform, puzzling, evolutionary;
But grander far the unseen soul of me, comprehending, endowing all those,
Lighting the light, the sky and stars, delving the earth, sailing the sea,
(What were all those, indeed, without thee, unseen soul? of what amount without thee?)
More evolutionary, vast, puzzling, O my soul!
More multiform far–more lasting thou than they.
O Captain! My Captain!
O Captain! my Captain! our fearful trip is done,
The ship has weather'd every rack, the prize we sought is won,
The port is near, the bells I hear, the people all exulting,
While follow eyes the steady keel, the vessel grim and daring;
But O heart! heart! heart!
O the bleeding drops of red,
Where on the deck my Captain lies,
Fallen cold and dead.
O Me! O Life!
Oh me! Oh life! of the questions of these recurring,
Of the endless trains of the faithless, of cities fill'd with the foolish,
Of myself forever reproaching myself, (for who more foolish than I, and who more faithless?)
Of eyes that vainly crave the light, of the objects mean, of the struggle ever renew'd,
Of the poor results of all, of the plodding and sordid crowds I see around me,
Of the empty and useless years of the rest, with the rest me intertwined,
The question, O me! so sad, recurring—What good amid these, O me, O life?
Answer.
That you are here—that life exists and identity,
That the powerful play goes on, and you may contribute a verse.
Famous Walt Whitman quotes on love, nature and the meaning of life teach us to appreciate the gift of life and to be intentional about finding happiness in the little things.
READ ALSO: 30+ Sigmund Freud quotes on religion and technological innovation
Legit.ng recently published quotes from Austrian neurologist and founder of psychoanalysis, Sigmund Freud. He came up with the technique of psychoanalysis and influenced scientific and popular conceptions of human nature.
Sigmund Freud's psychoanalytic theory of personality development makes him one of the most influential scientists in the fields of psychology and psychiatry.
Source: Legit.ng