Katy Mixon bio: age, husband, net worth, kids, is she pregnant?
When the name Katy Mixon is called, you would probably be thinking of the humorous Katie Otto in American Housewife. The star actress did not make it this far in the acting industry overnight; her hard work and confidence certainly contributed to the glory she enjoys currently. Having started with supporting roles in movies, she has transformed into a brilliant actress and is now becoming a household name.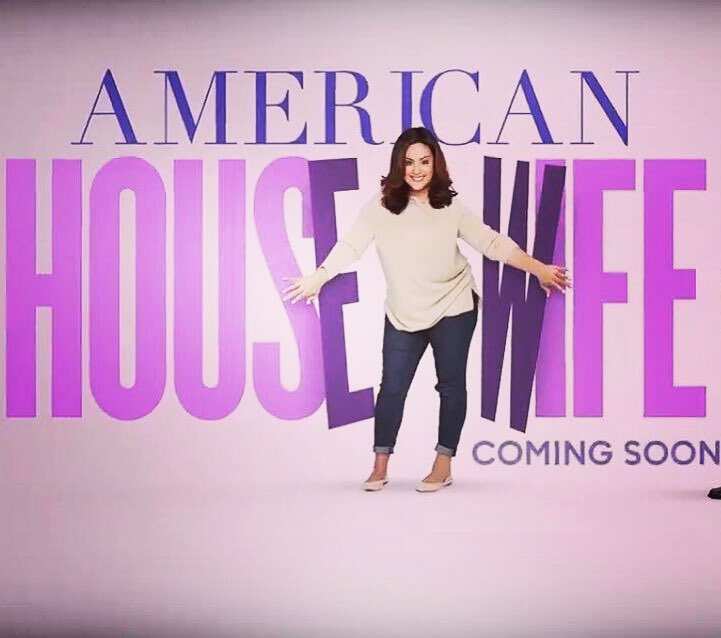 The actress's first movie role in Julius Ceaser was aired in 2011. Her acting escapade as the lead female character in HBO's comedy series, Eastbound & Down, brought her to the peak of her career. Interestingly also, Katy Mixon weight loss in 2018 inspired women all around the world as she bounced back to her normal size after adding weight to fit into the role of Kattie in American Housewife. Katy Mixon fiancee got married to her in 2016, and so far, they have two children together.
Katy Mixon profile summary
Full name: Katy Elizabeth Mixon
Date of birth: 30th of March, 1981
Birthplace: Pensacola, Florida, U.S.
Age: 39 years old
Marital status: Married
Spouse: Breaux Greer
Children: 2
Zodiac sign: Aries
Hair color: Light brown
Eye color: Dark brown
Height: 5 feet and 7 inches (1.7 m)
Profession: TV Actress
Nationality: American
Ethnicity: White
Net worth: $10 million
Weight: 61 kg (135 lbs)
Parents: Donna (mother) and Fred Mixon (father)
Katy Mixon's early life
Amazing actress Katy Mixon was born in Pensacola. But then, her birth name is Katy Elizabeth Mixon. She is from Pensacola, Florida, in the United States of America. Her parents are Fred and Donna Mixon, and she has seven siblings.
Kayty attended Alabama School of Fine Arts in Birmingham, Alabama, and after which, she went to the Pensacola Private School of Liberal Arts. Katy Mixon young days have lots of memorable experiences that she appreciates so well.
How old is Katy Mixon?
The award-winning actress Katy Mixon age is 39 years. She was born on the 30th of March, 1981. Her zodiac sign is Aries.
How much is Katy Mixon Worth?
Katy Mixon net worth estimated at $10 million. This is not a surprise from a renowned American actress like her, who has built a steady acting career over the years. In the first character that she played in Julius Ceaser, the award-winning actress earned a ridiculous amount. However, today, that is history.
How much does Katy Mixon make per episode? According to Cheat Sheet, it is interesting knowing that the amazing actress makes approximately $4,800 per hour.
Her acting career
The actress enhanced her acting skills by attending the Carnegie Mellon School of Drama. In 2001, while still studying, she starred in her very first movie, Julius Caesar, as Calpurnia. She is also famous for the supporting roles she took in several movies, including The Quiet (2005), Four Christmases (2008), and State of Play (2009). Sharing her about her early days in the movie industry, she said:
My very first acting job ever, the first time I got paid to be an actress, was in 2001, right between my sophomore and junior years in college, when I was just 19 years old. I got paid $250 every two weeks, ten shows a week, to be in the Utah Shakespearean Festival. I was Calpurnia in "Julius Caesar."
Apart from those, the following are some of Katy Mixon movies and TV shows where her acting skills have received lots of commendations:
The Quiet
Zombie Prom
Blind Dating
Finding Amanda
Four Christmases
State of Play
All About Steve
Take Shelter
Drive Angry
A Little Something on the Side
Soul Ties
Minions
Hell or High Water
Then Comes Marriage
Reinventing the Wheelers
My Name Is Earl
Two and a Half Men
Eastbound & Down
Mike & Molly
Robot Chicken
Psych
The Looney Tunes Show
American Housewife
Neo Yokio
Rapunzel's Tangled Adventure
Who is Katy Mixon married to?
Katy Mixon husband is Breaux Greer. Katy Mixon and Breaux Greer began their relationship in 2014. The 43 years old Breaux was born on the 19th of October, 1976. He was actively involved in track and field athletics and competed severally in javelin throws until his retirement. Breaux Greer is an eight-time American champion. He made history with his javelin throw of 91.29 m (299.5 feet) in 2007, which is unprecedented in the record. He ranks as the 14th best thrower.
Since they started dating, the couple has had two kids together. Katy Mixon kids are Kingston and Elektra Saint Greer. Kingston was born on the 19th of May, 2017, while their daughter, Elektra, was born on the 16th of May, 2018. After the birth of the two lovely kids, is Katy Mixon pregnant has been one of the latest questions that fans across the world are asking about the award-winning actress.
Is Katy Mixon Pregnant?
Currently, there is no news of the star actress expecting a third baby. However, considering the short space of time after she had her first child, when she became pregnant with their second child, a lot of fans were surprised.
Three months after their first child came, she became an expectant mother again. Surprisingly, during the filming of the first two seasons of American Housewife, she was already carrying their second child in the womb.
Katy Mixon weight gain
The passionate actress gained much weight in 2015 just to fit into the character of Kattie Otto, a wild-looking mother of three in American Housewife. Unfortunately, her weight gain received lots of criticisms on social media. A reason for this was because Katy Mixon hot figure, which had received lots of commendations, suddenly became body-shamed.
However, while many fans seemed uncomfortable with her new shape, surprisingly, the stunning actress had a completely different view on her weight gain. She was confident and believed in body positivity amidst the whole criticisms. At some point, she noted that "no one's weight defines who they are". This became proof that the American Housewife Katy Mixon is one of the few celebrities who care less about what the scale says about her weight.
Mixon told PEOPLE that, "I never let the media dictate my identity, so the fact that I'm a size 14 or a size 2, or a size 8, or a size 4, I kind of rock and roll. It doesn't matter to me,". Also, when she spoke about embracing her distinctive figure instead of wishing to be like somebody else, she said,
My whole thing is there is nobody else like you in this whole world. And so, that's really powerful. So when you think about it, in that sense, you don't have to compare yourself. You really don't."
Katy Mixon weight loss
In 2018, the beautiful actress was set again to give the world a shocker. Her weight loss was incredibly awesome that Dairy-Free Diet And Weight Loss studied Katy Mixon weight Loss in 2019. A lot of people had thought that she went under the knife to get back to her initial weight of 61 kg, but the reverse was the case. She reportedly used Thin Zone Keto Boost to lose weight.
Currently, her weight is now perfect for a woman of her age, and she looks stunningly beautiful like she was in her young days. Eventually, her weight loss became very inspirational to many women who want to lose weight at all costs. She has always been a confident lady, and she believed in what she could do, which is why losing weight was no different.
It is fascinating knowing that Katy Mixon is back to her gorgeous body shape. The amazing actress has always portrayed much composure in all her roles, leaving her fans in awe. Her flawless acting career is part of what has given her a special place in the hearts of many entertainment lovers. Certainly, there is still more to expect from this beautiful American actress.
Source: Legit.ng