Top 10 highest paid TV hosts 2020
The main job of every TV host is to entertain people, and for that, they get paid very generously. Not all the representatives of this profession, however, receive an equal salary - some are considerably richer than the others. Who are the highest paid TV hosts, and how wealthy they are?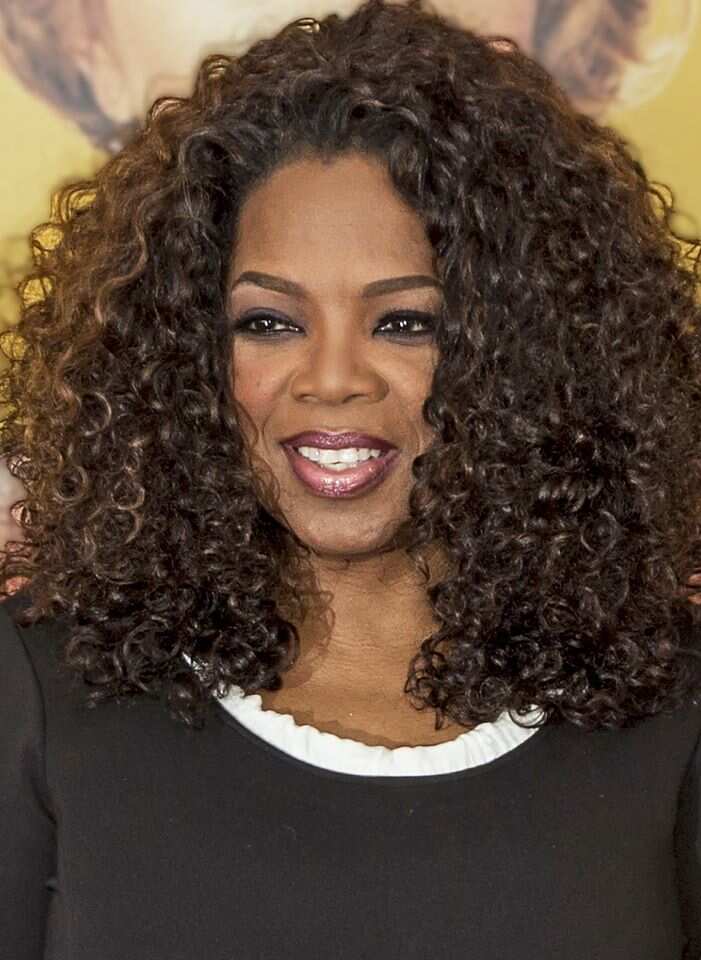 The highest paid TV hosts in the world are famous people who are always in the spotlight. Their shows are watched by millions of people around the world, and their lives are in the center of public attention.
If you want to know who's the highest paid TV host, you have come to the right place. You can learn all the Forbes world's highest paid TV hosts and their net worth, and satisfy your curiosity about their riches. So, how much does the highest paid TV host make?
Top 10 highest paid TV hosts 2020
In case you are curious to learn the highest paid TV hosts salary and net worth, here is the full list of the wealthiest and most successful representatives of this job. All the data is taken from the website Celebrity Net Worth.
10. Conan O'Brien - $95 million
This famous American host was previously in charge of "Late Night with Conan O'Brien". Today, he has a show of his own on TBS, titled "Conan". He is also a producer, writer, and comedian.
Back in the days, he received his education at Harvard University, and his fruitful career started out as he began writing for such shows as "The Simpsons" and "Saturday Night Live". He has a net worth of $95 million and a salary of $12 million.
9. Steve Harvey - $200 million
Steve Harvey is a comedian and businessman, who also hosts various TV shows. Some of his most famous work includes "The Steve Harvey Morning Show", "Family Feud" and "Celebrity Family Feud".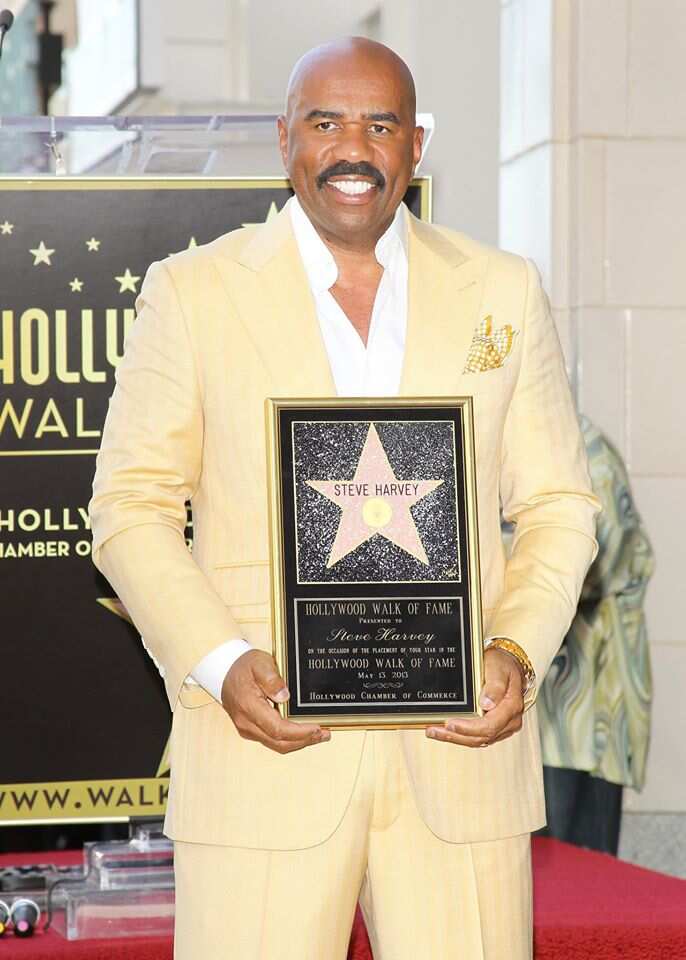 At the beginning of his career, he worked different jobs, such as insurance salesman, boxer, mailman, carpet cleaner and autoworker. He was even homeless for a while. In the middle of the 1980s, he got interested in comedy and started a career in this field. Eventually, he became a successful comedian and began working on television. Currently, his net worth is $200 million, and he earns $45 million.
8. Sean Hannity - $250 million
This man became famous due to his political programs and books, where he expresses his conservative views. He led "The Sean Hannity Show" on the radio and "Hannity" on the Fox News Channel, which he is mostly known for.
His journey started when he began working at the college radio station. Later, he rose to fame and eventually was hired by the Fox News Channel. For many years, he co-hosted "Hannity & Colmes" together with his liberal working partner Alan Colmes. Eventually, the show transformed into "Hannity", when Alan Colmes decided to leave. Sean Hannity's net worth is $250 million, and he earns $40 million.
7. David Letterman - $400 million
This comedian, who is also a late-night talk show presenter, has now retired from his work. However, he had his own show "The Late Show With David Letterman" for many years and never failed to entertain the viewers.
At the beginning of his career, he became prominent for his unpredictable and often sarcastic humour. His family inspired him to become a comedy writer, and after years of working in this field, he got his own show "Late Night with David Letterman". Eventually, he moved on to NBC to host "The Late Show With David Letterman", as "The Tonight Show", which he was predicted to take over, was given to Jay Leno. David became famous for his honesty and sharpness, which earned him a net worth of $400 million and a salary of $50 million.
6. Judy Sheindlin - $420 million
The well-known Judge Judy has been in charge of her law-themed show for many years. Because of her honesty and the appealing straightforward attitude, a lot of viewers have fallen in love with her program.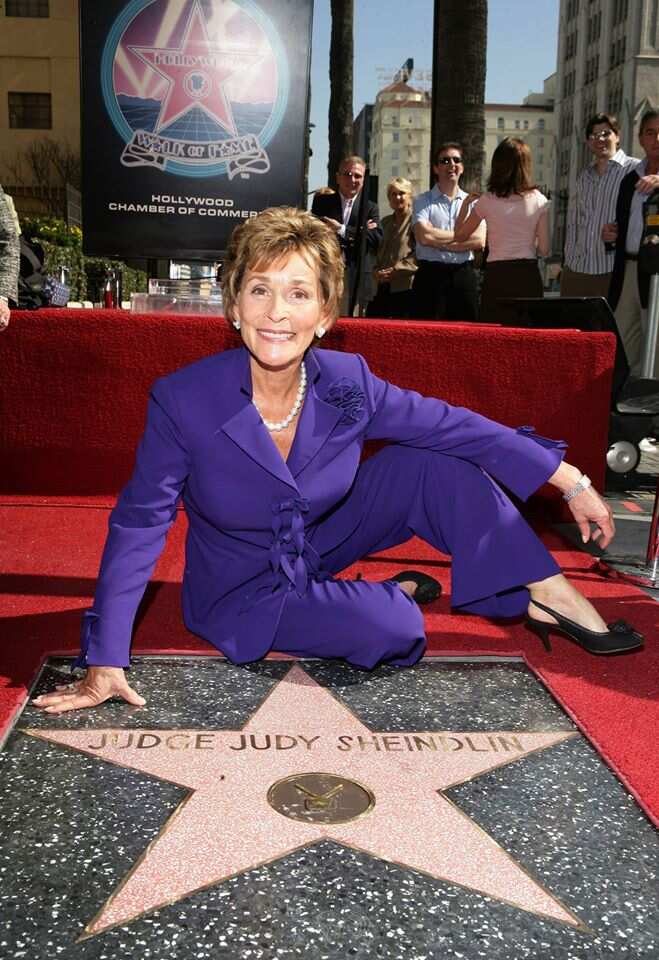 Judy Sheindlin started out as a family court prosecutor once she finished her law studies and received a degree. Later on, she moved to the criminal court, and with time, she became a supervising judge. Her court show "Judge Judy" first went on air in 1996, and it became an incredibly popular law program. This led to Judy earning a considerable net worth of $420 million. Her salary is known to be $47 million.
5. Ryan Seacrest - $430 million
The famous American radio personality Ryan Seacrest is known for his multiple works. He was in charge of the well-known competition "American Idol" and the countdown program "American Top 40", as well as the morning radio show "On Air with Ryan Seacrest".
Ryan worked on the radio since college, but his breakthrough moment happened in 1993 when he was given a lucrative job of hosting the "Radical Outdoor Challenge" on ESPN. He later led some game and reality shows. After "American Idol", he became acknowledged all around the world. He is also a TV producer and entrepreneur who has worked on such shows as "Keeping Up with the Kardashians" and "Denise Richards: It's Complicated". He also works on the red carpet ceremonies. His activities brought him a net worth of $430 million and a salary of $75 million.
4. Dr. Phil McGraw - $440 million
The prominent psychologist Phil McGraw is simply known to the public as Dr. Phil. His show, titled "Dr. Phil" was launched in 2002, and is still going strong. In this program, he covers a lot of serious topics, including diseases, marriage issues, teenage rebellion, and dysfunctional families.
Phil McGraw has a Ph.D. in clinical psychology. His company "CSI Courtroom Sciences, Inc." was hired by Oprah Winfrey in 1995, who wanted to use their services for her lawsuit. Eventually, Dr. Phil appeared on her show and became famous for his knowledge of relationships and life strategy. This led to him starting his own program, which led to him earning a net worth of $440 million and a salary of $80 million.
3. Jay Leno - $450 million
This comedian, producer, actor, and writer is prominent for his work on "The Tonight Show with Jay Leno", which ran from 1992 to 2009. To this day, he performs stand-up comedy sketches and earns money off his performances.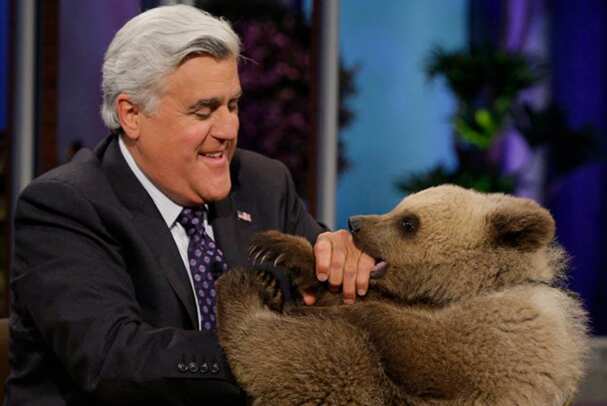 His first appearance was on "The Tonight Show" in 1977, where he was a featured comedian. He also had minor roles in some movies and TV series. In 1992, he became the main host of the show and remained there until 2009, when he was replaced with Conan O'Brien. In 2010, he briefly returned, even though four years later he was replaced again with Jimmy Fallon, who succeeded his work. For his ventures, he earned $450 million, with his salary currently being $15 million yearly.
2. Ellen DeGeneres - $490 million
Ellen DeGeneres is one of the most famous women on American television. Her most acknowledged works include the sitcom "Ellen", which aired from 1994 to 1998, and the talk show "The Ellen DeGeneres Show", which has been on TV since 2003.
This woman is also known as an LGBTQ+ ally and one of the most known members of this community. She came out as gay in 1997 on "The Oprah Winfrey Show" and her own series "Ellen". Nowadays, "The Ellen DeGeneres Show" is one of the most-watched programs on daytime television. She does interviews with celebrities, comedy sketches, and prize giveaways. She was also a host at various award ceremonies. Her fame and success ensured her a fortune of $490 million and a salary of $75 billion.
1. Oprah Winfrey - $3.5 billion
For those who ask, "Who is the highest paid woman on television?", the answer is Oprah Winfrey. This legendary presenter is the highest paid female TV host and an example of a successful entertainer. Aside from being the richest TV host, she is also a businesswoman and an author. From poverty and abuse, she became one of the most influential people on Earth.
Her entertainment career began when she was a teenager. She started "The Oprah Winfrey Show", which quickly became a famous talk show in Chicago and later the whole world. In her program, she discussed various things related to health, humanitarian issues, spirituality, and interviews with different people. She is also an owner of Oprah Winfrey Network, or OWN.
Aside from her television work, she does a lot of charity, as she donated more than $400 million to charitable causes. This successful woman has a massive net worth of $3.5 billion and earns a salary of $300 million yearly. Her name is the answer to the question "Who is the highest paid TV host?".
These top 10 highest paid TV hosts 2020 have everything they need for a comfortable life due to their incredible work on television. All of them host their own shows and are legends of the entertainment business, as they have dedicated years of their lives to TV presenting. These people are highly inspiring for everyone who dreams of making a lucrative career in this industry.
Source: Legit