Lina Esco bio: age, spouse, movies and TV shows, is she gay?
Some people know Lina Esco as an actress, while others identify her as a powerful woman when it comes to championing for gender equality. She is an American actress who stars as Christina Alonso in S.W.A.T. She also featured in London (2005), LOL (2012), Free the N*pple (2014), and Kingdom (2016). Besides acting, the gorgeous celebrity is also a director, producer, and activist.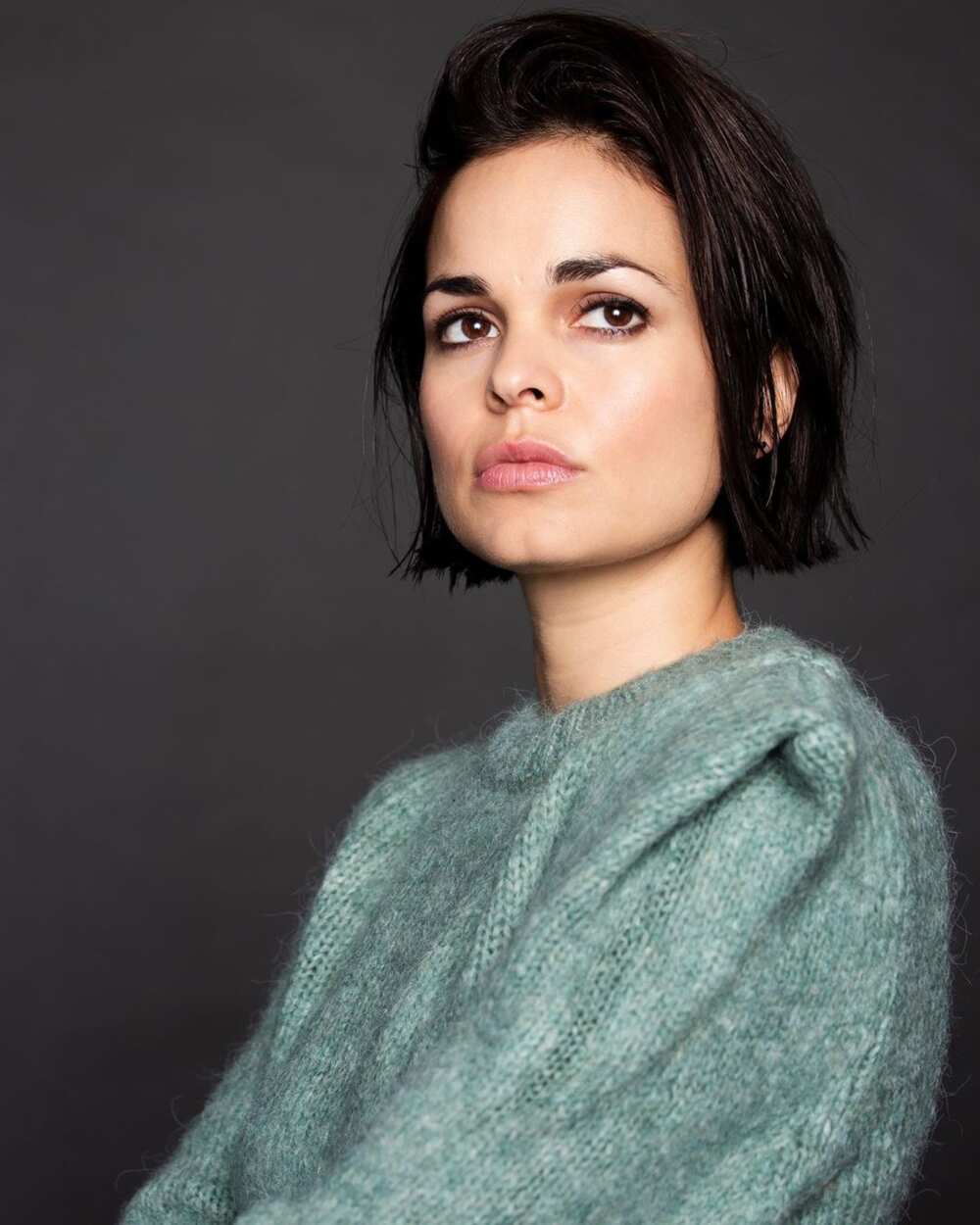 Esco has also appeared in several music videos. She previously worked as a model before pursuing a career in the film industry. Is Lina Esco in a relationship? Here is more about her biography.
Profile summary
Full name: Lina Esco
Birthdate: May 14, 1985
Birthplace: Miami, FL
Zodiac sign: Taurus
Nationality: American
Ethnicity: White
Height: 5' 7"
Education: Colegio Bolívar
Profession: Actress, director, producer
Early life
How old is Lina Esco? The talented actress was born in Taurus, Miami, Florida on May 14, 1985. Lina Esco age 34. She left her family in Florida at 15 and moved to France as a teen to pursue her acting dream.
Is Lina Esco Hispanic?
Where is Lina Esco from? Although she was born and raised in Miami, the S.W.A.T actress is of Hispanic heritage. She is of American nationality and white ethnicity. Lina pursued her education at the Colegio Bolívar in Cali, Colombia.
Body measurements
She has a height of 5'7" and she weighs around 58kg. Her hourglass body measures 35-25-35 inches. Lina's hair color is hazel, while her eye color is brown.
Acting career
The 34-year-old began her acting career with a role in the 2005 independent feature film London as Kelly. She starred opposite Chris Evans, Jason Statham, and Jessica Biel.
In 2006, she appeared in CSI: NY, as Angie Watson. She also starred in an episode of CSI: Crime Scene Investigation as Angela Paulson in 2009.
Lina landed a supporting role alongside Demi Moore and Miley Cyrus in the romantic comedy, LOL (2012), where she portrayed Janice.
Lina Esco SWAT
In 2017, Esco began starring in S.W.A.T alongside Shemar Moore, Stephanie Sigman, and Alex Russell. In the show, she portrays Christina 'Chris' Alonso, who is a strict officer and the only female S.W.A.T teammate on Sgt. Daniel "Hondo" Harrison's (Shemar Moore) team.
S.W.A.T. is an American crime drama television series based on the 1975 television series, SWAT. The show premiered on CBS on 2nd November 2017.
Other Lina Esco movies and TV shows include:
Full-Dress (2019) – Casey
Kingdom (2016) – Ava Flores
Flaked (2016) – Kara
Exit Strategy (2015) – Mia Hendricks
Open (2014) – Gina
Low Fidelity (2011) – Melena
Where the Road Meets the Sun (2011) – Natasha
Kingshighway (2010) – Lena Capriolini
Drop Dead Diva (2009) – Lina Martinez
Production and directing
Lina produced a documentary titled The Cove: My Friend is... to create awareness about the inhumane mass killing of dolphins in Taiji, Japan.
The massive hunting of dolphins is a common practice in the Japanese coastal village of Taiji, with locals describing it as a crucial activity to the region's economy. However, it poses severe threats to the animals, with projects such as The Cove stepping up to save the endangered dolphins.
As a director, Lina is known for directing the Free the N*pple movie to advocate for gender equality and freedom for women to appear without T-shirt in public just like men.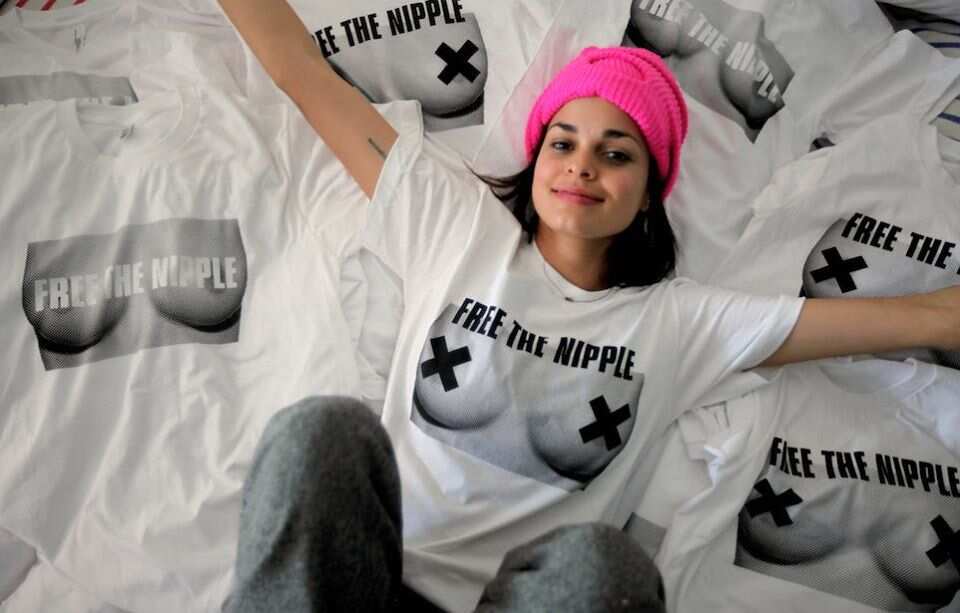 Lina Esco 'Free the N*pple Movement' is a global campaign group that hopes to encourage equality, empowerment, and freedom of all human beings. The movie was sold to IFC and released in December 2014 in theatres. It premiered on Netflix in June 2015.
Music videos
In 2001, Esca appeared in Irish singer-songwriter, Sinéad O'Connor's music video for Jealous. She was also part of Southside, Clix, and Halo's 2010 Amalgam music video among others.
Activism
In addition to her Free the N*pple Movement and creating awareness of the slaughter of dolphins, Lina also co-founded 'The Human Campaign' in collaboration with Trevor Neilson to champion for equal rights of men and women in the society.
The campaign also aims to get equal rights for s*xes explicitly spelled out in the U.S Constitution.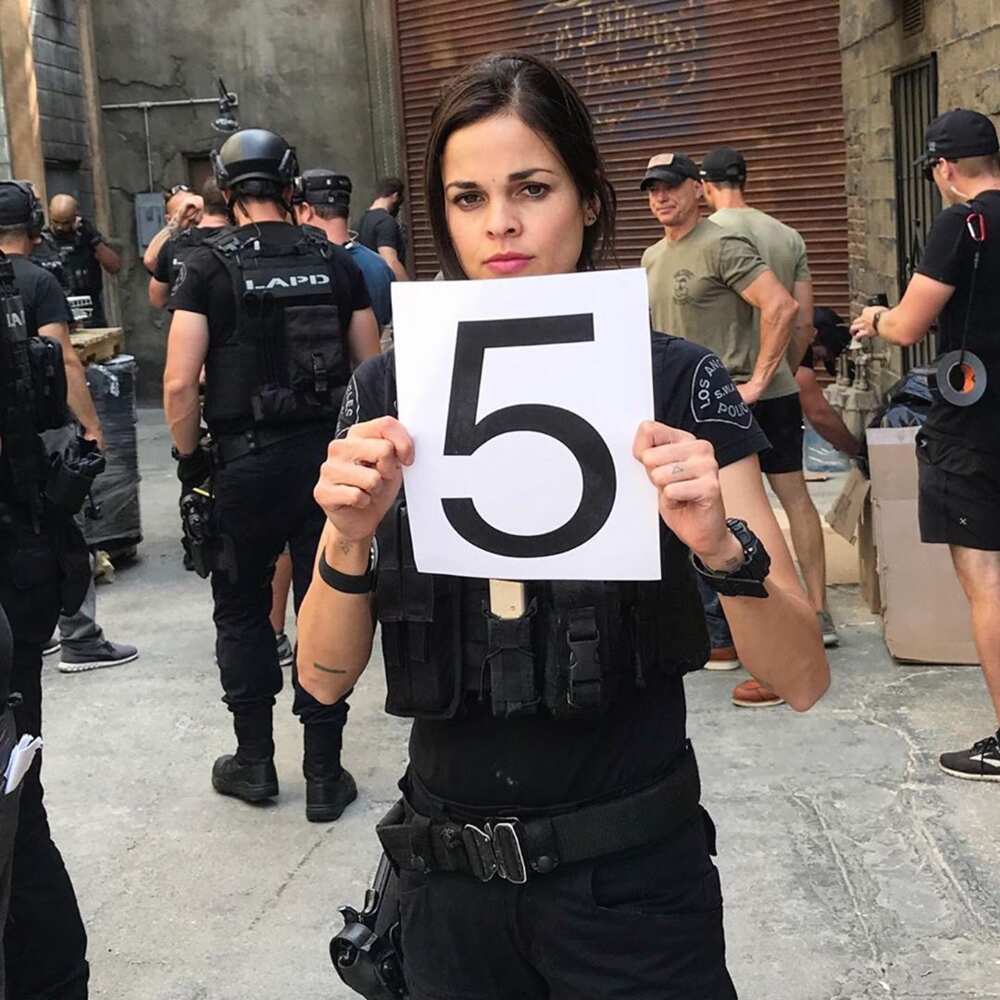 The renowned activist also created her non-profit organization called Crossing Borders. In 2014, she helped her former co-star Miley Cyrus create the Happy Hippy Foundation, dedicated to helping homeless transgender youth.
She has also been campaigning for overturning Cyntoia Brown's murder conviction since December 2018. Cyntoia got convicted of robbery and the murder of Johnny Michael Allen at the age of just 16. Her initial sentence was a 51-year jail term, which later got reduced to 15 years.
Lina Esco Harvey Weinstein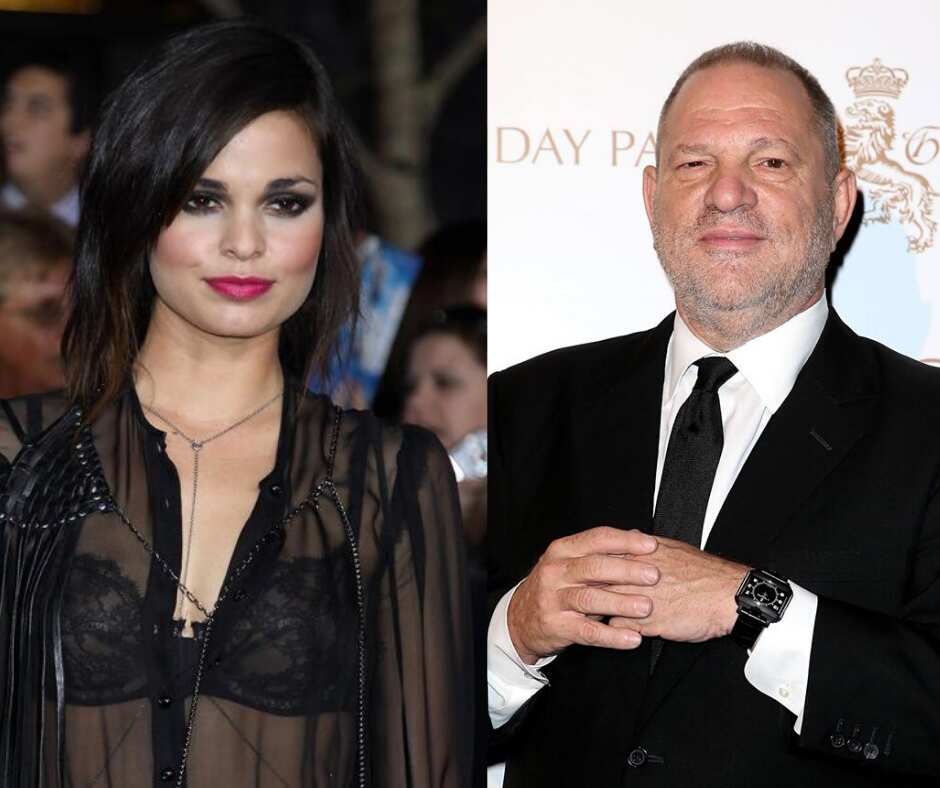 Lina was among over 40 women who accused Harvey Weinstein of s*xual harassment in October 2017. According to Lina, Weinstein allegedly pressed her for a kiss after the two met through a mutual friend around 2010.
Other actresses who have spoken against Weinstein's alleged behaviour include Cara Delevingne, Ashley Judd, Gwyneth Paltrow, and Angelina Jolie.
Harvey is a film producer who established the Miramax Films Corporation with his brother, Bob, in 1979. Miramax has produced numerous commercial hits like Pulp Fiction, Good Will Hunting, and Shakespeare in Love. Some of their notable films include My Left Foot (1989) and S*x, Lies, and Videotape (1989).
TV advertisements
The gorgeous celebrity featured in the Ketel One ad campaign "Gentlemen, This is Vodka" directed by Academy Award Nominee, David O. Russell on May 16, 2011. She also featured in NFL Women's Apparel Collection TV advertisement in 2013.
Lina Esco husband
One of the frequently asked questions about celebrities is who they are dating. Likewise, some fans would probably ask, is Lina Esco married?
Well, unlike many beautiful celebrities who are either dating or married, there are no details about who Lina Esco spouse is or anyone she has dated. She has kept a low profile when it comes to talking about her love life and only seems focused on her career. When it comes to children, she does not have a kid.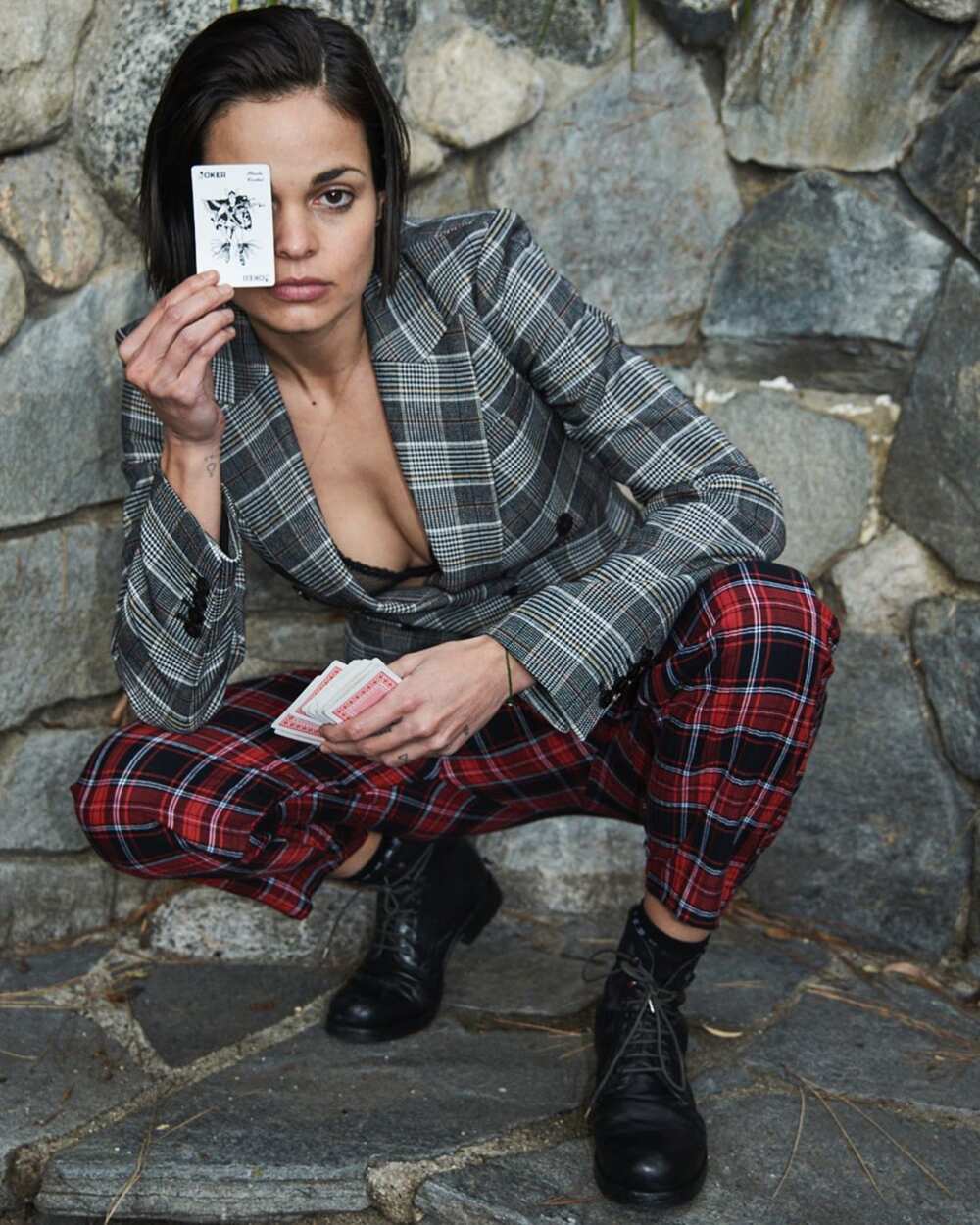 Is Lina Esco gay?
If there is something else that Lina's fans are probably not sure about their celebrity actress is her orientation. Her role in S.W.A.T portrays her as a bi, but that does not necessarily translate to real life. The talented queen has also kept this part of her life secret.
Social media
Lisa may be single, but she cannot be away from her loving fans on social media. She is active on Instagram and Twitter. Lina Esco Instagram account has over 130,000 followers, while on Twitter, she has more than 12,000 followers. You can also find Lina Esco hot model photos on her Instagram account.
Lina Esco facts
Here are other lesser-known details about the American activist.
She was among 16 top models selected worldwide for a Louis Vuitton Jewelry advertisement back in January 2011. Among those who also featured in the ad include Alexandra Richards, Mary Charteris, Mohini Geisweiller, and Annabelle Dexter-Jones.
Some celebrities including Courtney Love and Miley Cyrus posted photos without shirt of themselves on the internet to show support for her Free The N*pple campaign.
She loves animals and also has two animal dolls. The activist also has a dog called Ogee, as seen from her Instagram post.
Lina revealed that she likes boxing and has been practising it for eight years, something that has helped her train for her role in S.W.A.T.
She also believes in the powers of meditation. The actress regularly practices transcendent meditation and has been doing it for 12 years.
Esco also held a private screening of The Cove in New York alongside Russell Simmons and Fisher Stevens, hosting the event to raise awareness of the film.
In Drop Dead Diva, the actress only starred in one episode. She played a lingerie model who got fired for going public about her breast cancer survival story.
As a model, she has also featured in numerous publications and magazines.
In 2017, she featured on Audience Network's Midnight Snack on Fullscreen, where the guests remove their clothing on camera while talking about their life.
Lina Esco has proved to be a hardworking and dedicated celebrity pursuing multiple careers, not just to earn a living, but to also support various causes and fight for equality. For some women and young ladies, she is an inspiration and role model to look up to in life.
Source: Legit.ng