Best friendship songs of the last decade
Friends are probably the only people who know someone better than their parents or siblings. It is easy to share secrets and moments with a pal than it is with anyone else. A true friend is a source of comfort and smiles. Most buddies have one or several friendship songs that are a part of their memories. Which song about friendship released in the last decade stood out?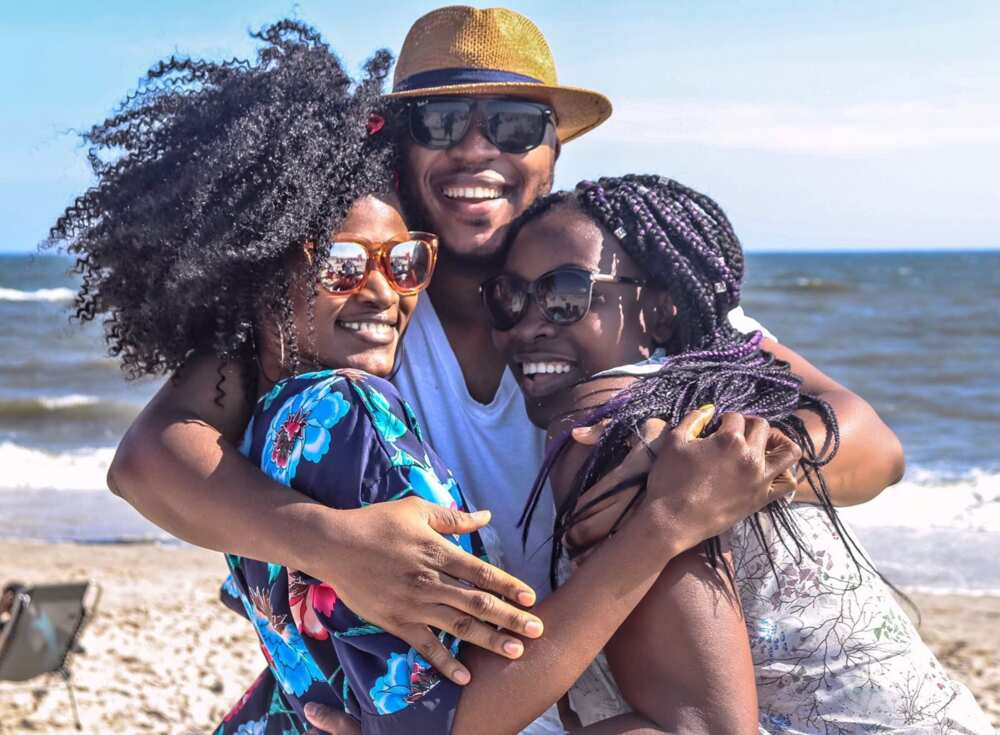 Good friendship songs inspire, comfort, and encourage friends in times of hardship. Dedicating one of these friends songs to your best friend means a lot and the message in the song could go a long way in strengthening your bond.
Best friendship songs from the last decade
Here is a look at the top ten songs for best friends released in the previous decade.
10. Bruno Mars - Count on Me (2010)
This country-inspired track is one of the best friend songs from Bruno's debut album, Doo-Wops & Hooligans. The track performed excellently in the Spanish, Portuguese, Austrian, and Australian markets. In this 2010 song, Bruno Mars talks about how far he would go for a friend in need. Here is a look at a section of the track's lyrics.
If you ever find yourself stuck in the middle of the sea,
I'll sail the world to find you,
If you ever find yourself lost in the dark and you can't see,
I'll be the light to guide you
9. Little Mix- Always Be Together (2012)
Little Mix is a girl group that was formed during the eighth edition of the British version of The X Factor. Since then, the group has enjoyed significant success in the music industry. The 2012 track, Always Be Together, focuses on the bonds of friendship and is arguably one of the most amazing songs about best friends from the last decade.
Here is a section of the lyrics.
We are, friends for life
Hold that, deep inside
Let this, be a drive
To survive
And just stand, high and tall
Make sure you give your all
8. Kana Nishino - Best Friend (2010)
Kana Nishino is a talented Japanese singer who made her singing debut in 2008. She has a soft, beautiful voice which brings out the best in her songs. Her videos are often catchy and drama-inspired with soft colours and slow movements. In her 2010 friendship song, Best Friend, Kana talks about her commitment to a friend. She sings about always being there no matter how much time she spends away from her friend.
Here is a look at a part of the song lyrics.
I'm glad that you're here
No matter the time
I can always smile
No matter how many years pass while we're away from each other – Nothing will have changed
7. Kenny Rogers - You Can't Make Old Friends (2013)
Kenny Rogers is arguably one of the most celebrated singers in the modern-day. In this 2013 song about friendship, the talented country music singer acknowledges how hard it would be to replace an old friend since they are already part of one's life. The lyrics in this song are quite emotion-invoking, thus making it one of the most amazing friendship songs of the last decade.
Here is a brief look at the song's lyrics.
What will I do when you are gone?
Who's gonna tell me the truth?
Who's gonna finish the stories I start,
The way you always do?
6. Cher Lloyd feat Becky G – Oath (2011)
Oath is a simple best friend song about a promise between two friends to always be there for each other. The song's straightforward lyrics talk about two people being friends for the rest of their lives. Here is a look at a section of the lyrics.
Yo, my best friend, best friend till the very end
Cause best friends, best friends don't have to pretend
You need a hand, and I'm right there right beside you
You in the dark, I'll be the bright light to guide you
5. Andy Grammer- A Friend Like You (2017)
Andy is an American singer who released his self-titled debut album in 2011. The 2017 track, A Friend Like You, talks about friendship at the deepest level. It talks about fights, tears, smiles, and perfect harmony. This best friends song was featured in the film Captain Underpants: The First Epic Movie. Here is a section of the song's lyrics.
Laughed and we cried when we're passing the time away
Even our fights always end with a smile on our face
Like black and white, keys on a whirley
Sounds just right when we're in harmony
4. Fifth Harmony - Me and My Girls (2015)
Fifth Harmony was an American girl group formed in 2012. The track Me and My Girls was part of the group's debut EP (extended play) titled Better Together. The song talks about the friendship between a group of girls and the fun that comes from it. Me and My Girls is undoubtedly among the best songs about friends. Here is a look at a section of the lyrics.
And we play our favourite songs
And we scream out all night long
Like ooh oh
When it's just me and my girls
3. The Knife - Full of Fire (2013)
The Knife was a Swedish music duo composed of siblings Olof Dreijer and Karin Dreijer. The two gained international fame after the release of their 2003 album titled Deep Cuts. Their 2013 track, Full of Fire, features a profound message about friendship which is easy to tell right after the first few words. Check out some of the lines from the track.
Sometimes I get problems that are hard to solve
What's your story
That's my opinion
Questions and the answers can take very long
Here's a story
What's your opinion
2. NEEDTOBREATHE feat Gavin DeGraw – Brother (2015)
This gospel track is among the best friend songs of the last decade. NEEDTOBREATHE is a fantastic Christian band from America. Their 2015 song, Brother, came about as a result of disagreements between two brothers in the group. After the completion of their album titled Rivers in the Wasteland, the brothers realized the importance of friendship and brotherhood, and from that, the track was born. Here is a brief look at the song's message.
Ramblers in the wilderness we can't find what we need
We get a little restless from the searching
Get a little worn down in between
Like a bull chasing the matador is the man left to his own schemes
Everybody needs someone beside em' shining like a lighthouse from the sea
1. Wiz Khalifa feat Charlie Puth - See You Again (2015)
See You Again has what is arguably the best intro to a song. Charlie Puth begins with a soft-sounding verse which is full of emotion. This is followed by Wiz Khalifa's part which has a strong message about friends that become family. The song is easily one of the most emotional songs of the last decade since it was done in memory of a renowned actor.
Here is a look at a section of the song's lyrics.
D**n, who knew all the planes we flew
Good things we've been through
That I'll be standing right here
Talking to you about another path
This collection of friendship songs contains tracks with beautiful messages. Friendship is one of the best forms of human bond, which probably explains the existence of numerous songs about friendship. Which of these songs did you find fascinating?
Source: Legit.ng