Best movies on Netflix August 2019
Choosing the best Netflix August 2019 movies can be quite daunting. The network has a wide range of films available each day for viewers throughout August. With the entire collection of good movies on Netflix at your disposal, finding something that suits your mood and taste can prove quite time-consuming. However, it is easier to choose from a narrowed-down list of the best films available in August.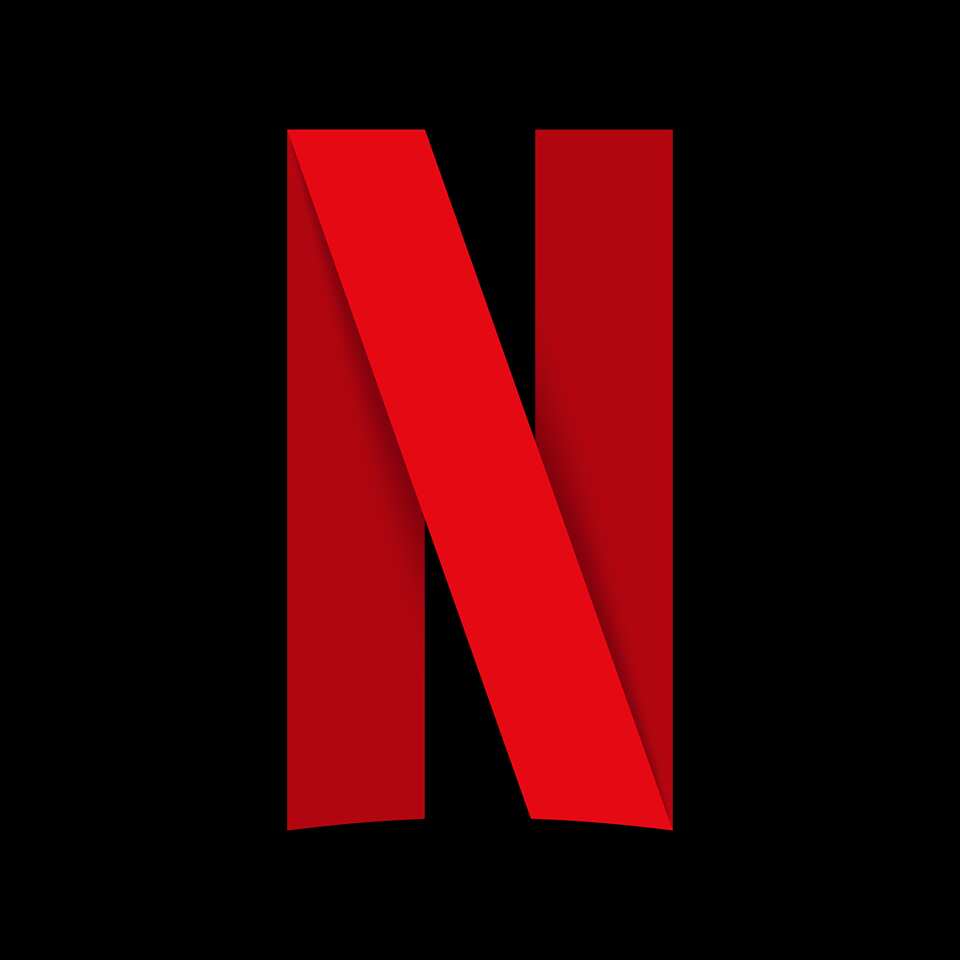 Regardless of which movie genres you love, our list of the best Netflix August 2019 movies will have something for you. Some of the films are original Netflix releases while others are sourced from other entertainment services. If you are looking for a little nostalgia, you will feel quite at home with some of the older movies on the list. If you cannot decide on what to watch on Netflix, here is a list of the best movies on Netflix in August 2019.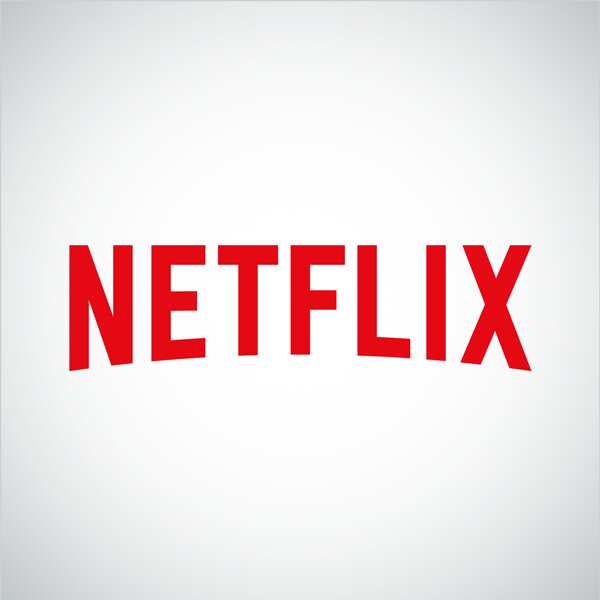 Top movies on Netflix August 2019
What's on Netflix in August? Here are the twenty best on Netflix films that you can watch throughout the month.
1. 3 Idiots (2009)
While in college, Raju and Farhan befriend Rancho, a positive and bubbly student. Years later, the two get a chance to look for their long-lost buddy who seems rather hard to find. Farhan wishes to become a photographer but pursues an engineering degree to live up to his father's wish. Raju studies with the hope of improving his family's well-being in future. The elusive Rancho, on the other hand, studies engineering for the sheer pleasure of building machines. The film explores culture, friendships and a bit of romance in one of the best-told Indian film stories. The movie has a score of 8.4 on IMDb out of possible ten.
2. Boyka: Undisputed (2016)
Boyka: Undisputed was the fourth movie in the Undisputed film franchise. The film follows Boyka (Scott Adkins) who aims to join the big league in the fighting world. However, things begin to go awry for him after he leaves an opponent dead in the fighting ring. He travels to Russia to make amends with the late opponent's family.
After discovering that his opponent's wife is indebted to a Russian mob king, he agrees to help her pay off the debt by fighting. The film received positive reviews from reviewers and critics. It is currently rated seven on IMDb.
3. Clash of the Titans (2010)
Clash of the Titans is a film premised on Greek mythology. It featured Liam Neeson and Sam Worthington. The film is set in Argos where an imminent war is about to take place between men and gods. A narrator introduces Hades, Poseidon and Zeus, the gods who battled and defeated the Olympians. The film follows Perseus, Zeus's son who must fight monsters and humans in a quest to save Argos from destruction. The challenges he faces include Medusa, who turns people into stone as well as the Kraken, a monster created by Hades.
4. Ferrari Ki Sawaari (2012)
Ferrari Ki Sawaari is an Indian comedy that follows a little boy, Kayo who dreams of nothing but playing cricket. The boy's father, Rusy, wants the best for his son and is determined to see him play at the Lord's Cricket Ground. In a quest to fulfil his son's dream, Rusy steals a red Ferrari that belongs to Sachin. It is from this act of dishonesty, where a bumpy and thrilling ride begins. The film follows Rusy's encounters with greedy politicians, attendants and a car dealer specializing in stolen vehicles.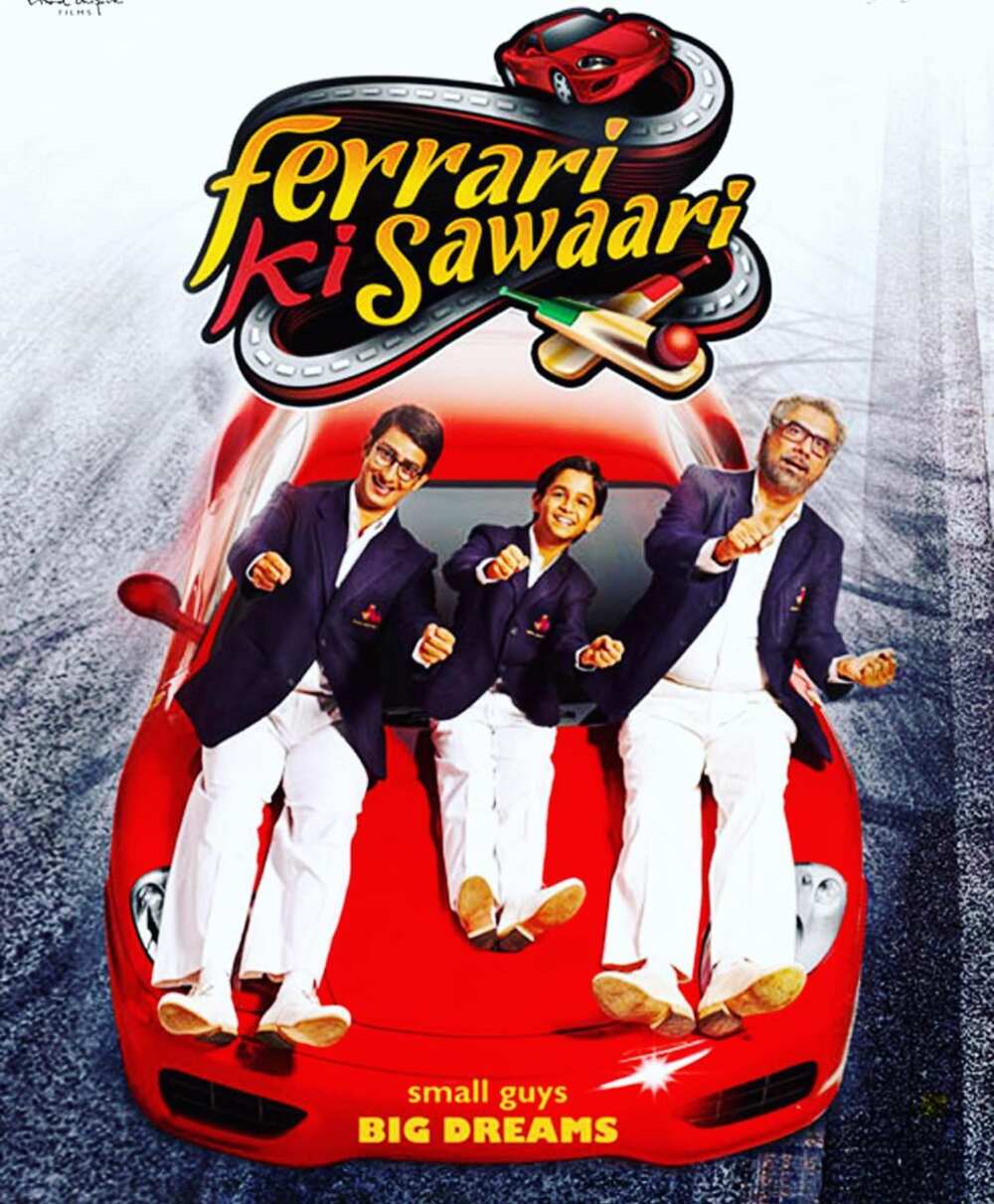 As the movie progresses, a saga unfolds involving the story of a grouchy man trapped in a thirty-eight-year rivalry. Ferrari Ki Sawaari has a 6.4 rating on IMDb.
5. Horns (2013)
Horns (2013) follows Ignatius Perris (Daniel Radcliffe), accused in the grisly murder of his childhood lover, Merrin. The girl is found dead with her head bashed beneath a tree-house which was the couple's hideaway. Nothing Ignatius says that can clear his name. He chooses to accept the villainy. One morning, in a twist of fate, he finds horns sprouting on his forehead. Besides the physical pain that comes with the horns, there is another twist. The horns cause everyone around him to confess deep secrets and desires. His best friend, Lee, is the only one who cannot see the horns and defends Ignatius in public. Horns (2013) represents a departure in character from the Harry Potter character so famously associated with Radcliffe.
6. Jupiter Ascending (2015)
Jupiter Ascending is a 2015 film starring Channing Tatum and Mila Kunis. Jupiter (played by Mila Kunis) was born under star signs that foretold her future greatness. However, her life involves mundane tasks such as cleaning people's houses. She is also involved in a seemingly endless chain of breakups. Caine (played by Channing Tatum) is a genetically-engineered hunter who arrives on earth to locate Jupiter and help her fulfil her destiny.

Jupiter learns that she is next in line for an inheritance that could change the balance of the entire universe. Jupiter Ascending follows Jupiter's quest to defeat the forces opposed to her destiny.
7. Now and Then (1995)
This 1995 film tells the story of twelve-year-olds growing up in a small American town. Now and Then features Rita Wilson, Demi Moore, Rosie O'Donnell and Melanie Griffith. The movie begins with the ladies' reunion, twenty-five years after the summer of 1970. When growing up, the girls had made an earnest pledge always to be there if one of them was in need. Christina (played by Rita Wilson) is now expecting a child and needs the other women. They all return to Shelby, Indiana to get involved in their friend's childbirth. Now and Then is rated at 6.8 on IMDB.
8. Panic Room (2002)
Panic Room is a 2002 break-in film starring Jodie Foster. A newly-divorced woman, Meg and her daughter Sarah are trapped in their New York home's panic room. Three intruders break into the house, aiming to retrieve something hidden in the house. The intruders, Junior (Jared Leto), Raoul (Dwight Yoakam) and Burnham (Forest Whitaker) have different personalities and motives making for a fascinating movie. The panic room is the main focus of the film, primarily due to its contents which the intruders want.
9. Something's Gotta Give (2003)
Diane Keaton, Keanu Reeves and Jack Nicholson feature in this 2003 drama. When Harry, an ageing womanizer (played by Jack Nicholson) and his girlfriend Marin (played by Amanda Peet) visit her home, they discover that Marin's mother is also staying for the weekend. Erica, Marin's mother, is not thrilled by Harry's sexist character and is offended by the relationship. When Harry suffers a heart attack, his doctor prescribes bed rest. Something's Gotta Give follows the story of Harry falling for Erica, the first woman who seems out of his reach. IMDb has currently rated the film at 6.7 out of ten.
10. The Bank Job (2008)
The Bank Job is a crime thriller starring Jason Statham. Petty criminal, Terry Leather (played by Statham) is a struggling car dealer and lives a simple London life with his family. He is pulled into big crime when his ex-girlfriend, Martine (played by Saffron Burrows) offers him a chance to pull off a bank heist.
Leather assembles his squad of oddballs for the operation. However, he soon learns that other players in the heist have different motives involving the contents of the bank's vault. The robbers soon find themselves facing more problems besides the police. The Bank Job has a 7.2 rating on IMDb.
11. Why Do Fools Fall in Love (1998)
Why Do Fools Fall in Love tells the story of three women trying to inherit Frankie Lymon's estate. Zola Taylor (played by Halle Berry) fell in love with Frankie (played by Larenz Tate) when she saw him perform. Zola was a successful singer with the group 'The Palettes'. She went on to marry Frankie. Elizabeth (played by Vivica Fox) was a welfare mum who was a part-time shoplifter. Frankie adored how Elizabeth loved him and took care of their home. She also married him after some time. Emira Eagle (played by Lela Rochon) was a teacher who knew Frankie as a gentle guy and serviceman who wanted to start a family. She married Frankie on the happiest day of her life. When Frankie passes on, each of the three women claims to be the rightful widow. However, every one of their stories is riddled with a complication.
12. Otherhood (2019)
Otherhood follows the story of three mums visiting their sons in New York. The mothers (Carol, Helen and Gillian) form a strong bond, much like their sons (Matt, Paul and Daniel). After raising their kids to become independent young men, the mothers soon stop hearing much from their sons. On Mother's Day, the women decide to visit and compel their sons to spend time with them. This leads to much discovery by the mums about their sons. The sons also learn more about the women besides being their mothers. Otherhood is a Netflix original film and currently has a 6.1 rating on IMDb.
13. In the Shadow of the Moon (2019)
In the Shadow of the Moon is a 2019 Netflix original film starring Boyd Holbrook and Michael Hall. It follows a police officer with ambitions of becoming a detective. He tracks a serial killer who makes his moves after nine years. The killer's actions flout any possible scientific reason. When the police officer cannot find answers, his obsession with the serial killer threatens to destroy everything. The film is director Jim Mickle's first big movie on Netflix.
READ ALSO: Best sites to download Nollywood movies
14. For Love or Money (2019)
Mark is about to get £20 million from a pending business deal that he has kept undisclosed. While attending a funeral, he encounters Connie. The two fall in love and get engaged after a while. Unknown to Mark, his business deal is not as secret as he believes. His former classmate, Johnny knows about the agreement and encourages Connie to marry Mark. Mark later discover a plot between his fiancé and his former classmate to rob him of half his fortune.
Mark enlists the help of his best friend Tim and Connie's former friend, Kendra to find out how far Johnny and Connie will go to get his cash. For Love or Money follows Mark's struggles to let go of his fiancé while also trying to expose her.
15. Sextuplets (2019)
Sextuplets is a 2019 film starring Marlon Wayans. Alan (played by Wayans) finds himself wanting to learn more about his family. His baby is due to be born in a month, and he seeks out the people who gave him up for adoption and never bothered to reach out afterwards. In his quest, Alan finds himself on an adventurous trip which with Marie, his worrisome expectant wife. The film has significantly few votes on IMDb and is currently rated at 4.4.
16. Gangs of New York (2002)
Gangs of New York is set in 1862 New York and features Daniel Day-Lewis, Cameron Diaz and Leonardo DiCaprio. Vallon (played by DiCaprio) is a young immigrant from Ireland who seeks revenge for his father's death. William (played by Day-Lewis) is a famous and influential gang leader who is strongly opposed to having immigrants. Vallon realizes that he can only get vengeance by infiltrating William's circle. His journey becomes a struggle for survival and a quest to find his place among the people of Irish descent in New York.
17. Game Over (2019) Hindi version
Game Over is a bilingual movie (Telugu and Tamil) that has been dubbed in the Hindi language. The film's prelude involves the gruesome death of Amrutha by beheading. The film then follows a video game designer's struggles to confront her fears. The 102-minute thriller provides viewers with what can only be described as an edge-to-edge experience. Game Over stars Taapse Pannu. The film's balance of horror, suspense, mystery and murder make it worth watching.
READ ALSO: 10 best upcoming movies in 2019
18. The Congress (2013)
The Congress is loosely based on The Futurological Congress novel by Stanislaw Lem. The film follows Robin Wright, an ageing actress who accepts one last Hollywood job. However, her decision leads to unforeseen outcomes for the former actress.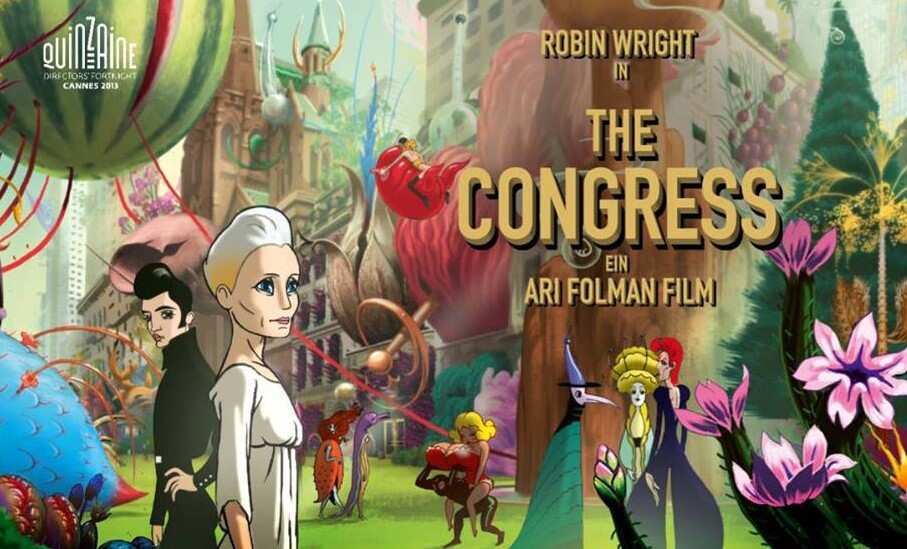 On her final task, Robin is given a chemical that transforms her into an avatar version of herself so that she can access the strictly animated zone. The film has a 6.5 score on IMDb.
19. The Fanatic (2019)
The Fanatic is the story of Moose, a fervent movie fanatic who is obsessed with Dunbar, his action hero. Moose enlists the help of a well-connected photographer who easily finds the celebrity's home. Moose then begins to stalk Dunbar to get the attention he feels he deserves from his hero. When Moose's obsession grows stronger, the seemingly harmless stalking soon turns dangerous. When Moose's visits to Dunbar's house increase, the action figure finds himself under threat. The Fanatic is a well-scripted psychological thriller worth watching.
20. Falling Inn Love (2019)
The film features Gabriela (played by Christina Milian), a singer who enters a contest to win an inn. She wins the competition after going through a bad break up. She has to travel from San Francisco to New Zealand where the inn is located. Gabriela has to renovate the Bellbird Inn and does so with the help of a handsome housing contractor. He helps her fix the in as well as her heart. Falling Inn Love is probably one of the best romantic comedies of 2019.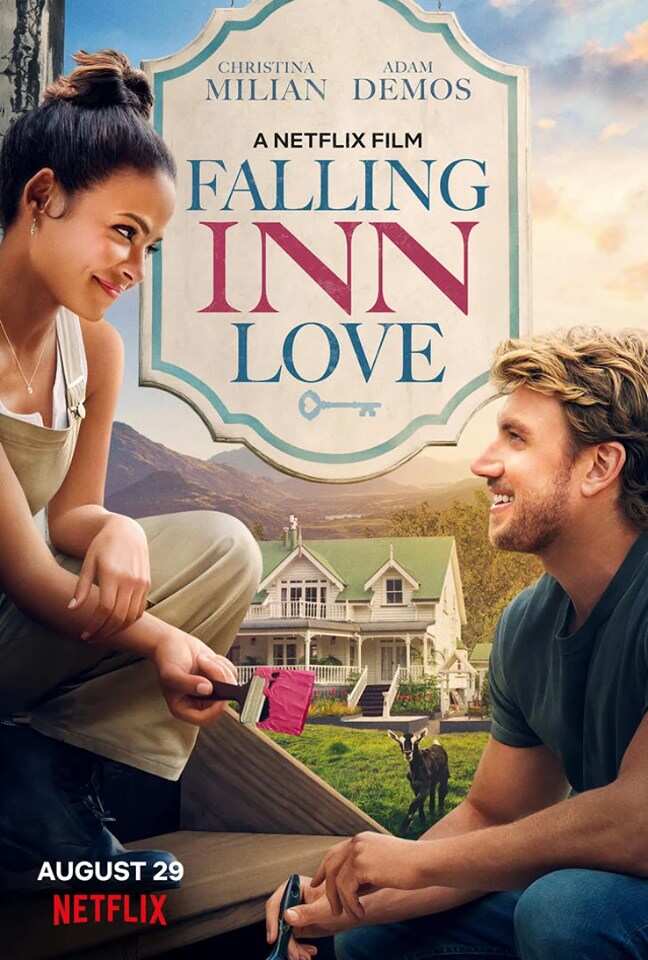 Have you been asking yourself, "What movie should I watch on Netflix August 2019?" The above list of the best films available on the network in August should help you out. The combination of old and new releases should make for exciting viewing. Which movie fascinated you most among the channel's August releases?
READ ALSO: 10 best Netflix movies to watch in 2019
Source: Legit.ng