Maria Bello bio: age, partner, net worth
Maria Bello is a celebrated television and film actress from the United States of America. She gained fame after debuting on big screen movies such as Coyote Ugly and Permanent Midnight. The Hollywood celebrity garnered many fans after starring several well-known films. Acting is the most exciting part of her life.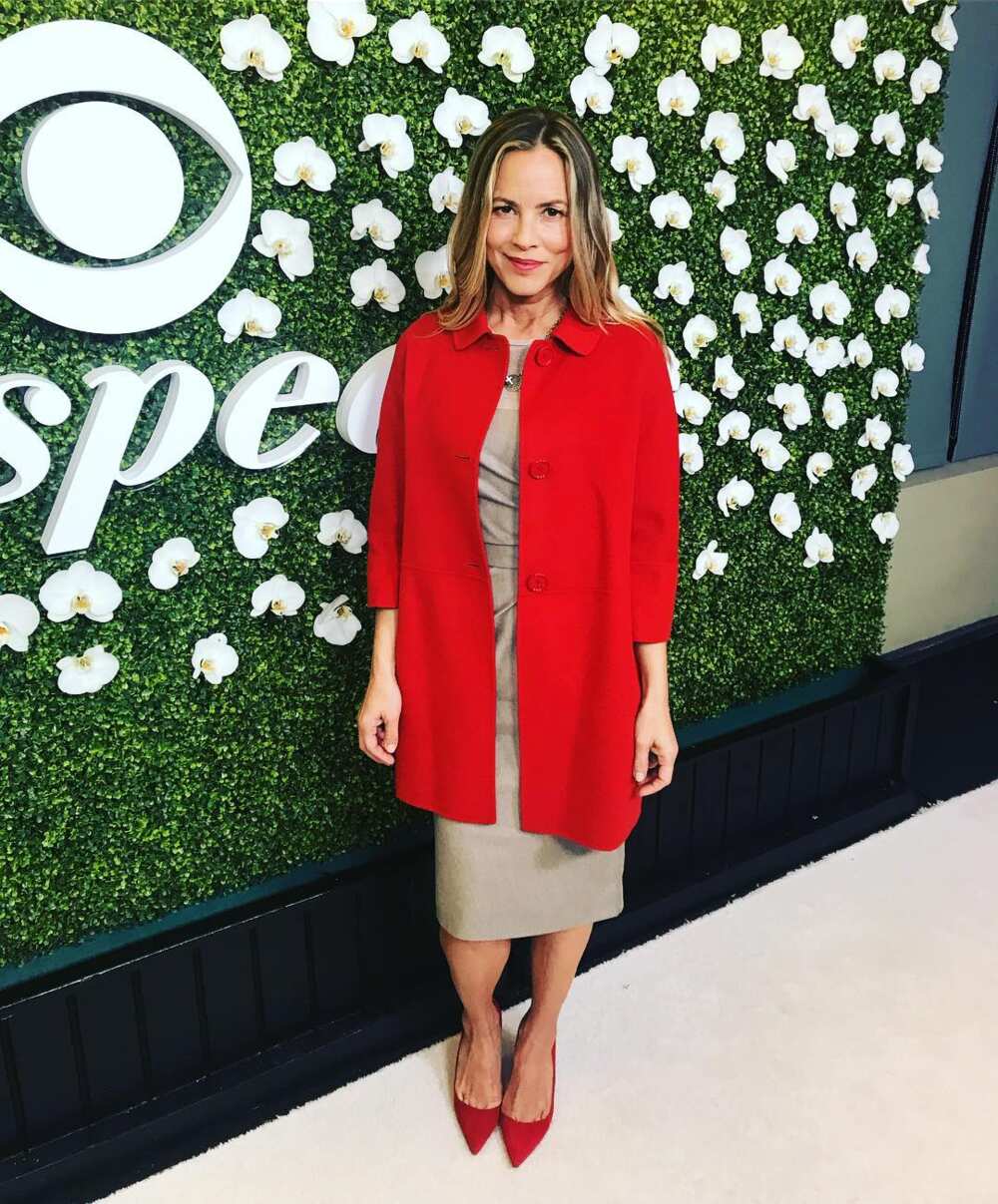 In 1995, Maria made her television debut in Misery Loves Company, Fox's TV Series, and Mr. & Mrs. Smith, a CBS television series. The celebrity is also famous for her NCIS Show character as Jack Sloane in 2017. However, the actress was not so confident with her acting career until her first acting tutor confirmed it. With much encouragement from family and friends, she progressed nurturing her talent in the film industry.
Profile summary
Birth name: Maria Elena Bello
Celebrated name: Maria Bello
Date of birth: April 18, 1967
Maria Bello age: 52 years
Height: 5' 5"
Eye color: Blue
Weight: 55 Kgs
Hair color: Blonde
Zodiac sign: Aries
Nationality: American
Religion: Christian
State: Pennsylvania
Instagram: officialmariabello
Twitter: @maria_bello
Early life
Bello was born to her father, Joe Bello, and her mother, Kathy Bello, in Norristown, Pennsylvania, USA. Her father was a professional contractor while the mother was a school tutor and a nurse attendant. She was raised alongside her three siblings. Her brothers are Joseph Bello and Christopher Bello.
Lisa Bello is Maria's sister, who is an activist and a soul singer. Maria's ethnicity is of Polish and Italian descent. She was brought up in Norristown in a Roman Catholic Church. At the age of 20, Maria was detected to be suffering from a bipolar disorder. The celebrity underwent several operations and luckily recovered years later.
Education
Maria attended Archbishop John Carroll High School in Radnor, Pennsylvania. After graduating, she enrolled for a Bachelor in Political Science at Villanova University in the United States of America. She had the desire to pursue law, but during her second year in the university, she attended drama classes for fun. The celebrity graduated with the highest honors. Due to her passion for acting, she got involved in the New York film production theaters.
What about Maria Bello NCIS Show?
The celebrity joined NCIS Show in July 2017. After joining the popular show, the CBS Executive Producer, Chas was quoted saying:
"She had that ability to hit the ground running. And I credit the creative producers and the writers for finding a way to make her mysterious. When she first came in, we didn't know what the background was, but there was something mysterious about her, which we saw in the very opening of the show. And slowly but surely through the season, we've been peeling the layers, and she's just amazing in terms of what she's done."
The compliment greatly motivated her to work hard because she could feel the warm welcome from the entire CBS fraternity.
Maria Bello movies and TV shows
The actress is celebrated for her active engagement in the film and entertainment industry. She is also recognized as a famous television personality after appearing on several shows.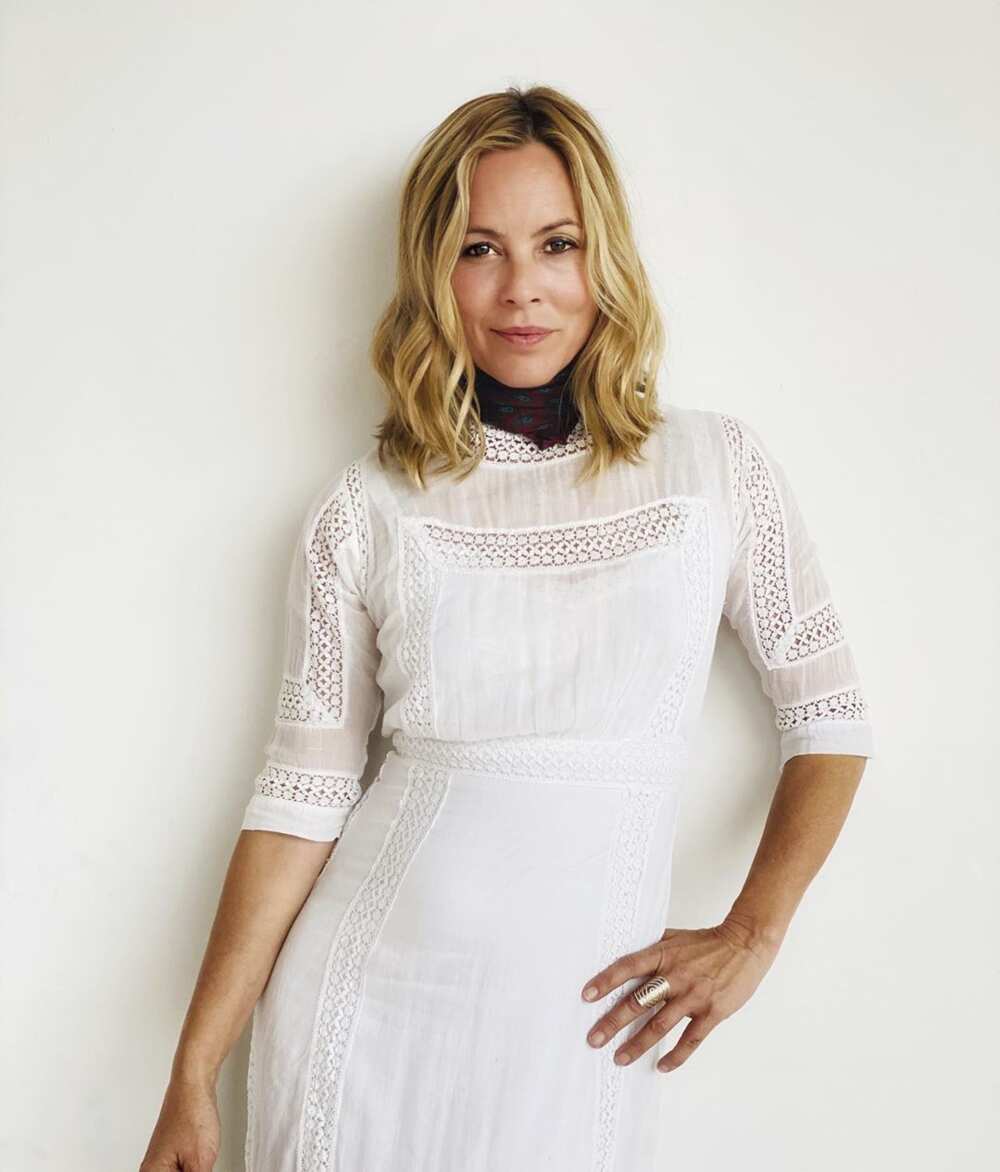 Maria Bello movies
Here is a list of the films that the celebrity has featured in throughout her career life in the film industry:
2017-2020-The Water Man as Jack Sloane
2020-Ephemera as Jack Sloane
2020-Lonely Hearts as Jack Sloane
2020-On Fire as Jack Sloane
2020-Sound Off as Jack Sloane
2020-Flight Plan as Jack Sloane
2018-II Exit as Kim
2018-Giant Little Ones as Carly Winter
2018-Better Start Running as Agent McFadden
2018-Every Day as Lindsey
2018-The Sun Ladies voiced as Xate Shingali
2017-In Search of Fellini as Claire
2016-Goliath as Michelle McBride
2016-Max Steel as Molly McGrath
2016-The Late Bloomer as Brenda Newmans
2016-The Journey Is the Destination as Kathy
2016-Wait Till Helen Comes as Jean
2016-IILights Out as Sophie
2016-The Confirmation as Bonnie
2016-The 5th Wave as Sergeant Reznik
2015-Bravetown as Martha
2015-Demonic as Dr. Elizabeth Klein
2015-McFarland as Cheryl White
2014-Big Driver as Tess Thorne
2013-Third Person as Theresa
2013-Prisoners as Grace Dover
2013-Grown Ups 2 as Sally Lamonsoff
2011-Carjacked as Lorraine Burton
2011-Abduction as Mara
2010-Law & Order: Special Victims Unit as Vivian Arliss
2010-Beautiful Boy as Kate
2010-Grown Ups as Sally Lamonsoff
2010-The Company Men as Sally
2009-The Private Lives of Pippa Lee as Suky Sarkissian
2008-The Mummy: Tomb of the Dragon Emperor as Evelyn O'Connell
2008-Downloading Nancy as Nancy Stockwell
2008-The Yellow Handkerchief as May
2007-Towelhead as Gail Monahan
2007-Shattered as Abby Randall
2006-Flicka as Nell McLaughlin
2006-World Trade Center as Donna Mcloughlin
2005-Thank You for Smoking as Polly Bailey
2005-The Dark as Adèlle
2005-A History of Violence as Edie Stall
2005-The Sisters as Marcia Prior Glass
2005-Assault on Precinct 13 as Dr. Alex Sabian
2004-Silver City as Nora Allardyce
2004-Secret Window as Amy Rainey
2003-The Cooler as Natalie Belisario
2002-Mile Rule as Monica
2001-Sam the Man as Anastasia Powell
2000-Coyote Ugly as Lil
1999-Payback as Rosie
1998-Permanent Midnight as Kitty
1996-1997-Mr. & Mrs. Smith as Mrs. Smith
TV shows
The actress has played critical roles on several television shows as listed below:
Nowhere Man in 1995
Goliath in 2016
Law and Order: Special Victims Unit in 1999
Due South in 1994
NCIS: Naval Criminal Investigative Service
ER: in 1994
Mr. and Mrs. Smith in 1996
Payback: Straight Up in 2006
Touch in 2012
Prime Suspect in 2011
The Commish in 1991
Misery Loves Company in 1995
Who is Maria Bello partner?
The actress has been involved in different love stories in her entire life. She was first married to Dan McDermott from 1999 to 2006. Together they got a son, Jackson, who is 18 years as of 2020 before separating. The beauty blonde also dated Bryn Mooser from 2008 to 2010. Their relationship did not last for long.
News concerning her engagement with Clare Munn, her girlfriend, surprised most of her fans. She is also known to have been in a relationship with Elijah Allan-Blitz after separating with Munn in 2016. As of 2020, she is engaged to her love partner, Dominique Crenn.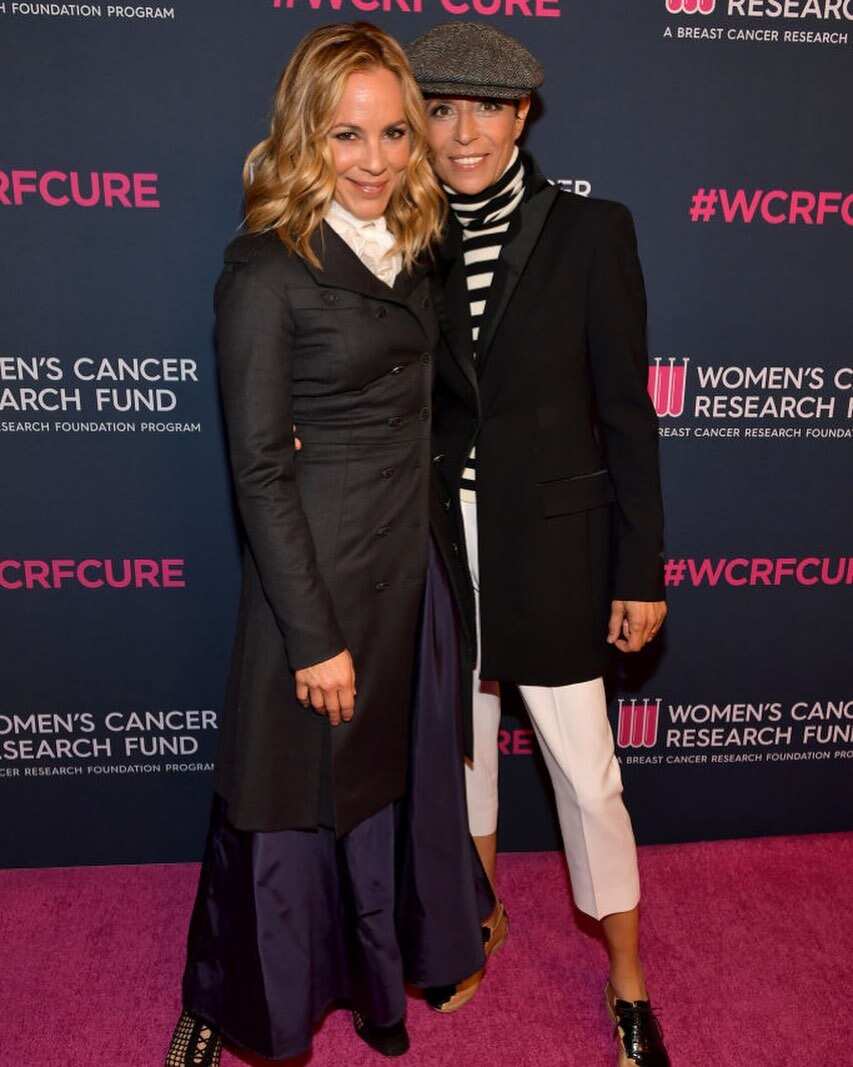 Maria Bello hot latest news
On February 10, 2020, the NCIS star announced that she is engaged to Dominique Crenn. She did this at the Elton John Oscar's Party, which the couple attended. Bello shared photos captured with her current love partner on her Instagram handle. Crenn, who is 55 years old, is a professional chef. The couple is impressed with its new life chapter. While in this relationship, she believes that their marriage will last in comparison to her previous relationships.
What is Maria Bello net worth?
The actress has impressive wealth, which is attributed to her work in the entertainment industry. She earns 125 thousand dollars for every episode of any film that she features in. The actress's gross net worth as of 2020 is estimated to be 8 million dollars. This is a clear indication of how passionate the celebrity is towards her work.
Maria Bello's career life is worth the fruition of her dream as the best horror film actor. She was highly noted after featuring in Mummy: The Tomb of the Dragon Empire, an action movie produced in 2008. The celebrity leads a successful life as her interest in acting continues growing. Although acting is not easy, Maria has proved that out of hard work and passion, every dream is achievable. She is a great inspiration for many upcoming actresses in the film and entertainment industry.
Source: Legit