Tommy Mottola bio: age, net worth, relationships, children
Tommy Mottola is a music executive, producer, and author. He is known for co-owning Casablanca Records with the Universal Music Group. The American celebrity also served as the Chairman and CEO of Sony Music Entertainment for close to 15 years. He is currently the Chairman of Mottola Media Group.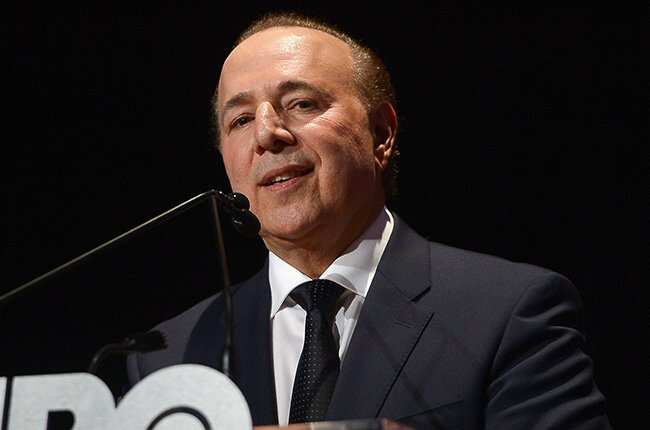 What nationality is Tommy Mottola? Find out details about the legendary music executive, including his early life, career achievements, and family.
Profile summary
Full nаmе: Тhоmаѕ Dаnіеl Моttоlа
Віrthdаtе: 14 Јulу 1949
Віrthplасе: Тhе Вrоnх, Nеw Yоrk, Unіtеd Ѕtаtеѕ
Sun sign: Cancer
Nаtіоnаlіtу: Аmеrісаn
Неіght: 1.73m
Wеіght: 87 kgs
Profession: Music executive, producer, author
Early life
How old is Tommy Mottola? He was born on July 14, 1949, in The Bronx, New York, as Thomas Daniel Mottola Jr.
Tommy Mottola age is 70. His parents are Thomas Mottola Sr. and Peggy Bonetti. The family moved to New Rochelle while Tommy was still a child.
Education
The American music producer graduated from Iona Grammar School in 1962 and Iona Prep in 1966.
He dropped out of Hofstra University in Hempstead, New York, and started pursuing his music career as a guitarist and singer.
Career
Tommy began his music career as a singer for the R&B band, The Exotics, before joining Epic Records. He also signed a deal with Daryl Hall and John Oates as their manager and helped the duo land a record deal and several high-profile endorsements.
Tommy also managed CBS Records and was later appointed as President and CEO of Sony Corporation. He served in the position until 2013 when he left to start his entertainment firm, Mottola Media Group.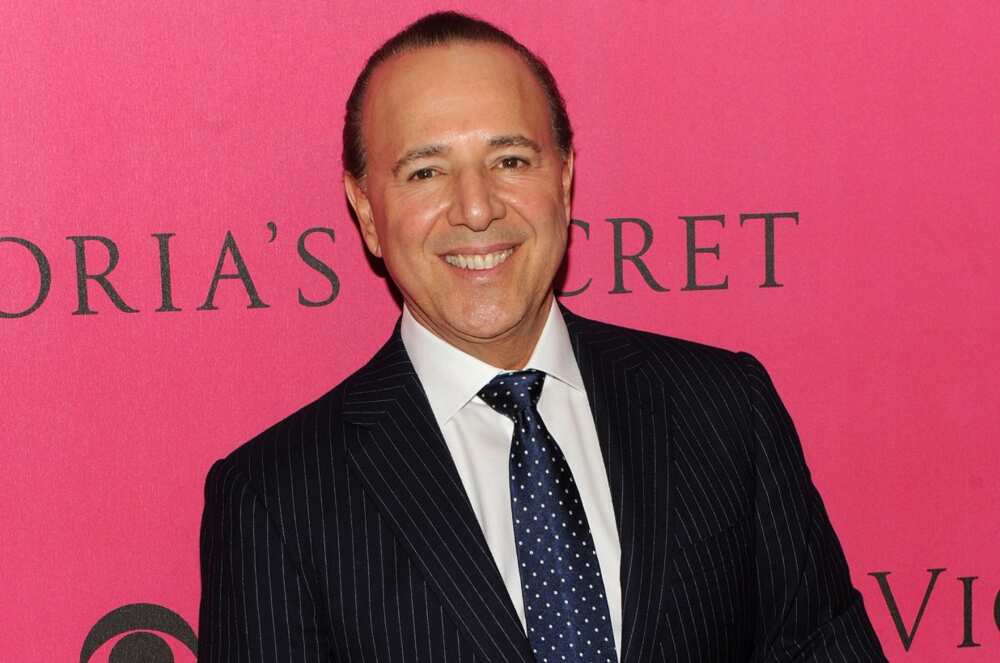 During his time at Sony Music, he established the careers of many top musicians in the world. They include Shakira, Dixie Chicks, Gloria Estefan, Celine Dion, Anastacia, Destiny's Child, his ex-wife Mariah Carey, among many more.
The legendary music executive is also known for іntrоduсіng dіgіtаllу соmрrеѕѕеd dіѕсѕ оf thе uѕuаl rесоrdіngѕ mаdе bу Віllу Јоеl, Вruсе Ѕрrіngѕtееn, Аndу Wіllіаmѕ, аnd Ваrbrа Ѕtrеіѕаnd, among others.
He is also the lead producer of the musical adaptation of Chazz Palminteri's A Bronx Tale, directed by Robert De Niro. Some of his production credits include:
The Latin Explosion: A New America (2015)
A Model Life (2007)
The Shop (2006)
Born to Diva (2003)
The Big Bam Boom (1985)
Daryl Hall & John Oates: Rock 'N Soul International (1984)
Author
In Јаnuаrу 2013, he rеlеаѕеd а bооk titled 'Hitmaker: The Man and His Music,' со-wrіttеn by Саl Fuѕѕmаn. In the book, the 70-year-old recounts both his ѕuссеѕѕ ѕtоrіеѕ and failures in the music industry.
He reveals sensational aspects of his life, such as being married to and developing the career of Mariah Carey.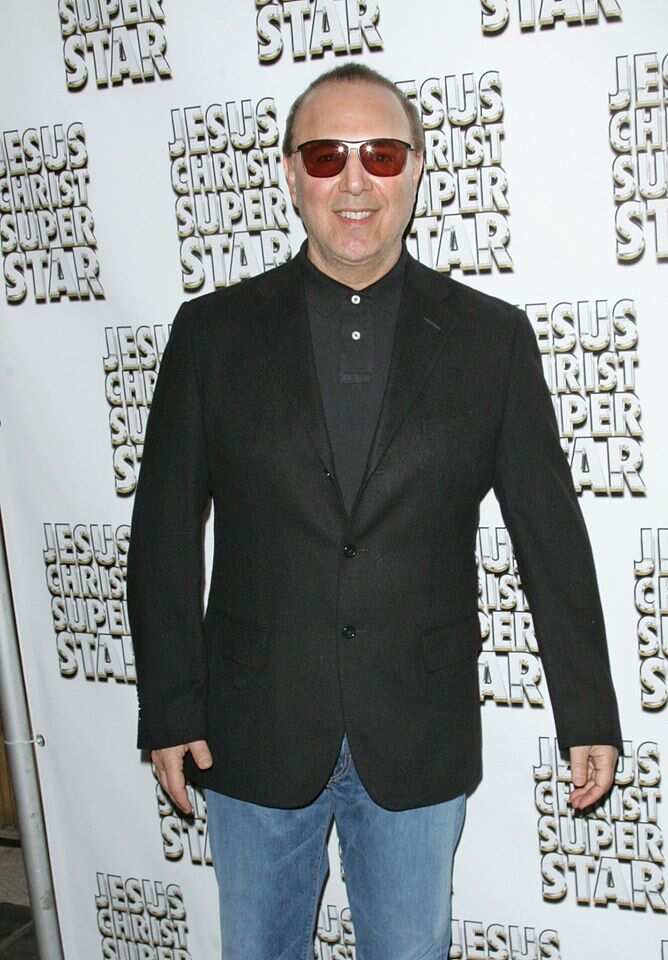 Awards & achievements
Tommy received a nomination in the Cable-ace awards for Carly in Concert: Coming Around Again. In October 2002, he received a NIAF Special Achievement Award in the Music Industry at the 27th Anniversary Awards Gala held at the Hilton Washington Hotel in Washington.
He is one of the few celebrities who have been made an honorary US Marshal by the US Marshals Service.
He was awarded a Star on the Hollywood Walk of Fame for Recording at 6270 Hollywood Boulevard in Hollywood, California on October 10, 2019.
Tommy Mottola wife
Who is Tommy Mottola's wife? The celebrity has been married three times: to Lisa Clark, Mariah Carey, and Thalia. Who are Tommy Mottola children?
Lisa Clark Tommy Mottola relationship
He first married Lisa Clark in 1971 after converting to Judaism. They welcomed two children, Michael and Sarah, before divorcing in 1990. On July 21, 2017, Tommy posted a photo on Instagram to celebrate the birth of his first grandchild, born to his daughter Sarah.
Tommy Mottola and Mariah Carey
How old was Mariah Carey when she met Tommy Mottola? Their relationship began in 1991 when he was head of Sony Music. Mariah was 21 at that time. Tommy played an integral role in developing Carey's career at an early stage.
The two tied the knot in 1993 when Carey was 23 years old. Mariah Carey Tommy Mottola marriage lasted about five years before they separated in 1998. Carey later revealed that she had no freedom in their marriage and felt like she was a prisoner while in the marriage.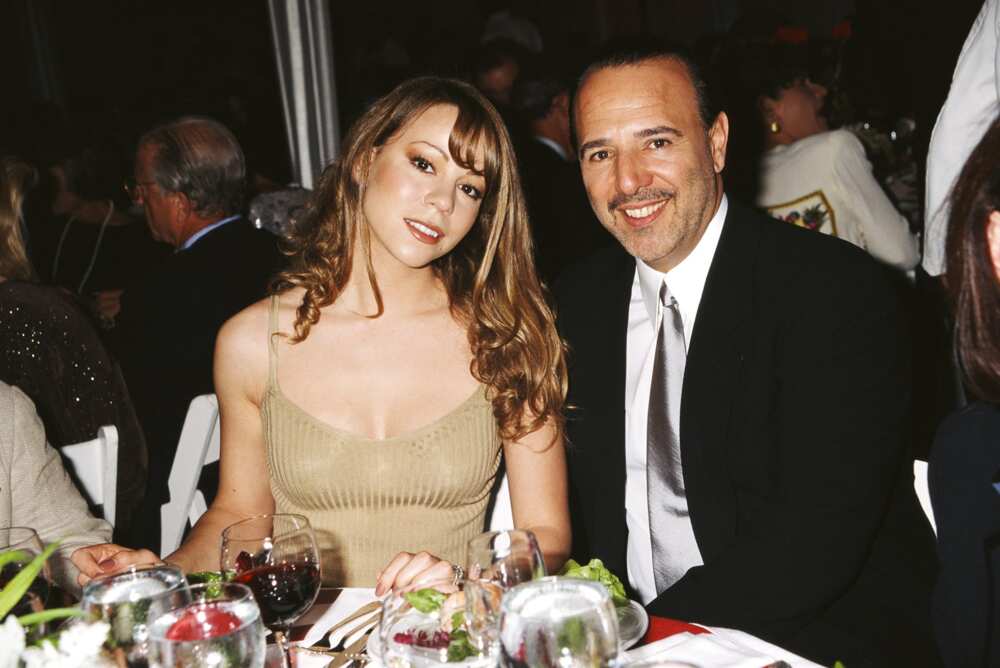 After parting ways with Tommy Mottola Mariah Carey reportedly dated singer Luis Miguel from 1999 until 2001. She married actor/singer Nick Cannon in 2008 and gave birth to their twins Moroccan and Monroe. The couple divorced in 2016.
Carey also reportedly dated Christian Monzon (2005 - 2006), Mark Sudack (2003 - 2005), Eric Benét (2000 - 2003), Marcus Schenkenberg (1998 - 1999), and Derek Jeter (1997 - 1998).
Tommy Mottola and Thalia
On December 2, 2000, Mariah Carey ex husband, Tommy, married Mexican star and artist, Thalia, in a colorful ceremony held in New York City's St. Patrick's Cathedral.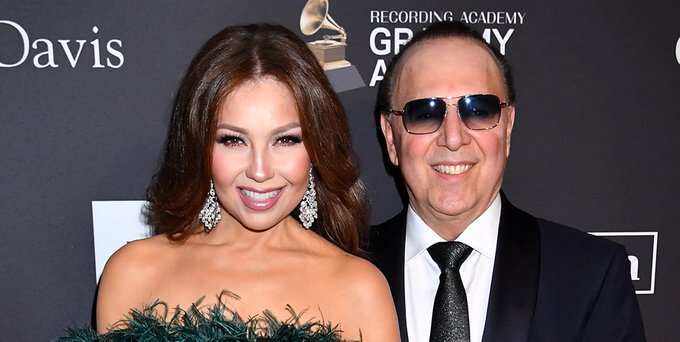 The lovely couple has two children; their firstborn daughter Sabrina Sakaë Mottola who was born in October 2007, and their son Matthew Alejandro Mottola, born in June 2011.
Tommy Mottola net worth
How much is Tony Mottola net worth? As a music executive, the 70-year-old has made quite a lot in his career. He has a net worth of $540 million.
His wife, Thalia net worth, is estimated at $50 million. She was born as Ariadna Thalía Sodi Miranda on August 26, 1971, in Mexico City, Mexico.
Social media
Tommy is active in social media platforms. He has over 660,000 followers on Instagram, while on Twitter, he has more than 5,500 followers.
Tommy Mottola is one of the most successful and influential celebrities in the music industry following his contributions towards discovering and nurturing young musicians.
Source: Legit