Richard Buckley bio: age, husband, net worth
Richard Buckley is an American journalist, stage performer, and former editor. Richard Buckley young started his journalism career back in 1979. He gradually rose to stardom and has held top positions such as Editor-in-Chief of Vogue Hommes. He has proven himself to be a handsome private celebrity. Despite being a popular journalist, there is a dearth of information about his birthplace and birthday.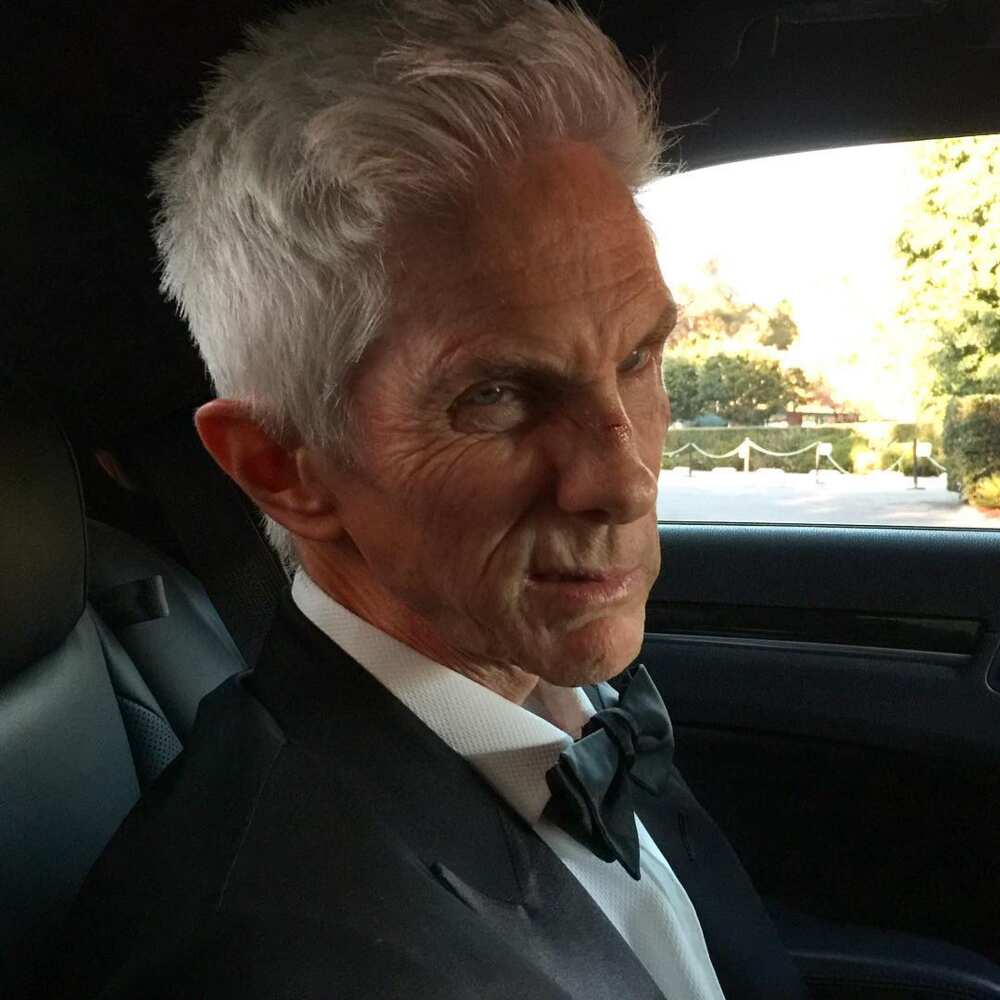 The young Richard Buckley private lifestyle has left an air of mystery within his career endeavor. However, he is well recognized as a fashion journalist. The famous celebrity also wears the hat of an author. He has written several books that can be found on Google Books. He has worked with various top fashion media houses such as Vanity Fair, Mirabella, New York Magazine, and Italian Vogue, among many others.
Profile summary
Birth name: Richard Buckley
Birthplace: The United States of America
Richard Buckley age: 72 years
Ethnicity: White
Height: 6 feet 1 inch
Weight: 52 Kg
Career: Journalist
Who is Richard Buckley?
He is a writer, journalist, and the LGBT community supporter. In 2009, he featured in A Single Man film. He became well noted after this movie.
How old is Richard Buckley?
The journalist and former editor was born in 1948 to his English parents in the United States of America. As of 2020, he is 72 years old. The information about Richard's parents, early life, and siblings is still his secret.
Richard Buckley marriage
Tom Ford is the only known loving husband to Richard. Their long-term love started back in the 1980s. Tom, a well-known American fashion designer, and Richard, a fashion journalist, first crossed paths at a fashion show organized by a mutual friend in 1986. At that time, Richard was 38 years, while Tom was 25 years old. After 28 years of being in a relationship and living together for over 17 years, they wedded in April 2014.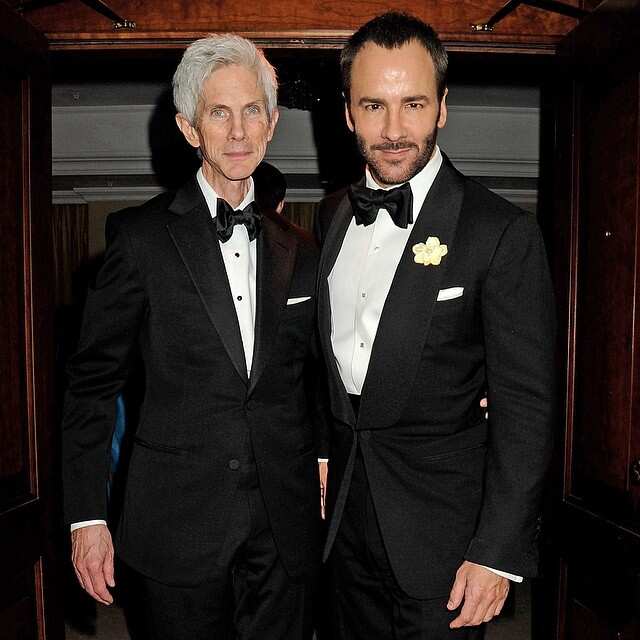 Buckley, was working as a fashion magazine editor, while his love partner was working for Cathy Hardwick. This was before tying their nuptial knots. Ford revealed that their story is a unique case of love at first sight. It is believed that Ford was attracted by Richard's mesmerizing and piercing blue eyes. Currently, Ford owns a brand TOM FORD. He deals in accessories such as perfumes, lipsticks, shoes, sunglasses, and glasses and others.
Who are Richard Buckley's kids?
In September 2012, Tom Ford and Richard Buckley gave birth to a son through a gestational surrogate. They named him Alexander John Buckley Ford. Alexander is now seven years old. The couple helps each other balance their parental roles in bringing up their son. The family leads a happy life together in Los Angeles and London.
Richard Buckley sickness
In 1989, Richard was diagnosed with cancer three years after they met. He was told that the illness was likely to be serious. His close friends and relatives were distressed after hearing the heartbreaking news. However, Richard Buckley cancer was well treated, and after a decade, he fully recovered.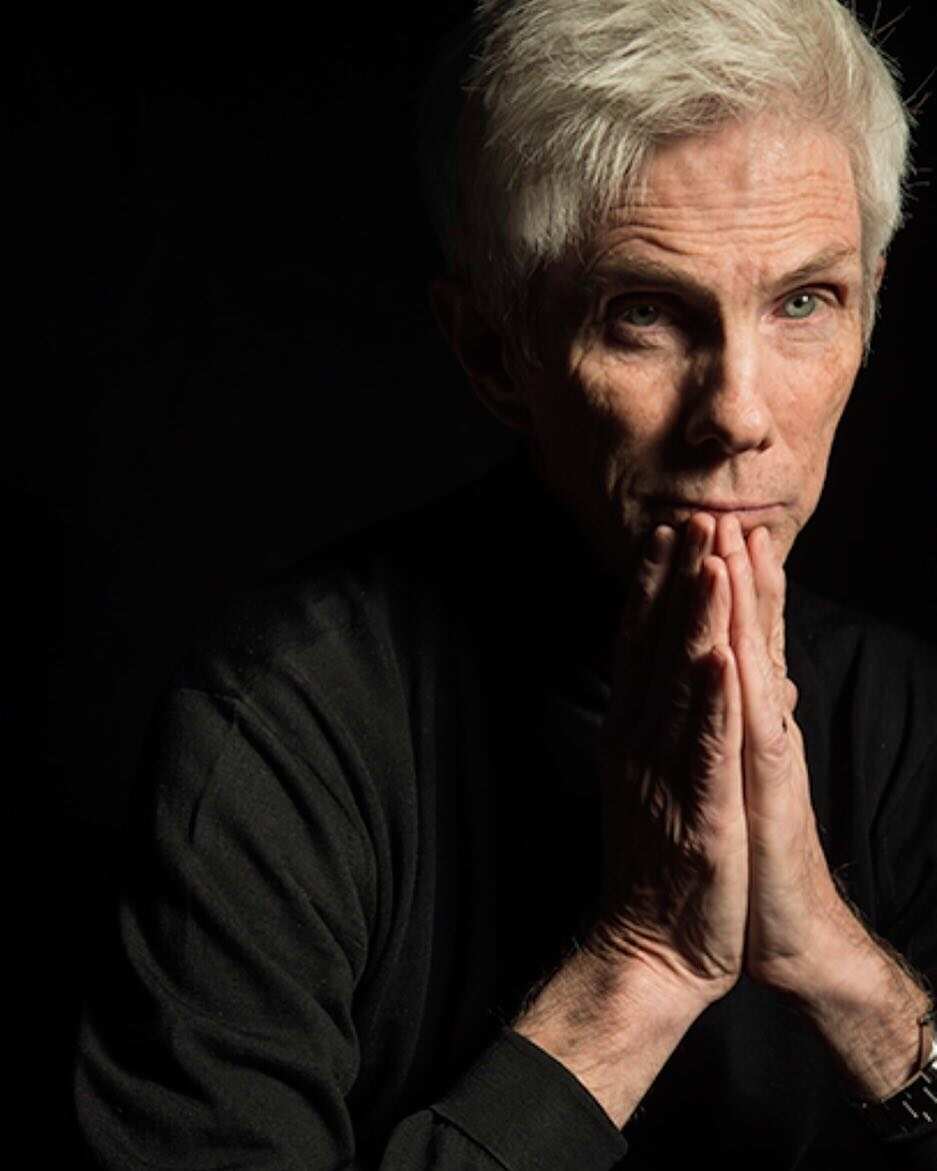 Social media presence
Unlike his husband, Tom, Buckley has a private lifestyle. He is inactive on social media. The celebrity journalist likes to shy away from the limelight. He is conspicuously absent on leading social media platforms such as Facebook, Twitter, and Instagram.
Richard Buckley net worth
Despite that, there is a lot of mystery about the celebrity spouse career endeavor, he has amassed a lot of wealth over the years. The journalist has not disclosed his exact salary yet, but recently he has enjoyed a net worth of about $20 million. However, his wealth is insignificant comparing to that of his lovely husband. Tom Ford's wealth is about 300 million dollars.
Richard Buckley's success is an inspiration to many young upcoming journalists and media personalities. Despite all the challenges faced, he has numerous achievements that he is proud of. He is to be emulated for his remarkable success in and out of the United States of America.
Source: Legit.ng