Angela Simmons bio: age, siblings, fiance, net worth
Angela Simmons is an American actress best known for the family reality show, Run's House. She features in this show alongside her family members. She likes posting photos of herself and her son Sutton, on her Instagram page, gathering a huge following in the process.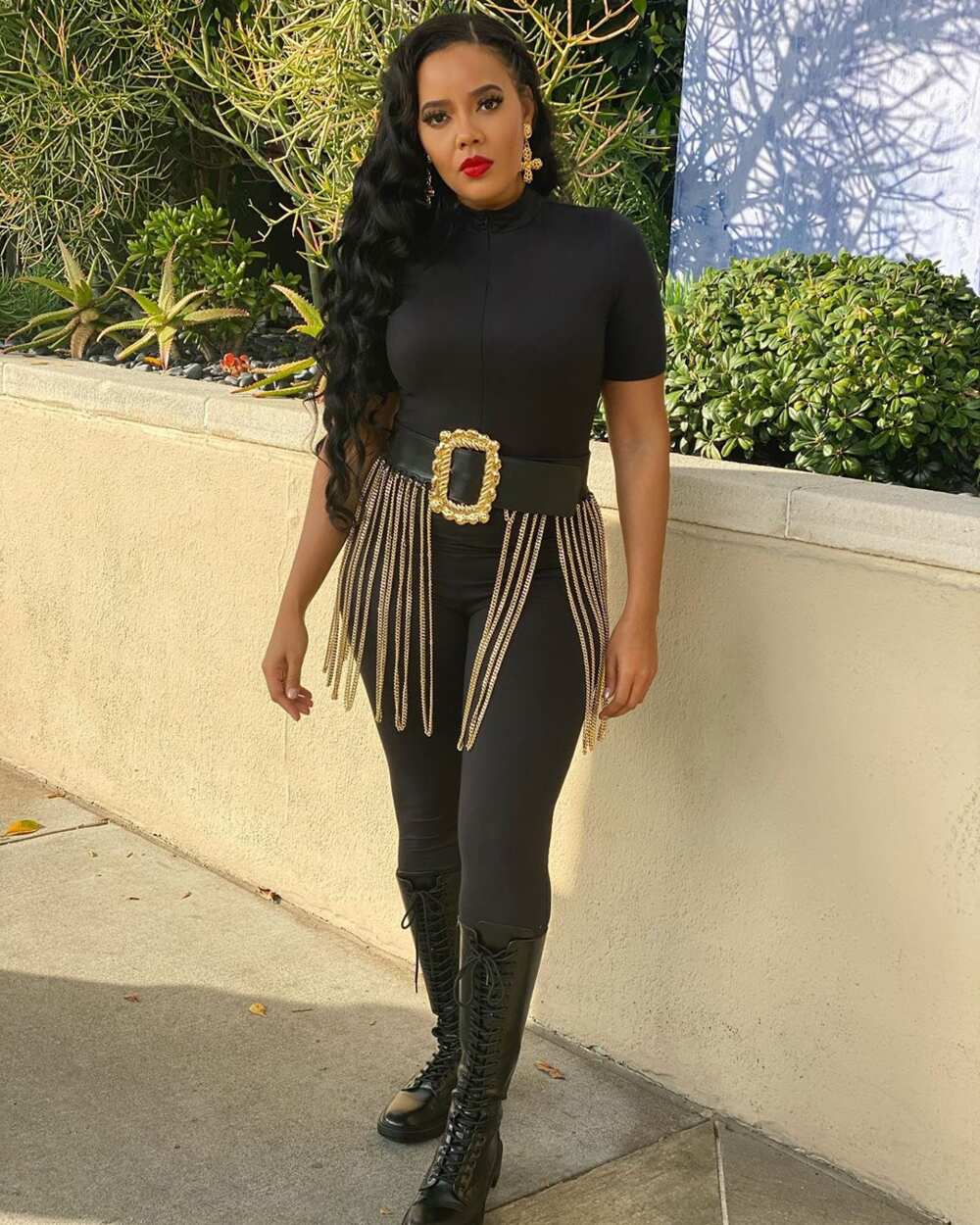 What is most notable about her is that her father is a hip hop music pioneer and founder. He was a rapper before he retired. Despite her father's fame, she has carved her own niche. How old is Angela Simmons? What does Angela Simmons do for a living? Who is she dating? We explore her personal and career life in detail.
Profile summary
Full name: Angela Renee Simmons
Date of birth: September 18th, 1987
Place of birth: Queens, New York, United States
Angela Simmons age: 32 years
Nationality: American
Ethnicity: Black American
Occupation: Actress, entrepreneur, shoe designer
Marital status: Single
Children: Sutton Joseph Tennyson
Height: 1.7m
Zodiac sign: Virgo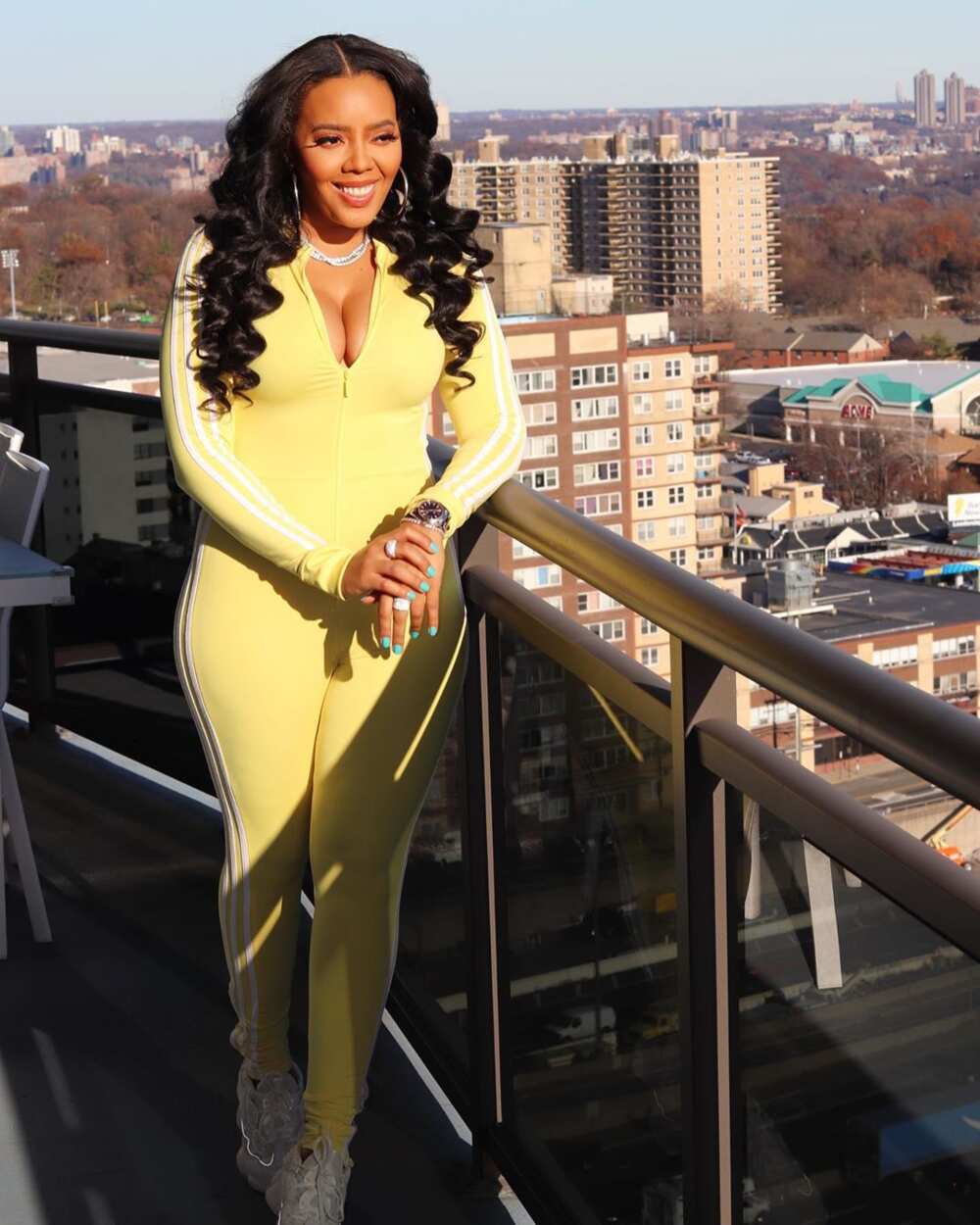 Background
The reality TV star was born in 1987 in Queens, New York. Her parents are Joseph Ward Simmons and Valerie Vaughn. Angela Simmons mom went separate ways with her father in 1992. They were married for nine years. In 1994, the father got married to Justine.
Angela Simmons siblings are Vanessa and Joseph Junior. Her half-siblings are Daniel, Russell II, and Miley. She had a third half-sibling, Victoria, who was born prematurely and passed on immediately after. After this devastating loss, the family adopted baby Miley.
The lass attended the Fashion Institute of Technology in New York for a year before dropping out to follow her dream to make it big in the business sector. Her dream has since turned to reality.
Career
Angela is a multi-talented star who is an actress, shoe designer, and businesswoman. She pours her heart into all that she does. The star has had a successful run, especially in business.
Angela and Venessa Simmons own a shoe line called Pastry Footwear, which is under Run Athletics. Angela Simmons sister, Venessa recently rejoined the company as creative director. Angela also launched a successful business, a clothing line called Foofi and Bella, co-owned with Sanya Richards.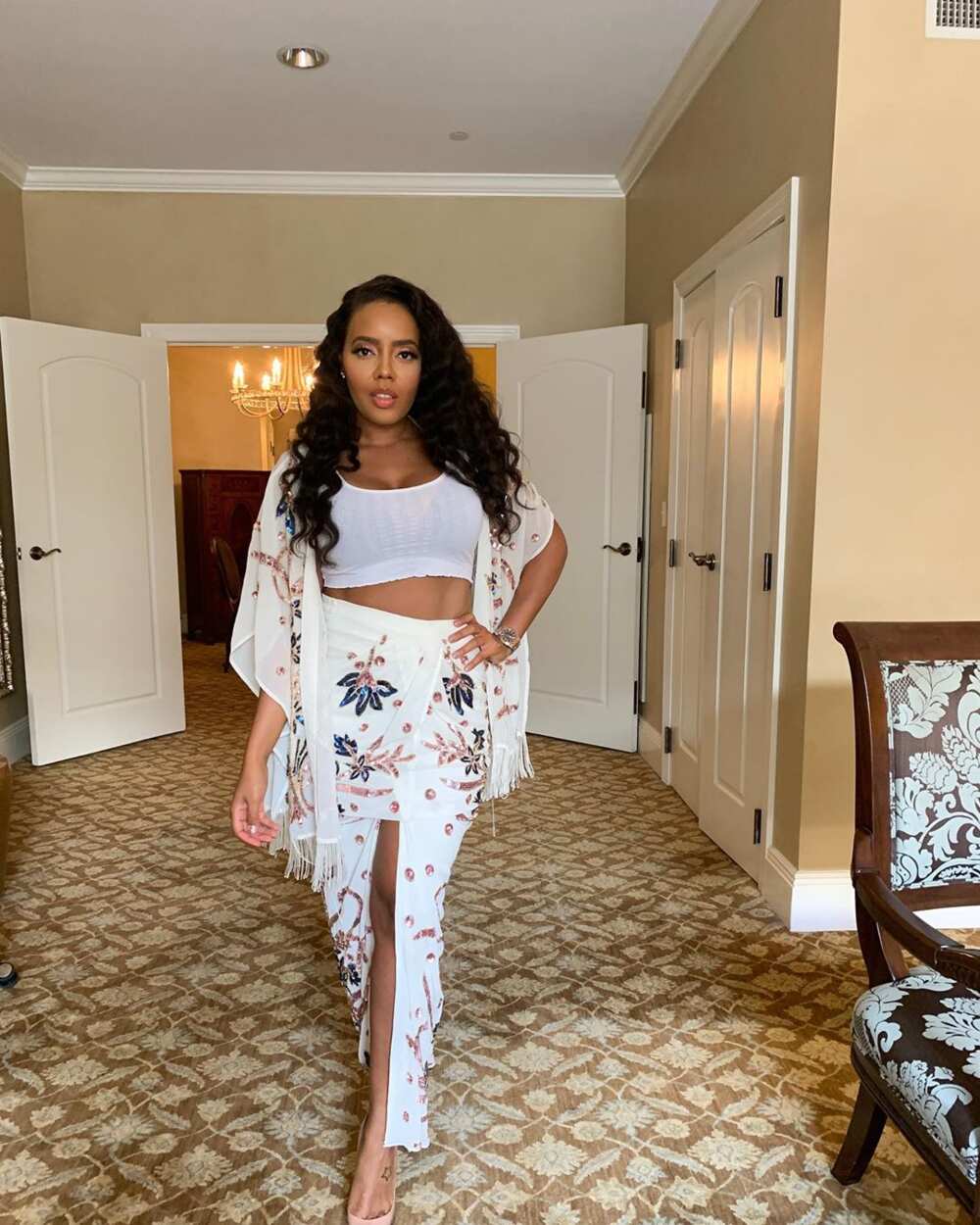 This young entrepreneur has also acted in a number of films. The films she has featured in include:
2005 to 2009 - Acted in Run's House. This was a family show that centered on love and growth. The show had a total of 59 episodes.
2009 - Acted in Daddy's Girls, a series that follows the lives of Run's daughters. The sisters seek a name for themselves while still applying the valuables lessons their father taught them.
2015 - Played Tracy in the film Supermodel.
2016 to date - Featured in Growing Up Hip Hop, a WE tv series that focuses on the lives of the children hip-hop legends.
2019 to date - Appeared in Growing Up Hip Hop: New York. This is a spin-off of the series Growing Up Hip Hop.
She has appeared in several magazines, including Teen Vogue, Essence, Life and Style, People, Seventeen, Word Up and Vibe.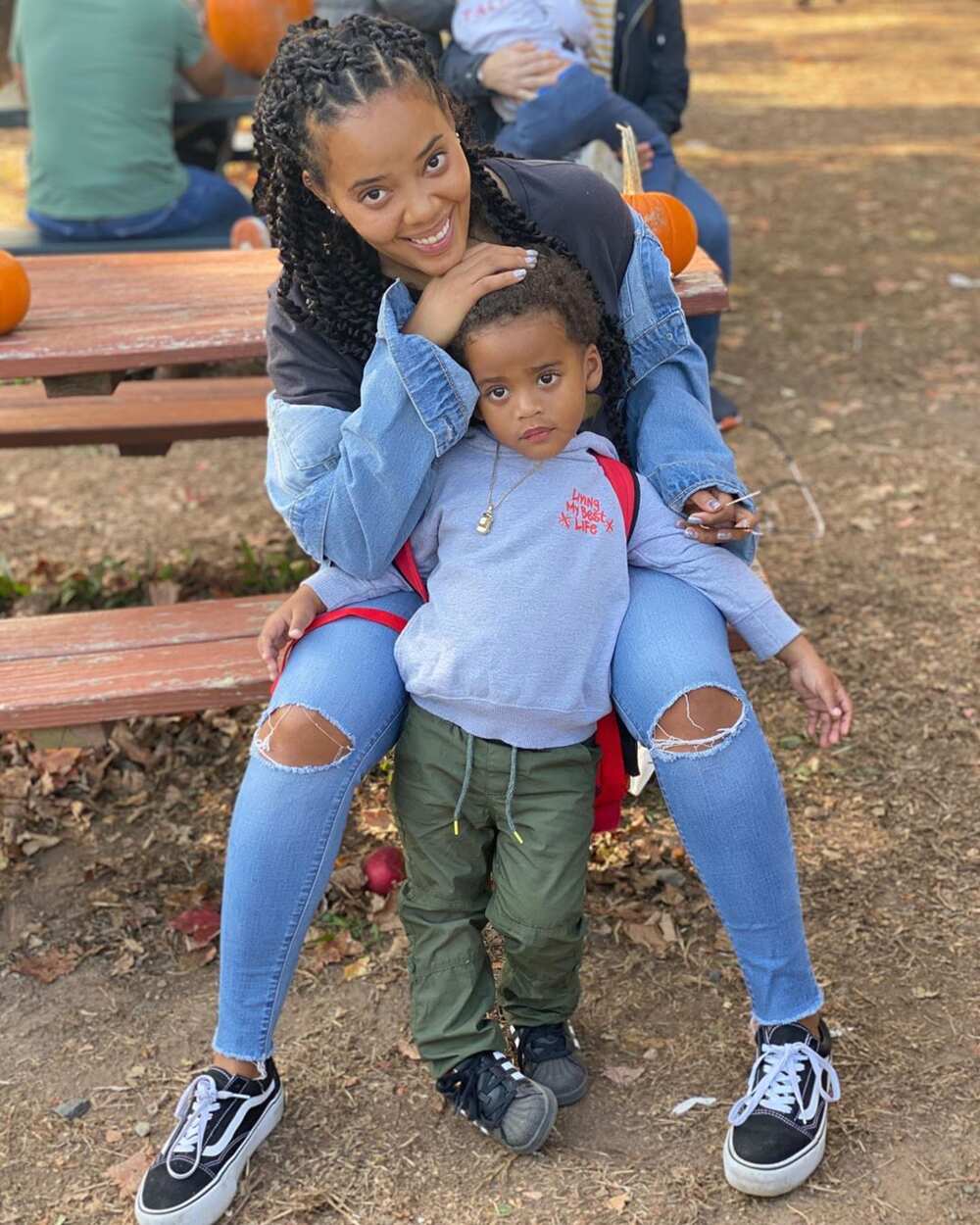 Relationships
People often ask, "Who is Angela Simmons fiance? Is she married?" She has never been married but was once engaged. Her boyfriend at the time, Sutton Tennyson, proposed to her in April 2016.
Tennyson was Angela Simmons fiance, albeit for a short period. At the time of engagement, she was already expectant. She gave birth to their son in September 2016. Unfortunately, they parted ways citing unhappiness on Angela's part.
Angela Simmons baby daddy passed on almost two years after their breakup. On that fateful day in November 2018, he was in his driveway talking to someone. Later, he was found dead in his garage with 13 gunshots.
Upon investigation, Michael Williams was identified as the murderer. They had been arguing about money. Michael was charged with aggravated assault, murder, and illegal possession of a firearm.
Tennyson's murder was devastating to Simmons even though they were not together at the time. Angela Simmons son, Sutton Joseph, was affected. He asked about his father, wondering, "Is he alive?" and Angela had to tell him that his father was no more. At the time of Angela Simmons baby father death, she was dating Romeo Miller, her coworker at WE tv.
There was also a time she was spotted with Charles Johnson, a close friend of Tennyson. Charles was pushing young Sutton in his pram. As usual, a lot of stories started doing rounds and her brother, Joseph Junior, had to step up and clear the air. He elaborated that Charles was indeed Sutton Joseph's godfather and that he was not in a relationship with his sister.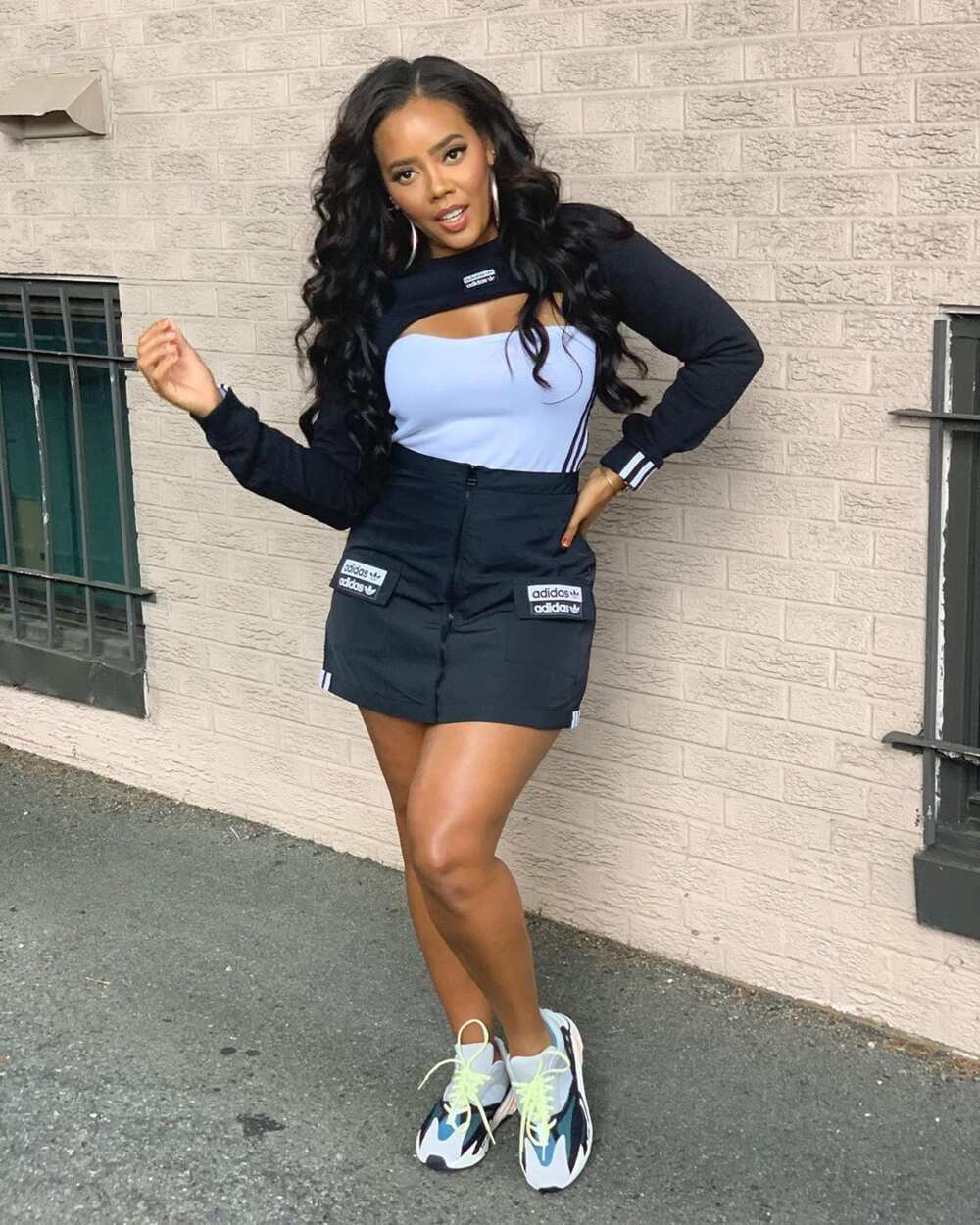 With all the controversy surrounding her relationships, one may wonder, "Who is Angela Simmons engaged to?" Currently, she is not engaged to anyone. She is busy bringing up her son, who is now three years old. The identity of Angela Simmons husband to be remains to be seen.
Angela Simmons net worth
The beauty does not rely on acting alone as her source of income. She draws income by appearing in magazines and being an entrepreneur. All these ventures have set her net worth at $7.5 million.
Angela Simmons is an ambassador for the Children's Miracle Network. She is involved in charitable causes and also advocates for the use of alternatives to animal products. She has seized every opportunity that has come her way. With her enthusiasm and determination, we can be certain that the future holds greater things for her.
Source: Legit.ng