Odion Ighalo bio: transfer, age, stats, wife, net worth
When it comes to football, Odion Ighalo is a household name. The Nigerian striker has played for major football clubs in Europe and Asia, but recently, he surprised many people when he signed a loan deal with Manchester United F.C. Get more details about the football star.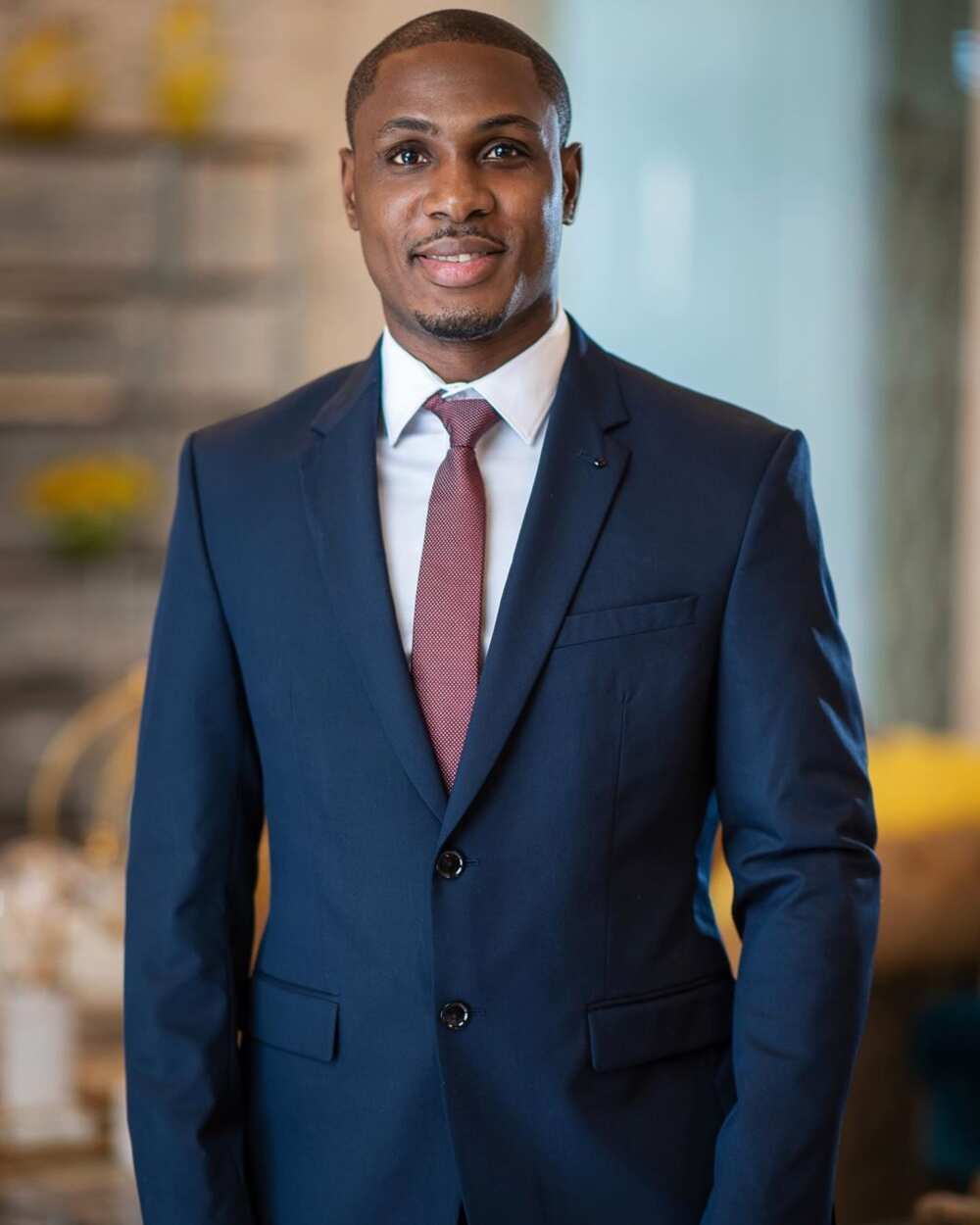 Odion grew up determined to play football even when his father cautioned against it. As a toddler, he never thought of playing for major football clubs, but as it turned out, his talent propelled him to the big stage of football.
Profile summary
Name: Odion Jude Ighalo
Age: 30 years
Odion Ighalo birthday: June 16, 1989
Place of birth: Lagos, Nigeria
Zodiac sign: Gemini
Ethnicity: Black
Odion Ighalo nationality: Nigerian
Religion: Christian
Parents: Paul and Martina Ighalo
Sibling: Daniel
Spouse: Sonia
Children: Two sons and a daughter
Height: 6 feet 2 inches
Weight: 70 Kg
Profession: Footballer
Current shirt number: 25
Position: Striker
Current club: Manchester United F.C (on loan from Shanghai Greenland Shenhua)
How old is Odion Ighalo?
He was born to his parents, Martina and Paul Ighalo, on June 16, 1989, in Lagos, Nigeria. The family had three children, two boys, and one girl. However, Ighalo's sister, Mary Atole, passed on and he was left with his brother, Daniel.
Is Odion Ighalo from Edo State? After his birth in Lagos which is in the southwestern part of Nigeria, his family moved to Edo State in the southern part of Nigeria, where he was raised. Odion Ighalo age is 30 years.
Childhood
Odion hailed from a family which was not financially endowed, and they struggled a lot to make ends meet. His father was jobless while his mother was a small scale trader, mostly hawking items. While in school, Odion was interested in playing football, although that was against his father's wishes.
Despite his father's warning not to play the game, his mother was supportive and encouraged him to continue pursuing his dreams. Even from her little earnings, she could cater to Odion's football needs such as sportswear and fare to play games in different locations.
Eventually, his persistence paid off when his extraordinary talent was spotted by Marcelo Houseman, a FIFA agent of Argentina. He was taken to Norway for trials after which he played for Lyn Football Club in 2007.
Is Odion Ighalo married?
The professional footballer is a devoted Christian and family man. Odion Ighalo wife is called Sonia, and she has been married to him since 2009. The couple has two sons and a daughter. Theirs is a happy family that has been seen occasionally on social media as they enjoy vacations in different parts of the world.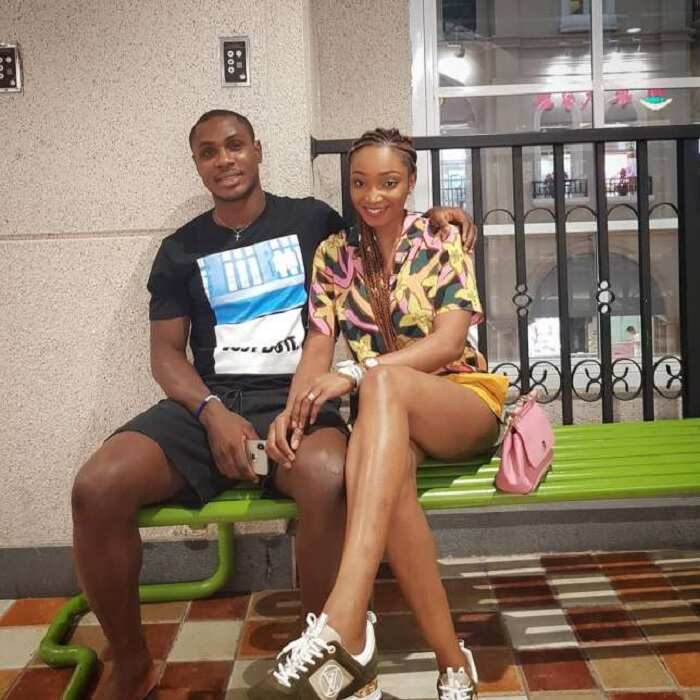 Career
What about the striker's career?
What team is Odion Ighalo on?
Ighalo is a Shanghai Greenland Shenhua football club player, but he is currently with Manchester United football club in a loan deal which will see him play for the English side until June 30, 2020.
How many goals has Ighalo scored this season?
Odion Ighalo stats are impressive and show how he has been an influential striker for the teams he has played for. His goal scoring record puts him among the most valued strikers in the world. He has not only been of help to the football clubs he has played for in his professional career but also to his national side, Nigeria.
In 17 appearances for Shanghai Greenland Shenhua FC for the 2019 season, he scored ten goals. As of now, he is yet to make any appearances for Manchester United FC.
Odion Ighalo transfer history
Odion commenced his football career at an early age when he played for Nigerian clubs Prime FC and Julius Berger FC. He was an exceptional player, and his skills attracted the attention Norwegian football team, Lyn. In 2007, Lyn signed the striker who went on to score 9 goals in 20 appearances.
In July 2008, he caught the attention of the Italian Serie A club, Udinese. Udinese agreed to sign him on a five-year contract deal. Odion spent most of his time at the Italian side on loan to European clubs such as Granada and Watford FC.
In 2009, Udinese FC loaned him to Granada FC. During his stint at the Spanish football club, he scored 17 goals in the first year and then five goals in the second year. He helped Granada earn promotion to the top-flight football league, La Liga.
On July 29, 2014, he joined Watford on a loan deal still under Udinese FC. He scored his first goal for the club on his debut match against Brentford FC. On October 24, 2014, Udinese released Ighalo from his contract and this provided an opportunity for Watford to sign him on a permanent deal on the same day.
Odion's impressive form at Watford FC earned him the Premier League Player of the Month award in December 2015. During that month, he scored five times. His manager at the club, Quique Sanchez Flores, also received the Manager of the Month award.
He got signed to Chinese Super League club Changchun Yatai on January 31, 2017, for a fee of approximately 27.79 million US dollars. He scored a total of 21 goals for the club, placing him as the second-best scorer of the league.
He joined Shanghai Greenland Shenhua on February 14, 2019, after Changchun Yatai FC was relegated. He scored ten goals in 17 appearances for the club during the 2019 season.
In what many people termed as a surprise, he secured a last-minute move to Manchester United FC on January 31, 2020, from Shanghai Greenland Shenhua FC on a loan deal. Odion Ighalo Manchester United loan deal will last up to the end of the season on June 30, 2020.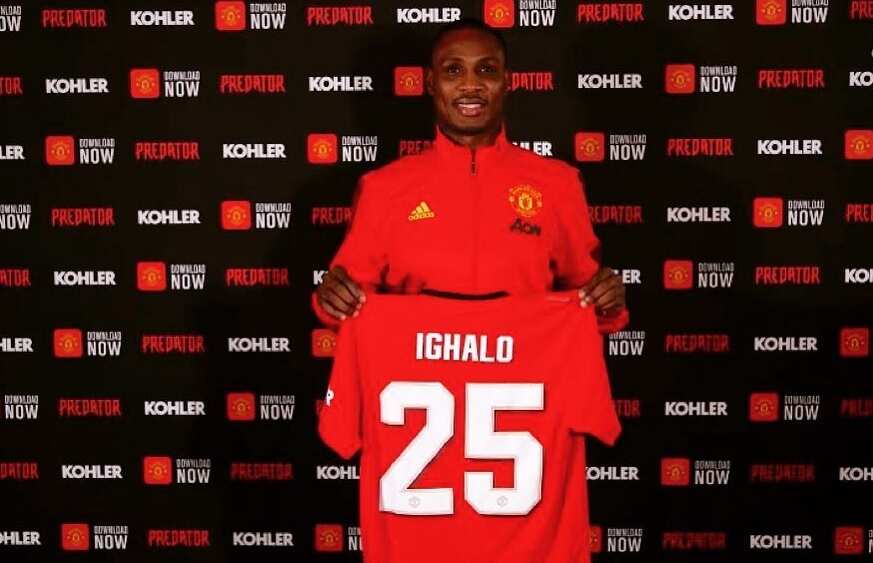 International football career
Odion has made a total of 35 appearances for his national team, Nigeria, between 2015 and 2019. During that duration, he scored 16 goals. His last appearance was in AFCON 2019 during the third-place match against Tunisia when his side won 1-0. He scored the only goal of the game.
After the 2019 Africa Cup of Nation tournament, he announced his retirement from the Nigerian national team. However, there have been speculations about his possible return to the national team after he posted pictures on his Twitter account with the caption, 'Coming back stronger.'
Notable achievements
Chinese FA Cup (2019)
Africa Cup of Nations third place (2019)
Africa Cup of Nation Top Scorer (2019)
Africa Cup of Nation Team of the Tournament (2019)
Premier League Player of the Month (December 2015)
How much is Odion Ighalo Net worth?
As of 2019, the famous striker had an estimated net worth figure of 30 million US dollars. He attributes his source of wealth to his professional football career. Currently, Odion Ighalo salary is about 165,000 US dollars per week after he agreed to take a 50% pay cut to make a move to Manchester United from Chinese club Shanghai Shenhua.
The Nigerian striker owns a palatial house in Lekki, Lagos. The multi-million Odion Ighalo house is no doubt one of his pricey assets. Furthermore, he owns a fleet of luxury brand cars such as a Mercedes Benz G Wagon, Range Rover Sport, among others.
Odion is also a philanthropist as he dedicates part of his earnings to help the less fortunate groups in his home country. He has a foundation in Nigeria called The Ighalo Orphanage Foundation, which is geared towards making a difference in the lives of kids who are experiencing various challenges.
Latest news
Odio joined Old Trafford on 31st January from Chinese Super League side Shanghai Shenhua. At the moment, Ighalo is training away from the first team due to coronavirus fears as he arrived from China. However, he will be available for selection during Man Utd.'s Monday evening match against Chelsea.
Odion Ighalo has maintained a remarkable football career record over the years. He has shown great resilience rising from a humble background to becoming a world-class footballer. His transfer to Manchester United caught many football fanatics by surprise, and all eyes will be on him during his loan spell at the club.
Source: Legit.ng