Hailie Jade Scott-Mathers bio: age, family, boyfriend
For a long time, many people have known Hailie Jade as Eminem's daughter, the one who has been regularly mentioned in his songs. She is gradually growing out of her father's shadow and establishing herself as an Instagram star.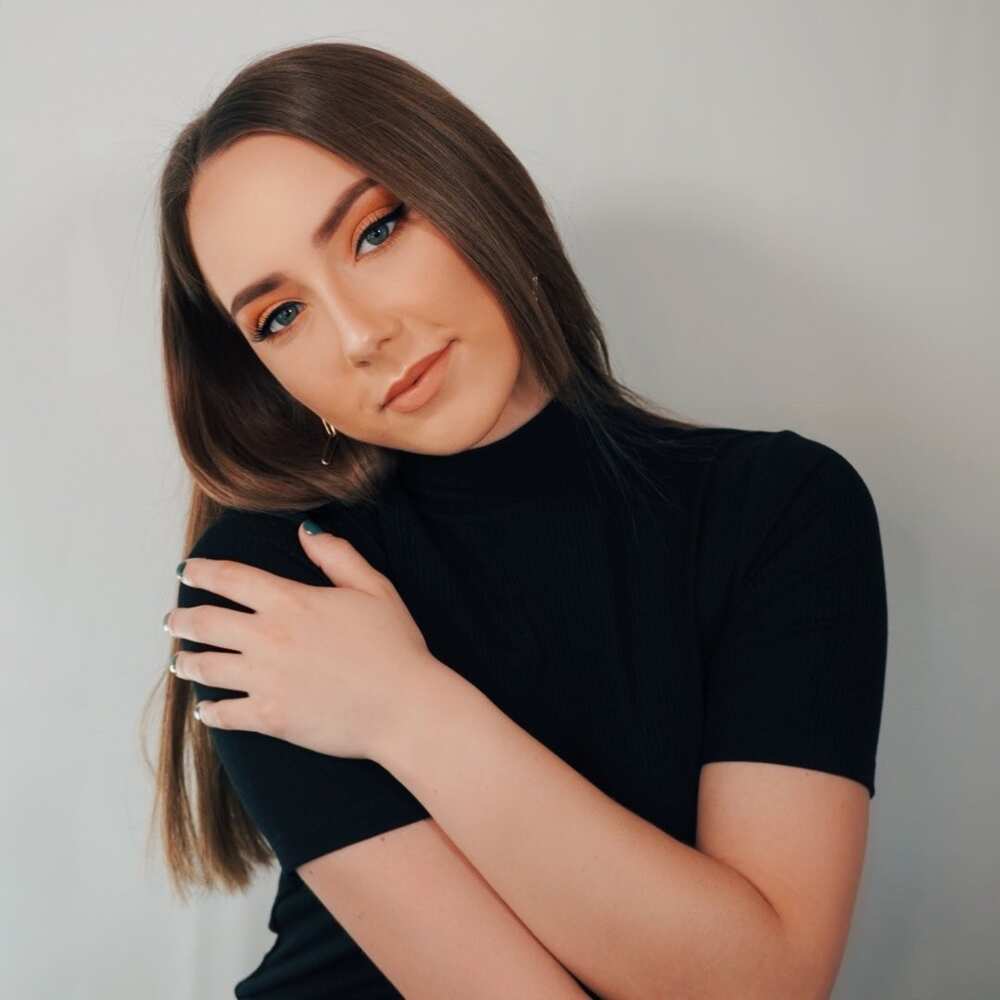 She has excelled in her studies from elementary school to the university. Besides academics, she is active on Instagram, boasting of over a million followers. Jade is a perfect example of beauty and intelligence.
Profile summary
Name: Hailie Jade Scott-Mathers
Hailie Jade age: 24 years
Place of birth: Detroit, Michigan, USA
Hailie Jade date of birth: December 25, 1995
Zodiac sign: Capricorn
Nationality: American
Father: Marshall Mathers
Mother: Kim Scott Mathers
Siblings: Whitney Scott and Alaina Marie
Height: 5 feet 8 inches
Weight: 55 Kg
Eye color: Hazel blue
Hair color: Golden brown
Measurements: 34-26-35
High school: Chippewa Valley High School
University: Michigan State University
How old is Hailie Jade?
Hailie Jade is Marshall Mathers' daughter with Kimberly Anne Scott. She was born on December 25, 1995. Today, Hailie Jade Scott-Mathers age is 24. She grew up in Detroit, Michigan, USA, together with her sisters Alaina Marie Mathers and Whitney Scott Mathers.
Alaina is Eminem's adopted daughter, while Whitney is Kimberly's daughter with Eric Hartter. Hailie Jade grandparents, through Eminem, were Deborah R. Nelson-Mathers and Bruce Marshall Mathers, while Kathleen Sluck and Casimer Sluck were her grandparents through Kim.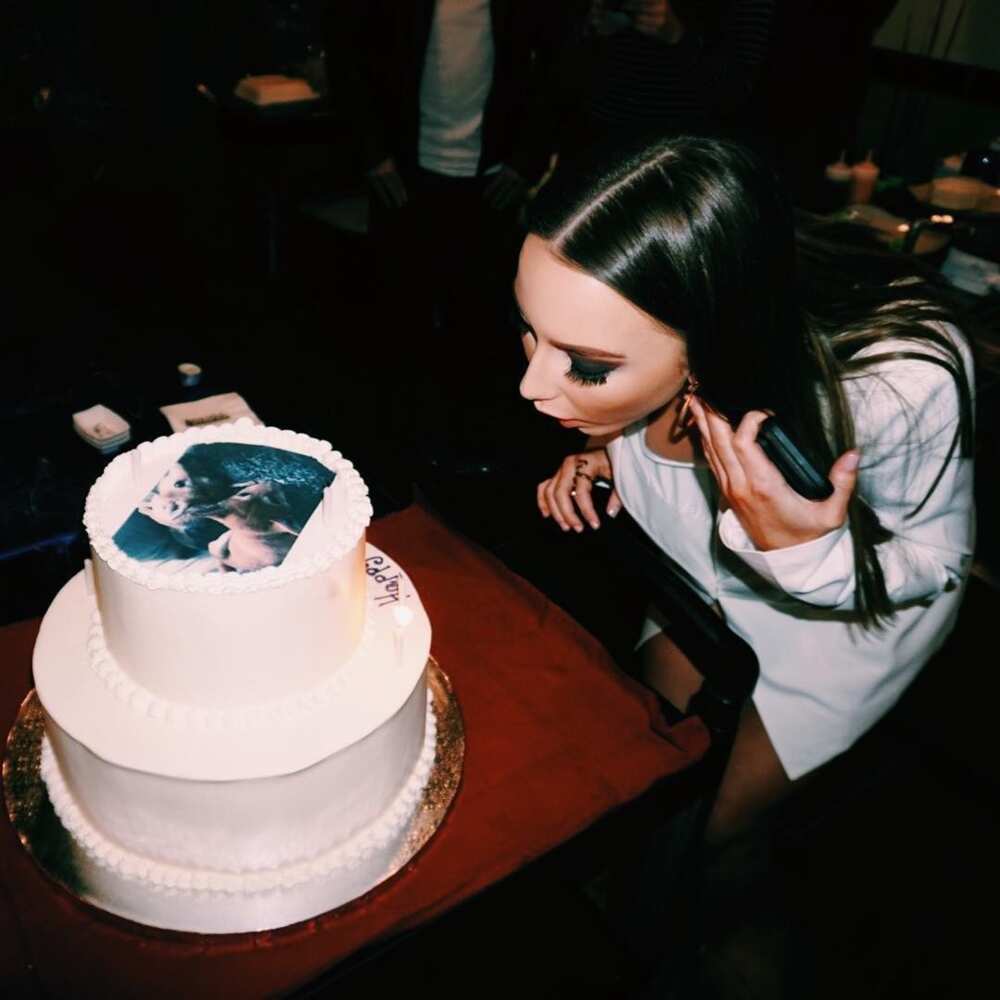 Hailie has not enjoyed a blissful upbringing as you would expect of a child of a celebrity rapper. Her parents had a difficult relationship after her birth, and sometimes, they could not give her the attention she deserved.
One year after Hailie's birth, the couple parted ways. However, they got back together after a few years and tied the knot. The union did not last long as Eminem filed for divorce, accusing Hailie Jade mom of unfaithfulness. Eminem and Kim would then again reunite in 2006, but the relationship would not go past four months as they called it quits again.
As of today, Eminem and Kimberly are divorced, although Hailie Jade Scott maintains close contact with both parents. Eminem once said that even though they have not lived the life they would like Hailie to emulate, as parents, they try to instill good values in their daughter. She attributes her success to her parents, saying that they played a significant role in shaping her life.
Education
Hailie started her education at Cherokee Elementary School. The majority of celebrities' kids go to posh privately owned schools, but this was not Hailie's case, who went to a public school. After her elementary education, she proceeded to join Chippewa Valley High School, where she excelled and graduated in 2014.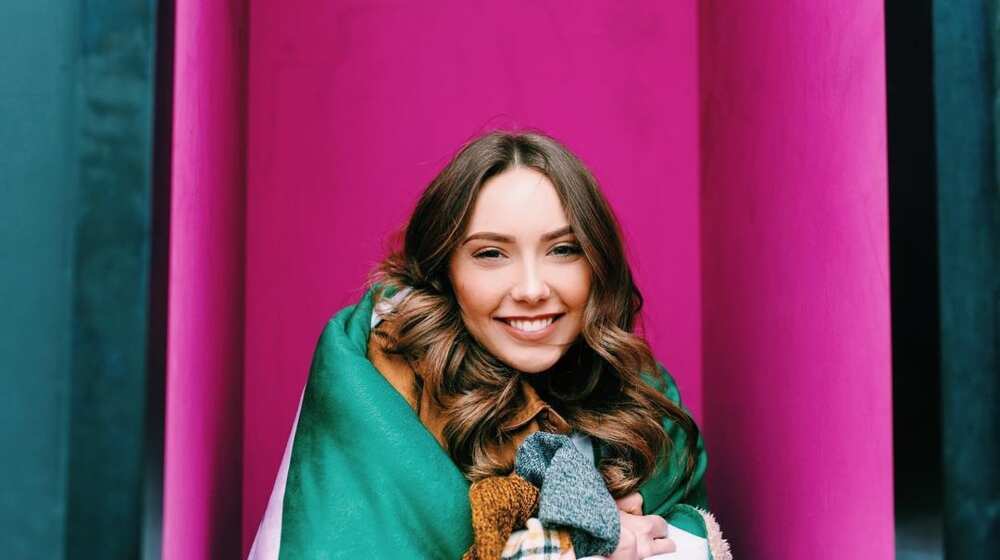 She was enrolled at Michigan State University, where she studied Psychology. Just like in high school, she was outstanding in college as she was featured on the Dean's list as one of the best students. During her education, she has had a handful of achievements. Besides remarkable grades, she was a member of the Student Council as well as the National Honor Society.
In 2014, she was crowned as the Homecoming Queen at an event held at Chippewa Valley's stadium in Clinton Township. She played volleyball and was also a staunch participant in the art club. Well, as you can see, she was not only focused on getting good grades, but she also took part in different activities at school, which made her an all-round student.
Rise to fame
Being the daughter of a famous rapper, she draws considerable attention. Eminem is known the world-over for his hit songs.
Hailie rose to stardom at a young age after an achievement that people could not fathom. In August 2002, at only six years and 210 days old, she entered the Guinness Book of Records as the youngest performer to be credited with an R&B song, My Dad's Gone Crazy. Hailie Jade and Eminem performed the song.
Haile was the subject of some of Eminem's songs, such as Mockingbird (2004), When I'm Gone (2005), Castle (2017), and Arose (2017). Without a doubt, Hailie Jade Scott and Eminem have a special father-daughter relationship. The rapper has mentioned several times that his daughter remains the only source of inspiration to what he does.
Besides the fame that comes with her father's celebrity status, recently, Hailie Jade Scott Mathers has attracted a lot of attention on social media after posting her adorable pictures. She is irresistibly beautiful, and that has earned her a lot of followers, especially on Instagram.
Hailie Jade hot body stands at 5 feet 8 inches tall with a body-weight of 55 Kg. The color of her eyes is hazel blue, while her long hair is golden brown.
What is her estimated net worth?
Her net worth is estimated to be approximately 1 million US dollars. She lives in a four-bedroom apartment in Detroit, Michigan. Lately, she has been posting her stunning pictures on Instagram, drawing the attention of a lot of people. Due to her ever-growing followers on social media, Hailie Jade Eminem daughter is thinking of a career as a social media influencer.
Is she dating?
Who is Hailie Jade Mathers dating? Hailie is currently in a relationship with Evan McClintock. Evan studied Economics at the university. Unlike a majority of celebrities' kids, she prefers a private lifestyle and she has not been in many relationships.
Hailie Jade boyfriend is a staunch fan of Eminem's music, and it is reported that her father approves their relationship. Hailie dated Justin Denham in 2013 before her current boyfriend.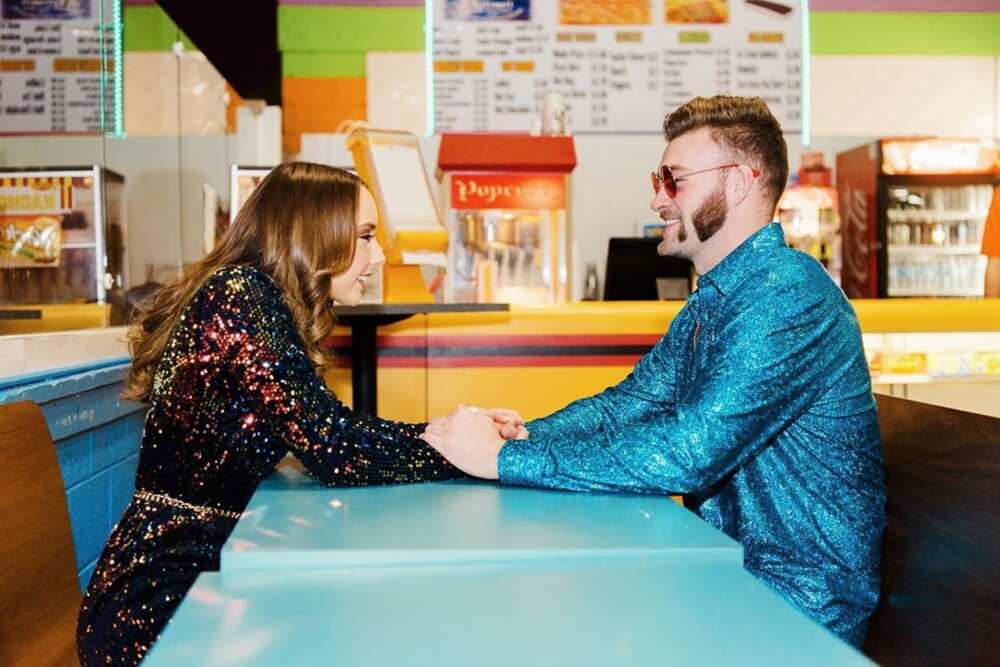 Coming from a troubled childhood where her parents were frequently wrangling, Hailie Jade has risen above all odds to excel in life.
Source: Legit.ng