Elizabeth Huberdeau bio: age, height, net worth
Elizabeth Huberdeau is an ambitious real estate developer and businesswoman whose association with John Cena put her in the limelight. This beauty was married to the professional wrestler who is also an actor and rapper.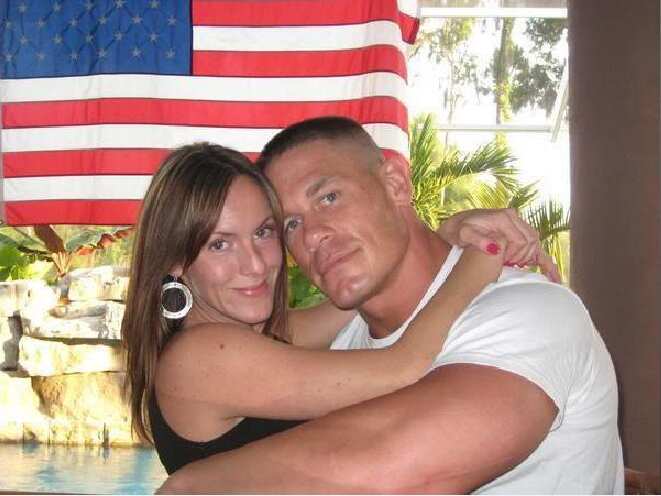 She is not a new face on the screens as she has maintained her social status despite separating from the WWE superstar. Discover incredible facts about her life today.
Elizabeth Huberdeau profile summary
Full name: Elizabeth Huberdeau
Nickname: Liz Cena
Date of birth: September 28, 1979
Age: 40
Place of birth: West Newbury, Massachusetts, U.S
Nationality: American
Ethnicity: White
Profession: Businesswoman, real estate developer
Marital status: Divorced
Hair color: Blonde
Eye color: Brown
Horoscope: Libra
Early life
Elizabeth was born on September 28, 1979 in America. Her exact place of birth is West Newbury, Massachusetts. At the moment, there is no information about her parents, as well as the existence of any siblings.
It is said that she and John Cena were high school lovers, but there are no details about the high school Liz attended. However, Cena attended two high schools: Central Catholic High School and Cushing Academy, which are both located in Massachusetts. There is a possibility that the two met in one of the mentioned schools.
After the completion of her high school studies, she joined Springfield College, which is also located in Massachusetts. This is the same college that John Cena attended. The course she specialized in is not clear, but some sources say that she studied Business Management while others say that she pursued Real Estate Management. On the other hand, John completed his higher education with a Bachelor's degree in Exercise Physiology and Body Movement.
Elizabeth Huberdeau husbands
Before her marriage to John Felix Anthony Cena, who is best known for his professional wrestling skills on SmackDown and Raw, she was not as popular. The two are believed to have been high school lovers. Unfortunately, the story behind the start and development of their relationship is not disclosed to the public.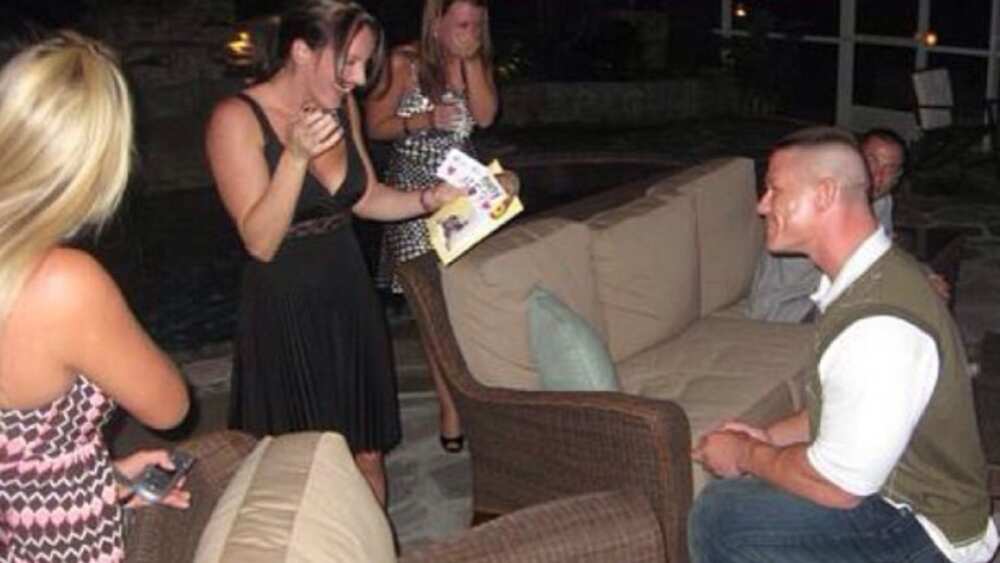 On July 11, 2009, Liz and Cena exchanged vows in their hometown. During the promotion of the movie, 12 Rounds, Cena made an announcement informing the public that he was going to get married that year. Before this, he hardly talked about Huberdeau.
In May 2012, about three years after exchanging vows, Cena filed for divorce. It is said that this was caused by a disagreement about the remodeling of their home. The divorce proceedings were concluded in July of the same year.
Huberdeau and her lawyers were convinced that John was having an affair outside the marriage at the time as his decision to divorce her was abrupt. The details of their divorce remain private. Following Cena's loss to The Rock at Wrestlemania that year, he stated that the effects of the divorce were harsh and that it was not an easy time for him.
Elizabeth Huberdeau ex husband's career is extensive because he is also a TV host, rapper, and actor. Also raised in West Newbury, Massachusetts, his roots are a mixture of Italian, French-Canadian, and English. The star was born on April 23, 1977, and brought up upholding the faith and beliefs of a Catholic. He has been Elizabeth's first and only husband so far.
Does Elizabeth Huberdeau have kids?
During her long-term relationship, as well as short marriage to Cena, she did not get any children. It is said that John wanted a small family of two, just he and his wife. This is found to be quite unexpected as through the Make-A-Wish Foundation, he has granted the wishes of over 500 children suffering from life-threatening diseases. It is always a beautiful thing to see a celebrity who is not self-absorbed and who does his best to make a positive impact in the lives of others.
Elizabeth Huberdeau age
Ms. Huberdeau turned 40 years old on September 28, 2019. Elizabeth Huberdeau height is not clear.
Elizabeth Huberdeau net worth
From her occupation as a real estate agent, she makes enough money to afford a comfortable lifestyle. Elizabeth Huberdeau career in the real estate industry involves the construction, trading, buying, and refurbishing of business and residential buildings. She also received a settlement package after her divorce from Cena, whose net worth is around $60 million. Her exact net worth is not known, and Elizabeth Huberdeau Instagram presence is also unknown.
Elizabeth Huberdeau has continued to flourish in her career and endeavors despite going through the pain of divorce. She was formerly married to her high school sweetheart, John Cena. Her life is proof that when life gives you lemons, it is important that you decide to make lemonade out of them! Life does not end in the face of adversity.
Source: Legit.ng