Stonebwoy - Black People: audio, lyrics, reactions
Multiple award-winning artist Stonebwoy has released a brand new reggae tune tagged 'Black People'. The recent release by Stonebwoy - Black People is a hit and has heads turning and people talking. Have you had the opportunity to listen to the fantastic tune?
Stonebwoy is, no doubt, one of the most talented reggae artists in the continent. Most of the songs he has released become instant hits. This latest song is no exception as he serves it hot.
Stonebwoy - Black People description
Release date: November 28th, 2019
Format: Audio
Genre: Reggae
Length: 4 minutes 01 seconds
Producer: Oneness Records
It is a Oneness Records' produced project about the African man's identity. The singer pours out his heart in the tune. He says African men are the best and that they should never look inferior and lose their status trying to emulate a white man.
Stonebwoy - Black People reviews and comments
How are his social media fans reacting to this reggae tune? Below are some of the comments from his YouTube channel.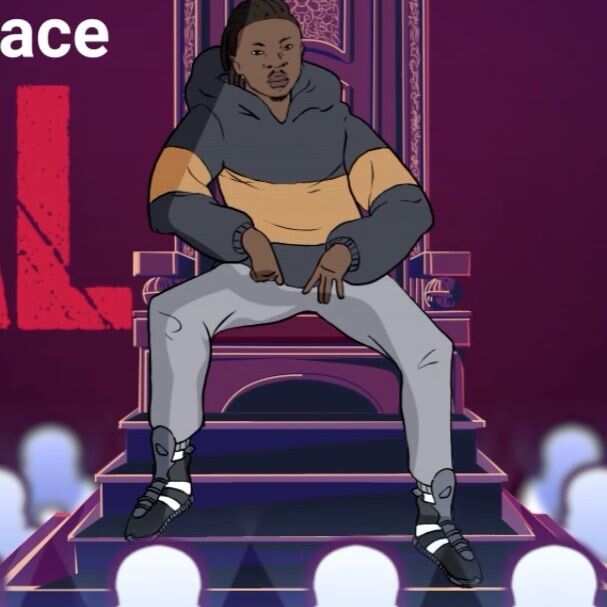 Zachary Shyaka: As an independent African living in America, I really wish all of the African-Americans would listen to this song as it has a message.
Murphy Asamoah: This is the most sensible reggae and dancehall musician in the world currently.
Homeboy MuhaMillioNAire: Wow, our Ghana's Lucky Dube, I don't think we have ever had a great reggae artist like this in our history. So much wisdom in whatever comes for his mouth. May you live long Stonebwoy.
Heavy Equipment Tv: All of Africa needs to hear this. Let's share this with everyone around us. This message needs to go beyond the usual audience.
Mohammed Suso: Where are my Gambian people? Let's show some love for our brother. Stonebwoy is the best in Africa. I am not talking about Ghana. His music is clean and very educating, Bhim Bhim!
KojoGee: Nobody on planet earth can touch his talent when he's in this reggae bag.
Kate Mohammed: Am so proud of this artist. He keep dropping impressive tunes. Big up brother, we love you.
Stonebwoy - Black People lyrics
Instead of humming when the tune plays, feel comfortable singing along with the correct lyrics below.
[Introduction]
Yeah
My name nah Stonebwoy again unuh
A got di say this nah people inna the world to know
Sometimes we have to take a look at things from a different perspective. You see?
[Verse One]
Yeah iih ih oh
What about some low cut
What about some afro?
What about some skirt
To cover up the a*ss though?
Better show the reality
Behind the scenes
What about some dreadlock?
What about some rasta?
What about the believing in yourself?
And not a pastor
D'ont you forget the struggle of race is real
[Chorus]
I'm losing myself
As a black man inna this world
I'm losing identity
Inna this yah society I'm losing myself
As a black man inna this world
I'm losing identity
Black man can't you see
That they don't want you
To know that you are the best of all
Amongst them all
You know that black people
Hear me now …. Alright
[Verse Two]
So when it si black is bad
But when it is white is good
Oh! What a mindset
And it hurt me so bad to realize
That a lot of black people
Hate themselves as a people
They feel so weak and feeble
Which is not supposed to be that way
[Chorus]
[Verse Three]
See me a wonder
Why Africa can't unite
We sell out the visionary leaders overnight
Sixty billion for all the bauxite
Looks like black no foresight
Gobalt and timber
Diamond and Tanzanite
For all that all the bombs a ignite
You nuh see say a genocide
Physical and mental genocide
[Chorus]
[Verse Four]
That they don't want you
To know that you are the best of all
Amongs us all
That they don't want you
To know that you are the best of all
Amongst us all created Black man yeah
Stonebwoy - Black People download
If the song has touched your heart, you can stream or download it from the reliable sites suggested below.
Share your opinion about the song by Stonebwoy - Black People. Let us know whether you feel the song is good or if you think that it could be better. Share your views in the comment section below.
Source: Legit.ng