Nicole Kidman is a renowned actress with a long list of awards and achievements under her name. The actress is a recipient of Australia's top civil honour, the Companion of the Order of Australia, an Academy Award, BAFTA Film Award and three Golden Globe awards. Besides acting, Nicole is also well known for her philanthropic works. She began her career in the Australian film industry and moved to Hollywood to pursue her acting dreams.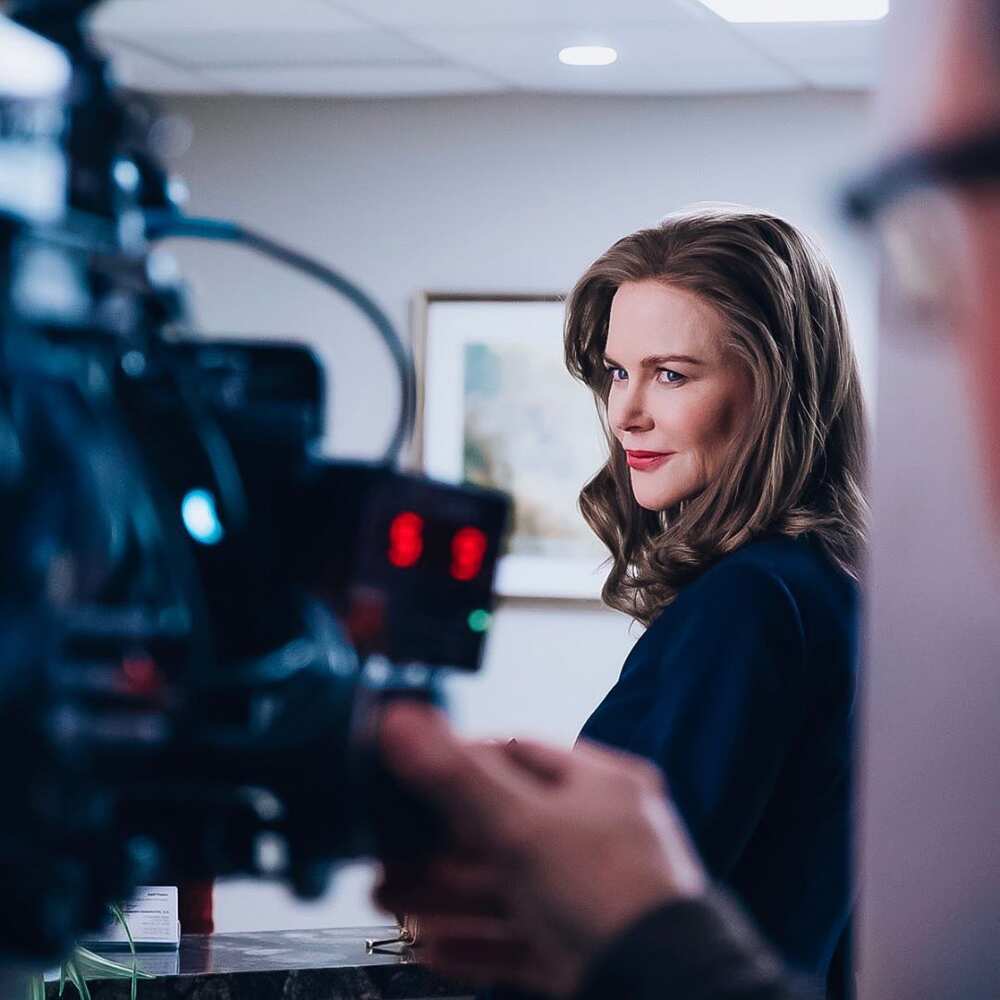 How old is Nicole Kidman? Nicole Kidman age is currently 52 years having been born on 20th June 1967. The actress was born in Honolulu, Hawaii to parents Janelle Ann and David Kidman. At the age of four, she moved to Australia together with her family. Nicole Kidman young sister, Antonia Kidman, is currently a television presenter and journalist. Nicole's interest in acting began at a very young age and became quite noticeable as she attended primary and high school.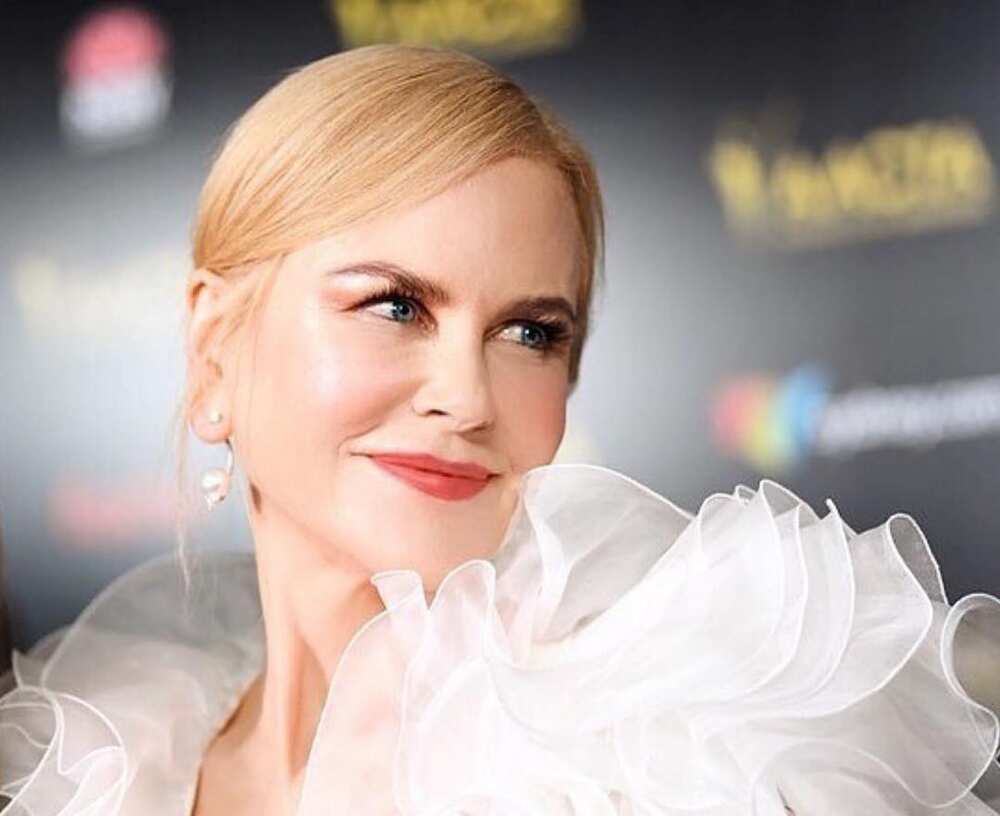 Nicole Kidman profile summary
Name: Nicole Mary Kidman
Date of birth: 20th June 1967
Age: 52 years
Profession: Producer, actress, singer,
Gender: Female
Net worth: $120 million
Nationality: Australian, American
Birthplace: Honolulu, Hawaii, USA
Height: 5 feet 11 inches (1.8 meters)
Weight: 58 kilos
Spouse: Keith Urban
Nicole Kidman husband
Nicole and her husband, Keith Urban, met in 2005 at an event and began dating soon after. In 2006, the couple got married and had two daughters together, Sunday Rose (born 2008) and Faith Margaret (born 2010). Keith and Nicole split their time between Los Angeles and Sydney. Before getting married to Urban, Nicole had dated several other people. Here are the actress's most notable previous relationships.
Steve Bing: Kidman allegedly dated Steve Bing in 2005. The two were spotted together severally in Los Angeles. However, Nicole's representatives stated that the two were just good friends.
Robbie Williams: In 2004, Robbie claims to have had a romantic relationship with the actress. This was never confirmed.
Lenny Kravitz: Kidman and Kravitz were reportedly an item in 2003 when the actress rented Lenny's apartment in New York. The two then attended several high-profile events together but continued to deny the alleged relationship. In September 2003, the two acknowledged being a couple but later split in 2004. The relationship allegedly ended after Lenny cheated on Nicole, allegations that he termed as lies.
Q-Tip: In 2003, the actress dated rapper Q-Tip although the pair tried to keep the relationship a secret. The rapper later came clean about the relationship admitting that he dated the famous actress.
Jude Law: Jude and Nicole met on set for the film Cold Mountain. The two are said to have become quite close and even borrowed a house to escape from prying paparazzi. This relationship was never confirmed.
Tom Cruise: Nicole and Cruise met while filming Days of Thunder in 1990. They got married later in the year and adopted two children (Isabella and Connor). In February 2001, Tom filed for divorce. Details of the high-profile split have never been made public.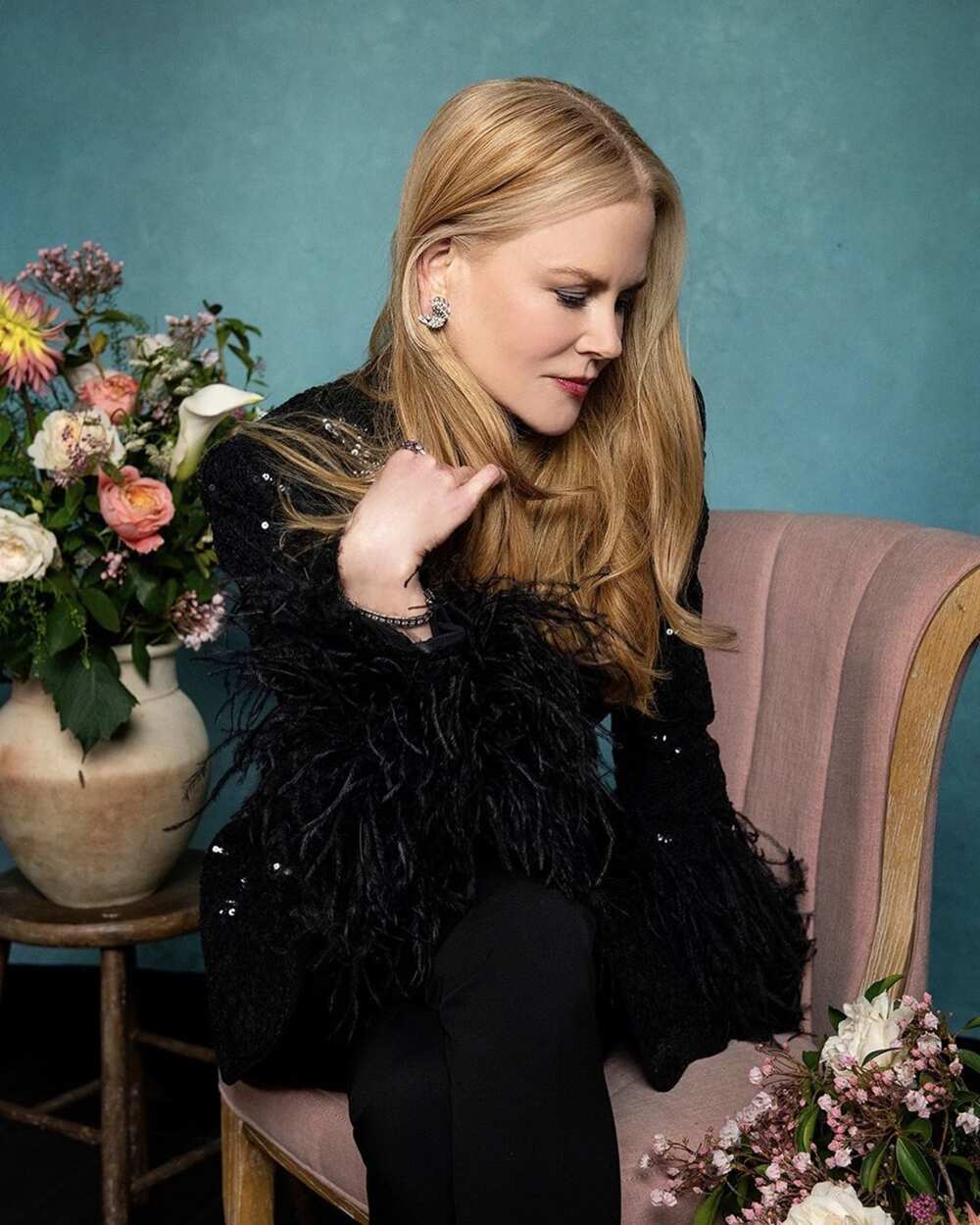 Nicole Kidman movies
Here are some of the popular Nicole Kidman films, including their years of release and the roles played by the actress.
Trespass (2011): Sarah Miller
To Die For (1995): Suzanne Stone Maretto
The Upside (2019): Yvonne
The Stepford Wives (2004): Joanna Eberhart
The Railway Man (2013): Patti Lomax
The Portrait of a Lady (1996): Isabel Archer
The Paperboy (2012): Charlotte Bless
The Others (2001): Grace
The Killing of a Sacred Deer (2017): Anna Murphy
The Invasion (2007): Carol Bennell
The Interpreter (2005): Silvia Broome
The Human Stain (2003): Faunia Farley
The Hours (2002): Virginia Woolf
The Goldfinch (2019): Mrs Barbour
The Golden Compass (2007): Mrs Coulter
The Family Fang (2015): Annie Fang
The Beguiled (2017): Miss Martha
Strangerland (2015): Catherine
Stoker (2013): Evelyn Stoker
Secret in Their Eyes (2015): Claire
Rabbit Hole (2010): Becca
Paddington (2015): Millicent
Nine (2009): Claudia
Moulin Rouge (2001): Satine
Margot at the Wedding (2007): Margot
Lion (2016): Sue
Just Go With It (2011): Devlin Adams
I Have Never Forgotten You: The Life & Legacy of Wiesenthal (2007): Narrator
Happy Feet (2006): Norma Jean
Grace de Monaco (2013): Grace Kelly
Genius (2016): Aline Bernstein
Fur: An Imaginary Portrait of Diane Arbus (2006): Diane Arbus
Flirting (1990): Nicola Radcliffe
Eyes Wide Shut (1999): Alice Harford
Dogville (2003): Grace
Destroyer (2018): Erin Bell
Dead Calm (1989): Rae Ingram
Days of Thunder (1990): Dr Claire Lewicki
Cold Mountain (2003): Ada Monroe
Boy Erased (2018): Nancy Conlon
BMX Bandits (1983): Judy
Birthday Girl (2001): Nadia
Birth (2004): Anna
Bewitched (2005): Isabel Bigelow/Samantha
Batman Forever (1995): Dr Chase Meridian
Australia (2008): Lady Sarah Ashley
Archer's Adventure (1985): Catherine
Aquaman (2018): Atlanna
Nicole Kidman children
Kidman has four children, two from her previous marriage with Tom Cruise and two with current husband, Keith Urban. Connor, 24 and Isabella, 26, were adopted during Kidman's ten-year marriage to Cruise. Her younger daughters, Sunday, 11 and Faith, 9 are from her current marriage. The actress is quite protective of her children's privacy and rarely posts their images on social media.
Nicole Kidman net worth
The actress is undoubtedly among the wealthiest actresses in the entertainment industry. Nicole's current net worth is estimated at $120 million. Kidman's film earnings have contributed significantly towards her current fortunes.
Nicole Kidman plastic surgery
There have been rumours that the actress underwent plastic surgery at some point. In 2007, the actress denied the plastic surgery claims. She stated that she had nothing done on her face, and credited her good looks to proper facial care. Various medical experts have voiced their opinions regarding the issue although the actress denies having undergone any plastic surgery.
Nicole Kidman height and other body measurements
How tall is Nicole Kidman? The talented actress is 5 feet 11 inches tall and weighs 58 kilograms. Her body measures 34-23-36 inches at the bust, waist and hips respectively. The actress's body measurements result in a stunning figure as is evident from some amazing Nicole Kidman 2019 photos.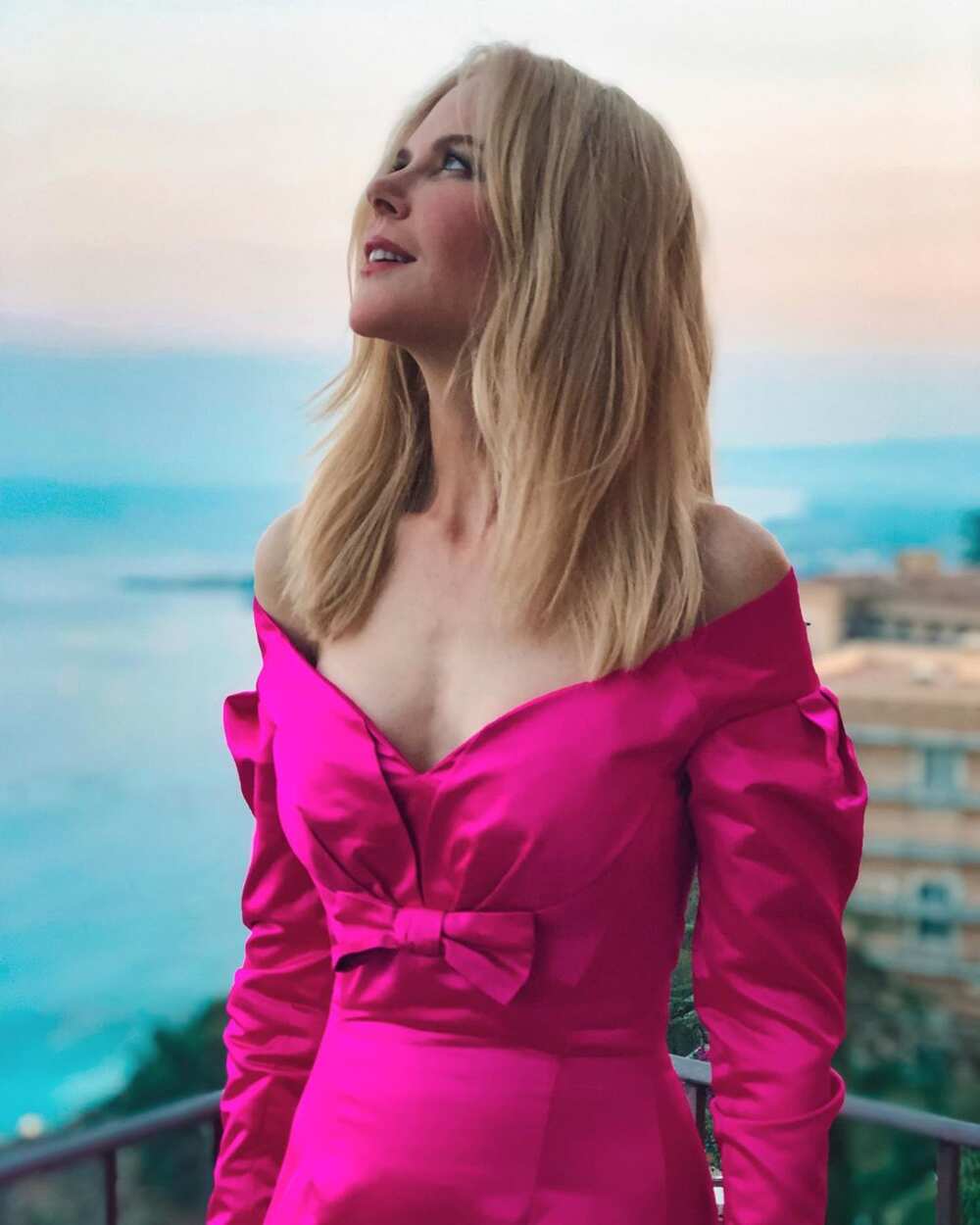 Most movie fans have probably come across a Nicole Kidman film at some point in their lives. The talented actress has grown to become one of the most prominent figures in Hollywood today. Her ability to maintain a fine balance between her career and family life is undoubtedly enviable. We can only wait and see what Kidman has in store for her fans in future.