A lot of musicians and artists are taking part in pointing out social injustices and Phyno - Get The Info does exactly that. This great artist teams up with the likes of Falz and Phenom to point out the truth about several vices happening in society today. Whether you love rap music or not, you will enjoy the fact that the message is on point and relatable
The start of this tune will give anyone who listens to it a wake-up call. The economic crisis brought about by injustices committed by a few are getting out of hand and the general public is left to suffer its consequences. Clearly, the system is broken and artists are seeing it hence such songs being released. The message is not only timely but one that will sensitize everyone to realize what truth lies ahead.
Phyno - Get The Info description
Released: 3rd September 2019
Format: Audio
Genre: Rap
Length: 3:10 minutes
Label: Penthauze Entertainment
Phyno - Get The Info comments and reactions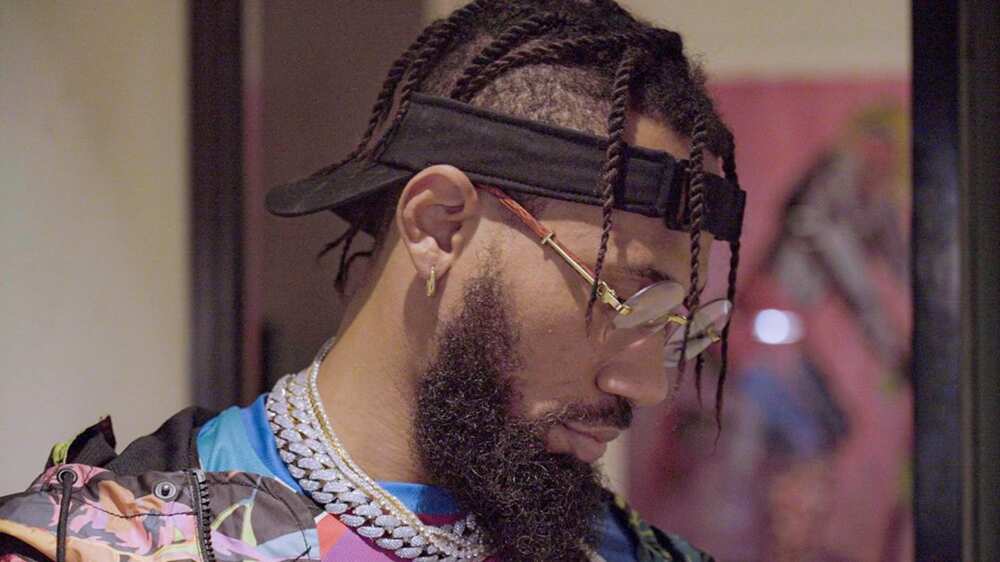 Phyno never goes wrong with a tune. His recent trend had proven that indeed, he has earned his space in the Nigerian music scene. The artist not only delivers quality music that has excellent beats, but his message is also perfect. Whether he sings alone or brings other artists on board, something he has been doing recently, he always kills it. Fans feel the same way too. Here are a few of their sampled views on YouTube:
Sunday Glory: Thank you phyno for this one, it's time for musicians to use voice for more awareness #revolutionnow
Samuel prince: This guy is hot. Oso ge me still top the list . Hit the like button if u rep the east
Content guRu: Played 3x to get the info. Phyno, I have gotten the info.
Moreno Mo: I liked before I listened. Cos o am a true Fan. And I love Falz. Informative...
Kingston Chybyke: Nigeria is messed up by this old selfish fools called our leaders. Phyno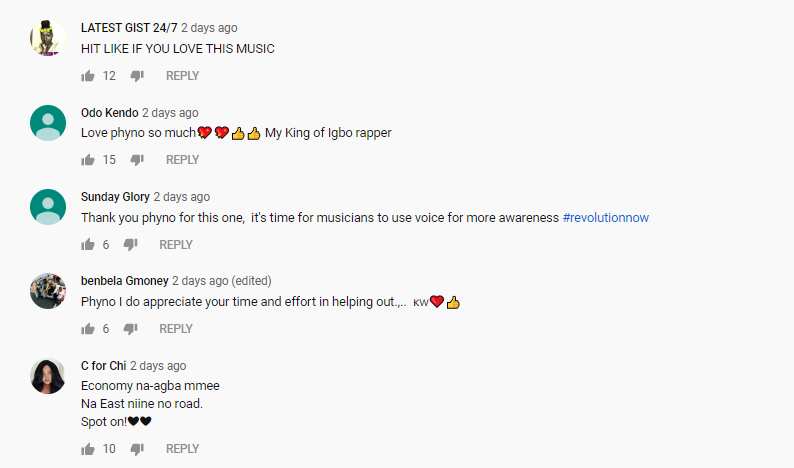 It is not surprising that fans acknowledge having gotten the message. Phyno and the other artists have the song dropping hot and hard. It will not be astonishing if you keep hitting the replay button. The tune is totally worth it.
Phyno - Get The Info lyrics
A song of this kind is surely going to attract a lot of attention. It is one of the tunes that you would refer to as educative and relevant. You may want to sing along. For this reason, having the right lyrics is essential. Here are the correct ones for this banger.
Intro
The point is Mr President
This is one of the worst crimes ever committed in federal republic of Nigeria
A man single handedly mismanaged over 100 billion in a nation
Where we have thousands , hundred of thousand of graduates coming to seats
A man mismanaged 100 billion
Is cruising on the streets of Abuja with bullet proof cars
What is the future of Nigeria's nation
Hook (Phyno)
Yea
Big cribs and big seeds bu iheanyi ako n'ubi
No love obi fa na eji ka ife agbaye n'uyi
Fa na e live tus*hy
Na acti layi movie
Ofu ubosi ndi ina achi ga eji Iwe kponye gi fully
Chorus (Phyno)
Men na ututu men men na anyasi fa na atachi
Ha na ahashi
Ha na ahasa
Anyi na ahasi
Get the info x5
Verse 1 (Phyno)
Yea Get the info
Ka mfolo gi ifo nwanne
The governmenti na ala ndi ona achi ka ndi ifo nwanne
Economy na agba mmi
Na so the thing go nwanne
Ekwugo m ya n'oyibo kwuo ling n'igbo nwanne
Na east n'ile no road
Akwa anyi n'ebi ndu no hope
The same cabali na achi ndi obodo anua with no goal
Election ruo ha agbaputa use o legi the same scope
Even the masses ana achi go come begin the sell vote
Work for years no growth
The Future dey for charcoal
Lots of graduates wey dey for streets the sell doh
You go the work to get doh
They go the slow the tempo
You go the want to (sorry)
Feeling its time to let go
Am thinking on a random
Ife bu simple plankton
Nde a ji post government but they can't recite the anthem
But Shey na you go sign them
You do this thing for granted
Its time to switch it up
Okwa unu oke oha mu kpokwem
Chorus (Phyno)
Men na ututu men men na anyasi fa na atachi
Ha na ahashi
Ha na ahasa
Anyi na ahasi
Get the info x5
Verse 2 (Phenom)
Yeah (kprrrr)
Big TV drop top
Small to getting locked up
Use to dream of being a lawyer the system got me fuc*ked up
Bolati the doctor talk say agbalani
The bus stop later e go block you if you no cooperate omoh the gun shot
Dumebi don go carry belle and abortion no be option
Her mama don fu*ck am tire she come find say na pastor
We searching for greener pastures
Omolomo different top up
The only option na sashy unless omashi conductor
Get the info Get The Info
Hausa Yoruba and Igbo
Them ma crazy for my people
Show my people how the thing go
Get the ego boost my ego
Blow that indol out the window
I do this for all the fatherless,homeless and the widows
Chorus (Phyno)
Men na ututu men men na anyasi fa na atachi
Ha na ahashi
Ha na ahasa
Anyi na ahasi
Get the info x 5
Verse 3 (Falz)
Yeah
Check (Heh)
Get the doh
Get the cash o
Ogbeni get the zero
Check the door check the gate o
You'll need to check the window
Boys don the track you come house
They don get the info
Na when you call mopol you'll know say you no get hero
No security no light
Poverty so high
Buh You no need to worry just as long as you know Christ
Envelop your tithe o
Make the offering right eh
Send the package eh
Kofun brother to wo white
You pack Mercedes right here
Big boys get dreams but they woke up to night mare
Young ladies with no means
Big daddy hold keys
Big daddy no go help if e no get in those the jeans
Big jeep big mansion e no come with no consequence
That's why them the chop
They no stop them get confidence
That's why them the do us wayo
They dey fraudulent
Get the info x3
Outro
Phyno - Get The Info download
To have this tune as part of your saved favourites, download it from the suggested site below:
Phyno - Get The Info does not disappoint. If you enjoy excellent quality music and love seeing African artists at their best, then this is the track to go for. What do you think? Is it a hit or a miss? Let us know in the comments section below. We would love to hear from you even as you share the song with people in your circle.