Broda Shaggi - Star ft. Asake: video, lyrics, reactions
Nice, soothing music is what you may need to relax and without a doubt, the new song by Broda Shaggi - Star ft Asake does the trick. Broda Shaggi, known for his slow tempo songs, has just released another track that continues to define his unique style of music.
The Nor Nor hit singer did not do this one alone as he opted to collaborate with Asake, who brings in powerful vocals to the song. The song is about the journey the musicians have been through to their stardom. They appreciate God for helping them attain celebrity status and the recognition they receive wherever they go. The collaboration of the talented musicians is marvelous and their voices will melt your heart.
Broda Shaggi - Star description
Release date: December 12, 2019
Format: Audio/Video
Genre: Afropop
Length: 2.54 minutes
Producer: Tuzi
The video is perfectly done and top-notch producer, Tuzi, deserves credit for this one. It is a simple one and most scenes have the two musicians only. The beats and rhythm are slow and if you were to dance to them, then it does not call for vigorous dancing and complex styles.
Broda Shaggi - Star review and comments
So far, the song has a lot of views and several comments on YouTube. It is getting a warm reception on the platform and a look at some of the comments reveals that fans are impressed. Check out some of the comments below.
Cashmoney Skystar: I'm a star..... Thumb up if u are a star
Mgbemere Patrick: The location is actually Abuja, Nigeria but it looks like gant... Naija fine ooh... Anyways shout-out to the cinematographer and director... They know their job too well
Hdh Nxbx: I'm a star Broda shaggi so this is how your voice is nice
Asma Kachalla: The fact that this song shows the central mosque and church shows that there is still hope for unity in Nigeria, nice song keep rising shaggi
Raymond Bayrouz: Shaggi Baddest, this dude is real definition of talent
Abu S. Kamara: Broad shaggi is preaching wisdom through instruments. Love the song
Eric Bells122: Broda Shaggi, why top on. You really sure top on is OK with you. By the way, nice work bro.
Hdh Nxbx: See my broda shaggi making big moves
Esther Chinyere Voice: Beautiful God has blessed you with talents Sir. U a star Sir. @fineboycarlson on Instagram say Hi
Broda Shaggi - Star lyrics
Due to its slow tempo, it is easy to sing along to the tune, but only if you know the lyrics. Get every word of the song right by mastering the lyrics below.
[Producer Tag]
Along came Tuzi
[Verse 1 – Broda Shaggi]
Today na today
I go talk am o
Wetin I face before I make am o
One nicker and one shirt o
Hustle everyday make I fit chop o
Because man gats chop
No be superman
Mama dey, brother dey, papa no dey
(?) use me do yanga
But I no send
I dey pray and fast
Cause I believe in better days
Say one day I go make am o
Say I believe in better days
Say you sef go make am o
[Chorus – Broda Shaggi]
I'm a star x 6
Laye mi I'm be superstar x 3
Yee eh yeaa
[Verse 2 – Asake]
Make I tell you my story
(?) no get money
(?) na so so trouble
Yeh yeh
Wetin I come dey sing
All my guys wey dey follow me
I no dey pop slow
Them unfollow me
Them no know say one day go come
Blessing go dey follow me
Omo ologo
Emi Mr money
Omotosan
Go ask me for your own
Oni mi lon ko
For Yankee for Naija
Oro mi lon so
[Chorus – Broda Shaggi]
I'm a star x 6
Laye mi I'm be superstar x 3
Yee eh yeaa
[Outro]
Milla Mix
Along came Tuzi
Broda Shaggi - Star download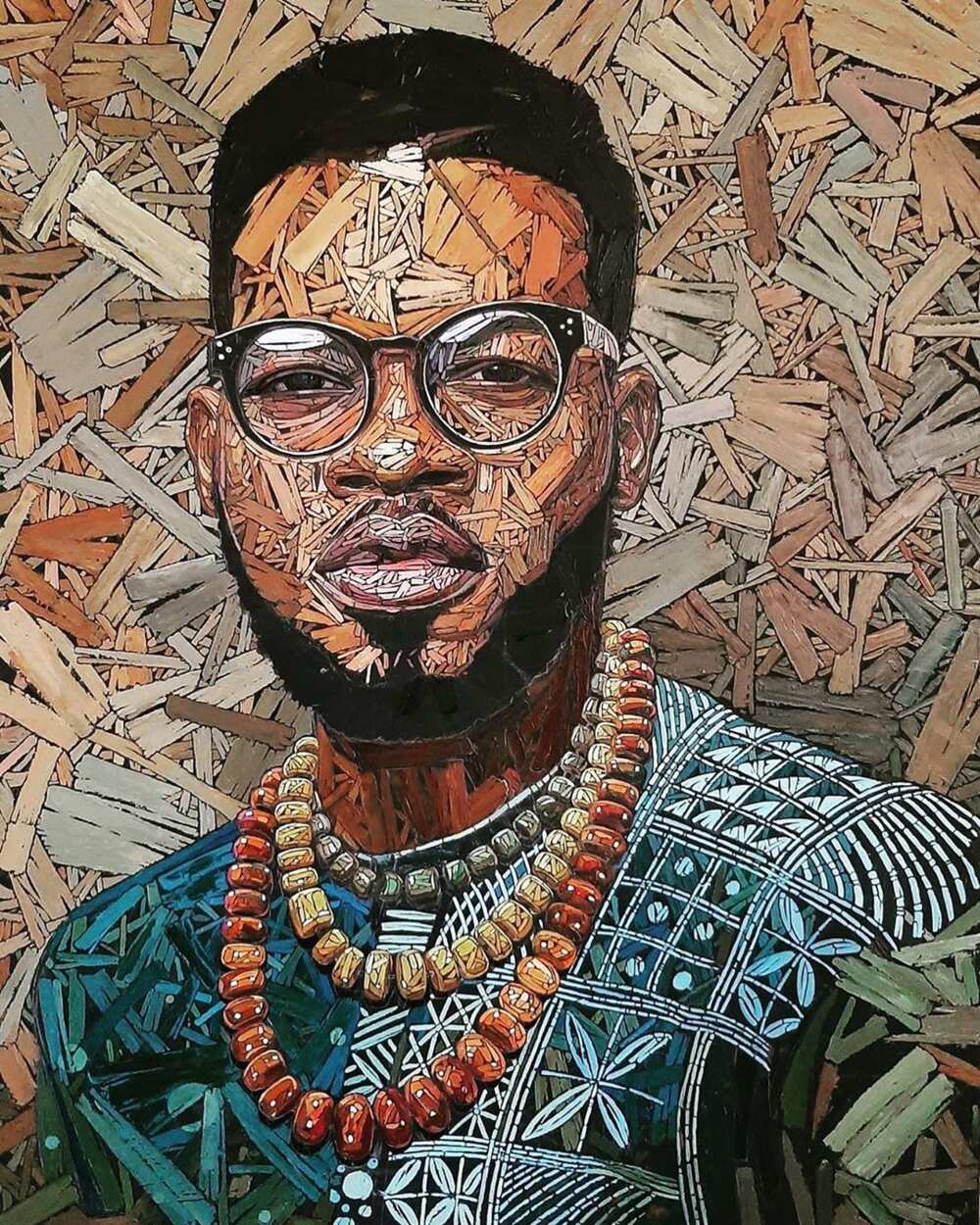 How can you add the song to your playlist? Use the following trustworthy links to download the song and enjoy listening to it as many times as you want.
What impressed you about the brand new track by Broda Shaggi - Star ft. Asake? We value your opinion and if you do not mind, leave a comment in the section below and remember to share the song widely.
Source: Legit.ng