Taylor Swift is an American singer who has been in the limelight for a couple of years now. Her songs have received widespread media coverage, thanks to the love they receive from fans. Taylor Swift's new album is out. It is very unique and has been positively received by the public and more so, her fans.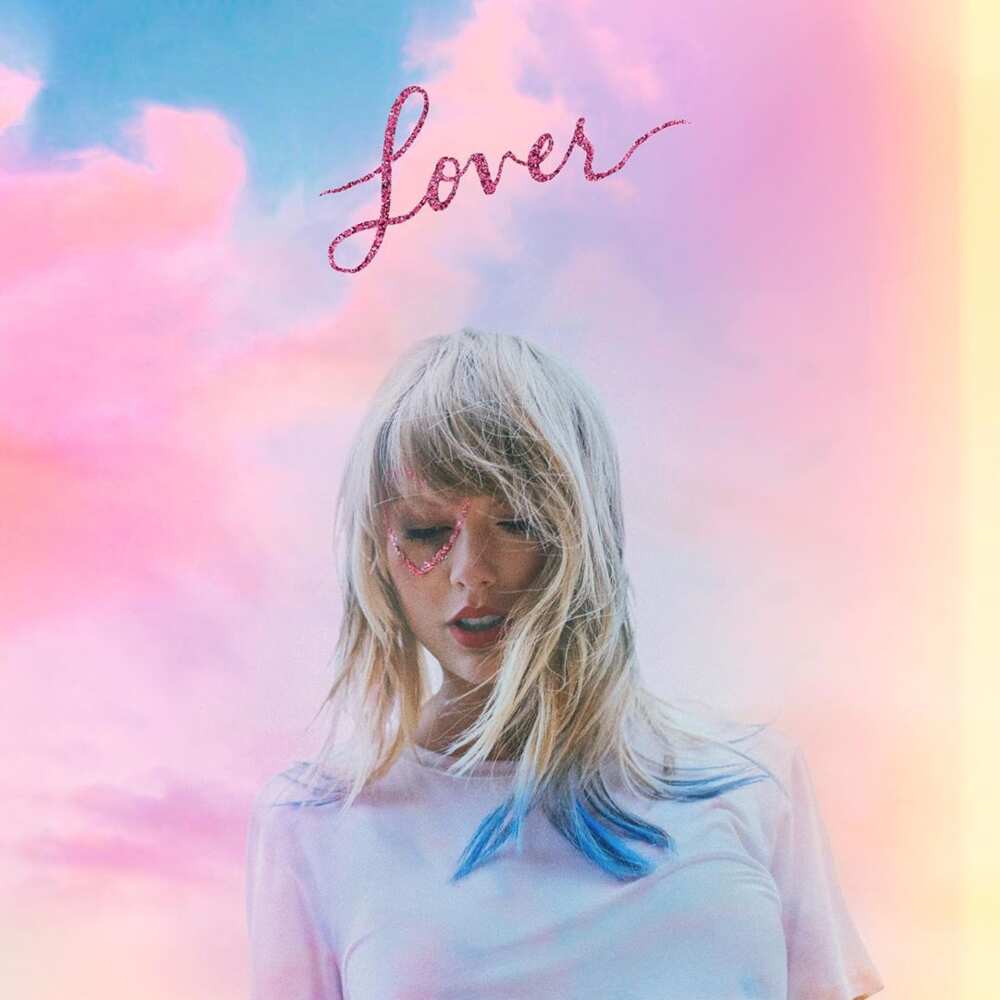 The famous Taylor Alison Swift released a new album called Lover on August 23rd at midnight. Lover is her seventh studio album.
Taylor Swift's new album
Swift finished recording the album in February 2019.
In May while speaking to Entertainment Weekly, she substantiated the difference between her previous album, 'Reputation' and the current 'Lover.' She said,
This time around, I feel more comfortable being brave enough to be vulnerable because my fans are brave enough to be vulnerable with me. Once people delve into the album, it'll become pretty clear that that's more of the fingerprint of this — that it's much more of a singer-songwriter, personal journey than the last one.
READ ALSO: Time magazine releases 2019 list of 100 most influential people in the world
Swift is an artist and songwriter who is known for narrative songs about her personal life. The artist held secret sessions for the new album in London in summer, where a private listening party of the artist's fans listened to the collection.
Swift had this to say about the album:
I wrote this from a perspective from a much more open, free, romantic whimsical place, and I'm so happy to share that with you soon.
The promo plans for the album release included a live performance on Good Morning America and a YouTube "Lover's Lounge" live stream on Thursday, August 22nd, 2019 at 5 P.M.
Taylor Swift Lover tracklist
The album contains 18 songs in total. They are:
I Forgot That You Existed
Cruel Summer
Lover
The Man
The Archer
I Think He Know'
Miss Americana and the Heartbreak Prince
Paper Rings
Cornella Street
Death By A Thousand Cuts
London Boy
Soon You'll Get Better ft. Dixie Chicks
False God
You Need To Calm Down
Afterglow
ME! (feat. Brendon Urie of Panic! At The Disco)
It's Nice To Have A Friend
Daylight
Taylor's album Lover is only days old but has overtaken many other albums in the market to become the top-selling album in 2019. According to Forbes, Lover sold 450,000 copies in its first day and by Saturday, 500,000 copies were already sold. It is expected to sell more than 700,000 copies by the end of its first week.
READ ALSO: Taylor Swift bio: age, height, net worth, boyfriend