PewDiePie wedding: see the gorgeous photos of groom and bride
Have you already heard the news about PewDiePie wedding? The YouTube star officially tied the knot with his beloved Marzia Bisognin. The newlyweds posted their gorgeous wedding photos on social media to share their happiness with the rest of the world.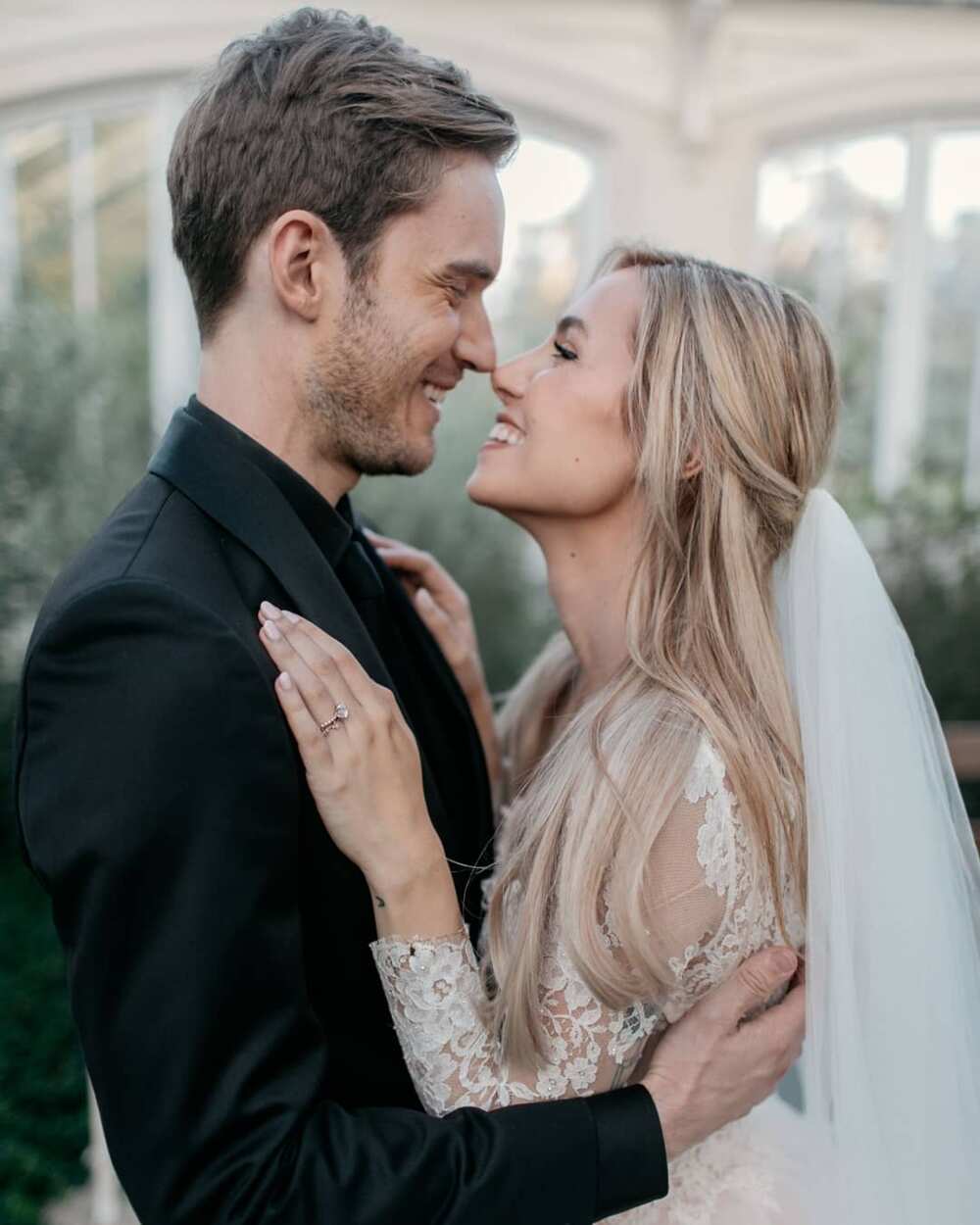 We have long admired the relationship of YouTube star Felix Kjellberg ("PewDiePie") and former beauty vlogger Marzia Bisognin ("Cutie Pie"). Day-by-day, the lovebirds kept on sharing their lovely pictures on social media.
PewDiePie wedding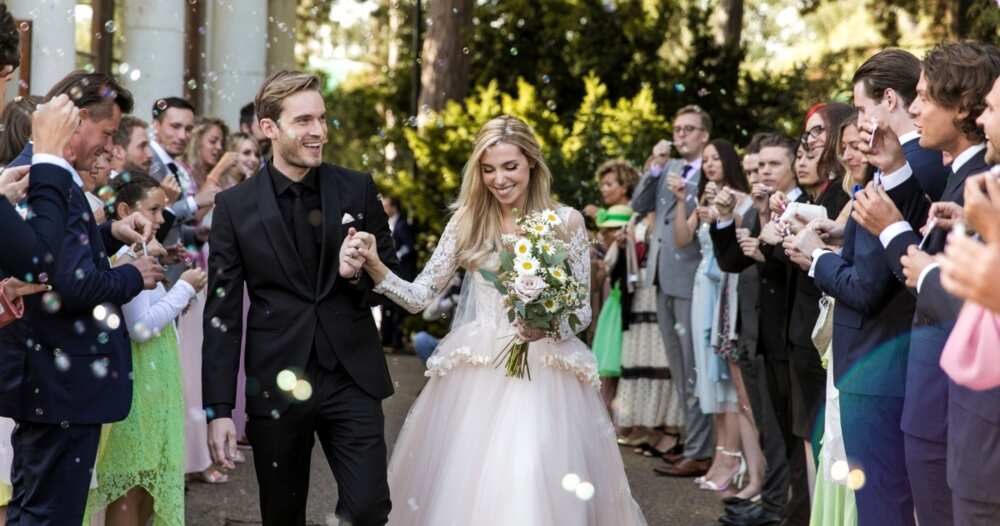 PewDiePie is famous because of his YouTube videos dedicated to video games. He has already gained an appreciation of millions of subscribers from all over the world. .
In 2011, Felix started dating Marzia Bisognin, also known by the nickname "Cutie Pie", a former YouTube vlogger whose videos focused on makeup, fashion, DIY projects, and travelling. She quit the channel in 2018 due to mental health issues.
READ ALSO: PewDiePie bio: age, height, real name, net worth, is he married?
After eight years of dating Marzia, PewDiePie announced his new marital status on social media. He posted amazing images of their wedding on Twitter. The ceremony took place on August 19, at Kew Gardens, in London.
PewDiePie wedding: what did the bride and groom wear?
We are used to seeing grooms wearing classic black suits with white shirts. PewDiePie decided to break the rules: he wore a black suit with a black shirt and a black tie.
READ ALSO: CNN Gloria Borger bio: age, salary, net worth, husband, PewDiePie meme
What about the bride? If you take a look at their wedding pictures, you will notice how gorgeous she looked on this special day. She wore a traditional white dress with long sleeves, adorned with lace details. The bride's bouquet consisted of daisies.
Looking at these young couple, you see nothing but love between them. They celebrated this special occasion with their close friends and relatives.
Marzia posted a set of images on her Instagram.
The newlyweds received congratulatory messages from their colleagues and friends. Among them are such popular names like MrBeast and Jacksepticeye.
Here is the congratulatory message by Jacksepticeye:
PewDiePie wedding was undoubtedly one of the most exciting events this year. Congratulations to the newlyweds!
READ ALSO: What to write in the wedding thank you cards: Best ideas
Source: Legit.ng