Toyin Abraham gave birth to a baby boy: is it true?
The talented Nollywood actress Toyin Abraham has been making headlines for some time now. The most famous reason is her most recent marriage to the popular actor Kolawole Ajeyemi. Most people believed that she was trending for this reason alone, but it turned out they were wrong. After her marriage, Toyin is still making headlines, and this time, it is due to an alleged baby boy she gave birth to on August 14, 2019.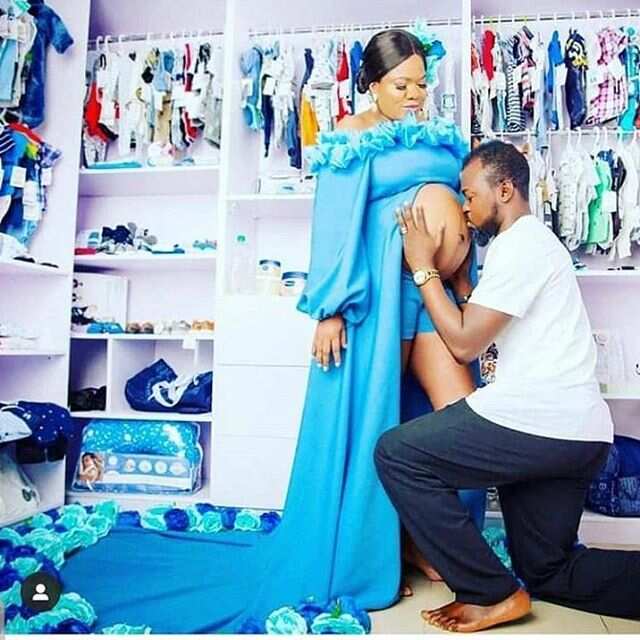 Unconfirmed reports have been circulating on media that Toyin Abraham and Kolawole Ajeyemi have welcomed their first child. Fans and different people have since gone online to congratulate the couple. For instance, below are those who come out first to congratulate her.
Again, Fab posted on her Twitter congratulating the actress on giving birth to a baby boy. She included a picture of her dancing on the day of her baby shower.
Oyebode Oladele, a script supervisor and producer, was also not left out. He congratulated her on getting married and also blessed their union.
After the pictures of her wedding to Kolawole Ajeyemi surfaced on various social media platforms, they were followed by the news that this professional actress had delivered a bouncing little boy on Wednesday, August 14. The Auchi born actress, who was once married to Adeniyi Johnson, from 2013 to 2015, left her fans excited. Consequently, most of them took to their social media platforms to praise her on the good news.
READ ALSO: Toyin Abraham: Nigerians react to news about actress' wedding and new born baby
Her friends and colleagues have been talking to different social media too to post photos from the baby shower of Toyin Abraham. Here are some of the congratulatory messages that Toyin Abraham has already received from her fans and friends:
___spicymami___: They just welcomed a baby as well... don't ask me how I know ooo let me mind my business
cremedelight_: Awwwwnnn I knew she was pregnant, her face is just swollen in all her pictures. Congratulations to her.
Nkechi Blessing: …Mrs Oluwatoyin Abosede Kolawole Ajeyemi is now a proud mother of a bouncing baby boy. My joy knows no bound right now. And to the man that brought this much happiness and everything laughter to your life, uncle may your star continue to shine forever.
ezzey1414: Congratz Toyin. Welcome to ur beautiful world son. May blessings never seize in ur home.
_ashake: Congratulations toyin newest mama in town congrats to the new papa too"
Some time back, Toyin Abraham came out to vigorously deny that she was pregnant, despite the news spreading that she was. Following their fan's strong views, Toyin Abraham vehemently came out to warn her supporters against spreading any rumours about her being pregnant. Well, from the baby shower photos, turns out her admirers were right after all.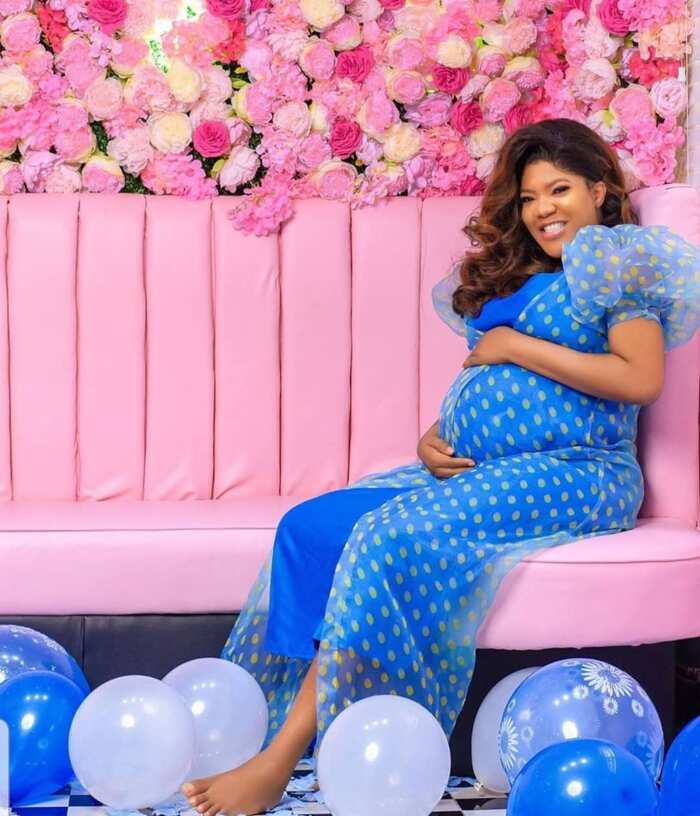 For a while now, most people have been speculating that Toyin Abraham was expectant. Fans have been in her radar and have been taking to their social media platforms to congratulate her on being pregnant. However, the actress has been quick to turn them down and warning them not to spread any pregnancy rumours about her. However, soon after her baby shower pictures emerged online, her fans realized she was pregnant only that she wanted to keep it to herself. We will wait with great expectation that the actress will share the happy news with her fans, and we all will congratulate her finally on giving birth to her little bundle of joy.
READ ALSO: Unconfirmed report of Toyin Abraham welcoming baby boy sets social media ablaze
Source: Legit