Most people can attest to the fact that the current economic times are tough for most families. The need for more money renders most families in need of two or more sources of income. As a result, both parents in most contemporary families have secured at least one job. What if the tables were turned around and there was plenty of money for the family? Tori Spelling is one of the lucky people brought up in an affluence. Money was never a problem as she grew up. Is she broke? How did she spend all the inheritance from her late father?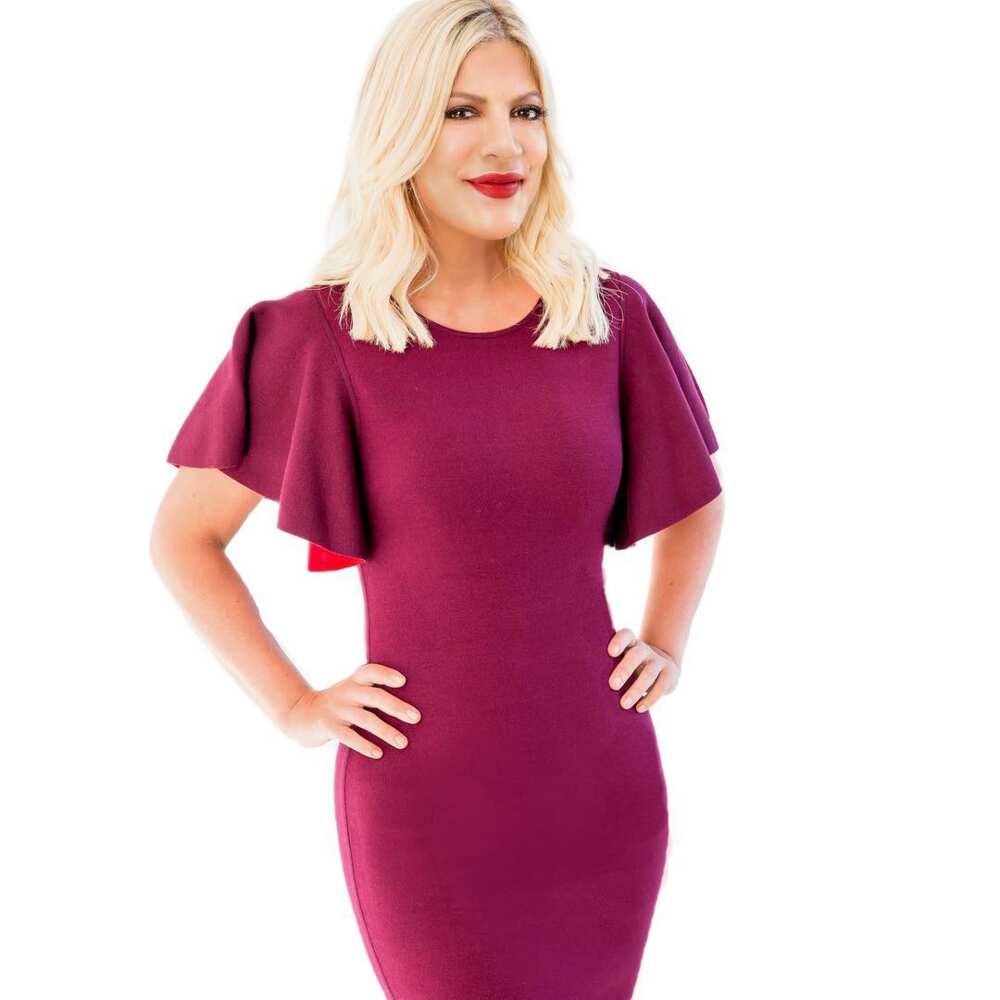 Tori Spelling was born on the 16th of May 1973 in Los Angeles, California. She is a 46-year-old actress, author, socialite and media personality who is the daughter of Aaron and Candy Spelling. Her parents named her Victoria Davey Spelling at birth. Her Zodiac sign is Taurus, and her nationality is American. She has Jewish ancestry. Her ancestors immigrated to the United States from Poland and Russia.
Tori Spelling net worth
How much is Tori worth? Tori Spelling net worth 2019 is approximately $500,000. Her father, Aaron Spelling, left behind a fortune of about $600 million. Where did all his fortune go?
Is Tori Spelling broke?
Lately, there have been speculations that Tori Spelling 90210 is broke and cannot afford to pay her bills. She came out to rubbish the rumours and stated that she can pay her bills comfortably. The allegations came as a result of the debts that she and her husband were ordered to pay. The court ordered the couple to pay a default judgement of about $202,066.10 to City National Bank. She was also ordered to pay back her debt of $88,000 to American Express. Although she claims that she is not broke, her fans are not convinced that her financial status is okay.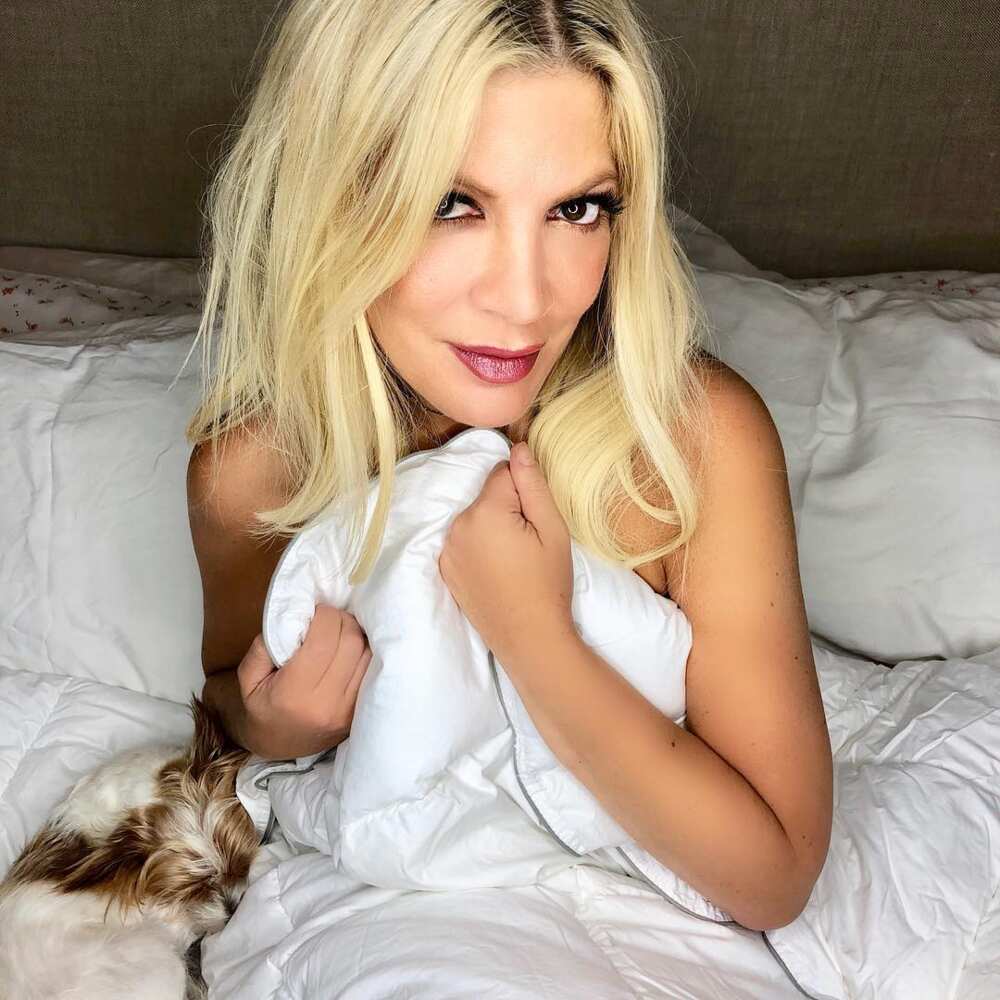 Top facts about Tori's wealth
Most people fail to understand how Tori, a lady from an affluent background, is allegedly broke. Did she squander all her inheritance? How does she earn a living?
1. She inherited only a fraction of her father's wealth
Aaron Spelling, a renowned television and film producer, was known for shows such as Charlie's Angels, The Lover Boat, Dynasty, Hart to Hart, Beverly Hills, 90210, Charmed, 7th Heaven, and many others.Aaron was ranked the 11th highest-earning dead celebrities by Forbes in 2009. Many people assume that his daughter, Tori, relies on the inheritance that he left her.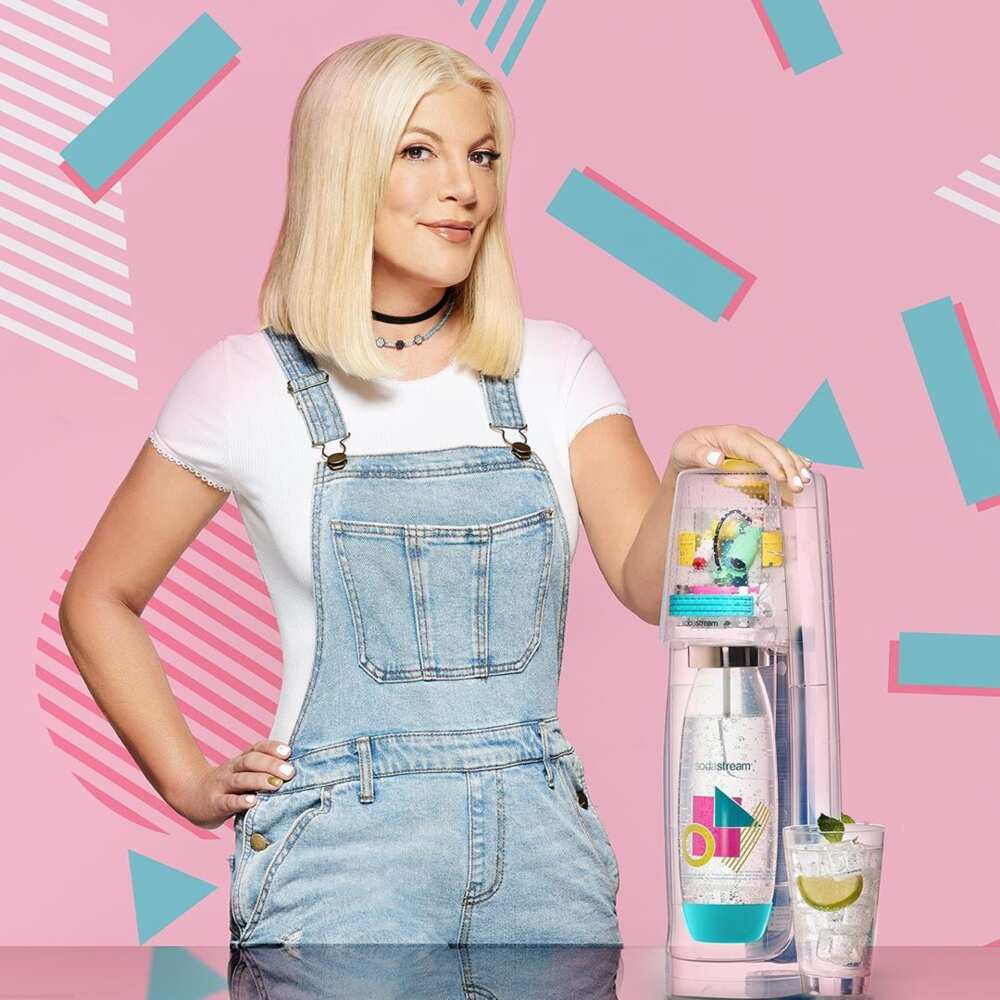 Why then, is Tori not stinking rich? Did she not inherit a huge amount of money from her late father? Well, most people get surprised when they learn that the actress inherited $800,000 only from Aaron. Her brother, Randall, also inherited the same amount of money. Their mother, Candy, with whom Tori has had a complicated relationship with, is the primary estate executor following the demise of her husband.
What about her own money? Tori's spending habits have also contributed to her unexpected net worth. She has previously admitted her struggles with financial planning and management, especially after being brought up in a wealthy family. In one of her books, she admitted that;
"It's no mystery why I have money problems. I grew up rich beyond anyone's wildest dreams. I never knew anything else. Even when I try to embrace a simpler lifestyle, I can't seem to let go of my expensive tastes. Even when my tastes aren't fancy, they're still costly."
Her fans hope that she uses her experiences to teach her children about the importance of financial planning.
2. She makes her own money from acting
When Tori was six years old, her father hired a coach to give her acting classes. The lessons came in handy when Aaron gave her guest roles in different series such as The Love Boat, Hotel, Vega$ and Fantasy Island. She later took up more prominent roles in the film and television industry. The actress has featured in many films and television shows in her acting career. Tori Spelling movies and TV shows have been the primary source of her wealth.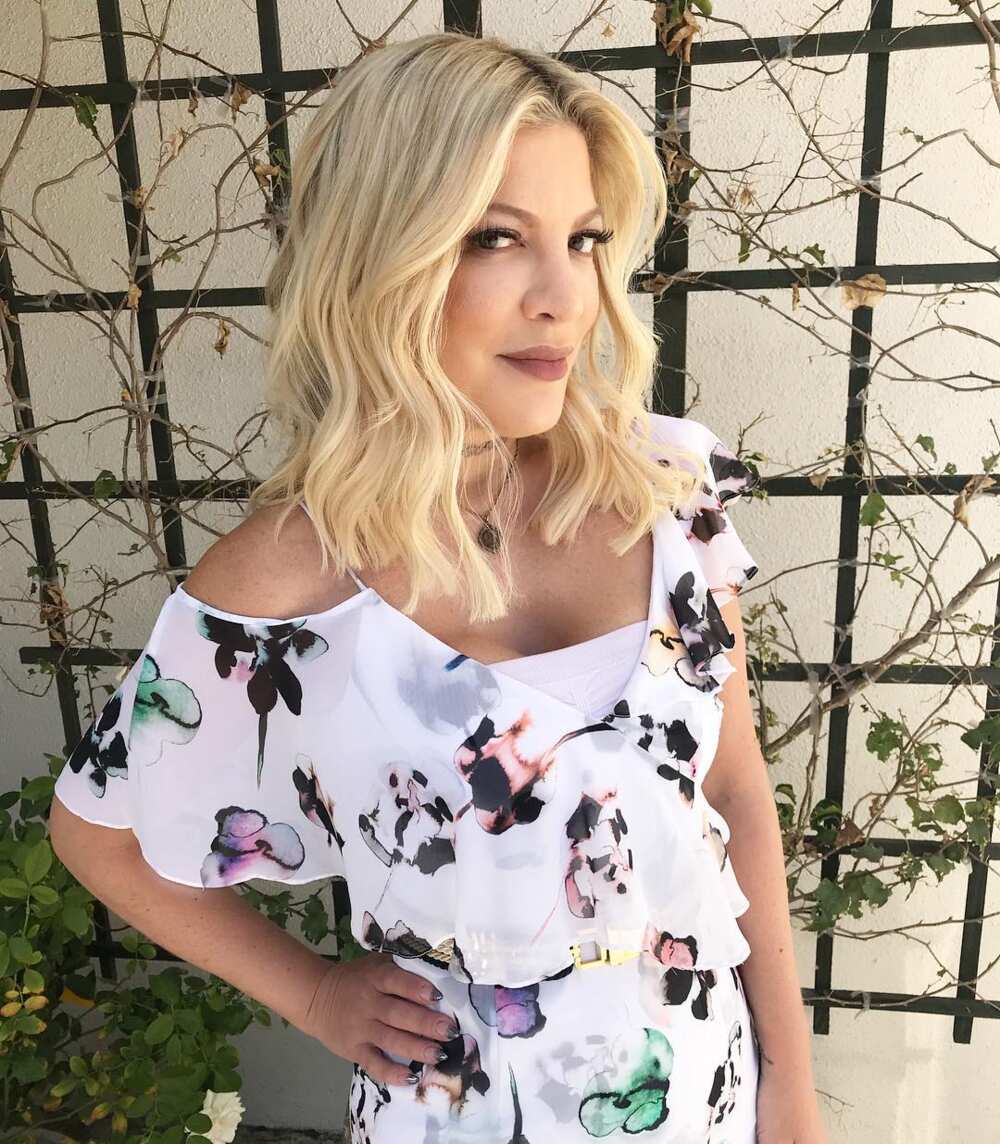 3. She endorses brands
In addition to the commonly known Tori Spelling movies and shows, she also gets paid for working with different brands. She often endorses brands and products. Some of the brands she has worked with include Soda Stream and FabFitFun. She often posts images of herself and the brands she endorses on her Instagram page.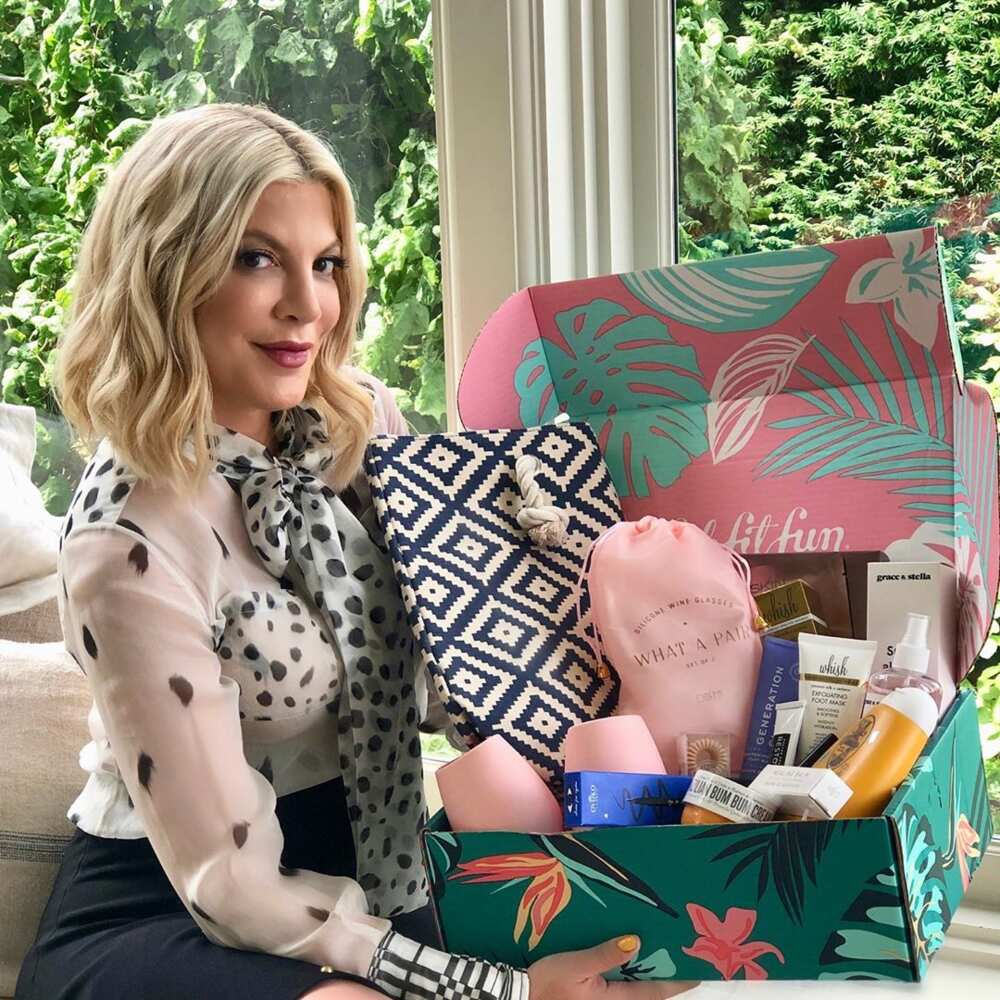 4. She is a best-selling author
Tori has authored six published books so far. Selling her books is one of her sources of income. The 6 books are;
sTORI Telling: Tori's first book, sTORI TELLING, was published by Simon Spotlight Entertainment in 2008. The book became a New York Times bestseller.
Mommywood: This is her second book, also published by Simon Spotlight Entertainment in April 2009. In this book, she explores her motherhood experience as a mother in the limelight.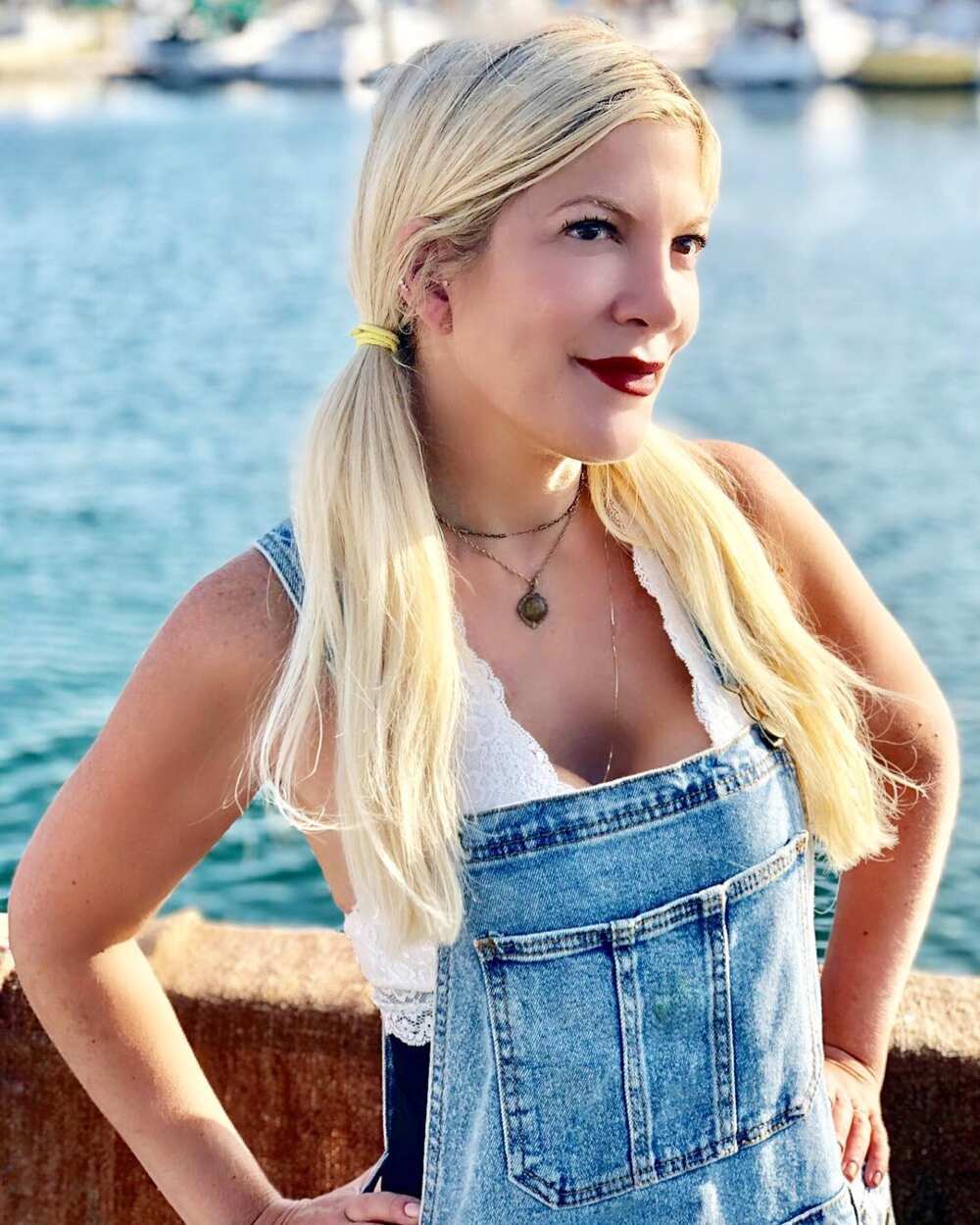 Uncharted TerriTORI: Simon & Schuster published this book in June 2010. The book explores her life as she tries to balance motherhood, being a wife, work, and being in a reality series.
Presenting . . . Tallulah: Aladdin Books published this book in September 2010. It is a picture book.
CelebraTORI: Gallery Books published this book in April 2012. It is a party planning book that guides people on how to throw creative parties regardless of their budget.
Spelling It Like It Is: Spelling It Like It Is, was published by Gallery Books in November 2013. In this book, she openly discusses her struggles, such as trying to live within her means, her similarities with Aaron Spelling, and falling in love with her husband.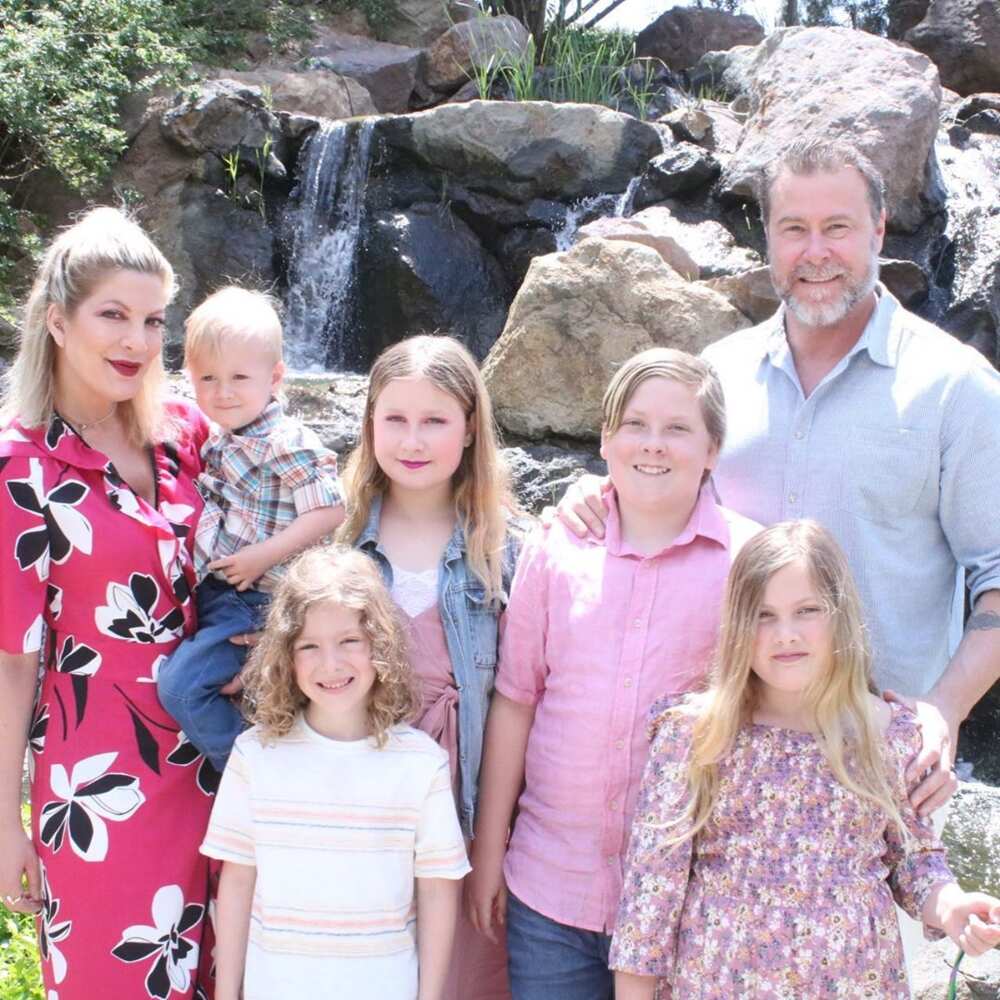 5. She owns Maven
Maven, a high-end jewellery line, is Tori's business. She launched it in 2004. The line sells bracelets, necklaces, cuffs, earrings, pendants and rings. The items are made of metal and other semi-precious stones.
READ ALSO: LeBron James net worth: salary, contracts, cars, endorsements
6. She lives in a $13,000 rental house
Recently, Tori Spelling 2019 moved her family into a luxury Hidden Hills rental house. The monthly rent for the five bedroom house is $13,000. The 3,500 square foot home sits on an over an acre piece of land and is smaller than her previous houses. It is, however, located in a secure area where the paparazzi cannot easily get access to her, her husband or any of her five children.
Tori Spelling is known for featuring in numerous television shows and films. The daughter of the late Aaron Spelling and his wife Candy grew up in a lavish setting. Today, she is working wife and mother of five adorable children. Her current net worth continues to spark endless debates about her financial status. Despite the ongoing rumours that she is broke, she asserts that she is perfectly able to pay all her bills.
READ ALSO:
Birdman net worth and assets 2018-2019
Ali Nuhu net worth