Tana Mongeau engaged to Jake Paul: Is it real?
Every fan would probably love to know about the marriage life of their best celebrities and the people they are engaged to. It all begins with some rumours of dating before the truth finally comes out. So, is Tana Mongeau engaged to Jake Paul? Do you think they are made for each other?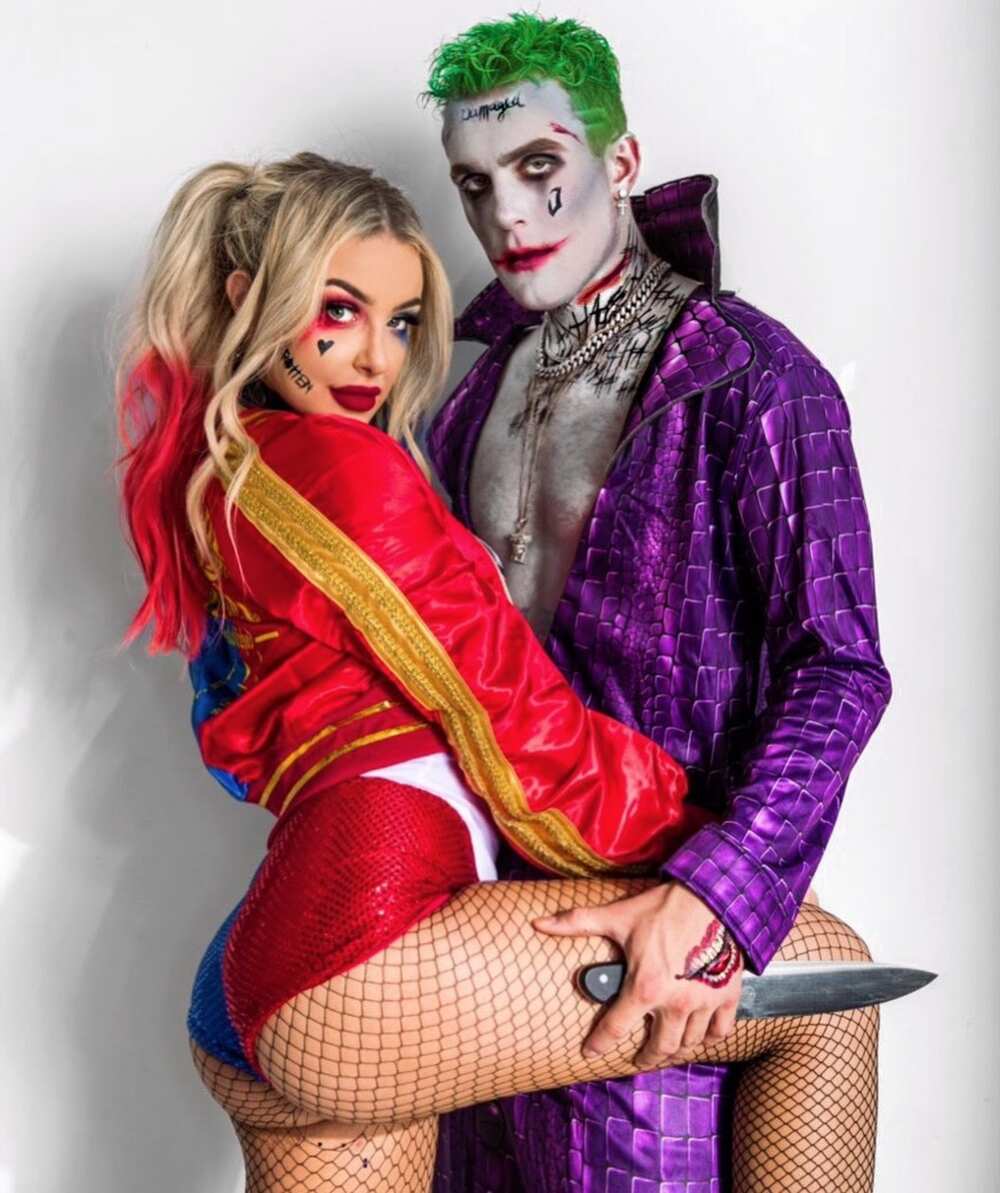 In the past few days, supporters of the two YouTube stars have engaged in a heated debate on whether they are engaged. Although there are signs of the couple hooking up with one another, some still doubt and take it as a joke or a mere stunt. Clearing this confusion needs a closer look at their relationship, how it began and its development over the past few months.
Tana Mongeau and Jake Paul
For those who are not familiar with the stars, Tana Mongeau is an American YouTube content creator with over 4.5 million subscribers on her channel. She is famously known for her strange discussions about her life with her subscribers and has enjoyed massive success in YouTube. She also has a web series titled MTV No Filter: Tana Turns 21 that she began in 2019.
On the other side, Jake Paul is American Vine Star, actor and model. He is famous for his Vine videos and has a large fan base of over 19 million subscribers on his YouTube channel. He has also featured in few series in Disney Channel. So, what do you know about their relationship?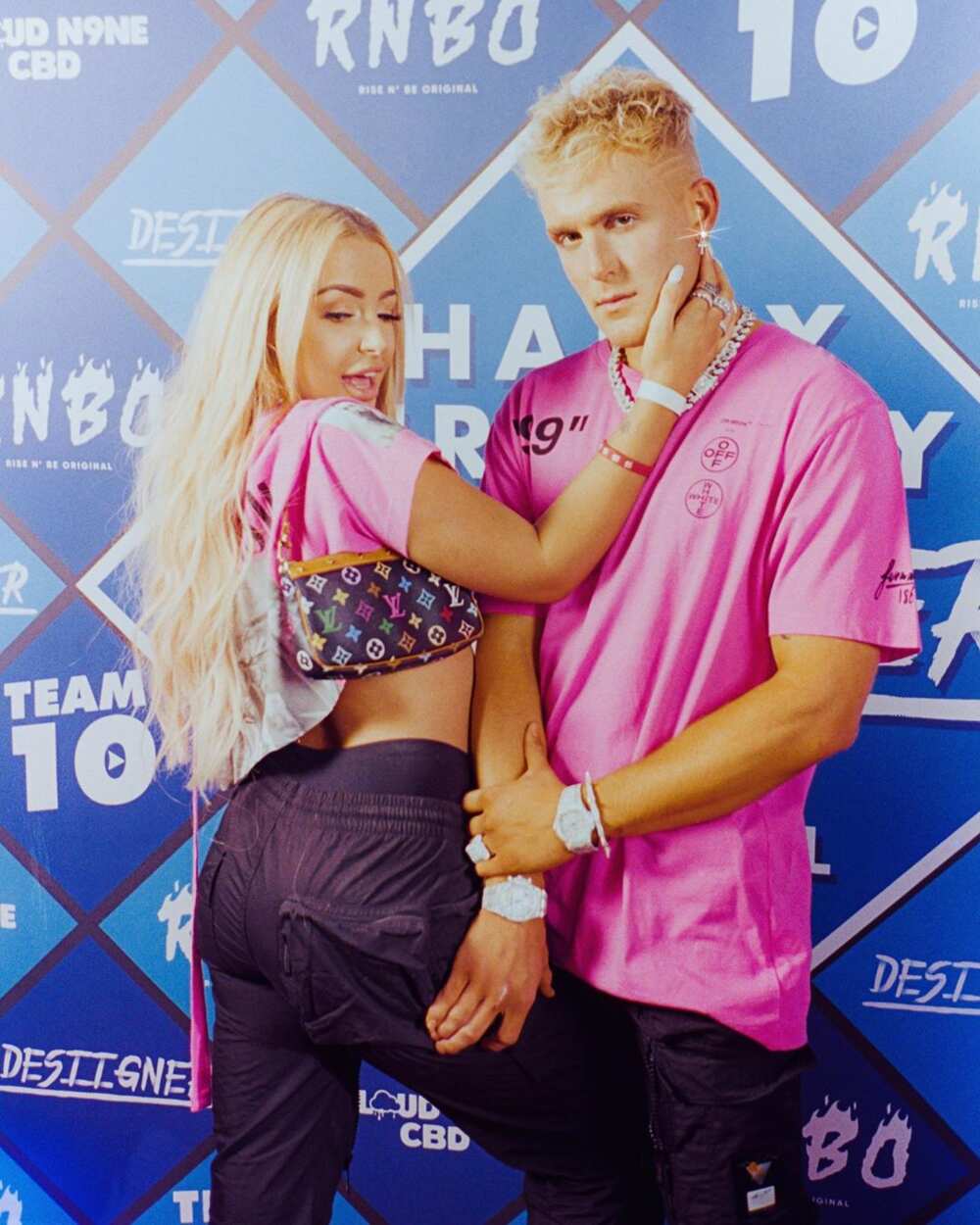 Tana Mongeau and Jake Paul past relationships
Before we look at the story of the love birds, let us track back their past relationships, which could help understand the depth of their engagement.
Tana's quest for love has seen her date several people in the past. The YouTube queen dated Bella Thorne for about a year before the two officially parted ways. She also dated Brad Sousa, and again, it did not last long before their break up. The YouTube sensation revealed that Brad cheated on her in a video she released that is titled "I got cheated on, but that's okay."
READ ALSO: How much is Jake Paul worth in 2019?
For Jake, he last dated YouTube star and model Erika Costell before meeting Tana. Jake and Costell are also said to have married, but there is little to prove that. Many people did not believe their relationship was real, but the two went on to date for seven months before parting ways.
Well, it is not the first time the public has expressed doubts concerning Jake's relationships. Could his current love be one of those fake relationships that lead to nothing?
Tana Mongeau engaged to Jake Paul
Few days after Tana's break up with Brad in April 2019, another door opened. She found Jake, and they began dating. The lovely couple has enjoyed their quality time together in the past two months that largely confirm they are up to something special. Time to look at how their relationship has developed over time.
It all began on April 24 when they were spotted walking to a party together. The following day, Tana posted a snap-chat video of herself in a bed. Fans were quick to notice that it was Jake's bed after spotting his custom headboard on the background of the video. They were also seen together at rapper Machine Gun Kelly's birthday party while having a good time.
On April 30, the YouTube stars uploaded new videos to their channels featuring each other. Jake posted the video titled "meet the girl I've been hiding from you.." joking about the headboard picture. Despite all these, neither of them could confirm they are dating.
Things got more intense as the couple appeared in a 24-hour babysitting challenge film called "The Pauls" on May 9. In the video, the two appear as husband and wife trying to manage their two kids. Two days later, the Vine Star admitted their relationship publicly for the first time. The YouTube star confirms Tana as his girlfriend in a video on his channel that he named "Tana's ex-boyfriend wants to fight me...(phone call)." The couple also appeared in the video in red outfits at Fashion Nova party. It was the first time they hit the red carpet as a couple.
Jake introduced Tana to his mother on May 16, telling her "I want to introduce you to my girlfriend, thing, internet girlfriend, real girlfriend, we smash sometimes." Twelve days later, the couple decided to get matching tattoos of seven marks to celebrate their seven-week relationship. The two continued sharing photos and videos of their time for their fans, with everything now clear about their affection.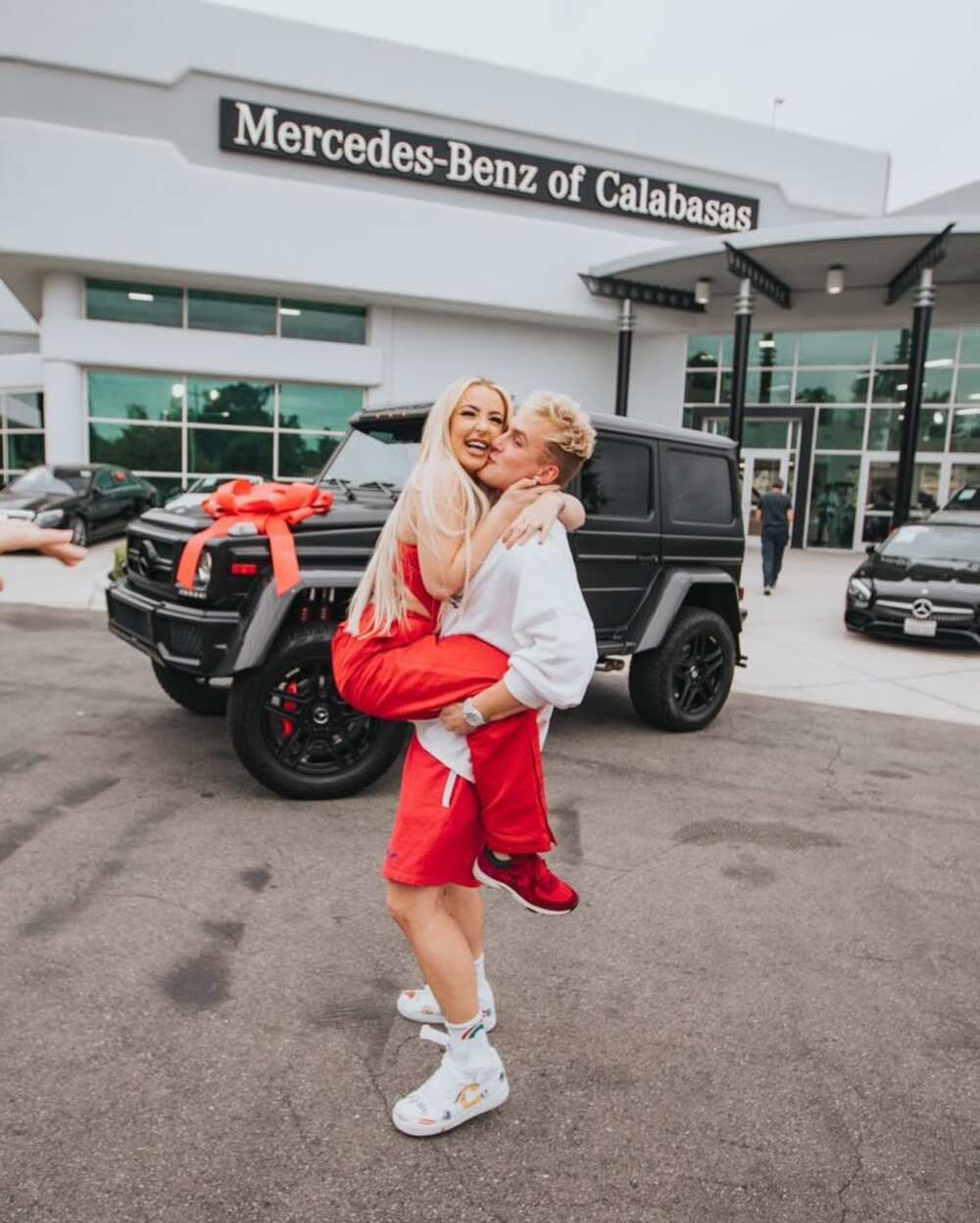 Tana Mongeau birthday party
It was now time for Tana's birthday as the queen turned 21 on June 23, 2019. The first surprise of the day was a brand-new Mercedes G Wagon gifted by her boyfriend. The couple alongside their friends, later headed to Las Vegas to continue Tana's birthday party. Jake's second surprise of the day for his girlfriend was a proposal that saw him go down on one knee as friend cheered.
A birthday party would not do without a cake. Jake was spot-on to present his sweetheart a cake that says, "Will you marry me, Tana?"
The YouTube queen later shared her excitement on Twitter, confirming she is engaged.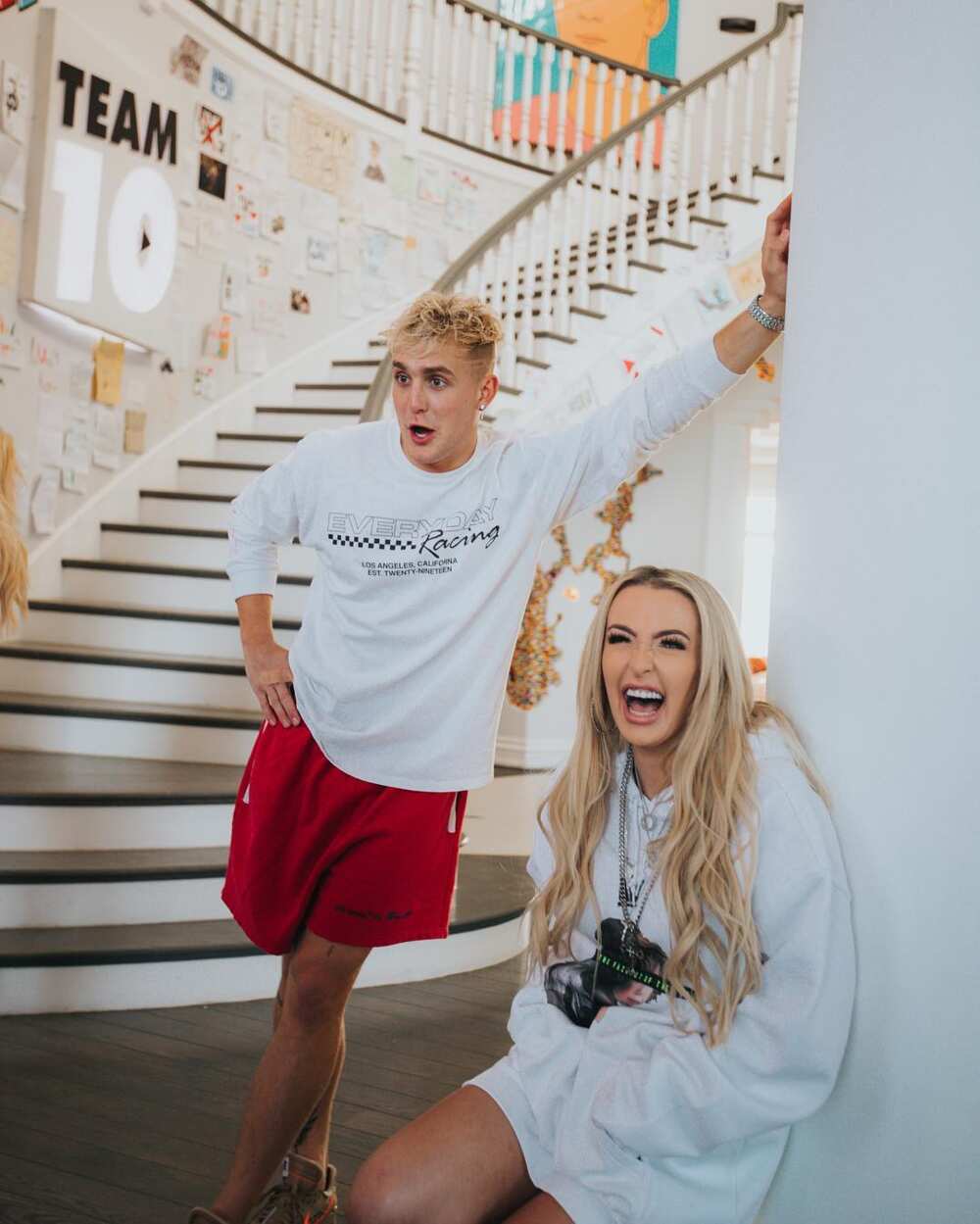 Is Tana Mongeau and Jake Paul relationship real?
A lot has happened between the two YouTube stars over the past two months that suggests they love each other and are in a secure and genuine relationship. Some fans, however, still cast doubt on the love between the two. Certain things are perhaps confusing people concerning their affair. These include their past life and some of their recent posts.
Not long in early June 2019, Tana tweeter at her ex-Bella Thorne saying ''TAKE ME BACK how's that not confusing?'' despite being in a relationship. Whether it was a joke or not, it seems to have come at the wrong time. Some people would interpret it to mean she still loves Bella and that Jake has no place in her heart.
In another post, Tana had to clarify her engagement after receiving several criticisms of faking to get more video views.
Bella Thorne also responded to Tana's engagement news, which raised doubts and concerns about Tana and Jake's union. Bella posted photos of the YouTube star crying, saying "when ur ex gets engaged" on Instagram. Does this mean Bella is not happy with the engagement of Tana?
Jake's past relationship with Erika Costell could also be another clue that whatever they have with Tana may not be real. Jake and Costell loved each other and even had a wedding, but all turned out to be a YouTube stunt. People were made to believe their fake engagement for some time before they separate, leaving their supporters disappointed. Some of Jake's critics have used his relationship with Costell as a reference to casting doubt on his current affair. Only a few people take Jake's relationship with Tana seriously unless a wedding takes place in public to convince the doubting lot.
Is Tana Mongeau engaged to Jake Paul? Well, having read about their relationship, you cannot now give a concrete verdict on whether the YouTube stars' affair is real or fake. Both celebrities have publicly declared love for each other and confirming their engagement. Although this has come too soon, barely two months after their first meeting, there are lingering questions whether it will last for long. Do you think the relationship is genuine? Are they entirely made for each other in life?
READ ALSO: Jake Paul net worth, house, age, height, girlfriend, wife
Source: Legit.ng