Michael Ealy bio: age, movies, does he have kids?
The Hollywood entertainment scene has numerous actors and actresses whose acting talent and prowess cannot be disputed. Michael Ealy is one of the actors who continues to impress his audience. The handsome actor has excellent acting skills that allow him to remain relevant in the dynamic entertainment industry. His dedication to his work is admirable, and present-day generations have something to learn from him.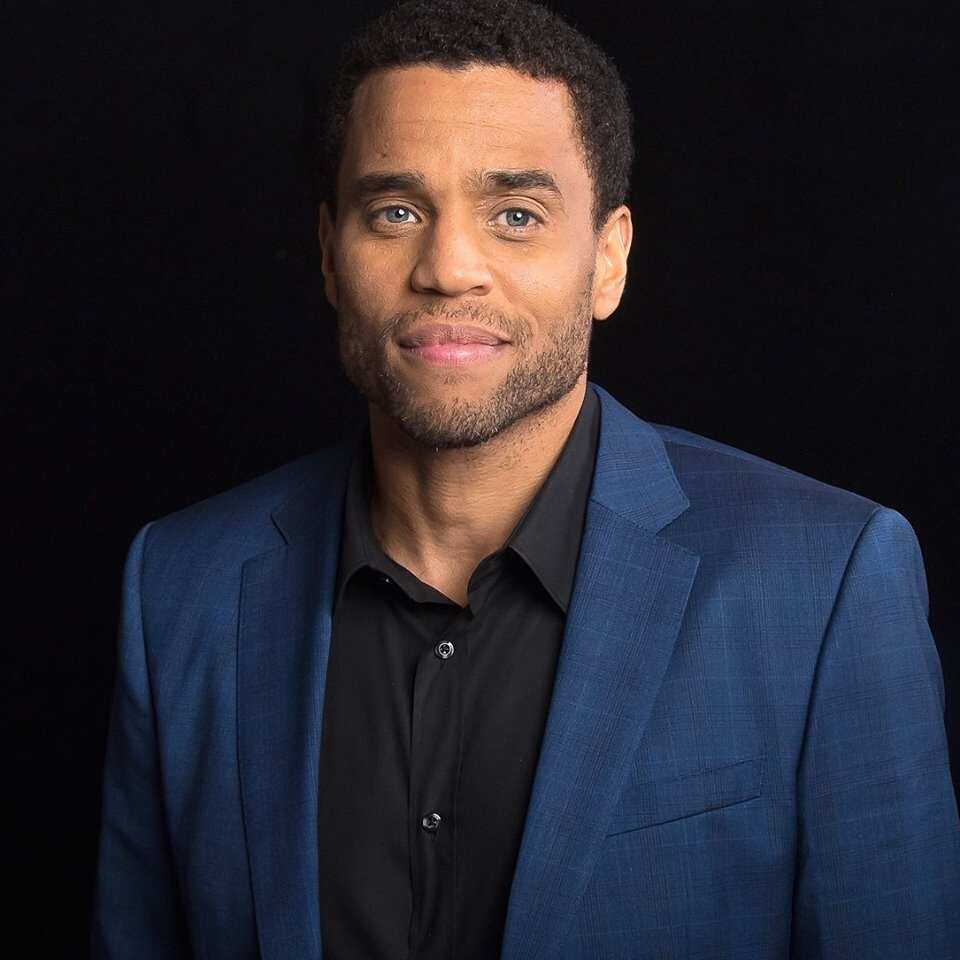 Michael Brown, commonly known as Michael Ealy, was born on the 3rd of August 1973 in Washington, D.C., United States of America. Michael Ealy age is 45 years. His star sign is Leo. Although details of Michael Ealy parents and siblings are scarce, his father was a businessman while his mother worked for International Business Machines Corporation (IBM). Ealy is of African-American descent, and his nationality is American.
Profile summary
Name: Michael Ealy (born Michael Brown)
Birthday: 3rd of August 1973
Place of birth: Washington, D.C., USA
Star sign: Leo
Nationality: American
Ethnicity: African-American
Height: 5 feet 10 inches (1.77m/ 177cm)
Weight: 76kg (167 lbs)
Hair colour: Dark brown
Eye colour: Blue
Body measurements: Biceps-chest-waist (15-43-32 inches respectively)
Sexual orientation: Straight (Heterosexual)
Marital status: Married to Khatira Rafiqzada (m. October 2012)
Children: 2 (Son Elijah Brown and a daughter)
Alma mater: Springbrook High School, University of Maryland
Profession: Actor
Michael Ealy childhood and education
Michael Ealy was brought up in Maryland's Silver Spring. While there are speculations that he has brothers, the identity of Michael Ealy brothers is not known. He is yet to disclose much about his childhood or family. He went to Springbrook High School in Montgomery County for his high school education. Afterwards, he enrolled at the University of Maryland where he pursued a degree in English. After completing his studies, he relocated to New York, USA to pursue a career in the entertainment industry.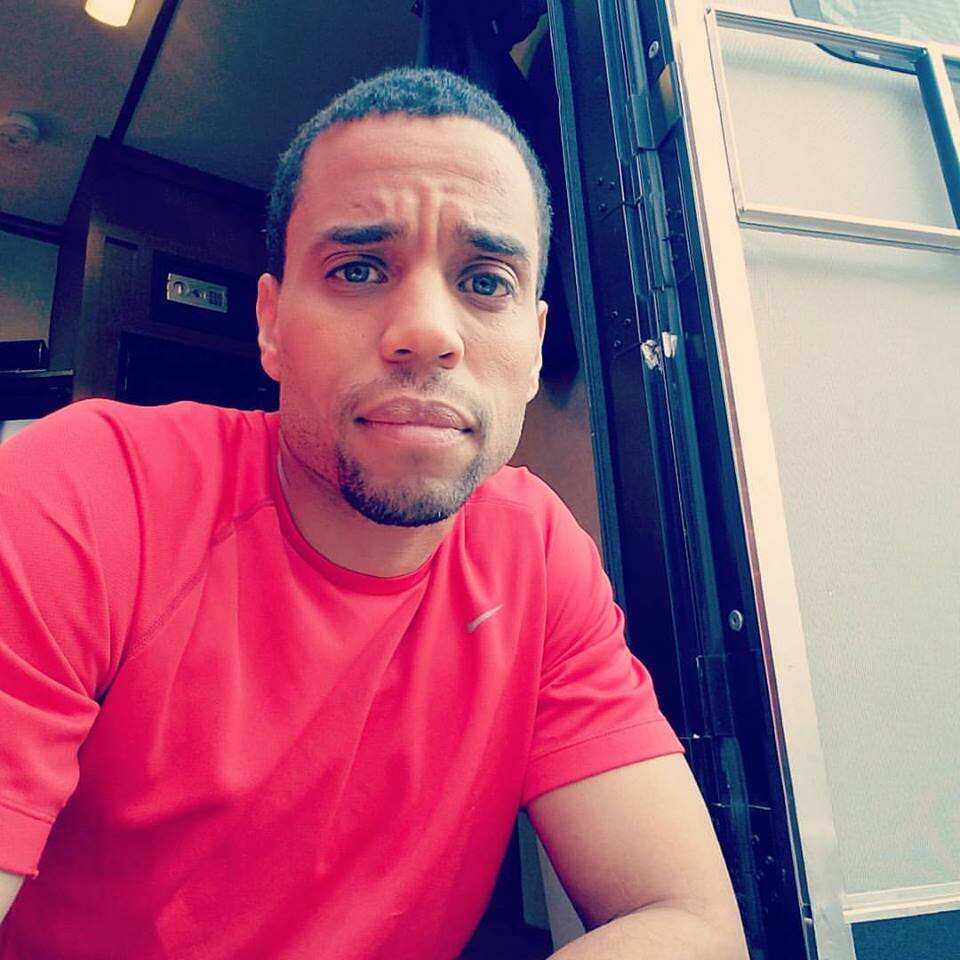 Ealy's body measurements
Early is an attractive man with dark brown hair and striking blue eyes. He stands at a height of 5 feet 10 inches (1.77m/ 177cm,) and weighs about 76kg (167 lbs.) His biceps measure 15 inches, his waist measures 32 inches, and his chest measures 43 inches. He wears size 11 shoes in American measurements.
READ ALSO: Josh Brolin bio: wife, net worth, age, height
Michael Ealy movies and career
Before his breakthrough in the film industry, Ealy was a waiter. He later joined the theatre in off-Broadway productions where he appeared in various stage plays. Among these were Whoa-Jack and Joe Fearless. In 2001, he got his first film role as Greg in the film, Kissing Jessica Stein. He then played the character of G-Mo in the 2002 movie Bad Company. The same year, he featured in Barbershop as Ricky Nash. The role of Ricky Nash was his breakthrough in the industry. In the movie, Ricky was a reformed thief. He played the same character in the follow-up film, Barbershop 2: Back in Business in 2004.
In 2003, Ealy featured in the second edition of the Fast and the Furious Series, 2 Fast 2 Furious, as Slap Jack. The following year, he acted as Jesse in the movie, November. Later on, in 2004, he played Mike in Never Die Alone. He went on to star in the independent film, Jellysmoke, as Jacob in 2005. Mark Banning directed the film. In 2008, he starred in two movies, Miracle at St. Anna and Seven Pounds as Sgt. Cummings and Ben Thomas respectively.
In the 2010 film, Takers, Ealy acted as Jake Attica. He also featured as Beau Willie in For Colored Girls. He went ahead to work in the 2012 film, Margaret, as Dave the Lawyer, and Detective Sebastian in Underworld: Awakening. He also featured in Think Like a Man as Dominic and in the movie, Unconditional, as "Papa Joe" Bradford. In 2012, the handsome Ealy starred in the movie Last Vegas as Ezra. 2014 saw this actor playing in two different films. These were About Last Night where he played the role of Danny, and Think Like a Man Too as Dominic.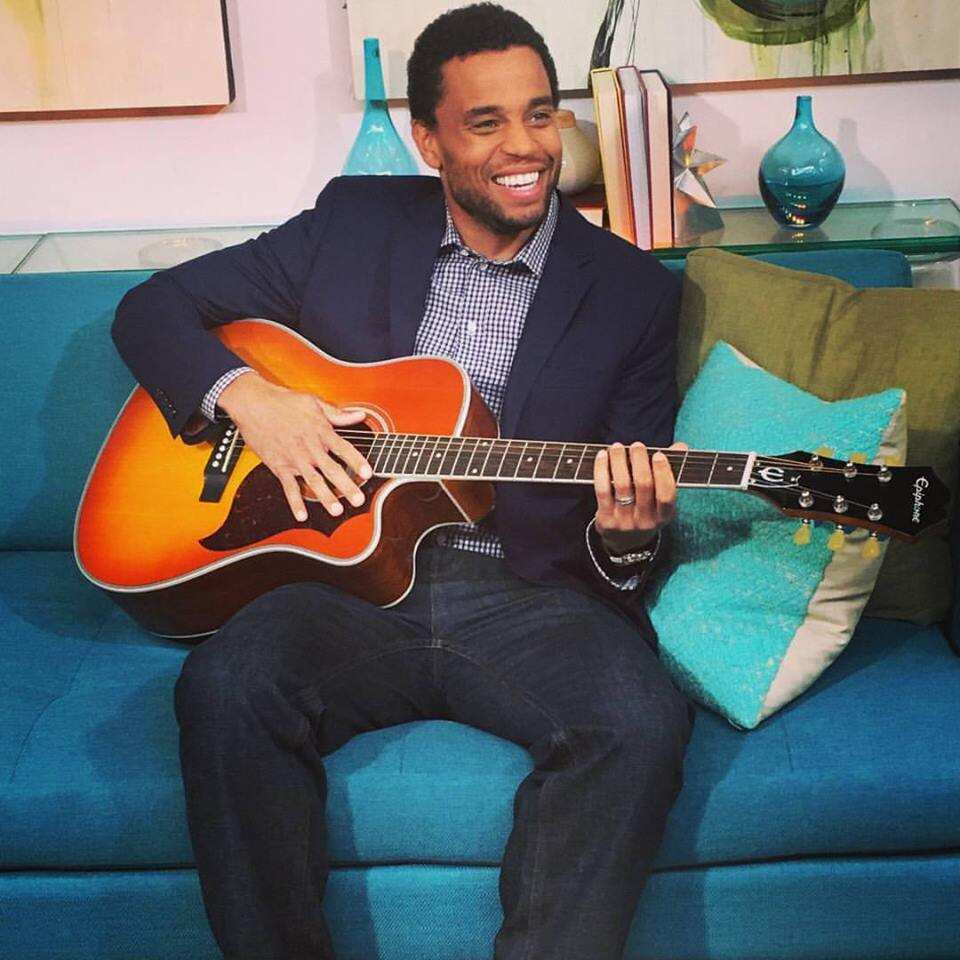 Early played the character of Carter Duncan, and was also the executive producer in the 2015 film, The Perfect Guy. He also acted alongside Meagan Good as Scott Russell in the 2019 movie, The Intruder. He will also feature in upcoming films such as Jacob's Ladder and Fatale.
In addition to the above Michael Ealy movies, the talented actor has also shown his acting prowess in different television shows. His first show was in Metropolis as Calvin McDade in 2000. In 2002, he played the role of Rick Kendrick in the show, E.R. He also acted as Virgible' Tea Cake' Woods in the 2005 television show, Their Eyes Were Watching God. In this show, he starred alongside Halle Berry. Quincy Jones and Oprah Winfrey produced it. Between 2005 and 2006, he played the role of Darwyn al-Sayeed in the television series, Sleeper Cell. The first season aired in December 2005 while the subsequent season, Sleeper Cell: American Terror, aired in December 2006.
The talented Ealy featured in the show, Suspect, as Det. Marcus Tillman in 2007. Between 2009 and 2010, he was Marshall Vogel in the ABC series, FlashForward. In 2010, he also acted in the second season of The Good Wife as Derrick Bond. In 2011, he featured in five episodes of Californication as Ben. The following year, he played the character Travis Marks in Common Law which is a series by USA Network that is about two cops who argue excessively and have to attend couple's therapy. The same year, he appeared as himself in WWE Raw in an episode that aired on the 7th of May.
Between 2013 and 2014, Ealy acted as Dorian in Almost Human. This was a sci-fi police show by Fox television where he played a co-lead role. The show only lasted one season before its cancellation. Ealy worked with Fox television again in 2015 when he played the leading part of Theo, a serial killer, in The Following. He also had a lead role in the 2016 series by ABC, Secrets and Lies. The show aired in the fall of that year. He acted alongside Gabrielle Union in Being Mary Jane from 2017 to April 23, 2019 when the show ended.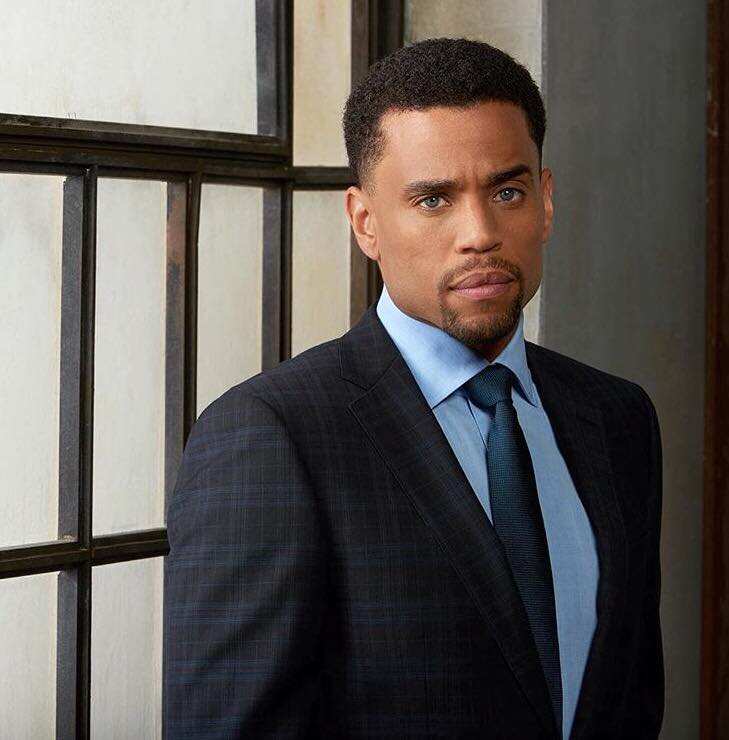 Did you know that Michael Ealy has been in music videos? Well, the actor featured in the 2005 video for the single Get Your Number from Mariah Carey's album Emancipation of Mimi. He played the role of the singer's love interest. He was also the male lead and Beyoncé's love interest in her music video, Halo, that was shot in 2009. In 2012, he also appeared in the video of the song Tonight by John Legend featuring Ludacris.
The actor also featured in John Russo's coffee table book, About Face. Pixie Press Worldwide published the limited-edition book. In 2009, he appeared in the documentary, The People Speak. The feature film was based on A People's History of the United States by Howard Zinn. He is a painter who enjoys painting in his free time.
Awards and nominations
From his numerous roles in the entertainment industry, Ealy has won some awards and earned several nominations. He won the Best Actor Award in the 2005 Black Reel Awards for his role in Their Eyes Were Watching God. For his excellent performance in Sleeper Cell, he was nominated for the 2017 Golden Globe Awards. In 2010, he won the Best Supporting Actor Award during the African-American Film Critics Association Awards. During the 2011 NAACP Image Awards, he got a nomination for the Image Award Outstanding Supporting Actor in a Motion Picture for his role in the movie For Colored Girls. He was also nominated to the 2012 Teen Choice Awards for his role in Think Like a Man.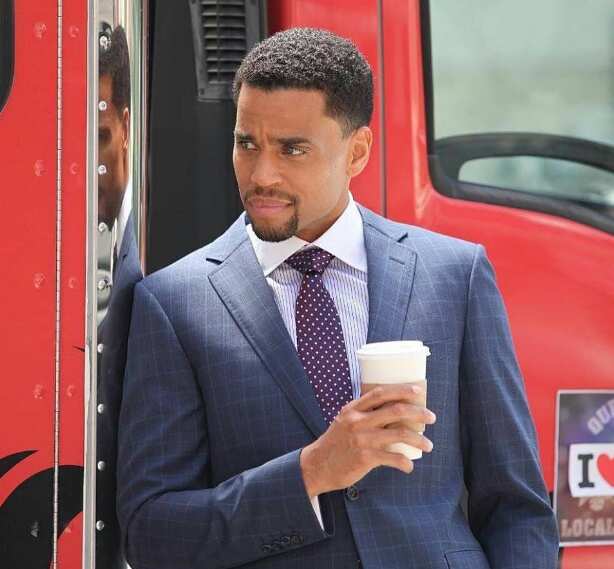 Relationships and marriage
Ealy is a married man. Khatira Rafiqzada is Michael Ealy wife. The actor and Khatira started dating in 2008. The couple's relationship thrived and led to marriage after four years of dating. He married Khatira in October 2012 in a ceremony that was held in Los Angeles, California. The union has since been blessed with two children. Michael Ealy kids are one son and one daughter. Who is Michael Ealy son? His name is Elijah Brown. The name of his daughter is yet to be disclosed. The actor keeps his family life away from the media.
He previously dated Halle Berry.
Michael Ealy net worth
What is Michael Ealy's net worth? Ealy is yet to disclose the exact amount of money that he makes from acting. Neither has he spoken about the payment he received for featuring in music videos. Although his exact net worth is hard to establish, there are reports that his net value is approximately $3 million.
Presence on social media
Early is active on different social media platforms. He has verified accounts on Facebook, Instagram and Twitter. The Michael Ealy Instagram account, @themichaelealy, has over 1.1 million followers and over 420 posts. On his official Twitter page, he has over 305k followers and has sent out over 4.9k tweets. He also has a Facebook page with over 1.2 million followers. He uses his social media pages to keep in touch with his fans. He often posts about the new developments in his career.
Michael Ealy is a handsome actor who is famed for his charming looks and excellent execution of characters in both television shows and films. The University of Maryland alumnus continues to wow his audience as he performs different roles in the film and entertainment industry. Beyond acting, he is also a husband and father of two. His fans across the world are awaiting the release of his latest films. Be on the lookout for their premiere!
READ ALSO:
Tom Hanks bio: age, height, net worth, wife, children
Samantha Lewes biography: movies, relationship with tom hanks, cause of death
Source: Legit.ng