Dacre Montgomery bio: age, height, net worth, who is he dating?
Dacre Montgomery is an Australian actor famous for his role as Billy in Stranger Things. The rising star has a few credits to his name, but judging from his popularity, this number is set to increase soon. Here is all you need to know about Dacre.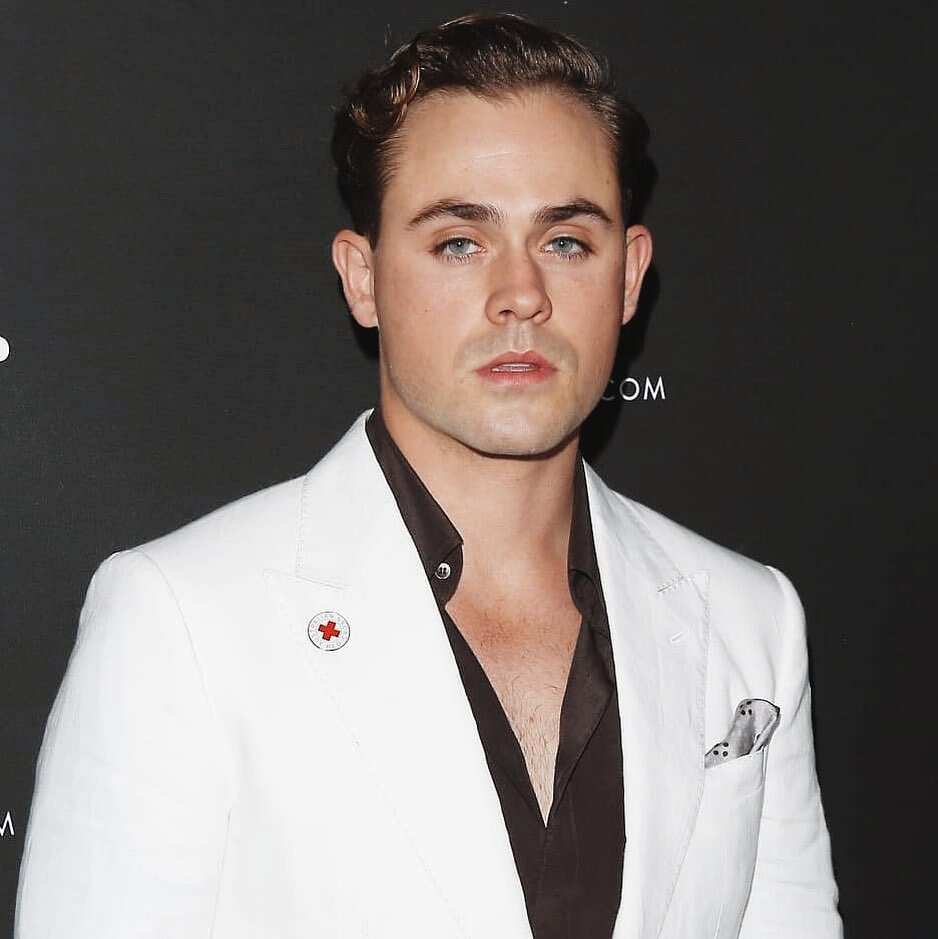 In Stranger Things, Dacre portrays Billy Hargrove, an antagonist who is the elder step-brother of Max Mayfield. Billy echoes the abuse from his father in his behavior toward Max and her friends. Far from his on-screen persona's character towards his sister, Dacre, in real life, actually adores his younger sister. Read on to know more about the celebrity.
Profile summary
Full name: Dacre Kayd Montgomery-Harvey
Birthdate: 22nd November 1994
Place of birth: Perth, Australia
Dacre Montgomery age: 25 years old
Birth sign: Sagittarius
Ethnicity: White
Religion: Christianity
Sexual orientation: Straight
Hair color: Dark brown
Eye color: Blue
Dacre Montgomery height: 5 feet 10 inches (1.78 meters or 178 centimeters)
Weight: 77 kilograms or 170 lbs
Shoe size: 11 (US)
Chest: 42 inches or 107 centimeters
Waist: 33 inches or 84 centimeters
Biceps: 15 inches or 38 centimeters
Body type: Athletic
Early life and family
Dacre Kayd Montgomery-Harvey was born on 22nd November in the year 1994 in Perth, Australia.
How old is Dacre Montgomery? He is currently 25 years old.
The celebrity was born to Scott Montgomery Harvey and Judith Barret-Lennard. His father is from New Zealand while his mother is Australian-Canadian. Both his parents worked in the Australian film industry.
Dacre has a younger sister, Saskia Montgomery, who is 12 years younger than him.
Dacre was an overweight kid who was bullied a lot, and while growing up, his parents were so strict that they did not allow him to watch TV until he was five years old.
Education
Dacre Montgomery young went to Mount Lawley Senior High School and then joined the Western Australian Academy of Performing Arts (WAAPA), where he enrolled in a three-year course.
He graduated with an acting degree from Edith Cowan University in 2015.
It is reported that Dacre was not very good at academics. He was more interested in acting and other extracurricular activities.
While in high school, his classmates voted him as 'most likely student to become a Hollywood star'.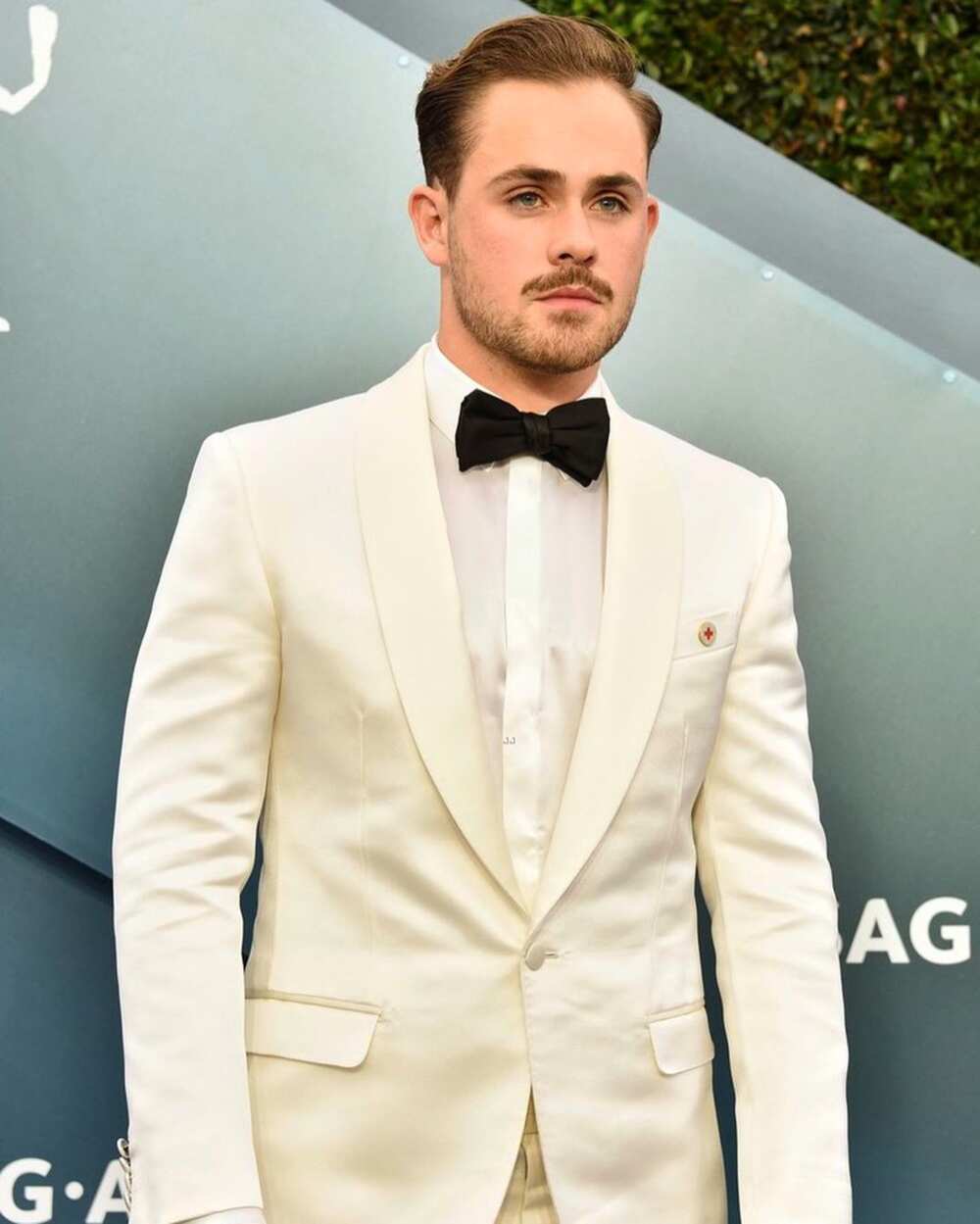 Career
As his parents were involved in the Australian film industry, Dacre spent his childhood on film sets, which made him develop an interest in acting. He began performing when he was only nine years old.
When he was 10, he got a role as an extra in a short film. At 12 years old, he started taking comprehensive acting classes.
When he was 12 years old, Dacre and his parents went to Vancouver and met an agent who advised Dacre to lose weight. Dacre followed this advice, and this is where his weight loss journey began.
Dacre Montgomery movies and TV shows
Throughout his career, Dacre has starred in a number of productions. Here is a list of all Dacre Montgomery movies and TV shows:
The Broken Heart Gallery - The film is in the post-production phase.
In Vitro (2020) - Male narrator
Stranger Things (2017-2019) - Billy Hargrove
Angus & Julia Stone: Chateau (2017) - Lead Man
Power Rangers (2017) - Jason (Red Ranger)
A Few Less Men (2017) - Mike
Better Watch Out (2016) - Jeremy
Tryptophan (2015) - Jake
Make Them Suffer: Old Souls (2015) - Robert
Betrand the Terrible (2011) - Fred
Family Tree Pilot Trailer (2011) - Will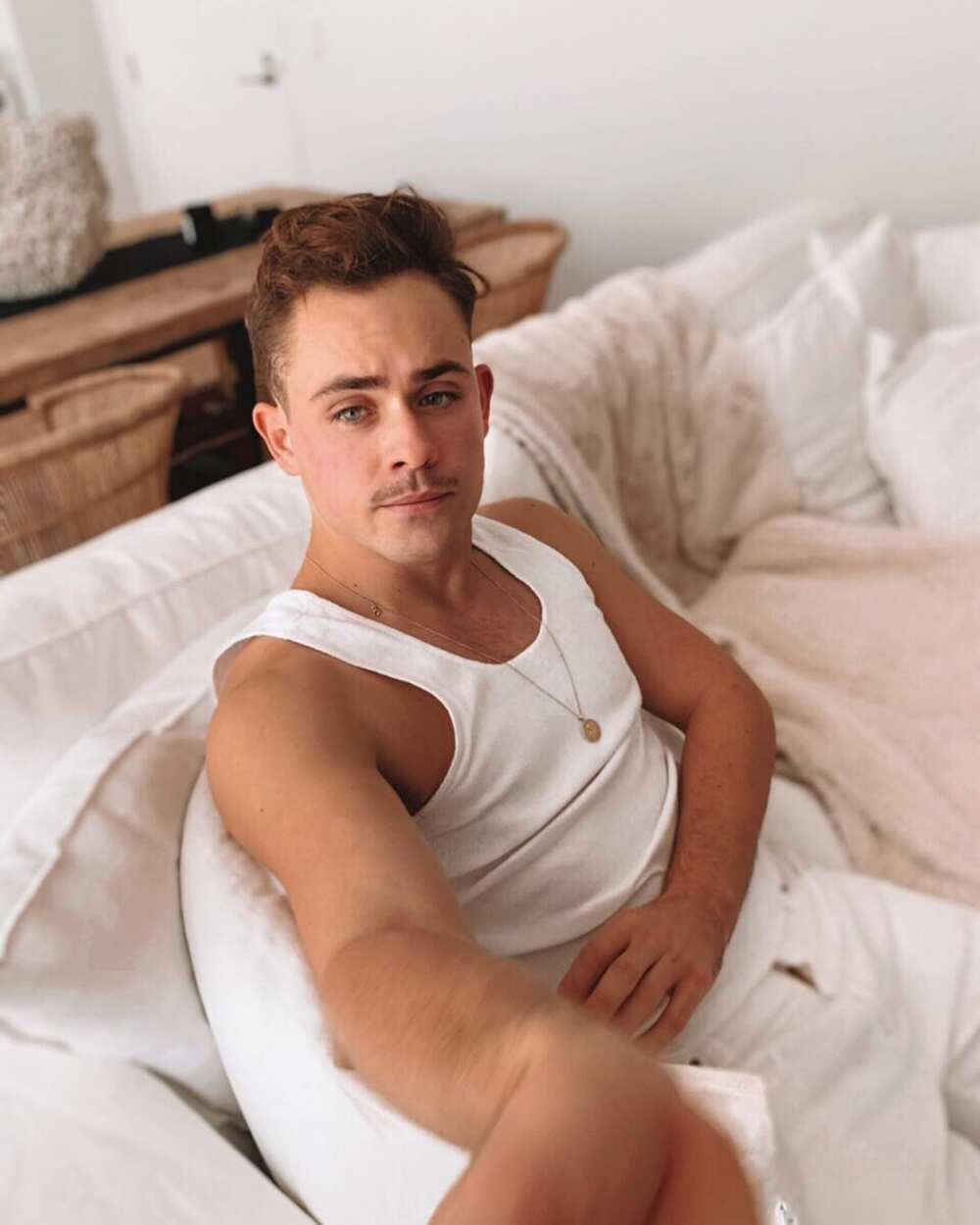 Appearance as himself
The star has appeared as himself in the following productions:
The IMDb Show (2019)
BuzzFeed Celeb (2019
Entertainment Tonight Canada (2019)
WGN Morning News (2019)
Piper's Picks TV (2018)
Red Christmas: Making Better Watch Out (2018)
Good Mythical Morning (2017)
Beyond Stranger Things (2017)
The Talk (2017)
Celebrity Page (2017)
IMDb at San Diego Comic-Con (2017)
Movie Trivia Schmoedown (2017)
Made in Hollywood (2017)
Made in Hollywood: Teen Edition (2017)
Home & Family (2017)
Nickelodeon Kids' Choice Awards 2017 (2017)
Entertainment Tonight (2017)
Apart from acting, Dacre has also written, directed and produced a short film titled In Vitro (2020).
The celebrity also has a podcast, DKMH, where he narrates his own poetry. The podcast's Apple Podcasts page reads:
I have spent two years compiling my poetry and these wonderfully talented musicians have helped me bring it to life. There are five core human drives that influence human behavior. To AQUIRE, To BOND, To LEARN, To DEFEND, To FEEL ....This podcast is a depiction of what DRIVES ME and how much my experiences have shaped who I am. It is supposed to be altogether meditative, confronting and hopefully...universally relatable. What drives you...?
The podcast, which currently has eight episodes, is produced by Christopher Mottram & Liv Pollock.
Love life
What about his love life?
Is Dacre Montgomery gay?
No, he is not. He is straight.
Who is Dacre Montgomery dating?
Dacre Montgomery girlfriend is Liv Pollock. Liv is an Australian model from Perth. Dacre and Liv met on social media.
Dacre once posted an Instagram photo of himself and Liv with the caption:
I want to use this moment (and platform) to thank @liv.pollock - it's not often that partners get the recognition and appreciation for just how much they do. This woman right here is the backbone of everything I do. She's the brains AND the elegance. She's the one that packs up her bags and moves around the world for me. She's the one that wakes up in a different hotel room everyday, because she's there supporting me. She's the one that has to deal with me coming home (exhausted) acting like an absolute basket case. She's the one that helps me flesh out every idea. She's the sounding board and the intelligence. She's the emotional support and also the person that allows me to live in the present and not take some things too seriously. So here's a massive thank you to partners all around the world. The people that (sometimes) don't get the recognition for just how much they do.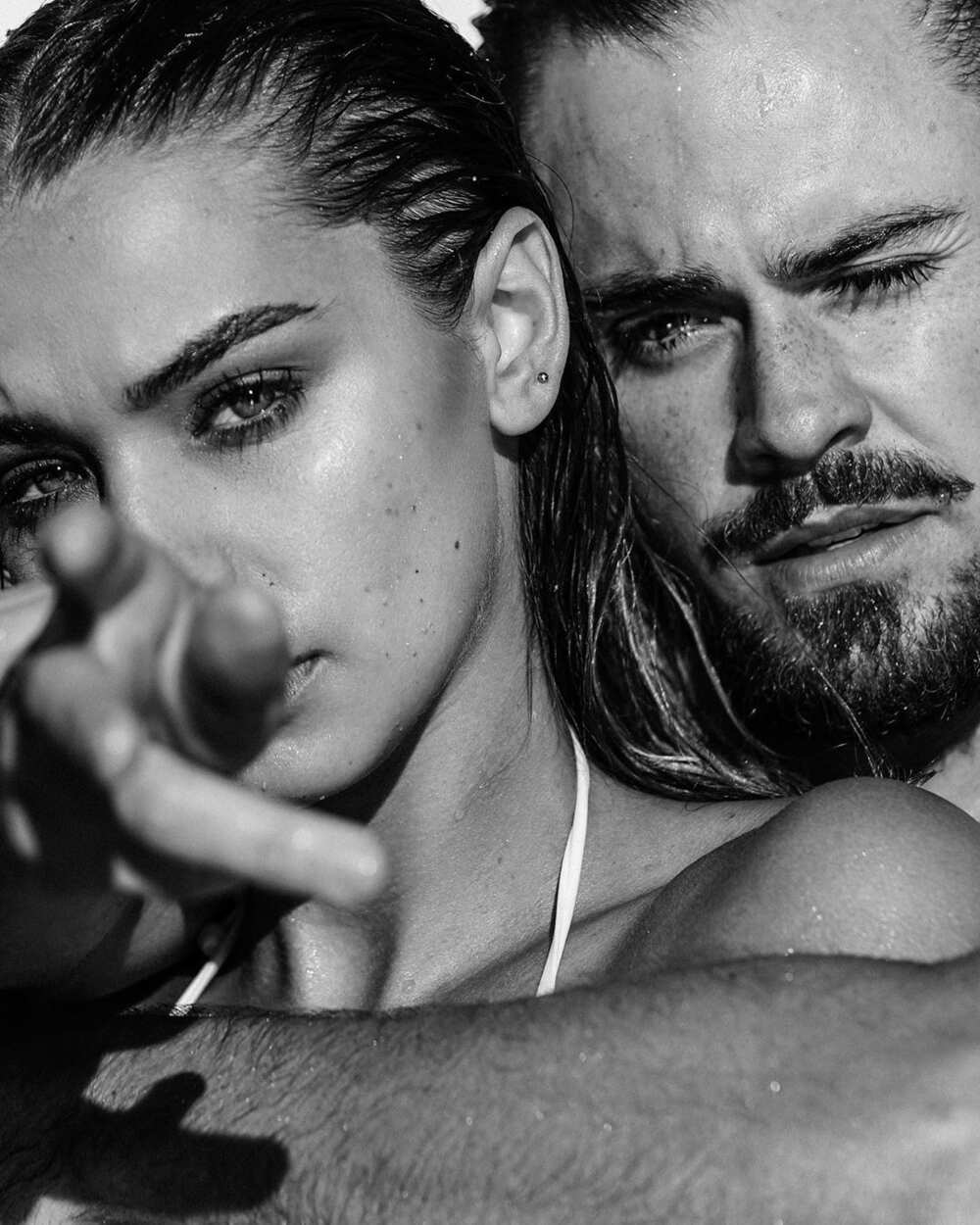 Dacre Montgomery net worth
According to wealthygorilla.com, his net worth is $1 million
Social media
Dacre Montgomery Instagram account has 6.5 million followers. The actor joined Twitter in October 2015 and now, he has 357.6K followers on the platform.
His Facebook page has over 100K likes and over 200K followers.
Famous Dacre Montgomery quotes
We'd be doing parkour on my high school roof; we'd get in trouble. But I was never a reckless kid.
I was really fat in school.
My mum didn't really let me watch TV until I was about 5 years old.
I didn't have any friends. I was bullied. I didn't play sports.
I have so much drive and passion for this industry and the creative arts, and I want other kids to have that kind of drive, and to have a fire in their belly for whatever industry that they want to get into.
I was bullied in high school, and it's interesting coming from the other side of the camera lens, finding out that all of these people that I thought were my antagonists in my life were probably just as insecure as I was at that age.
I wasn't a good kid in school. I wasn't a bad kid. I just didn't focus. My grades weren't good. I mucked around, you know, a phase everyone went through.
After Year 12, I went to Vancouver for my gap year and met an agent who told me to lose 25 kg.
My parents worked in the film industry, but they both worked behind the camera, so I like to think that I have a really good understanding of how all the parts of the puzzle come together to make a film or TV show.
I came from drama school, and it's a group of 18 people working together in every single production and splitting up the roles for three years, so I am very much about the team.
It's not just the actor in front of the camera. And it's important to have respect for all those people that work behind the camera.
It's one huge arc right until you're in your early 20s. You're always changing and always learning, but it's very much that chapter in your life: fall crazy in love, become extremely angry at little things. It's a tumultuous time.
I am the biggest geek and fan of film and TV, and I just go through phases.
It'd been about four months since shooting 'Power Rangers,' and 'Stranger Things' was the first thing I saw that made me think, 'I need this.' I had one day to get my act together, so I made a short film rather than a self-tape. It had an opening score, opening titles, and I may or may not have put on a g-string and danced to 'Hungry Like a Wolf'.
It sounds super cliche, but my sister is 12 years younger than me, and I remember when I was there holding her in my arms for the first time. And that kind of responsibility you feel when you hold a child in your arms.
I have a confession... I don't eat Vegemite, which probably makes me "un-Australian".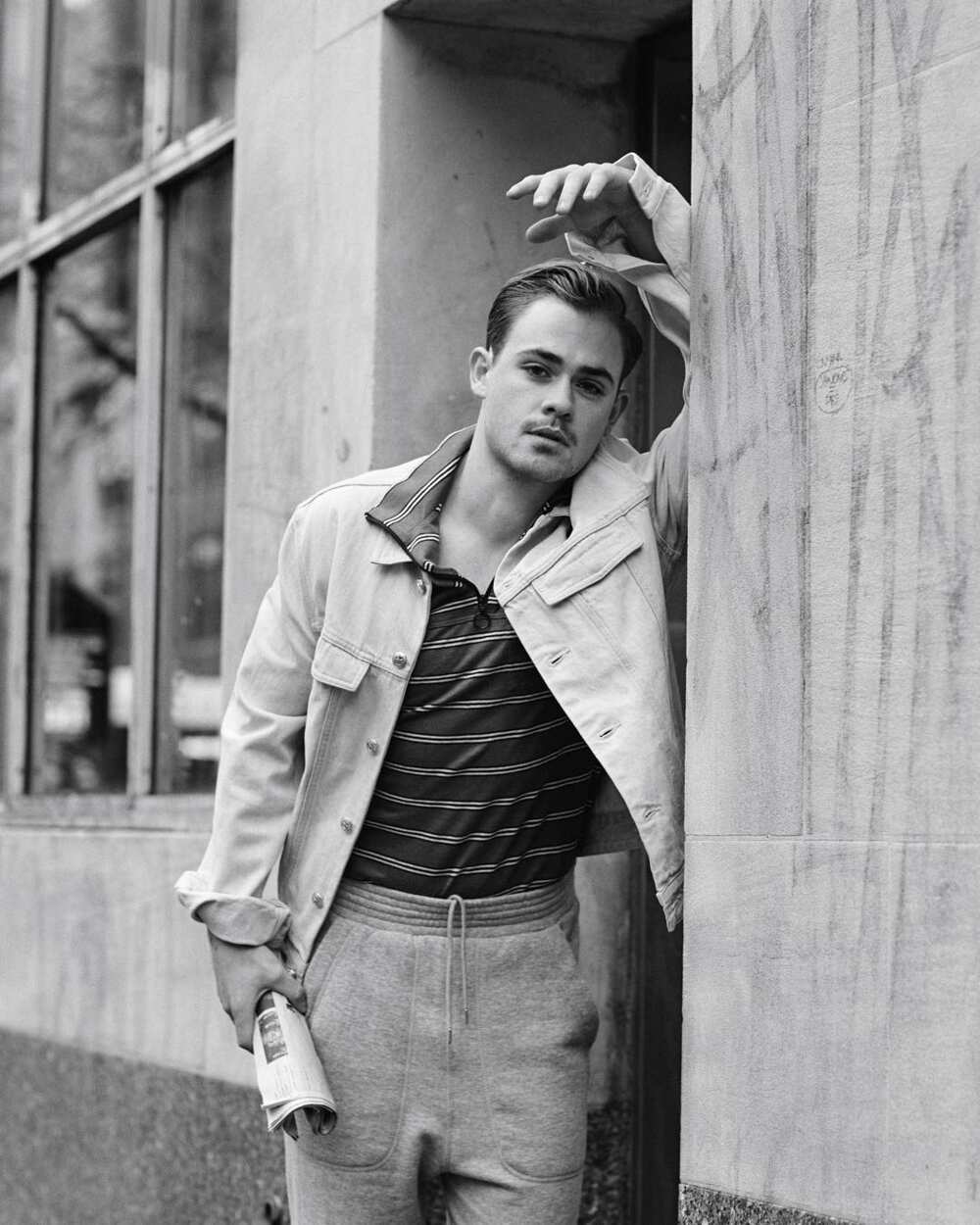 Frequently Asked Questions (FAQs)
Here are more interesting facts about the actor:
1. How do you pronounce the name Dacre?
His name is pronounced like "acre" with the letter D attached to the front.
2. How old Is Billy from Stranger things?
In season 3 of Stranger Things, Billy is 18 years old.
Dacre Montgomery is an actor who has risen from being a victim of bullying to being one of the most famous faces in Hollywood. His biography is truly inspirational.
Source: Legit.ng