Raheem Sterling bio: age, net worth, club, height, kids, stats
For football fans, the name Raheem Sterling is probably not new in their vocabulary. The Jamaican-born star is one of the most talented and skilled professional football players in the modern generation. He plays for current English Premier League champions, Manchester City and the England national team.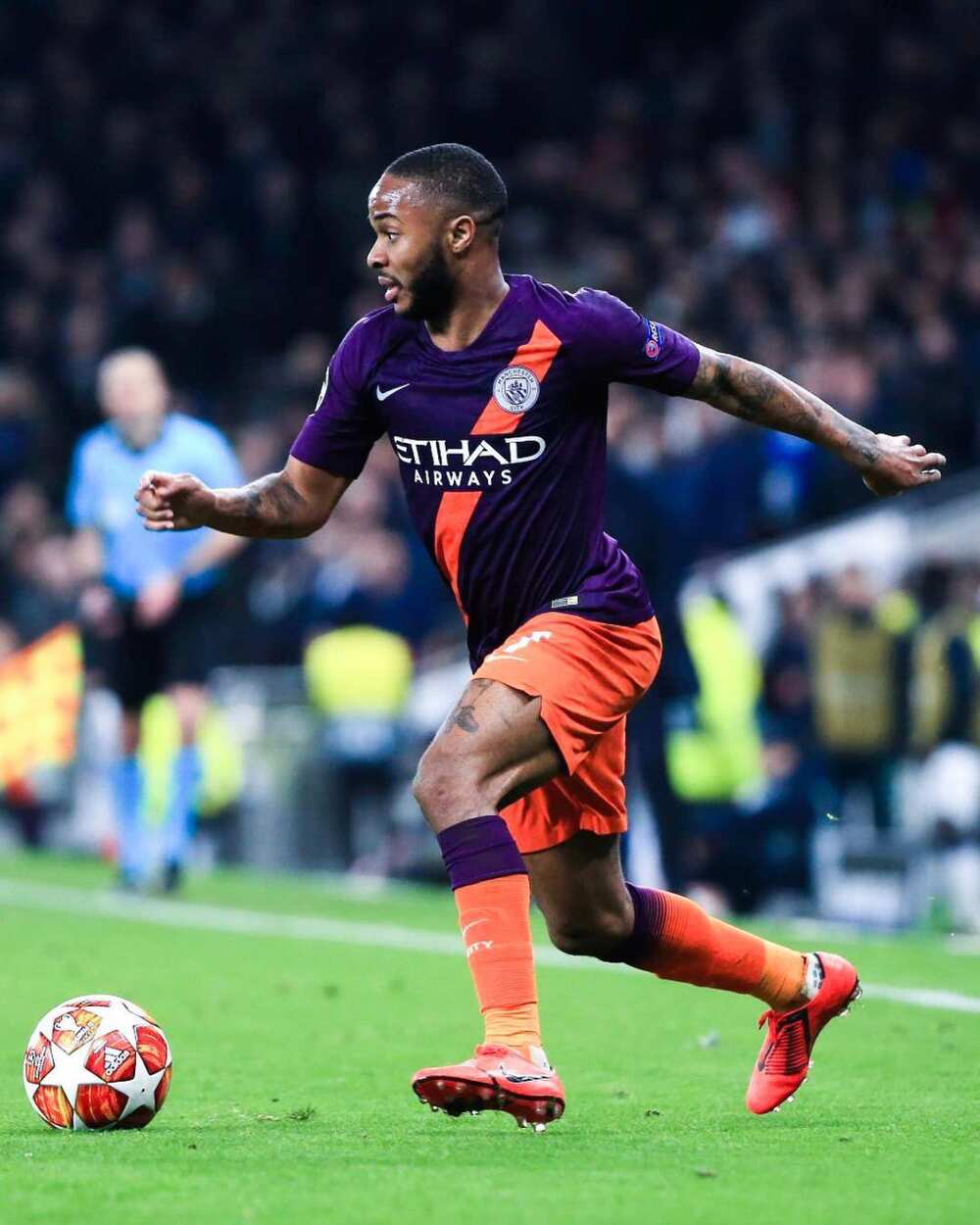 Watching Raheem Sterling play football is a great pleasure. His dazzling dribbling skills, fast pace and the way he takes down defenders have made many people love his game. The star has also won several titles with his current club, in addition to other individual honours.
Raheem Sterling personal profile
Full name: Raheem Shaquille Sterling
Date of birth: 8 December 1994
Age: 24 years
Place of birth: Kingston, Jamaica
Citizenship: England, Jamaica
Religion: Christian
Height: 5' 7'' (170cm)
Profession: Soccer Football player
Position: Forward, Winger
Current club: Manchester City
Social media: Facebook, Twitter, Instagram
Raheem Sterling biography
The football star was born on 8 December 1994 in Kingston, Jamaica, to mother, Nadine Sterling. He has three siblings, Kingston (brother), and two sisters, Kimberley and Lakima. The footballer moved to England with his mother when he was five. Their life changed following the murder of his father when the future footballer was 10. His mother had to work as a cleaner to earn some extra cash and take care of their needs. The future star enrolled in Copland School in Wembley, North West London. He opted to quit education and focus on his football career.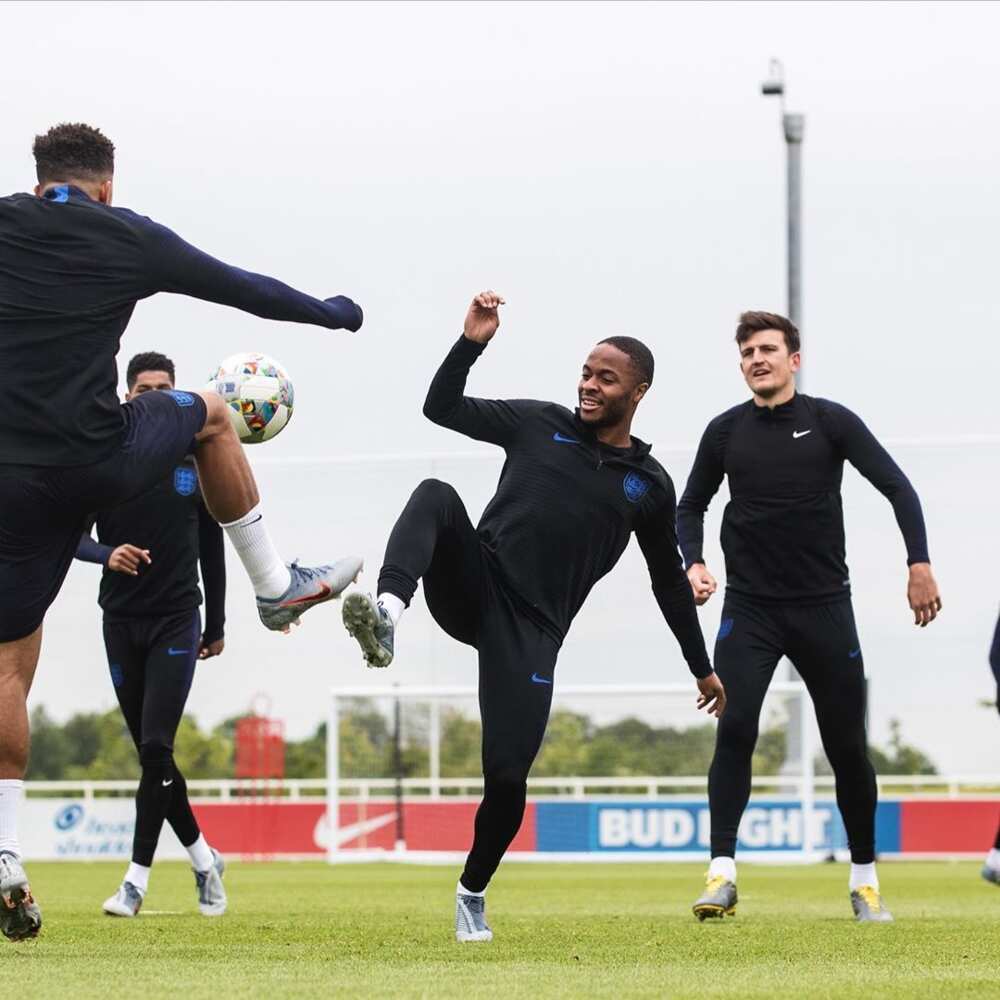 The young footballer began his football journey at North-West London side, QPR, back in 2003. He joined Liverpool in 2010 and scored many goals in their U18 team that earned him a promotion to the senior squad. The footballer quickly rose to fame, becoming an integral part in the Liverpool squad. In 2014, he won Europe's Golden Boy award, becoming the second English player to receive the accolade after Wayne Rooney. He, however, disappointed some of his fans by completing a record move to Manchester City on 14, July 2015, becoming the most expensive English player. He has since lifted several titles and scored lots of goals while at his current club, Manchester City. In his national team career, the football sensation received his first call to play for England back in 2012. He was also part of the 2018 World Cup squad that finished fourth in the tournament.
READ ALSO: Top 10 richest footballers in the world
Raheem Sterling age
How old is Raheem Sterling? The English footballer is currently 24 years old. He is probably yet to enjoy the climax of his career, having in mind the average retiring age of most football players. There is no doubt the young forward still has more to offer in the game and to his fans in the future.
Raheem Sterling height
You can quickly tell that the talented forward is not tall at a glance. He stands at 5' 7" (170cm) tall, which explains why he rarely scores header goals. His height is perfectly proportional to his weight of 69 kg and allows him to maintain balance when running with the ball.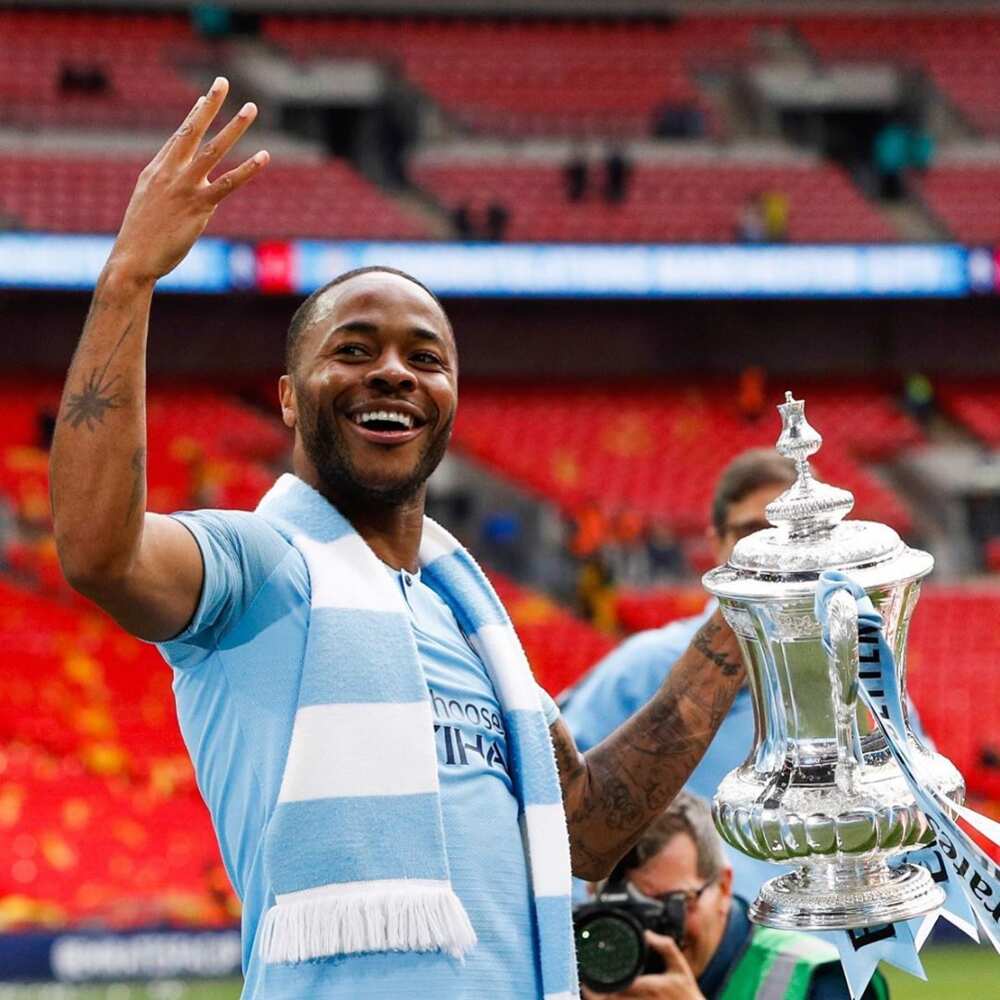 Raheem Sterling stats
Titles, goals and honours are some of the metrics that define a player, and Sterling's numbers speak volumes about his elevated status. The pacey forward has only played for two clubs in his senior level, Liverpool (2010-2015) and Manchester City (2015-date). He has also featured for the senior national team on numerous occasions. He rose to fame when playing for Liverpool's first team, but only won titles at Man City.
Goals scored
England national team: Eight goals in 49 appearances
Manchester City: 69 goals in 191 appearances
Liverpool: 23 goals in 129 appearances
Liverpool U23: Eight goals in 22 appearances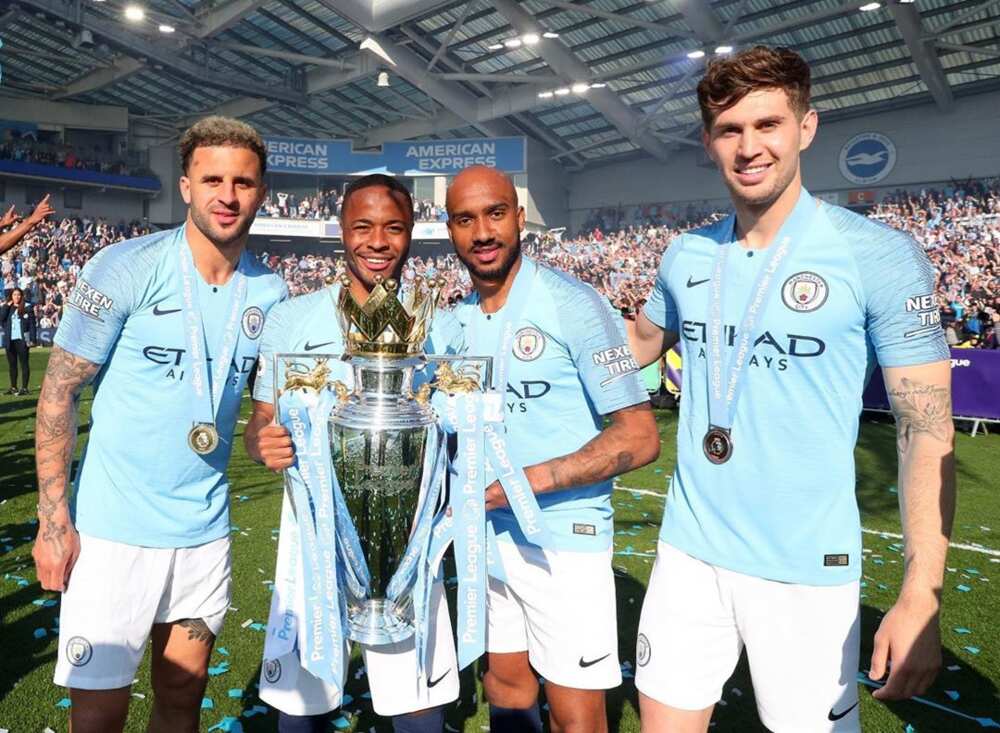 Raheem Sterling Man City
Joining Man City is one of the best decisions the Jamaica-born footballer made in his career. He spent five years at Liverpool without lifting any trophy, but everything changed after shifting to Manchester. The forward has won a total of six titles with Man City and still hoping for more in the coming seasons. Sterling enjoyed one of his best club careers in football, following a successful season with Man City, under coach Pep Guardiola. He was a key pillar as the club made history by winning the domestic treble in the recently concluded 2018/2019 season. They defended their English Premier League title, beating close rivals Liverpool by a single point. Guardiola's team added to their cabinet the FA Cup and EFL Cup titles, to round up a historic season.
Titles won with Manchester City
Premier League: Two (2018, 2019)
FA Cup: One (2019)
EFL Cup: Three (2016, 2018, 2019)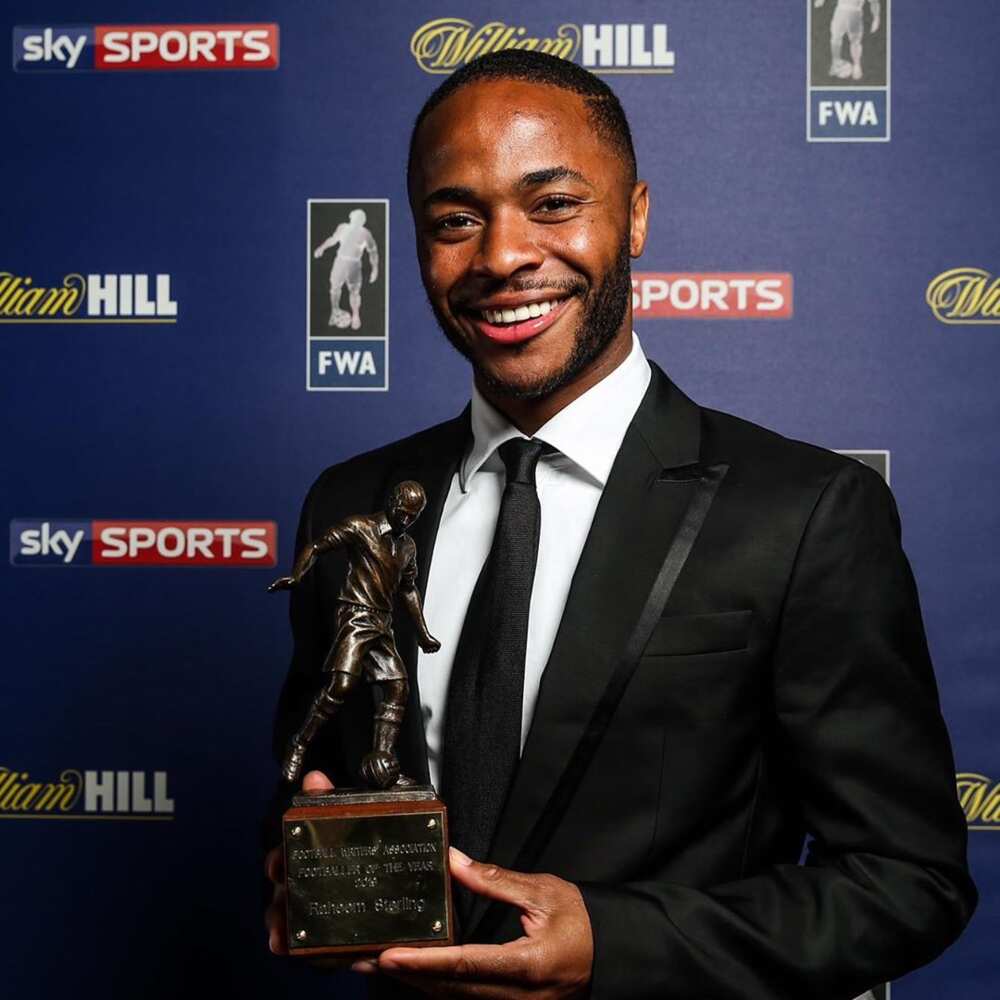 Sterling's stellar performance saw him honoured with the 2019 PFA award for Young Player of the Year and the 2019 Footballer of the Year award by the Football Writers' Association. He scored a total of 25 goals and made 18 assists for Man City in the 2018/19 season.
Raheem Sterling net worth
Modern football is big business, and the topic of money in football is one of the fascinating conversations about the sport. Big companies and wealthy people pump billions of cash in football and clubs are willing to spend more to sign good players. It is also a platform for players to make more money, especially when signing new contracts. Sterling is undoubtedly one of the best players in the world, and that means more money in the basket for the Jamaican-born star.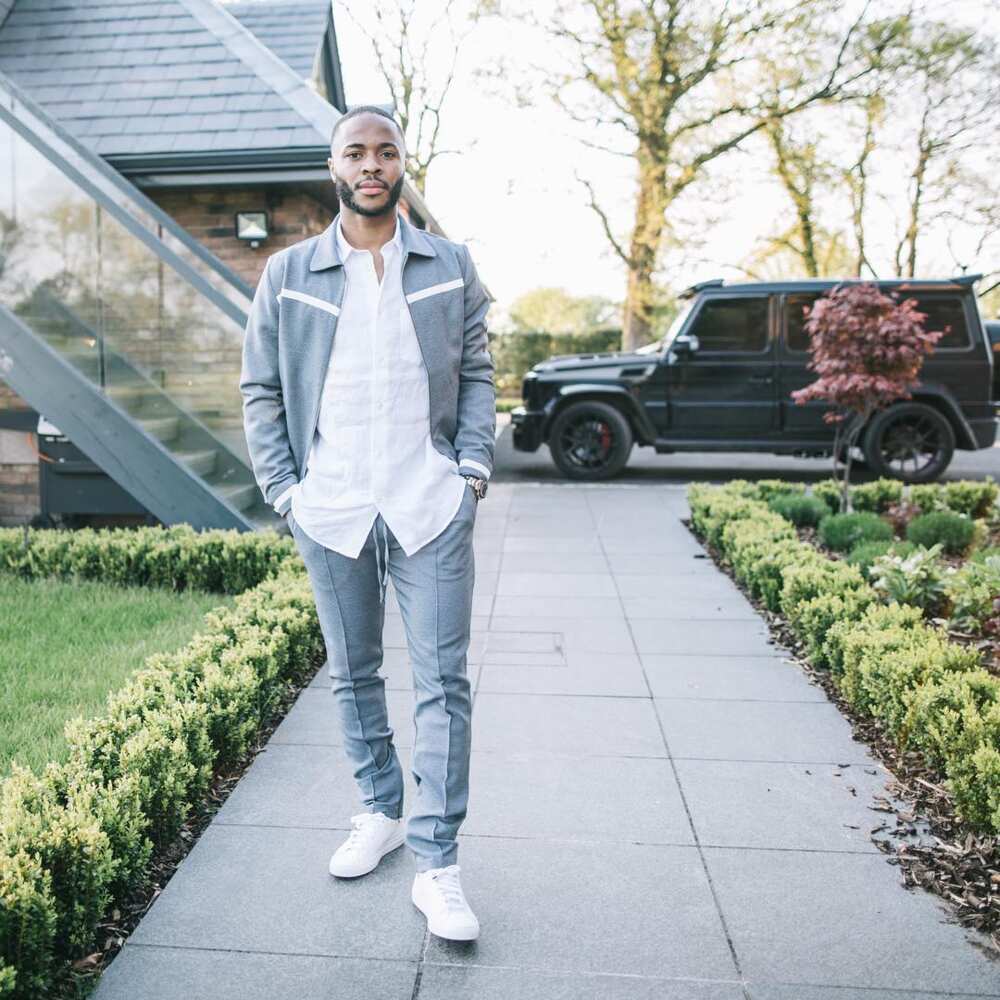 The winger has acquired more wealth since joining Man City, through contracts and lucrative endorsement deals. His move to Liverpool from QPR was £500,000. In 2014, he signed a five-year contract worth £100,000-a-week for Liverpool. His record transfer to Man City was £49m, where he is currently receiving a salary of £300,000. The winger signed a £15m-a-year contract extension with Man City back in November 2018. He has an estimated net worth of £36 million. The talented forward also has a sponsorship deal with sportswear company Nike and video game company Electronic Arts (EA). He owns a luxury of cars and an expensive house he bought in 2017.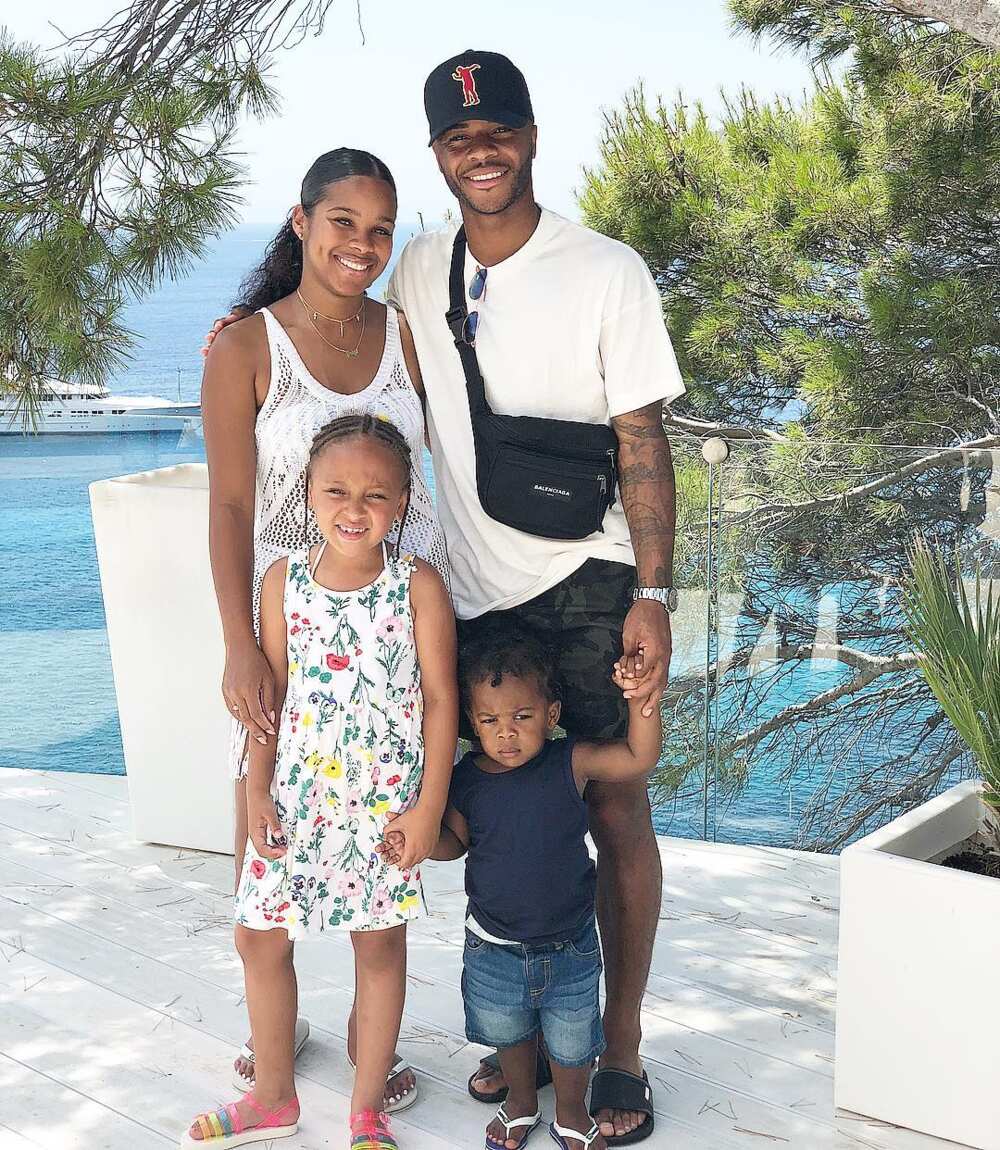 Raheem Sterling family
Having a family is probably the dream of many people, and Sterling is no exception. The Man City star is not married but is currently living with his long-time girlfriend, Paige Milian. The two separated for a short time when Sterling was still at Liverpool and reconciled after the star joined Manchester City. So, how many kids do they have? What are the names of Raheem Sterling kids?
The forward has two kids. His first born is daughter, Melody Rose. The beautiful Melody was born in 2012 to Sterling's former girlfriend, Melissa Clarke. In January 2017, Sterling and Paige welcomed their first child together, Thiago. The footballer is a caring dad who loves his family and often shares their best moments in his social media accounts.
Anyone who loves football will probably enjoy watching Raheem Sterling display his brilliant skills on the pitch. The young talented forward carries the hopes of many fans and has all it takes to win the prestigious Ballon d'Or football award in the future. He is a living example of hard work and determination and a role model for many young footballers in the world.
READ ALSO: Eden Hazard bio: age, height, wife, salary, religion
Source: Legit.ng