Jedediah Bila bio: age. partner, net worth, leaving 'The View'
Who is Jedediah Bila? She is a phenomenal woman who has amazed many with her intelligence. Most people admire her for her bold character on live TV which has landed her many opportunities, especially in her career. She also delights in politics whereby she never tires of airing her views on various issues.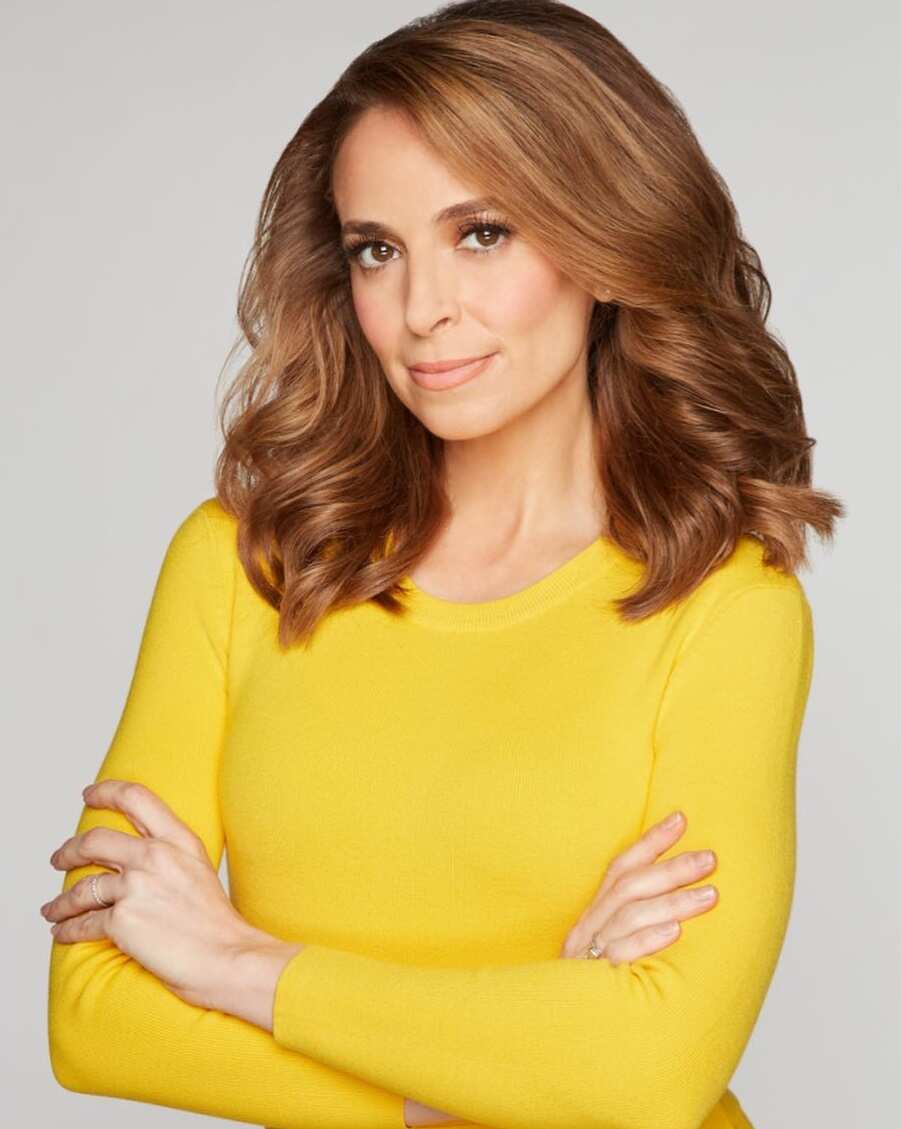 Bila is also a true definition of beauty with brains. This talented columnist, American television host, and an author followed her family's upbringing, which encouraged people to voice their concerns. Bila seemed to have taken this with utmost importance. Jedediah Bila proved this by the way she handled conversations and debates in most of the shows she hosted.
Jedediah Bila profile summary
Name: Jedediah Louisa Bila
Date of birth: 29th January 1979
Place of birth: Brooklyn, New York
Age: 40 years
Nationality: American
Relationship status: Married
Net worth: $1.5 million
Occupation: Columnist, American television host, Author
Eye colour: Brown
Hair colour: Light brown
Horoscope: Aquarius
Height: 5 feet 5 inches
Jedediah Bila bio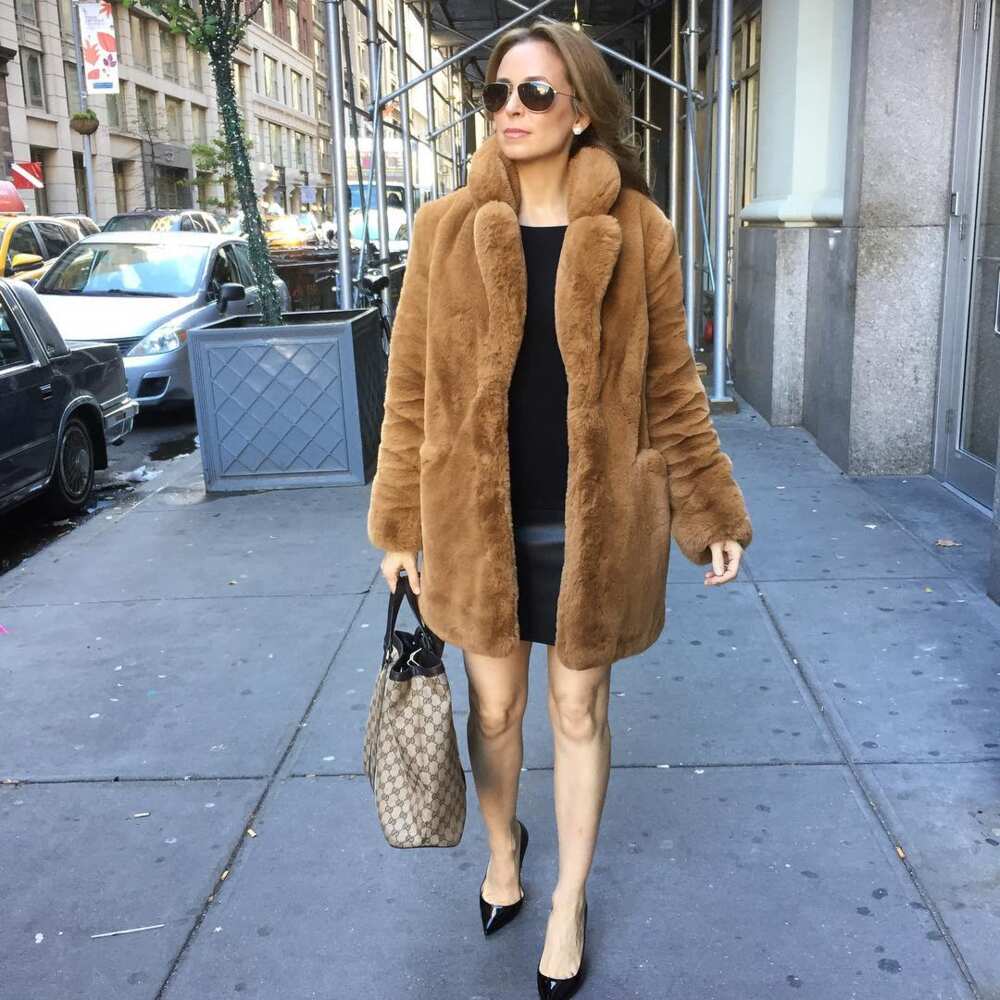 The ethnically diverse Jedediah Louisa Bila was born on 29th January 1979 in Brooklyn, New York but grew up in Staten Island. She is of Italian ethnicity and has American nationality. Louisa's father worked in a small stamp and coin business while her mother did acting classes at home.
Louisa was a dedicated student and ran track in high school. She graduated as a valedictorian from Wagner College with a bachelor in Spanish and masters in Spanish literature at Columbia University. Jedediah had always thought of becoming an actress, but in 2005 she began her teaching career in New York. She taught Spanish and creative writing.
READ ALSO: Martha MacCallum bio: age, husband, children, net worth
Louisa career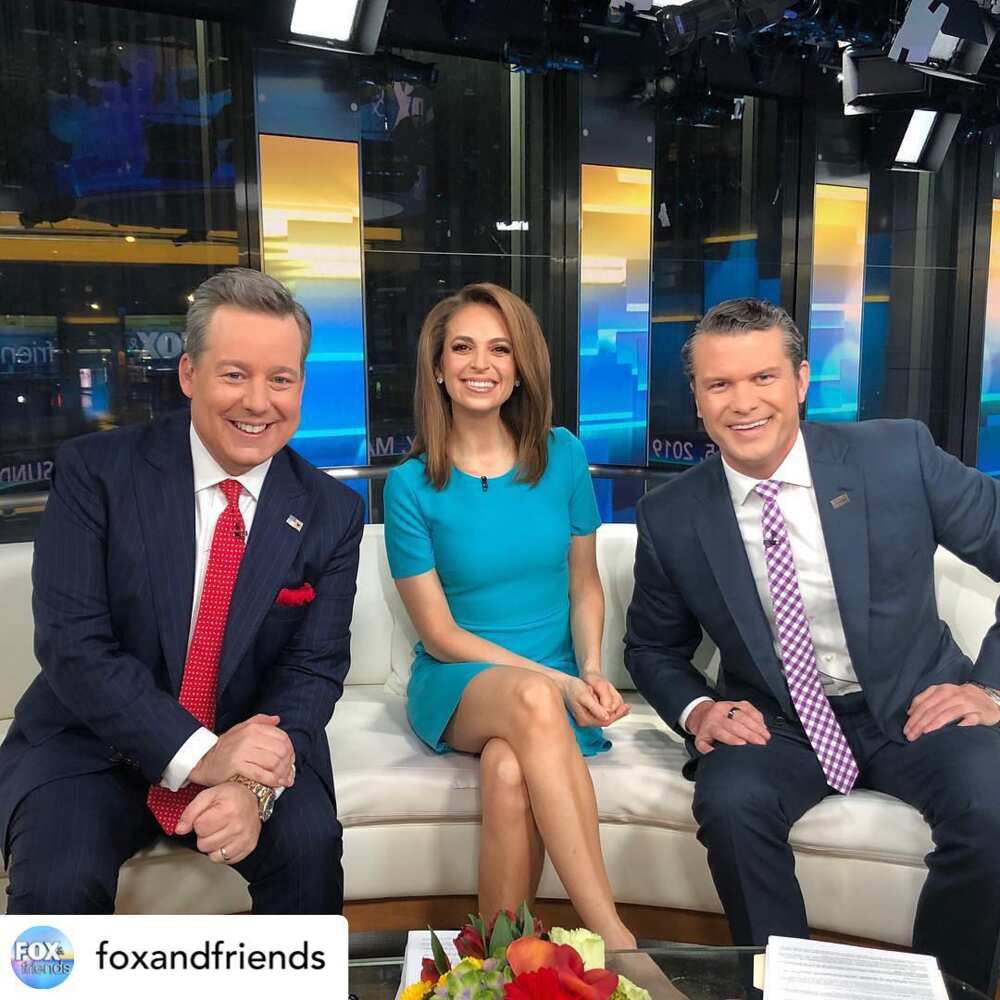 The talented anchor is not a democrat or a republican. She registered as an independent. However, her political grounds and views gradually revealed in her career as years progressed. She is known to voice her opinion in any debate, and she never goes down without a fight. The charismatic lady is also a remarkable co-host to numerous shows. Below is how her career unravelled:
2014 – She became a co-host and panellist on programs such as Outnumbered and The Five on Fox News.
2016 – Bila departed Fox News and joined the 20th season of ABC's show, The View. In this show, the bold and beautiful anchor was known to speak on various controversial issues. Her guests ranged from politicians such as Donald Rumsfeld and Hillary Clinton to performers such as Lin-Manuel and Sarah Jessica Parker.
2017 – Louisa left The View on 18th September 2017 and in the same year she hosted "The Abby Tell All" Lifetime special.
2018 – She appeared on a couple of Sirius XM shows, co-hosted The Five and featured on the Greg Gutfeld show.
Louisa Bila is also an author with various books to her name. They include Outnumbered: Chronicles of a Manhattan Conservative published in 2011. She also authored #DoNotDisturb: How I Ghosted My Cell Phone to Take Back My Life, which was published in 2018.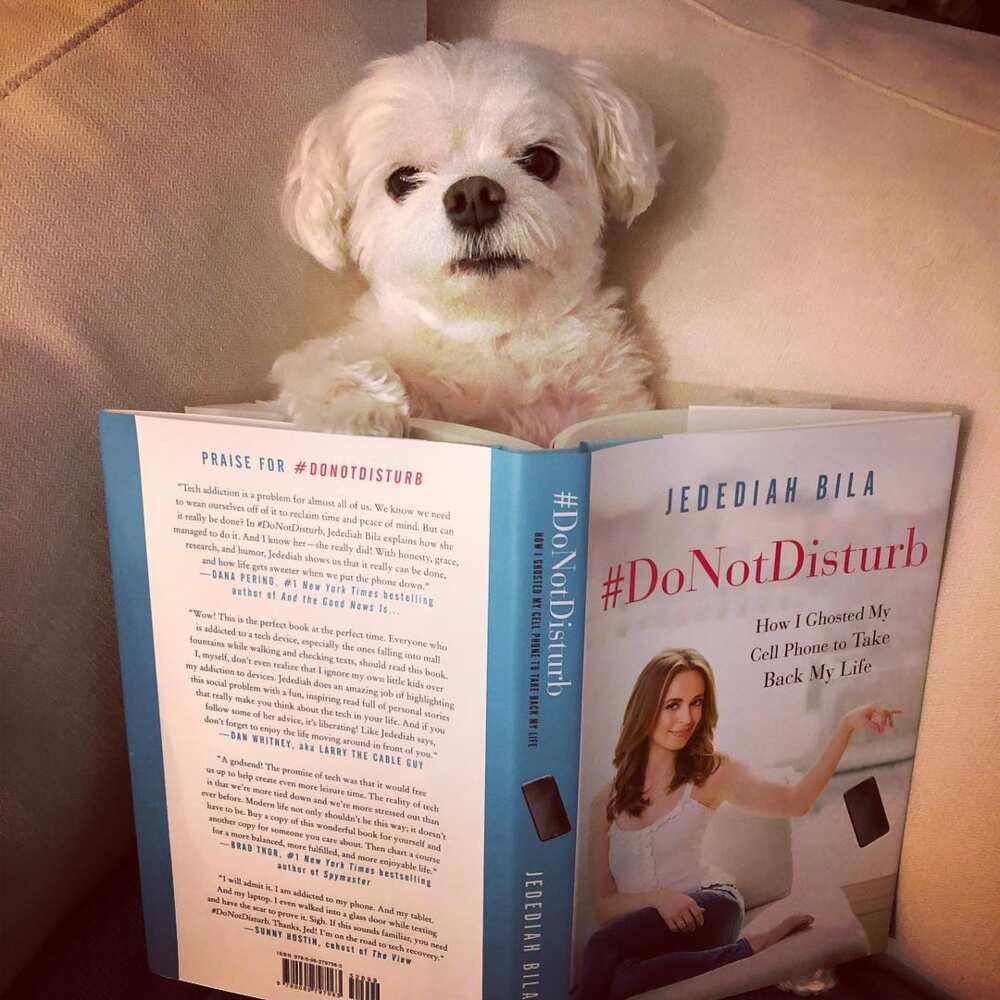 Why did Jedediah Bila leave The View?
When the co-host announced her departure from The View, most of the show viewers were perplexed by the sudden decision. This triggered questions and rumours as to why she left. On her last day on The View, the fantastic presenter explained that she was embarking on a new book project among other projects, hence her departure.
The renowned co-host nonetheless cleared the air that there was no bad blood between her and her fellow panellists. Yes, they had heated disagreements during the show, but none was personal. She described them as being family, and they are friends regardless of what went down. Her sudden resignation saddened viewers of the show since she brought energy to the show with her sarcastic charisma and grounded facts to arguments.
READ ALSO: Heidi Rhoades bio: age, net worth, partner and photos
Jedediah Bila net worth
Her net worth is estimated to be $1.5 million. She has amassed her wealth from various career adventures such as being a radio presenter, an author, and a co-host and commentator on numerous TV shows.
Her Delorean car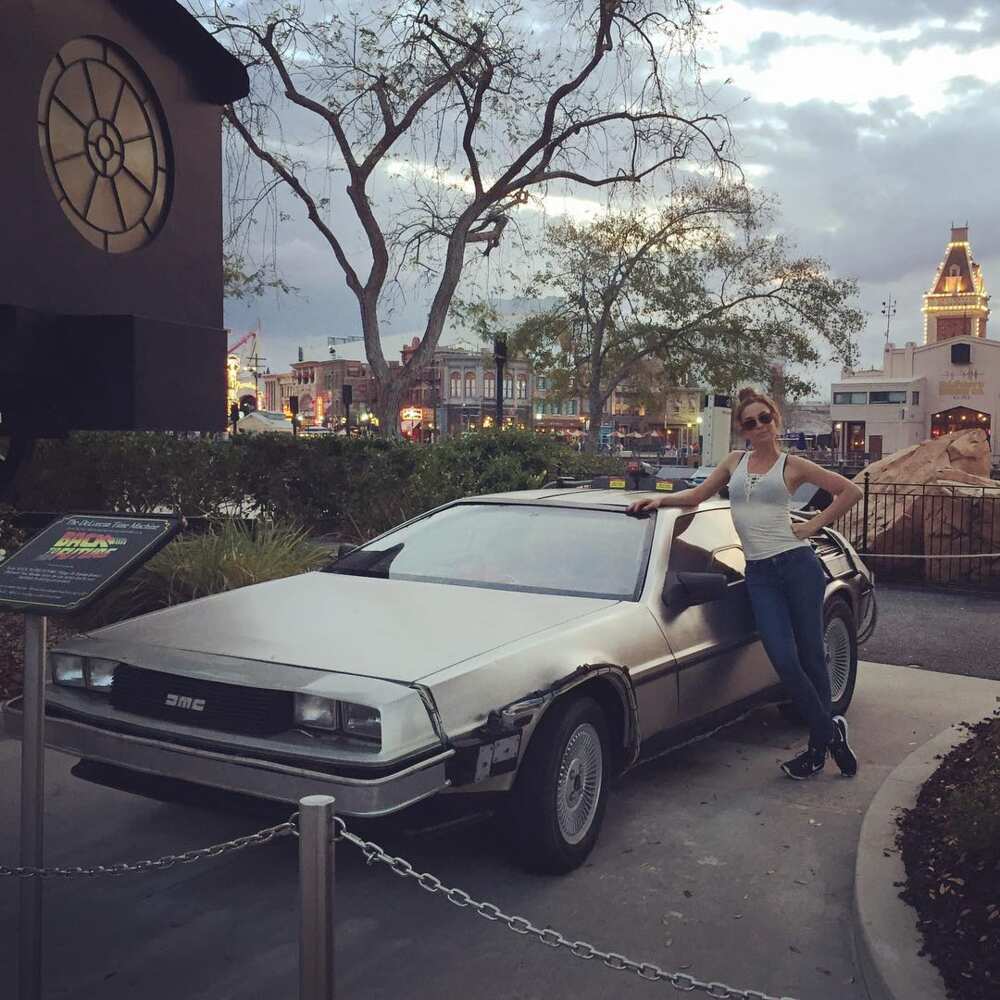 Jedediah is very fond of cars, not just cars; the classical and vintage types. She owns a Delorean valued at $24,750. This car is fitted with a V6 cylinder engine, yielding a max horsepower of 132 PS at 5500 rpm. It also clocks a top speed of 209 km/hr (130 mph) and a maximum torque of 152 lb.ft at 5500 rpm.
Jedediah Bila age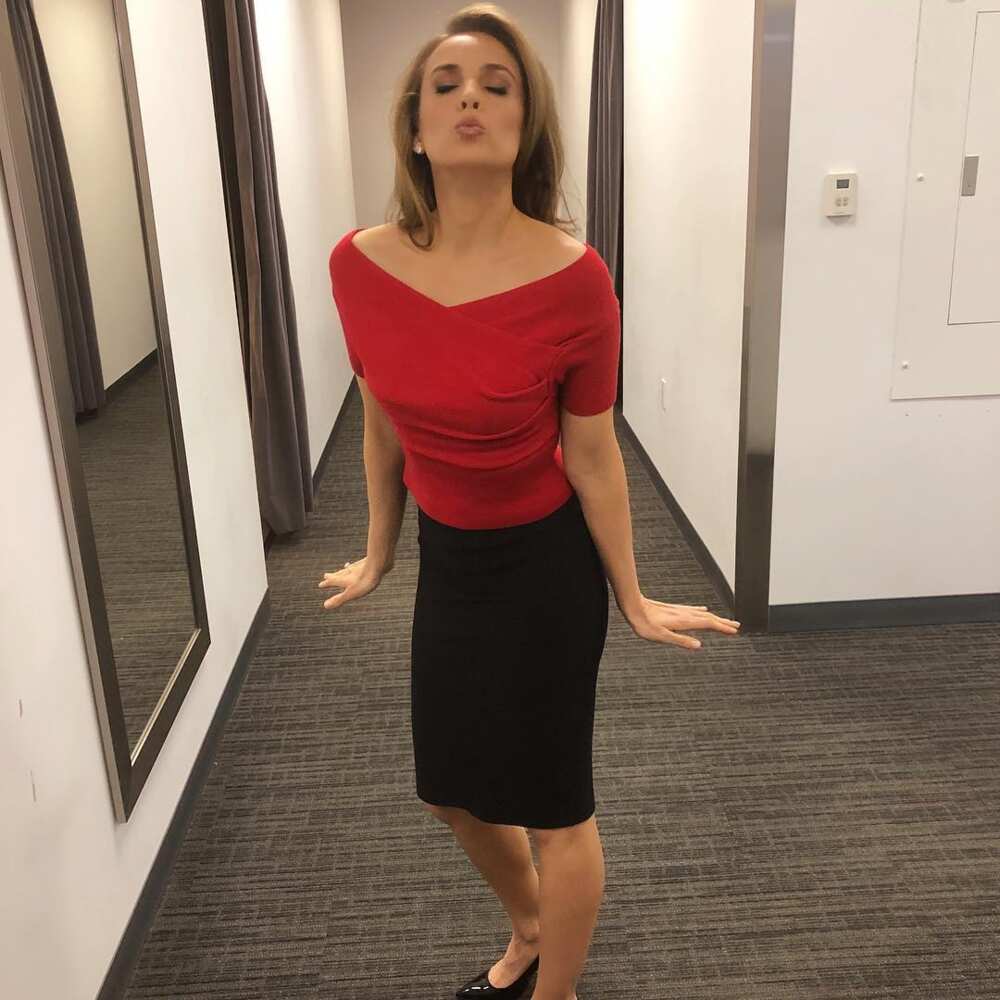 Many have been asking, how old is Jedediah Bila? Having born on 1979, the two-time Emmy nominated television host is 40 years old.
READ ALSO: Maisie Richardson-Sellers bio: Age, height, ethnicity, partner
Family
This gorgeous television host is a married woman. Jedediah Bila husband is Jeremy Scher. The husband is a corporate strategist who graduated from Rice University. On 12th June 2017, Jedediah Bila fiance proposed, and she accepted thus becoming Jedediah Bila partner.
The beautiful lady officially announced her engagement with her fiance, Jeremy in The View show in June 2017. Jedediah Bila married her sweet husband on 18th February 2018. The wedding took place in Huntington, New York. A maximum of 60 guests were invited. Family and friends also graced the event. The two, however, do not have any kid, and they have not announced any plans of welcoming one soon.
What happened to Jedediah Bila? This was one of the questions on the minds of Bila's fans. Her departure on The View left a void in the show, but she termed it as an opportunity to venture in other activities. She always brought that missing ingredient in any debate. She is, however, a brilliant individual as proven in her educational background and also a strong vocal woman. Fox News Channel announced that Jedediah Bila would return as a co-host in their weekend broadcast of "Fox & Friends,". This will give the contributor a wider platform on the cable-news network.
READ ALSO: Justin Berfield today: age, height, net worth, partner
Source: Legit