You cannot mention Saturday Night Live without the name Cecily Strong coming up in the conversation. The beautiful, talented, and funny woman has been part of the cast on the show since 2012, and her skits have made millions laugh all over American and the world at large. With such a portfolio and pages made by fans dedicated to her, people are curious to know more about Cecily Strong.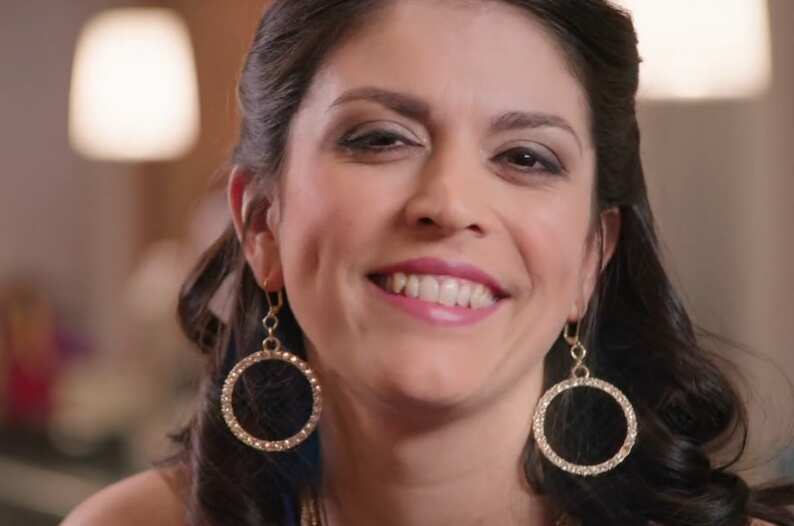 While some people land and maintain their careers due to their family name, chance or through devious means, Cecily Strong got and maintained her career for the past 7 years due to her sheer talent, dedication and a lot of hard work.
Cecily Strong profile summary
Name: Cecily Legler Strong
Date of birth: 8th February 1984
Place of birth: Springfield, Illinois, USA (Raised in Oak Park, Illinois)
Current residence: New York City (For 9 months while she films for SNL) Los Angeles (while on vacation from work)
Zodiac sign: Aquarius
Nationality: American
Ethnicity: Caucasian with English, German, Swiss-German, Scottish and Italian roots
Hair colour: Black
Eye Colour: Dark brown
Husband: N/A
Occupation: Actor, voice actress and comedian
Cecily Strong age
She was born on 8th February 1984, so the actress just turned 35 a little more than two months ago.
Cecily Strong height and body measurements
She is quite tall as she stands at 5 feet and 9 inches. She has a beautiful figure with her bust-waist-hip ratio being measured at 37-27-38 inches. She also wears a 34C bra cup size.
Cecily Strong bio: childhood and education
Born to her now divorced parents William"Bill" strong and Penelope Strong in Springfield, Illinois, the family moved to Oak Park, Illinois where she grew up. Once her parents divorced, she lived with the father, and he worked as an associated press bureau chief. Her mother was a householder.
Strong attended the Oak Park and River Forest High School where she graduated in 2002. She went ahead and joined the California Institute of the Arts where she studied acting and 4 years later graduated with a BFA in theatre.
Throughout her childhood, she was obsessed with Saturday Night Live (SNL), and she dreamed that she would one day appear on the set of the show. Her childhood dreams really did come true.
READ ALSO: Actress Essence Atkins bio: age, height, twin sister, husband, kids
Cecily Strong career
After graduating she moved to Chicago where she studied at Second City and later joined iO Chicago where she began performing. Here she performed and travelled with a troupe for four months. She continued to perform in theatre by appearing in the Edinburgh Fringe Festival, Chicago Sketch Festival, Goodman Theater, Bailiwick Theater, the Mercury Theater and also in the Chicago Just For Laughs.
Apart from just theatre, Cecily also got to act in movies and TV series and has an impressive IMDb portfolio. Her first movie was "How to Sponsor a Uterus" back in 2012. From here on she got cast more movies and a couple of TV series. A few of them are as follows:
2013-2015 — The Awesomes
2015 — The Bronze, Slow Learners and The Meddler
2016 — Angie Tribeca (TV series), Maya and Marty, Ghostbusters as well as Scream Queens (TV series)
2017 — Man Seeking Woman (TV series) and Detroiters (TV series)
2018 — The Simpsons (TV series) — She voiced the character, Megan Matheson.
Cecily Strong can credit most of her success to SNL. Once she appeared on the show in 2012, she stuck and became a regular comedian on the show and is now one of the most recognisable names in relation to it.
Cecily Strong weight gain
Cecily has always maintained quite an enviable hourglass figure. She tries to maintain her weight and figure by making sure that she eats quite healthy and by working out. However, during the off-season, when she is not shooting for SNL, she enjoys her food without worrying too much. This means that her weight fluctuates. She normally weighs between 55kgs and 65kgs.
It should also be noted that she is mildly hypoglycemic and has been so since she was young, so even while staying healthy, she must have her sugar. These two reasons could be why she looks like she has gained some weight.
Is she pregnant?
Since way back in 2014, Cecily has been plagued by rumours that she is pregnant, and to date, there is still no baby in sight. People seem to be deeply invested in her life and weight fluctuations so much that whenever she appears on screen with a little extra weight, the rumour mill starts once again. As of today, her stomach is quite flat, showing no signs that she is pregnant.
Love life: Who is her partner?
Back in 2014, Cecily Strong was rumoured and later confirmed to be dating fellow co-star on SNL, Mike O'Brien. People were concerned about their relationship as SNL has a strict no-dating policy among co-workers. When asked if she was worried about it, she replied;
"Absolutely. It's probably stupid. But I got the okay from my dad, who is a business professional. It happens. The good thing is I never feel like I'm complaining or talking about my job too much."
Apart from this interview, she has kept silent about her romantic life. No one knows if she is still with O'Brien or if they quietly broke up. She and Mike do not post each other on their social media pages, and Strong has not posted another man on her pages or been seen with anyone else.
This Cecily Strong bio shows people everywhere, most especially young girls, that a woman can be beautiful, funny, smart and successful. She does not need to be just one thing, and neither does she need to conform to what society deems to be right for her. We wish Cecily bigger strides in her career life as we definitely need to have her on our screens, making us laugh.
READ ALSO: Aja Naomi King bio: age, height, boyfriend, net worth