It is no secret that movie and TV stars make a lot of money, more than you can imagine. Some of the highest paid actors on TV make $1 million for a single episode, more than many of us will ever see in our lifetimes. Kaley Cuoco is one such actress who has made an impact on Hollywood, alongside with Ellen Pompeo and Vergara. Their roles on TV networks have caused their net worth to skyrocket. Kaley Cuoco net worth is among the highest in Hollywood.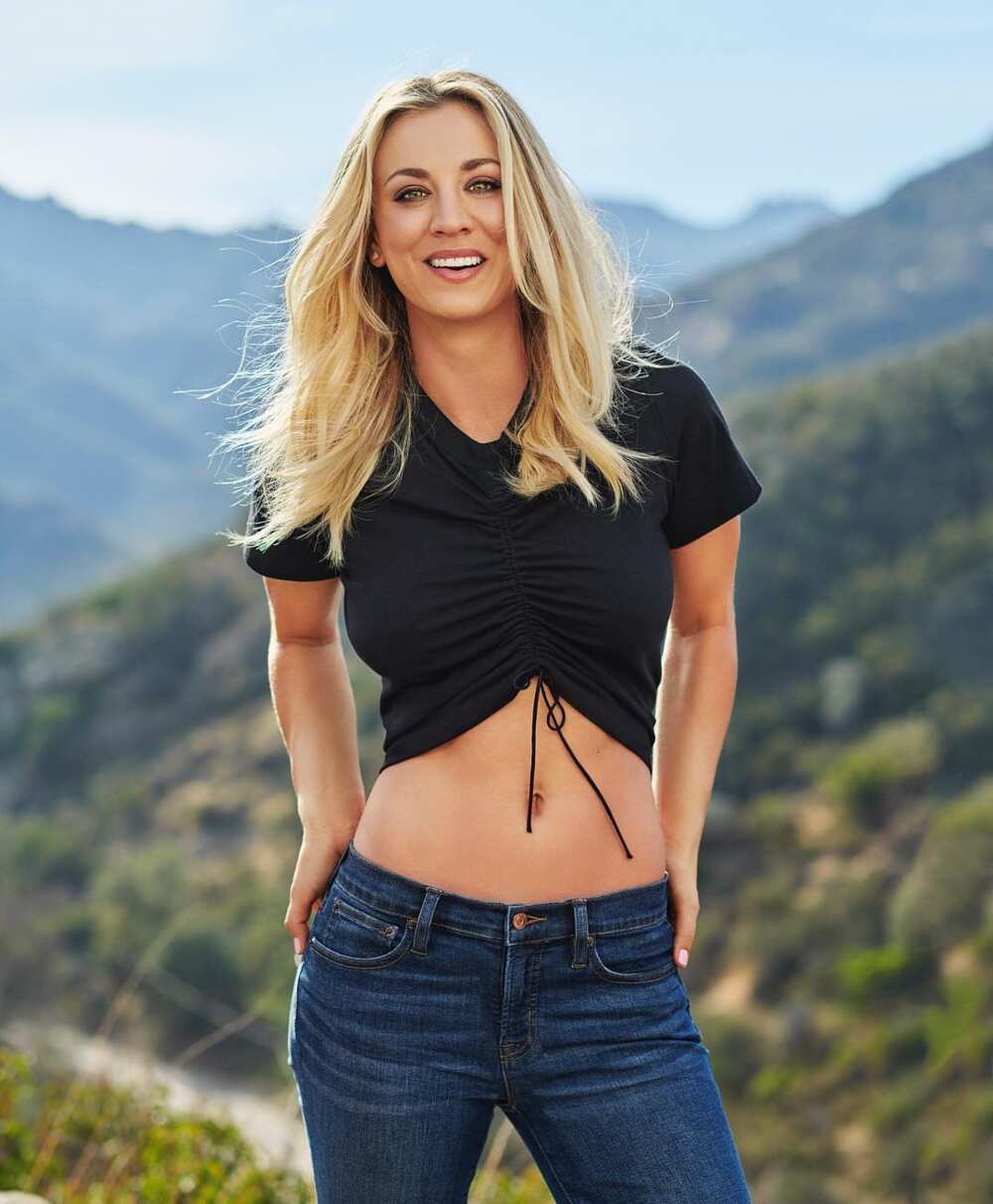 Kaley Christine Cuoco is an American actress born on 30th November 1985 in Camarillo. Christine is the 1st born to Gary Carmine Cuoco, a realtor and Layne Ann, a homemaker. Kaley Cuoco father is Italian while her mother is of English and German ancestry. Kaley Cuoco net worth rose when she landed on a role as Bridget on 8 Simple Rules.
Kaley Cuoco profile summary
Born: November 30, 1985
Kaley Cuoco age: 33 years
Birth nation: United States
Nationality: American
Gender: Female
Source of wealth: Acting
Profession: Actress
Marital status: Married
Spouse: Karl Cook
Ethnicity: Mixed
Horoscope: Sagittarius
Sexual orientation: Straight
Height: 5 feet 6 inches
Weight: 57 kgs
Siblings: Briana Cuoco
Hair colour: Blonde
READ ALSO: Morgan Freeman net worth, age, height, religion, what happened to his hand?
Kaley Cuoco sister
Christine is the elder sister to Briana, who is also a singer and an actress.
Career journey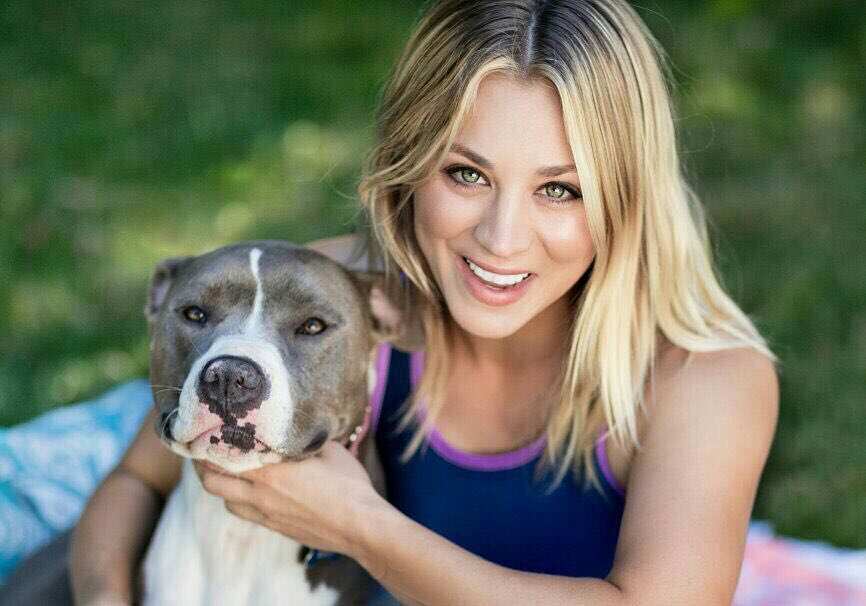 Kaley Christine Cuoco began her acting career when she was still young, at the age of 6. She started modelling for various commercial brands such as Barbie Dolls. When she was 17, Kaley landed on a TV movie Quicksand: No Escape. Two years later, she appeared on other TV shows such as Northern Exposure and My So-Called Life.
Since then, Kaley did various movies, including:
Quicksand: No Escape (1992)
Picture Perfect (1997)
Toothless (1997)
Growing Up Brady (2000)
Alley Cats Strike movie (2000)
Crimes of Fashion (2004)
Hop (2011)
Hollywood Walk of Fame (2014)
Authors Anonymous (2014)
The Wedding Ringer (2015)
Why Him (2016)
Handsome: A Netflix Mystery Movie (2017)
The Flight Attendant (2018)
Her life transformed when she did a role in the Big Bang Theory. She has played the role of Penny in the show since the show began to air in 2007.
Kaley Cuoco salary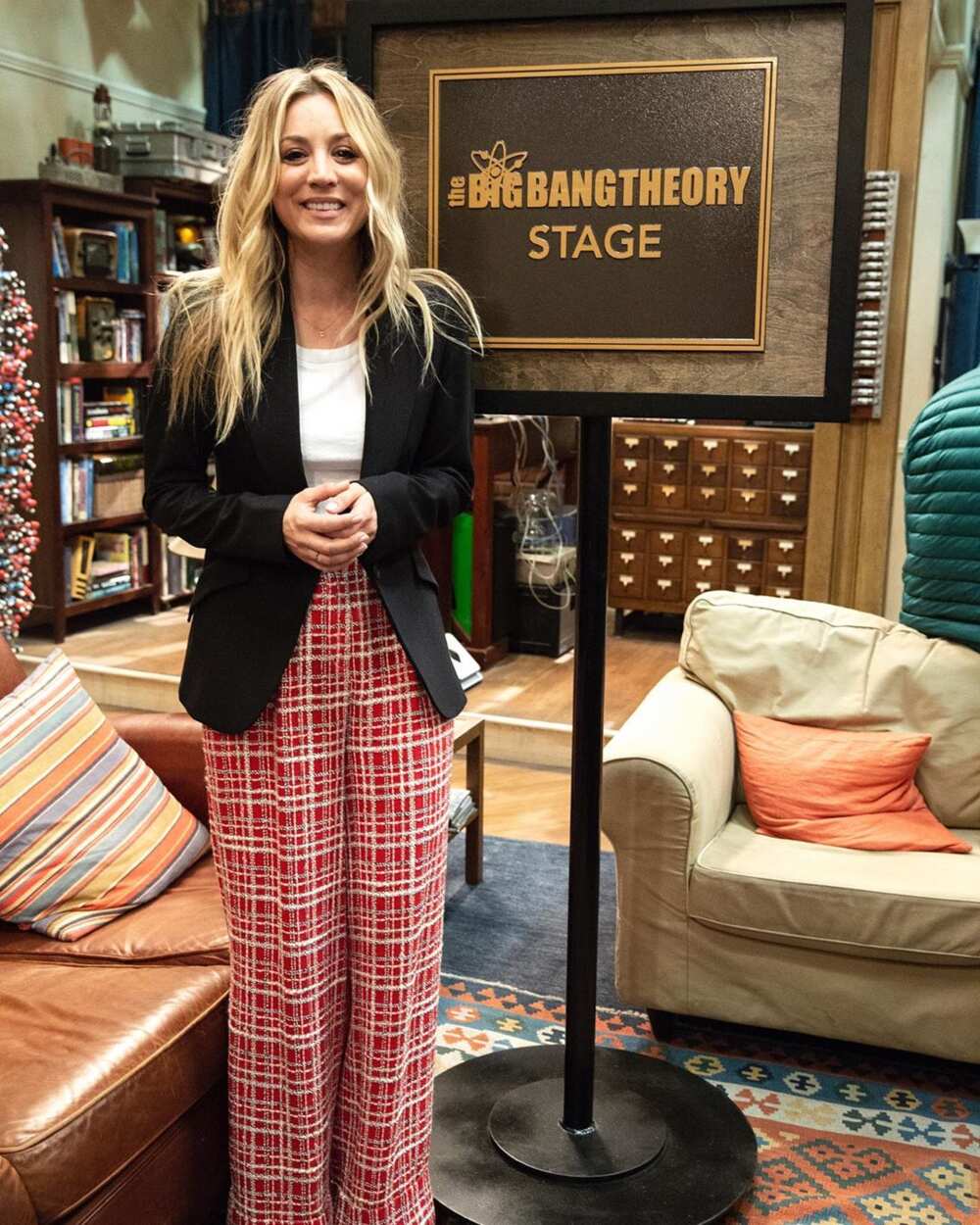 The Big Bang Theory is currently on the 12th and final season. The cost of production per episode is said to be approximately $9 million, which does not include the cast's salaries. Cuoco signed a contract that saw her earn $1 million per episode. That shows you the amount of money she has earned over the last 11 seasons. However, she willingly renewed the contract to allow a cut of $100,000 on the final season. Sources say that the cut was meant to see her co-stars get a raise.
The pay cut was also done by her co-stars Jim Parsons, Kunal Nayyar, Johnny Galecki, and Simon Helberg to support Mellissa Rauch and Mayim Bialik who were hoping to get better earnings per episode. Christine now earns $900,000 per episode.
Net worth according to Forbes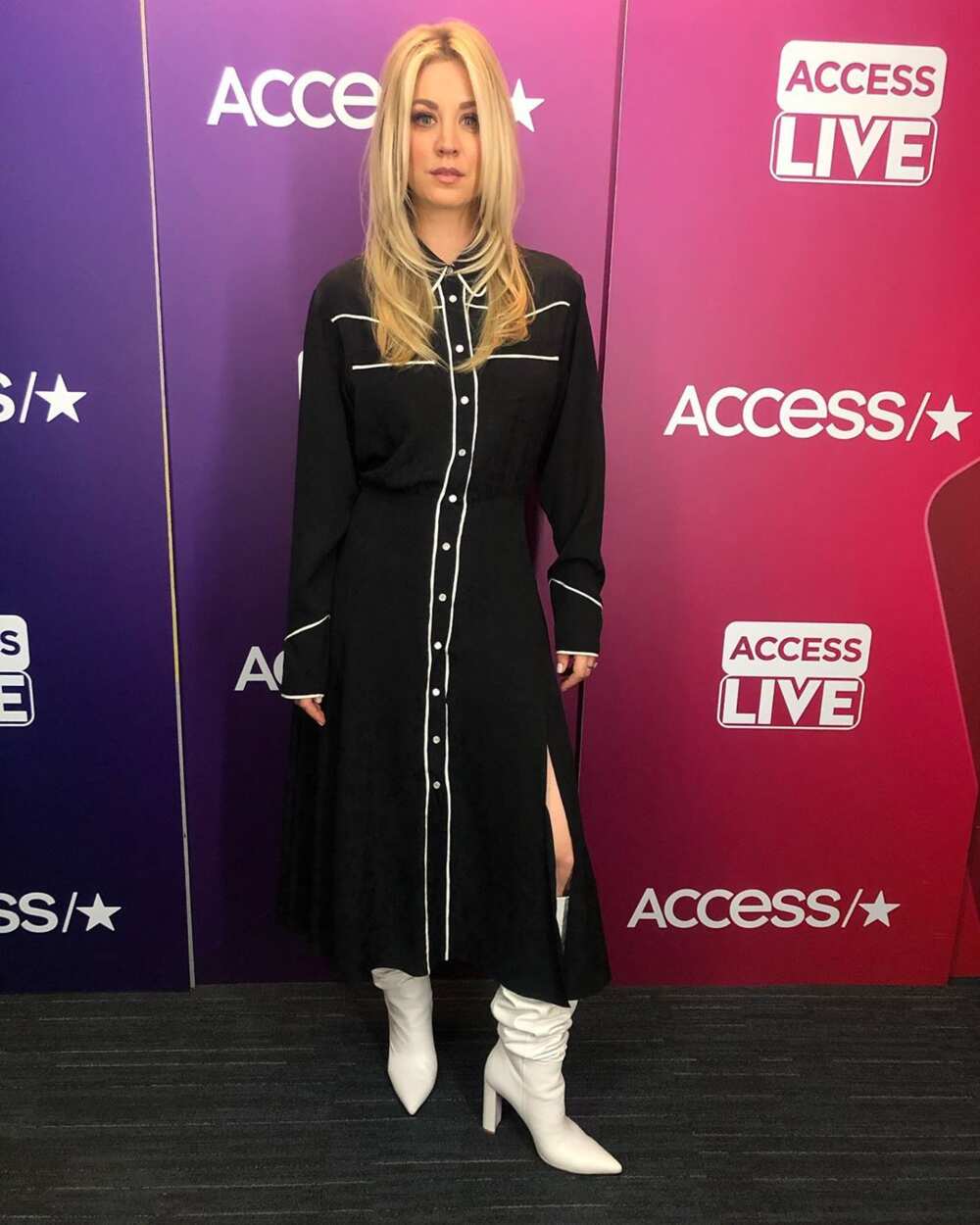 In 2017, Forbes rated Kaley Cuoco's net worth to be $26 million. In 2019, the net worth is estimated by many sources to be $55 million. Cuoco's high income is almost entirely from The Big Bang Theory. As a member of the top-paid cast on television, Cuoco has been earning $1 million per episode of the hit CBS comedy, till the pay cut of $100,000 for the last episode.
READ ALSO: CNN Ana Cabrera bio: age, height, measurements, salary, net worth, husband
Endorsements
While still on the Big Bang Theory, she began getting some serious endorsement deals. Among the deals is one with Toyota where she was endorsing the RAV 4 and Priceline. Both earned her a cool $2 million, according to Forbes.
Mansions
Below are some of the houses owned by Cuoco:
Sherman Oaks home
The comedy actress seems to have found some love for the Sherman Oaks. She bought a magnificent mansion in November 2010 going for $2.4 M. The Herman Oaks home is dazzlingly beautiful. It is built for a large family, with a carpet placement of 5333 square feet. This home features five bedrooms and five bathrooms. The master suite is extra luxurious and has the largest bathroom. All the bedrooms are on the top floor of this two-storey mansion. On the front is a sliding electronic gate leading to a large driveway. The driveway leads to the garage. On the back is a lovely swimming pool.
This house is full of arches and doorways which give it a timeless beauty. The floor is made of hardwood and marble. This home neighbours many other celebrities such as Paula Abdul, Jeniffer Garner, and Kelly Stone. However, it is said that they (Kaley and Sweeting) sold the house for $2.565 million.
Los Angeles home
Christine also invested in an apartment in LA. The interior of this home is characterised by daring colours, playful patterns and a sense of fun. Kaley bought the property in 2014. Jeff Andrews, the celeb's favourite designer, decorated the house for the last owner, who was Khloe Kardashian. In 2014, she was said to have listed the home for $2.795 million.
Charities and foundations
Christine has supported the following charities:
Shane's Inspiration
The Humane Society
Cars owned by Kaley Cuoco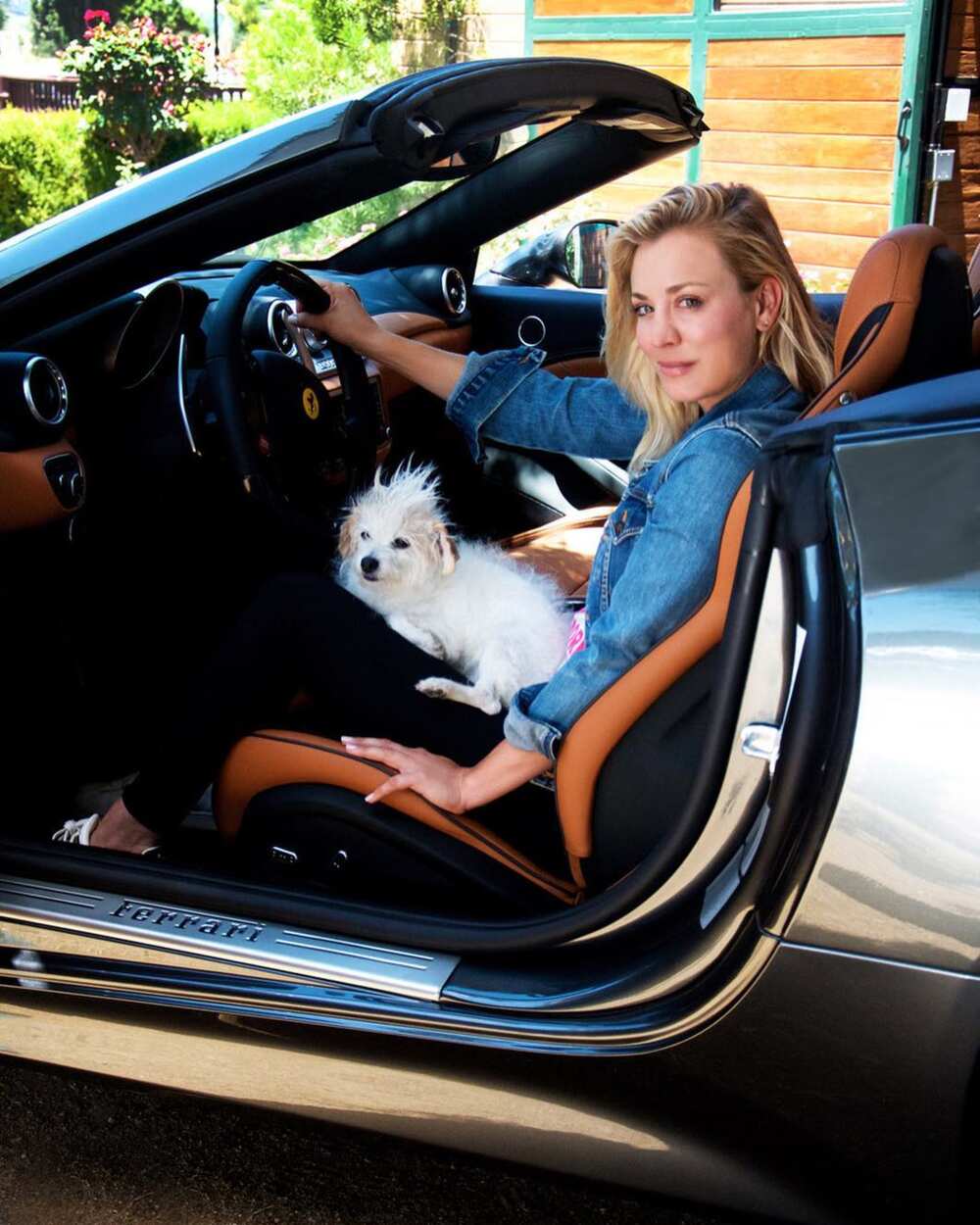 Below are some of the rides owned by Couco:
Lexus RX350 that she bought for her parents
Kaley surprised her parents with a brand new Lexus RX350, two days before Christmas. The excitement on her dad and mom's faces was clear as they stepped out of their home only to find a new SUV. The 2019 RX 350 price starts at $43,670.
SLS AMG GT Mercedes-Benz
This C197/R197 is a two-seater mid-engine sports car. It was developed by Mercedes-AMG division, being a successor of the Mercedez Benz SLR McLaren. This car is exceptional with technological and comfort amenities. It also comes with a massage function. The SLS is capable of giving 13L per kilometre. The powerful engine accelerates from 0-100km in 3.8 seconds with a top speed of 196mph (315km/hr). It also achieves a lateral acceleration of 0.99 which shows an improvement compared to the McLaren with 0.97. The price of this piece is $250,000 plus.
Dating life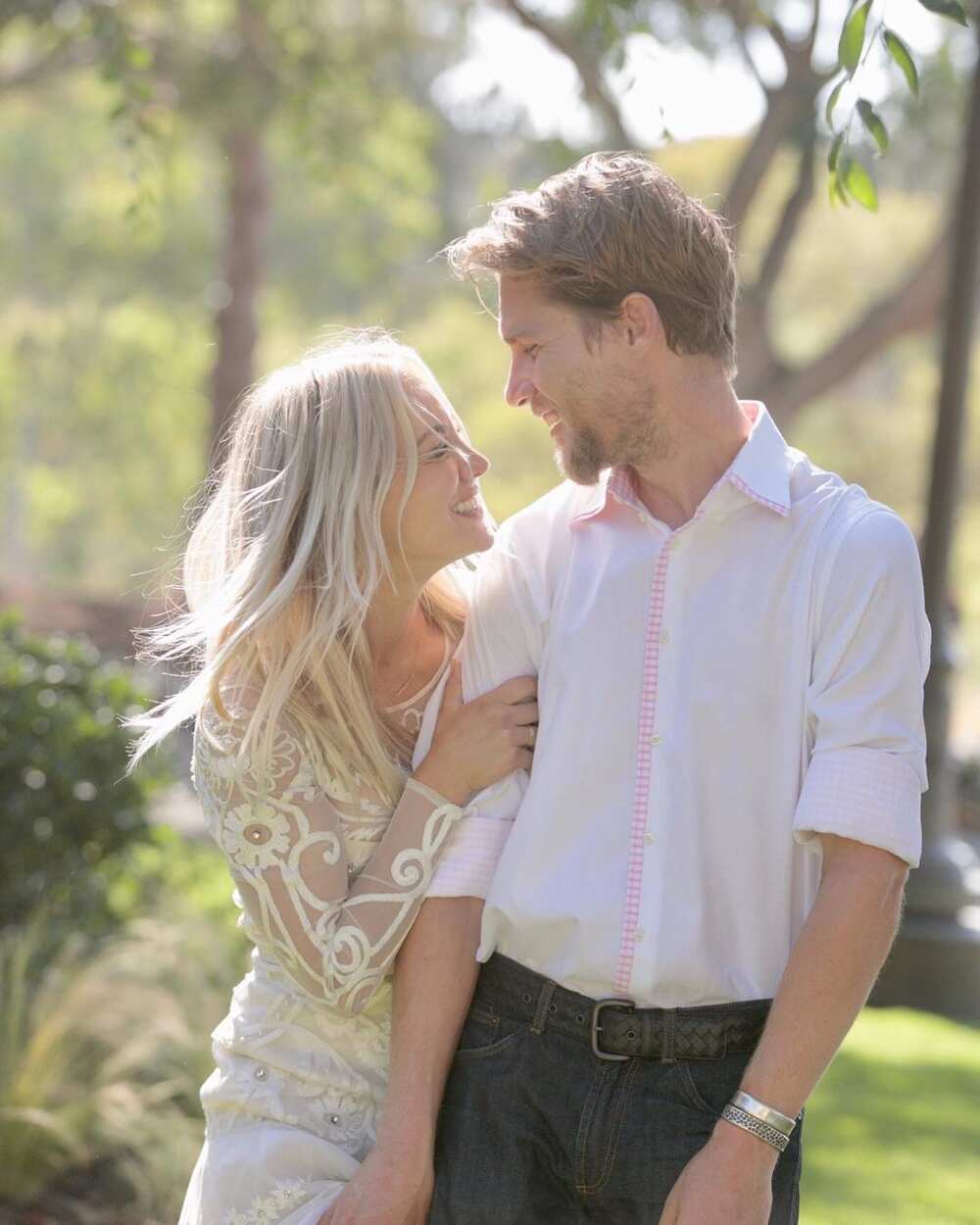 Kaley was married to Ryan Sweeting, a tennis player. They wedded on 31st December 2013. However, the marriage lasted for almost two years before they ended it in divorce on 31st September 2015. The actress later began to date pro equestrian Karl Cook, and the two got married on 30th June 2018, at a horse stable near San Diego, California.
READ ALSO: How much is Ellen worth? The comedian's bio, age, height, house, daughter rumors
Kaley Cuoco tattoos
Most people have been asking whether Kaley Cuoco has a tattoo. Yes, she does, which has their (Kaley and Ryan) wedding dates.
Kaley Cuoco height, weight and feet measurements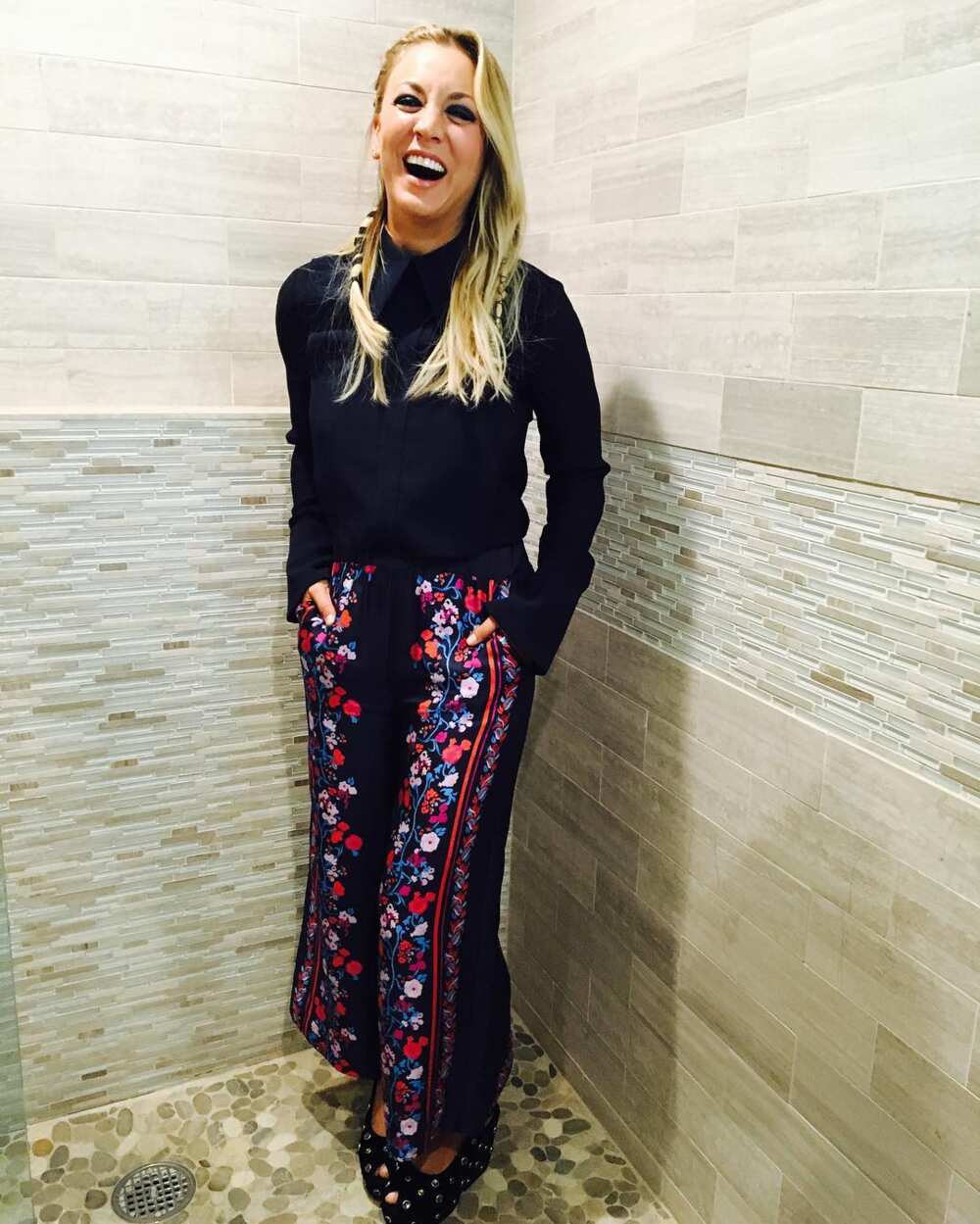 Below are the Kaley Cuoco measurements:
Height: 5 ft 6 inc
Weight: 126 lbs (57 kg)
Shoe size/feet: 9
Measurements: 35-24-36
Does Kaley Cuoco smoke?
There have been Kaley Cuoco smoking rumours which have come as a result of her fans seeing her smoke a Marlboro during the Hollow (2004) film, which she inhales, but not very deep. Her smoking in real life cannot be confirmed as there are no reports or sources of her real-life smoking.
As the famous Bing Bang Theory comes to an end, one thing you can be sure of is that Cuoco is a widely known character. Her role in this and many of her movies will remain in the minds of many. She has appeared in various productions and films. Kaley Cuoco net worth is as a result of her dedication and career journey that started many years ago.
READ ALSO: Will Ferrell net worth, age, height, ethnicity, wife, children