Lady Gaga is an American singer, songwriter, philanthropist, actress, fashion designer, and dancer. She is popular due to her dramatic outfits that often leave her fans startled. Gaga has recorded world breaking albums in the past, and therefore, Lady Gaga net worth has massively escalated over the years.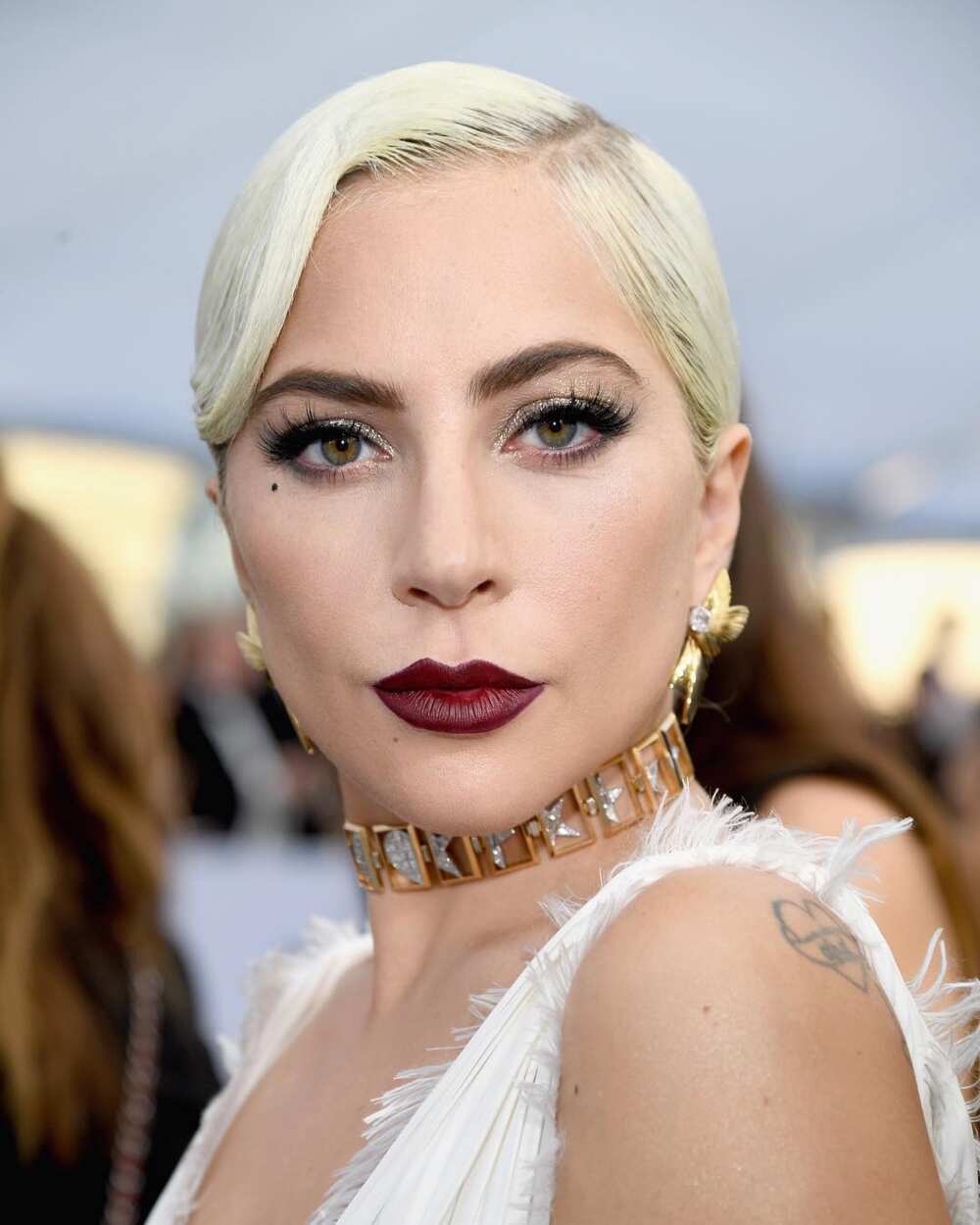 In this article, you will get to know Lady Gaga net worth as at 2019, Lady Gaga real name and birthday, her bio, and finally have a glimpse at her personal life.
Lady Gaga profile summary
Full name: Stefani Joanne Angelina Germanotta
Date of birth: 28th of March 1986
Nicknames: Mother Monster, Gaga, Sucra, Germ, Loopy
Net worth: $300 million
Profession: Singer, songwriter, philanthropist, actress, fashion designer, and dancer
Nationality: American
Height: 5'1"
Lady Gaga net worth
Since the artist has a record of releasing debut albums, singles, and tracks, it is only right for fans to speculate her net worth. Similarly, because her debut albums sold a lot in the years that they were released; her supporters believe that her net worth is exceptionally high. Lady Gaga net worth as of 2019 is estimated to be around 300 million dollars.
Lady Gaga bio
Stefani Joanne Angelina Germanotta was born on the 28th of March 1986. She was born at Lenox Hill Hospital in Manhattan, New York City. Joanne was born to a Catholic family. Her parents are Cynthia Louise and an internet entrepreneur called Joseph Germanotta. Both of her parents were from Italian ancestry and some distant French-Canadian roots. The younger sister of Stefani is called Natali Germanotta.
The future star was brought up in the Upper West Side of Manhattan. Stefani acknowledges that her parents were from a low-class family and had to work hard. She went to the Convent of the Sacred Heart which was a private all-girls Roman Catholic School when she was aged eleven. During this time, Gaga reveals that she was often considered a misfit from the rest of the girls because she was too outrageous or too eccentric.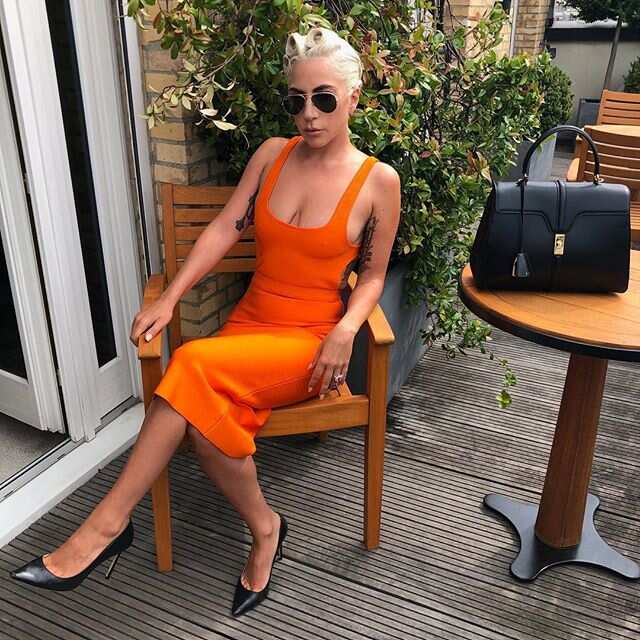 In her childhood, Joanne's mother always insisted that she become a young cultured woman. Therefore, she began playing piano and taking piano lessons to polish her skills. As she was doing that, she began creating music, an action that sparked her interest in music. Joseph and Cynthia were very supportive parents and always encouraged Stefani to pursue music. As a means of showing their support, they enrolled her in a Creative Arts Camp.
Lady Gaga music career
In 2005, Stefani formed a band called the SGB with some of her pals from NYU. They got to perform in the downtown Lower East Side club scene of New York. After playing so many gigs, they became popular in the region. Still, in the same year, Stefani got to work with the hip-hop singer Grandmaster Melle Mel. She recorded two songs with him for the audiobook accompanying the Cricket Casey's kid's novel The Portal in the Park.
There was an organised New Songwriters Showcase at The Cutting Room in 2006. During this period, the talent scout by the name Wendy recommended Gaga to her music producer by the name Rob Fusari. Fusari was so impressed with Gaga, such that they went ahead and collaborated. Fusari traveled to New Jersey frequently intending to help Joanne to develop her songs and come up with new material. As they were doing this, the two fell head over heels for each other and began dating in May 2006.
Fusari and Stefani later opened a company by the name Lovechild, LLC to promote her music career. They got to record and produce electropop songs and sent them to various music executives such as Joshua Sarubin. They got to achieve so much but Lady Gaga eventually met RedOne in late 2007, and they got to collaborate and record four songs with Kierszenbaum. This was significant in her music career since RedOne was a great songwriter and producer.
READ ALSO: Marcus Lemonis net worth, house, age, wife, family
Her breakthrough came in 2008 when she released her debut album called The Fame. It made its premiere on the 19th of August 2008. The first two singles in The Fame album were Just Dance and Poker Face. They reached number one in Canada, the U.K., the United States of America, and Australia. The album sold 9.8 million copies in 2009 and got recognition as the world's best-selling single of 2009.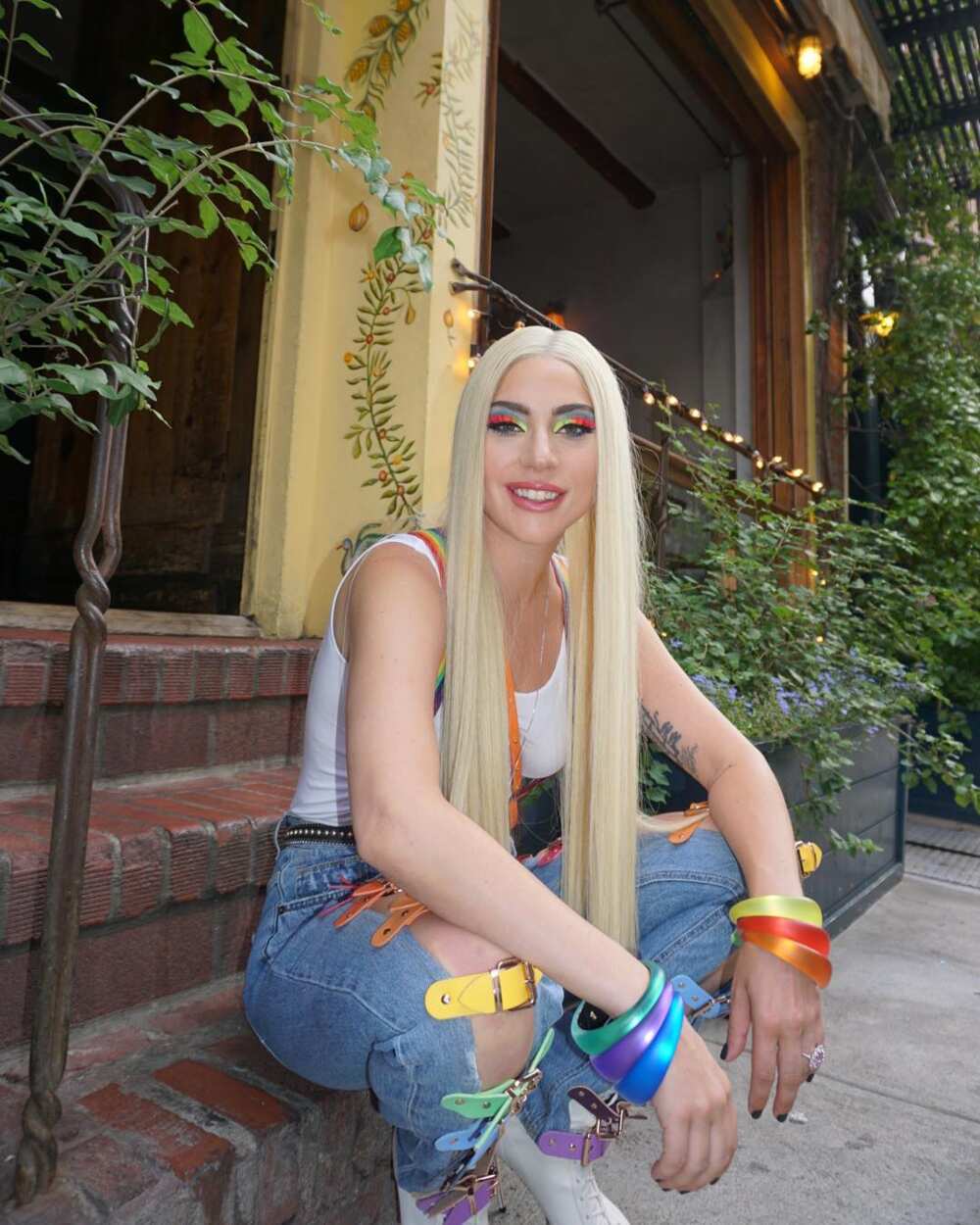 After this breakthrough, Lady Gaga went ahead and released other mind-blowing records and albums over the years. Stefani released the Born This Way album in 2011, the Applause album in August 2013, and the Cheek to Cheek jazz album in 2014.
Lady Gaga real name
Most people in the world know this music icon by her stage name Lady Gaga. However, the actual name of this super talented singer is Stefani Joanne Angelina Germanotta.
How old is Lady Gaga?
Most admirers of Gaga have been speculating her age. Angelina was born on the 28th of March 1986. Therefore, Lady Gaga age as at 2019 is 33 years old. Given the young age of this super skilled singer; fans cannot help but speculate what more amazing tracks and singles she has to release in the future.
How tall is Lady Gaga?
The hot songwriter is not only admired for her talent but also due to her striking height. She is 5'1" which is 1.55 meters.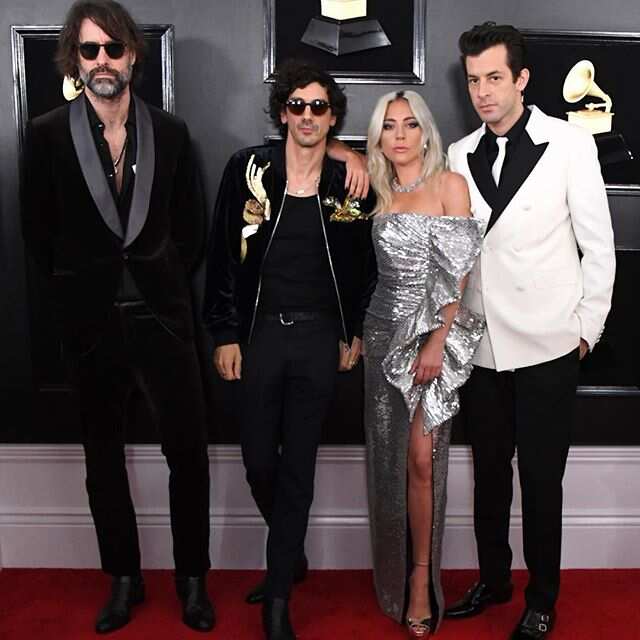 Lady Gaga ethnicity
Angelina was born to a Catholic family to parents who had French, Italian, and Canadian roots. Therefore, her ethnic background is believed to be of French, Italian, and Canadian descents.
Lady Gaga personal life
Being in the limelight has made Angelina's love life to be out in the open. Angelina began dating Rob Fusari in May 2006. The two were introduced to each other by a talent scout by the name Wendy Starland. There are beliefs that Fusari was the first person to refer to Stefani as Lady Gaga. She went ahead to date Luc Carl for 6 years before breaking up. They dated from 2005 till 2011. However, Angelina briefly went ahead to date Matthew Williams in 2008.
Stefani began dating Taylor Kinney in 2011. The two got engaged on 14th February 2015 and were the favorite couple in town. However, in July 2016, they separated. Joanne also had a romantic relationship with Christian Carino. Carino proposed to Angelina. However, the two are currently not together. There have been rumors that Stefani has dated some celebrities in the past. None of these rumors have been confirmed.
One thing that Gaga has confirmed is that she is also a great supporter of the LGBTQ community. She has openly acknowledged that she is a bisexual woman and supports LGBTQ rights globally.
Most individuals believe that lady Gaga net worth will continue to increase over the years because she continues to release new albums. With massive collections such as The Fame and Applause, her supporters cannot help but wonder what this all-rounded singer will release next.
READ ALSO: Stephen Curry net worth, endorsements, siblings, wife, height and weight