Maisie Richardson-Sellers bio: Age, height, ethnicity, partner
Maisie Richardson-Sellers is known for her slight but captivating British accent. The young and sassy lady is a talented actress and model from Britain who has penetrated the entertainment industry through hard work and dedication to her career. She has earned herself a wide fan-base and is keen to satisfy the needs of her audience to become a more successful entertainer and model.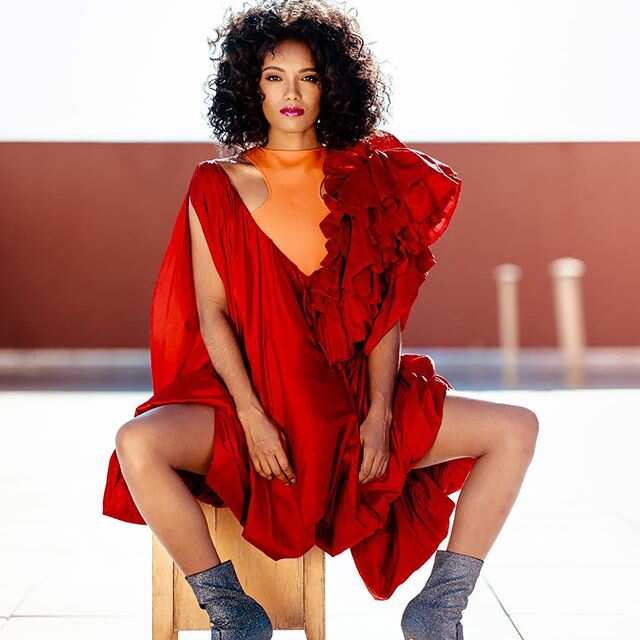 Maisie Richardson-Sellers was born on the 2nd of March, 1992. Her birth happened in England. Maisie Richardson-Sellers age is 27 years old. Her nationality is British, and her horoscope sign is Pisces. Maisie Richardson-Sellers ethnicity is black, and London is her hometown. Information about her father is scarce, but her mother is an actress in the theatre. Her name is Joy Richardson. Maisie openly admits that she is a queer character.
READ ALSO: Pete Delkus bio: wife, salary, net worth, leaving WFAA
Profile summary
Name: Maisie Richardson-Sellers
Date of birth: 2nd March 1992
Place of birth: England, United Kingdom
Hometown: London
Star sign: Pisces
Ethnicity: Black
Nationality: British
Mother: Joy Richardson (Theatre actress)
Father: Unknown (Theatre actor)
Height: 5 feet 6 inches (1.76 m)
Weight: 54 kg (119 lbs)
Hair colour: Black
Eye colour: Dark brown
Sexual orientation: Lesbian
Girlfriend: Clay (singer)
Profession: Actress, model
Childhood and education
Little is known about the kind child that Maisie was. Most of her childhood was spent in theatres because she hails from a family of stage professionals. As she grew up, she realised that she also had a passion for acting. For her high school education, she was enrolled in James Alleyn's Girls School. She later attended Hertford College, University of Oxford.
In 2013, she graduated from this institution with a Bachelor of Arts degree in Anthropology and Archeology. As a campus girl, she was part of different stage productions either as an actress or director. Some of the performances that she directed include Chatroom, Mephisto and There Will Be Red.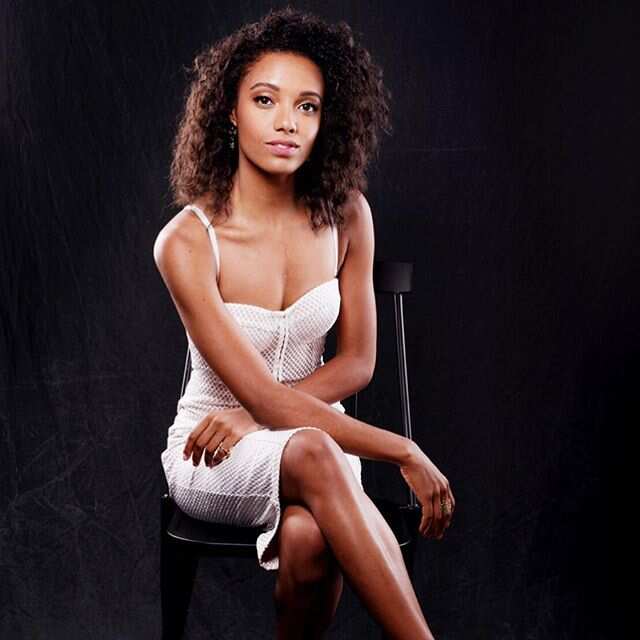 Body measurements
Maisie is has a slim build. Maisie Richardson-Sellers height is 5 feet 6 inches (1.76 meters), and she weighs about 54 kilogrammes (119 pounds.) She has beautiful black hair, and her eyes are dark brown. Her skin is flawless, and she has a beautiful face. More details about her physique are not known in the public domain.
Career
After completing her higher education, Maisie began auditioning for films and shows. She got her first role in the movie Star Wars: The Force Awakens. In the film, she played Korr Sella, a small part. Afterwards, she landed the character of Rebekah Mikaelson in the series The Originals. She started starring in the series in 2014. Her character was a person who inhabited the wrong body after a spell went sour. According to the executive producer of the show, Michael Narducci, Maisie's performance was excellent. She portrayed both physical and inner beauty.
The following year in March, Maisie announced that she would be starring in the Of Kings and Prophets. The ABC drama was filmed in South Africa. She also played Vixen/Amaya Jiwe in the second season of Legends of Tomorrow. In this 2016 role, she acted as the grandmother of the title character in Vixen which is an animated series. In this show, her biological mother, Joy Richardson featured as a distant ancestor. Joy appeared in the episodes No Country for Old Dads and Zari.
Before fame, Maisie starred in different short films. These include Our First World in 2012, Americano and Rum in 2013 and Melody. As a model, she has done numerous photo shoots. This actress asserts that her mother Joy Richardson is her source of motivation in life. She also admires her grandmother and the legendary Maya Angelou. In the future, she hopes to become a better actress and to be cast in many other television series and films.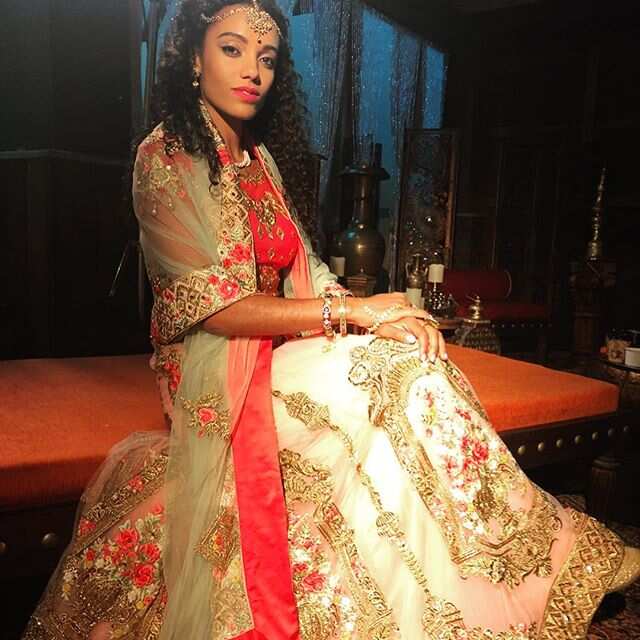 Net worth
Maisie has been in the entertainment industry as a professional for a few years only. She may not have a similar amount of wealth as veteran actors and actresses, but she is heading there. From her roles in different shows and films and modelling, she has earned a chunk of money. Her exact monthly income is yet to be disclosed. Her exact net worth also remains unknown in the public arena.
Maisie Richardson-Sellers dating life
Maisie has openly declared that she is a lesbian. She is in a loving relationship with her girlfriend Clay. Maisie Richardson-Sellers girlfriend Clay is a writer, singer and activist from San Francisco, California. The couple is gorgeous. On several occasions in the past, Maisie and Clay have made public appearances together. The two often post pictures of each other on social media. While many people ask who Maisie Richardson-Sellers husband is, it is apparent that she is proud of her sexual orientation.
Maisie Richardson-Sellers lesbian life is happy and fulfilling. We all hope that Clay is Maisie Richardson-Sellers partner for a lifetime. The couple currently resides in Los Angeles. In December 2017, the couple celebrated their one-year relationship anniversary. She and Clay are proud of their love and are advocates of the rights of the LGBT population.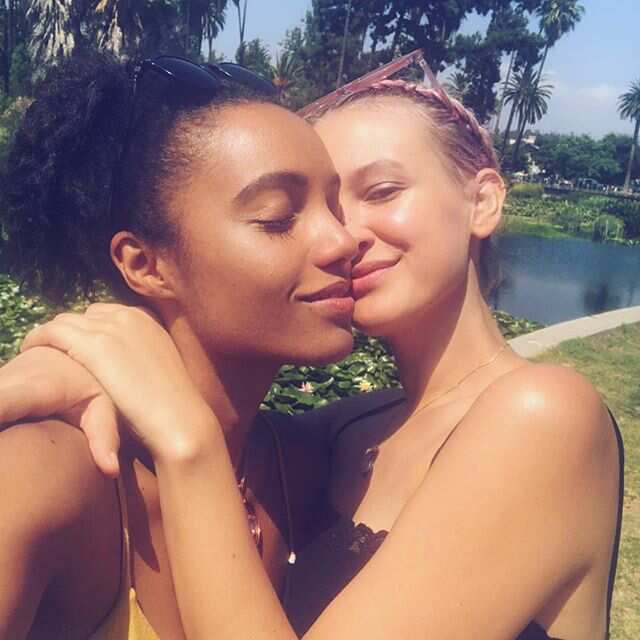 Hobbies and interests
In her spare time, Maisie enjoys reading books. Among all the books she has read, Rainer Maria's Young Poet is her favourite. She also enjoys sailing and making documentaries and travelling with her partner Clay. Her acting idol is Meryl Streep because she is a dynamic person. She often watches Meryl's films and shows.
Social media
Maisie is active on social media. She often uses her accounts to advocate for the rights of women. From her pages, her followers get access to photos of her and her girlfriend Clay with whom she is in love. Her uploads also keep fans updated about her daily life and adventures. On Instagram, she has about 319k followers. Her Twitter page has about 66k followers.
The Maisie Richardson-Sellers bio above tells a tale of a young, determined woman who has and continues to create her personal brand. She is also confident in her sexuality and believes in expressing love. The actress who identifies as a feminist and queer human being is in a relationship with her partner Clay. It is indisputable that she will be starring in more television shows and films in the future.
READ ALSO:
Actor Trevor Donovan bio: age, brother, parents, wife, gay rumors
Jack Kesy bio: age, height, girlfriend, gay rumors, movies and TV shows
Source: Legit