JAMB 2021: How to check and print your exam results at home
The JAMB board has released the much-awaited information about the JAMB 2021. Therefore, if you are an examinee who wishes to know how to check and print your exam results, look no more. You also get to know more about how to register and sit for the 2021 Unified Tertiary Matriculation Exam (UTME).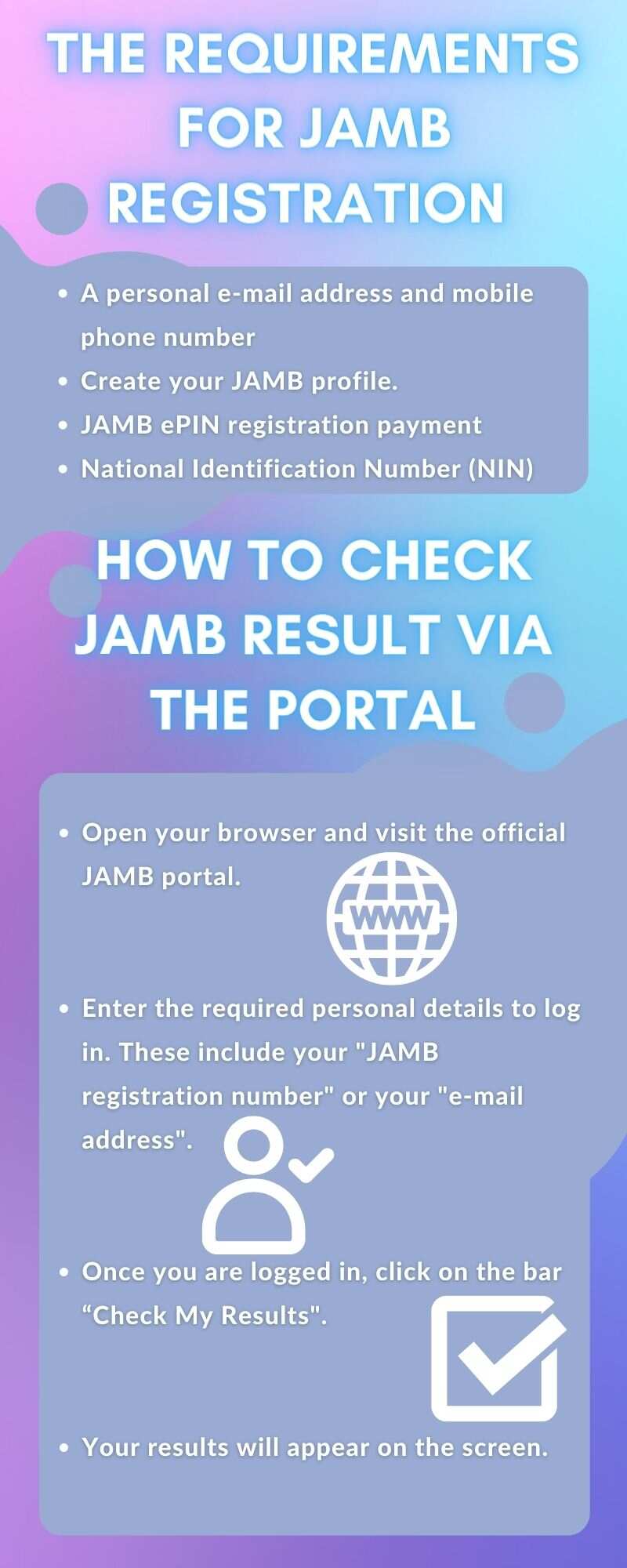 After reviewing your UTME examination outcome, you need to print out your JAMB result slip. If you are confident that you did your best, there is nothing to worry about because the actual result will reflect your hard work and dedication in pursuing your dreams.
Joint Admission Matriculation Board - JAMB 2021
The Joint Admissions and Matriculations Board is a Nigerian entrance examination board for tertiary-level institutions. The board conducts the entrance Unified Tertiary Matriculation Examination for prospective undergraduates into Nigerian universities.
Below are the accepted cut-off marks for institutions in Nigerian according to a press release by the board.
Universities - 160
Polytechnics - 120
Colleges of Education - 100
Innovation Enterprise - 100
What are the requirements for JAMB Registration 2021?
The requirements for the 2021 registration are listed hereunder:
A personal e-mail address and mobile phone number
Create your JAMB profile.
JAMB ePIN registration payment
National Identification Number (NIN)
Visit any accredited CBT centres with your details and the profile PIN or Code.
How to check JAMB result via the portal
To check JAMB result with registration number, follow this fast and easy procedure;
Open your browser and visit the official JAMB portal.
Enter the required personal details to log in. These include your "JAMB registration number" or your "e-mail address".
Once you are logged in, click on the bar "Check My Results".
Your results will appear on the screen.
NB: This process is free. No additional payment is needed.
If the JAMB result checker gives you the message "No Results Yet," do not panic. Usually, the examination outcomes are released in batches.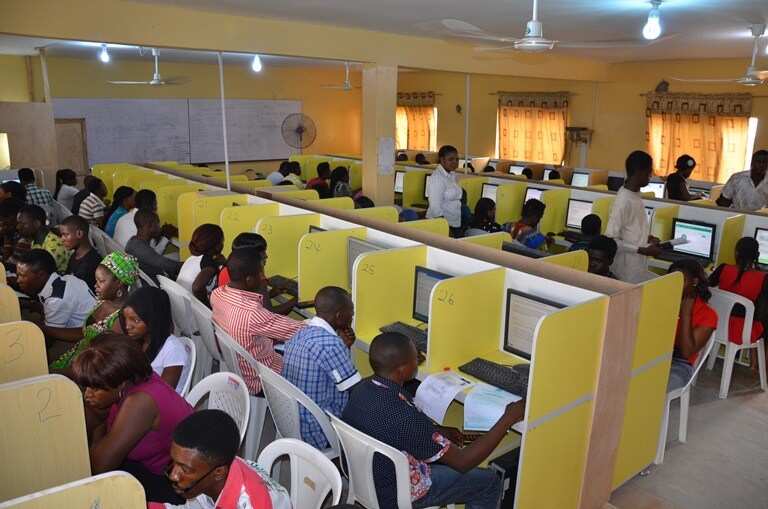 Within a short period, you too will access your examination outcome. Exercise patience during this waiting period with the certainty that you will get your final result from the subsequent batches.
How can I check my JAMB result with my phone?
The Joint Admission and Matriculation Board has released a new way of checking UTME Results, which is done through SMS only. Currently, you can't access your results on their portal. You will have to follow the steps below to check your results.
Checking JAMB results via SMS will cost N50.
With the "Phone Number", you registered with.
Text "Result" to 55019.
You will receive a message within minutes.
Note: All the candidates who wrote the UTME are advised against visiting the JAMB portal to check results as it can only be done through SMS.
You must use the phone number you used for registration. Therefore, there is no way to use another SIM to check.
Printing the JAMB result slip
After you check your result, how will you print it? Below is a detailed description of how to print your results. This process will require a payment;
Open your browser and log into your account using your email address and password. If you are a new user, click on the new user bar and "Sign Up" to create a new account.
Once you are logged in, you will see the navigation bars. Select the one titled "Print Result Slip." This option is on the Home page or the sidebar, so you will not miss it.
The action will direct you to a generated Transaction ID that you will have to confirm.
Before you confirm, kindly go through all the details keenly. You should also note the "Transaction ID" that is in red font for future reference.
If you wish to pay for the slip immediately, use your card. If your preferred payment option is an ATM, Quickteller, or a bank cash transaction, you will need the transaction ID to access this service. The total payment cost is ₦1,000.
After entering the card details or transaction number, click the "Pay option" located on the page titled "Interswitch Payment."
Once the transaction goes through, you will receive an email or SMS confirming the same. Your payment status on the portal will also show on the "My Payment Section." Once you have verified that this information is correct, click continue.
You will then be required to enter details of the year you sat your exams and your registration number.
You can now print your examination outcome slip that appears on your screen.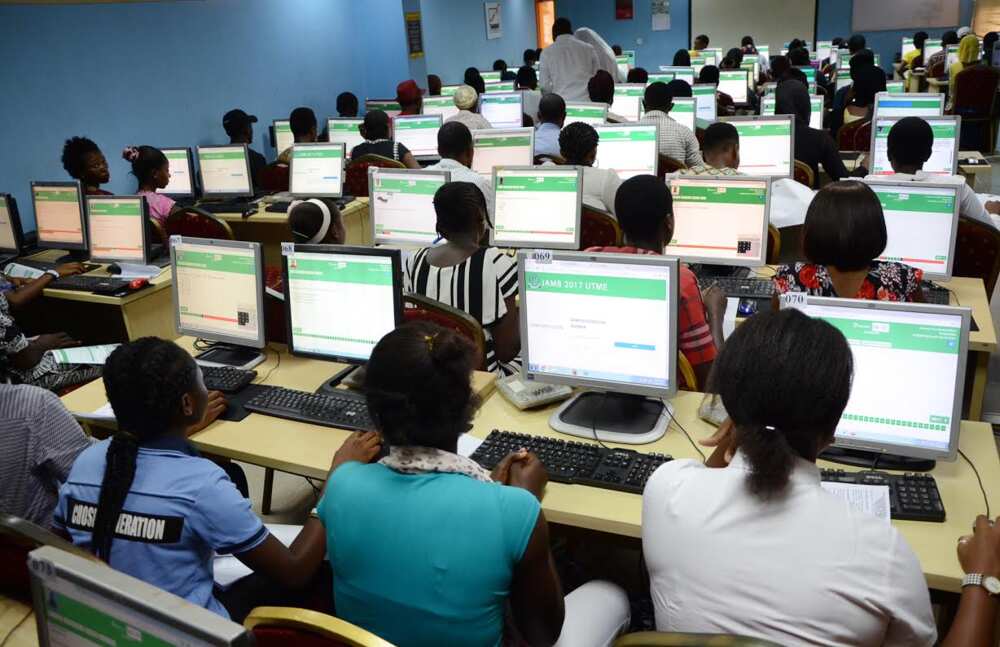 Checking your admission status
If you are not sure whether your admission status has been approved or not, you can also ascertain this information online by following these simple steps;
Open your browser and launch the official JAMB portal.
Enter your login details (Email address and password) to access your account.
On the right side of the screen, click on "Check UTME/DE Admission."
On the left, click "Admission Status."
Your details will appear on the screen.
On the right side of the screen, you click on either "Accept Admission" or "Decline Admission." You will want to select the accept button. If you are already admitted, you can click on either of the options.
Before accepting admission, please verify that your details are correct. The particulars to confirm will be your institution, course, and your UTME combination of subjects.
If you are yet to be offered admission, the "Accept Admission" or "Decline Admission" will be dormant, and your admission status will be "NOT admitted".
What is the date for JAMB 2021?
The Joint Admission and Matriculation Board 2021 Registration will be announced on the 8th of March 2021, and the 2021 Exam starting date is around May 2021.
Checking your JAMB 2021 status is a straightforward process. All you need is to have access to the internet or your registered phone number. Checking your results will not cost you any money. However, you will have to make a payment to print out your examination outcome slip.
READ ALSO: Courses offered in Nasarawa State University in 2020
Legit.ng recently published an article on the courses offered at Nasarawa State University. Nigeria is among the countries making impressive development in the education sector. The country boasts of several tertiary institutions such as Nasarawa State University, Keffi (NSUK).
The institution is equipped with state-of-art facilities to facilitate the learning of students. Currently, it offers a variety of courses in its seven faculties. With over two hundred and six million people in Nigeria, many students are looking at Nasarawa State University, Keffi (NSUK) as their alma mater choice.
Source: Legit.ng