Ozark Sofia Hublitz bio: age, height, net worth, nationality
Sofia Hublitz has made a considerable step from the Ramsay Gordon show towards being a recognisable young celebrity. She is a confident lady who knows what she possesses now and what she will have in future. Keep reading and find out more information about this promising actress.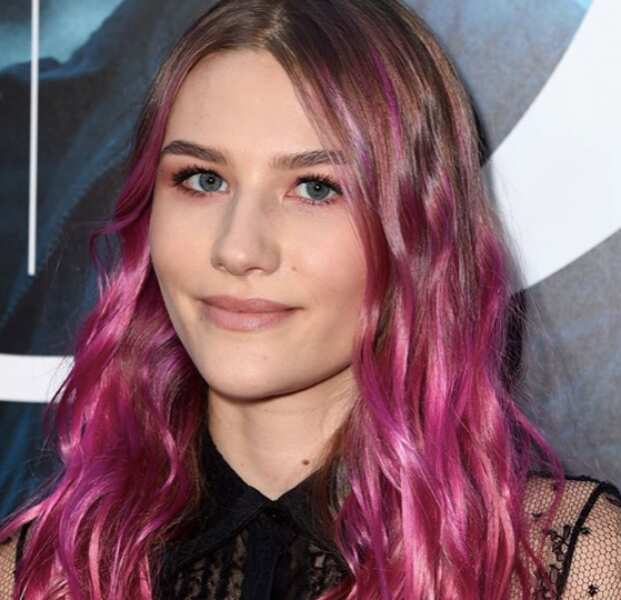 Sofia Hublitz is a young American actress. The young lady gained her popularity thanks to the talented performance of a role in the television series Ozark. Charlotte Bearden. There she played the part of the daughter of Jason Bateman (Martin Byrde) and Laura Linney (Wendy Byrde) characters.
Sofia Hublitz profile summary
Full name: Sofia Hublitz
Date of birth: June 1st, 1999
Age: 19 years old
Birthplace: Richmond, Virginia, USA
Marital status: No information
Nationality: American
Height: 163 centimetres (5'4'' feet)
Profession: Actress
Net worth: 500,000 US dollars
Social networks: Instagram
Biography and acting career
The actress was born on the 1st of June in 1999 in Richmond, Virginia, in the family of Keiran Lawrence Gaughan and Sosie Hublitz. Although the last names of actress's parents sound not quite typical for the United States, Sofia Hublitz nationality is American. For example, her father's surname is derived from the Old Gaelic name, which is typical for Irish people. Actress mother's surname is more typical for German-speaking countries.
Sofia's debut on television as an actress took place in 2014 in the television series Louie, which tells about the stand-up comic. There she played the role of Danielle Hoffman and participated in two episodes (In the Woods: Part 1 and In the Woods: Part 2). Despite the fact that it was her first experience, Sofia was lucky to work together with famous actors and gain experience for future works.
The next project of the lady was a role in the television series called Horace and Pete, directed by Louis C. K., with whom she had already worked in 2014. So, in 2016, Sofia Hublitz Louie part was the role of young Sylvia, the heroine of the series in her youth (Edie Falco plays the part of the adult heroine). In this series, the young actress also managed to work together with well-known and experienced people.
Since 2017, the actress has played one of the main roles in the Ozark series, working with Jason Bateman and Laura Linney. Sofia Hublitz Ozark part is a character of Charlotte Byrde, who is the daughter of the main characters of Martin and Wendy. For the present day, she is still participating in it, performing her role.
Her most recent project is a drama movie What Breaks the Ice. In this film, Hublitz has a leading role. She will perform the part of Sammy. The film is still at the production stage, but we are looking forward to watching it as soon as possible.
Sofia Hublitz MasterChef Junior experience
Many viewers know Sophia thanks to her roles in the series today, but only real old school fans know that she got her first television experience in 2013. She took part in the MasterChef Junior culinary show. In this program, young Sophia, while still being a 12-year-old child, was not remembered by the public as the winner of the show, but still managed to leave her mark on its history.
During one of the assignments, the girl had difficulty preparing the cream. Unable to cope with the stressful situation and expecting outrage and criticism from the presenter Gordon Ramsay, she burst into tears.
READ ALSO: Vanessa Ferlito biography: age, plastic surgery, gay and pregnancy rumors
Unexpectedly for Sophia, the chef comforted her and offered his help. This incident marked the beginning of the popularity of the future actress. On that note, Sophia Hublitz begins her acting career.
Sofia Hublitz net worth
Today, Sophia Hublitz is on the list of young and promising actors with great potential for a big and successful career. Sophia Hublits net worth is estimated at 500 thousand US dollars. For shooting in one episode of the series, she earns about 10 thousand US dollars. Considering the aspirations and talent of the young actress, we believe that the young woman will be getting richer and richer in the future until she appears on the list of the highest paid actors in the world.
Sofia Hublitz measurements and facts
The actress is a beautiful young woman with a stunning and petite figure. Her measurements are as follows:
Breast – 32 inches (81 cm)
Waist – 25 inches (63 cm)
Hips – 34 inches (86 cm)
Sofia Hublitz height is 163 centimetres or 5 feet 4 inches, and she weighs about 50 kg (110 lbs).
Despite Sofia Hublitz age is just 19 years, she has strong political convictions. The actress is a staunch supporter of Barack Obama (44th President of the United States), and also has opposed the candidacy of Donald Trump during the 2016 elections.
Sofia Hublitz is young, but she has achieved many things in her life. Is not it inspirational? She is a combination of youth, talent and intelligence. Having such a combination at hand, she will definitely achieve even more. We wish her luck and eagerly wait for her new roles and projects.
READ ALSO: Actress Alice Braga: age, height, net worth, movies, husband
Source: Legit.ng