Justin Timberlake net worth, bio, full name, age, height, wife
Justin Timberlake full name is Justin Randall Timberlake. He is not only a famous American singer, an actor, a songwriter, a musician, a producer, a holder of the Emmy and Grammy awards, but the name of Justin Timberlake is also a worldwide brand. Justin became famous not only for his career as a singer but also for his talent in the sphere of cinema and business. Are you wondering what Justin Timberlake net worth is? We picked up top facts that will reveal who real JT is, including his career earnings. Read the article to discover a new Timberlake that you have never expected him to be!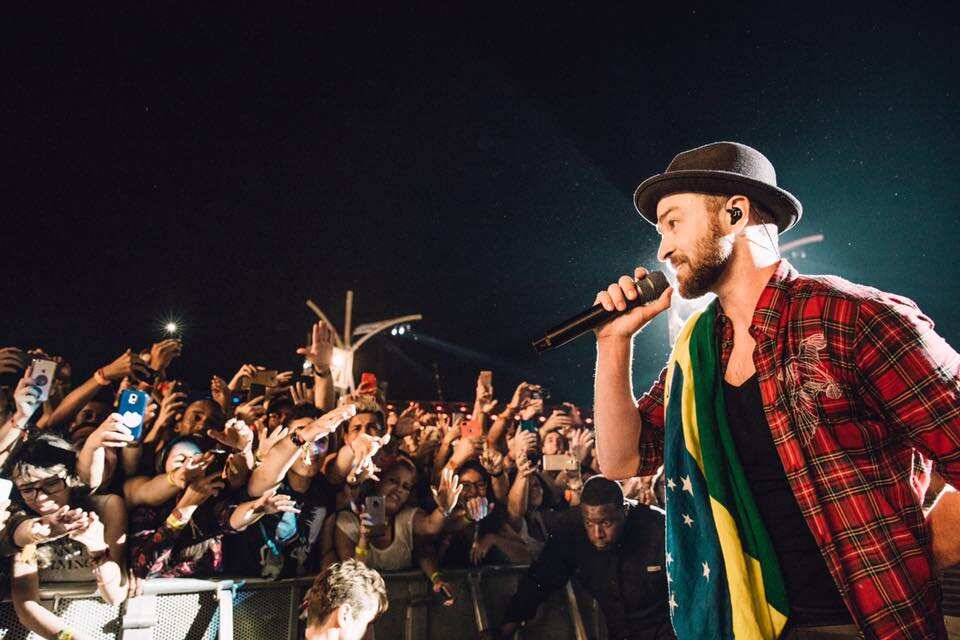 There is no need to say that Justin Timberlake is an idol for many young people in the whole world. We are going to tell you what is that secret which makes everyone to be that much obsessed with this artist. Also, you will learn many exciting facts about the talented man including his net worth.
Justin Timberlake bio
Justin Randall Timberlake was born on January 31st, 1981. It is not difficult to count how old is Justin Timberlake now (he is 38 years old). He was born at Memphis, Tennessee in the Baptist family, his grandfather was a Baptist pastor, JT's father Randall Timberlake became a conductor in the Baptist church, and a mother of the singer is now running her son's company "Just-In-Time Entertainment", that deals with selling the products and services under the JT name (Tequila, etc.).
When Justin was five years old his parents got divorced, but in some time his mother got married again, and his father got married as well. The singer also has two brothers Jonathan (born 1993) and Steven (born 1998) from his father's side. Justin also had a stepsister, she passed away in the babyhood, and confessedly he wrote: "My angel is in the heaven". Timberlake lived in Ottawa after this horrible episode, but when some time passed, he came back to the USA.
Justin Timberlake career
JT made his first steps towards the singing career in the TV-show "Star Search", where he sang country songs, after this show celebrity acted in the "Mickey Mouse Show", where he met his future colleagues: JC Chasez, Christina Aguilera, and Britney Spears.
After the show came to an end, JT and JC became the singers in one of the most famous of that time boys-band 'N Sync. The band released three albums "*NSYNC", "No Strings Attached", and "Celebrity". Every record was sold more than 11 million copies. In 2000 after their last album release, the band got three awards of the MTV.
In 2000 Justin started his solo career, after the release of his debut album "Justified", which brought him two Grammy awards. Interesting fact, the song which brought Justin the popularity and success called "Cry me a river" was produced by one of the most famous hip-hop and pop music producers Timbaland, and was dedicated to his ex-girlfriend, the famous singer on the peak of the popularity, Britney Spears.
In 2004 during the Super Bowl performance, Justin had a curious, amusing incident with Janet Jackson, the sister of his childhood image Michel Jackson. While performing at the stadium, JT (accidentally as he says) pulled off part of Janet's tank top, that covered the right breast of the pop artist. The most curious fact, at the time when it occurred, they sang a part of the song with words "take off all your clothes (I am gettin' so hot)", whether it was an outrageous trick or an accident, there were different opinions.
READ ALSO: Jessica Lowe bio: age, birthday, measurements, husband
In 2006 the artist released his second studio album "FutureSex/LoveSounds" (he has got 2 Grammies again) featured Timbaland as a sound producer. The album was very successful and got world recognition. The songs as "SexyBack", "My Love" and "What Goes Around" were on the top of the charts including Billboard Hot 100. After producing the album, Justin focused on the acting.
In 2013 JT released his third studio album "The 20/20 Experience", in a few months a continuation of the album "The 20/20 Experience: 2 of 2" was released. After the album release, the musician made a tour called "The 20/20 Experience World Tour".
In 2018 Timberlake released his fifth studio CD called "Man of the Woods", that consists of 16 tracks. Justin as a singer and songwriter called this CD as the most personal disc. After the album he was the headliner of the Super Bowl final performance again, he made his show in honour of the deceased icon, Prince.
Except for the singer career, the artist is also involved in acting. The critics appreciate and speak reasonably well about Justin's talent as an actor. The filmography of JT includes the following movies:
2005 – Edison (JT as Joshua Pollack)
2006 – Alpha Dog (JT as Frankie "Nuts" Ballenbacher)
2007 – Shrek the third (JT as the voice of Arthur "Artie" Pendragon)
2007 – The Love Guru (JT as Jacques "Le Coq" Grandé)
2010 – Yogi Bear (JT as the voice of Boo-Boo Bear)
2010 – Social Network (JT as Sean Parker)
2011 – Bad Teacher (JT as Scott Delacorte)
2011 – Friends With Benefits (JT as Dylan Harper)
2011 – In Time (JT as Will Salas)
2012 – Trouble with the Curve (JT as Johnny Flanagan)
2013 – Runner (JT as Richie Furst)
Some of the films are already considered as cult films for his fandom.
What is Justin Timberlake net worth?
Justin is a multi-talented person, but his main talent is to combine all the parts of it in one. Each his hobby brings him money.
Some sources estimate Justin Timberlake net worth at 230 million dollars. Currently, he has a very tough schedule, which includes world tours, new roles and so on, but as we see, his work is fairly paid. Timberlake is a perfect example of how we all can achieve our goals by hard work and being passionate about what we do.
Timberlake wife
Justin is an eye-catching handsome man. Justin Timberlake height is 1.85 m or 6 ft 1 in. He was named as "The most handsome man" according to such magazines like Teen People and Cosmopolitan.
You can take into account that for a long time he was dating with Britney Spears (1997-2002), Cameron Diaz (2003-2007) and since 2007 he was dating the famous American actress Jessica Biel. In 2012 they got married, now the spouses bring up a son, Silas Randall Timberlake.
Justin Timberlake net worth is very impressive. His road to success began at a very young age, and by now we can see that all his ups and downs were worth it. He is kind of an idol for a lot of people all around the world. It seems that the number of his talents is getting bigger and bigger each day.
READ ALSO: Katy Tur husband Tony Dokoupil biography: age, parents, children
Source: Legit.ng