Tyler Perry net worth, age, height, house, wife and son
The man we are going to tell you about is an outstanding personality in Hollywood, a scriptwriter, an actor, a filmmaker, a playwriter, and a comedian. If you are interested in Tyler Perry net worth, you will find this information below along with other top facts about the celebrity. Be ready for surprises.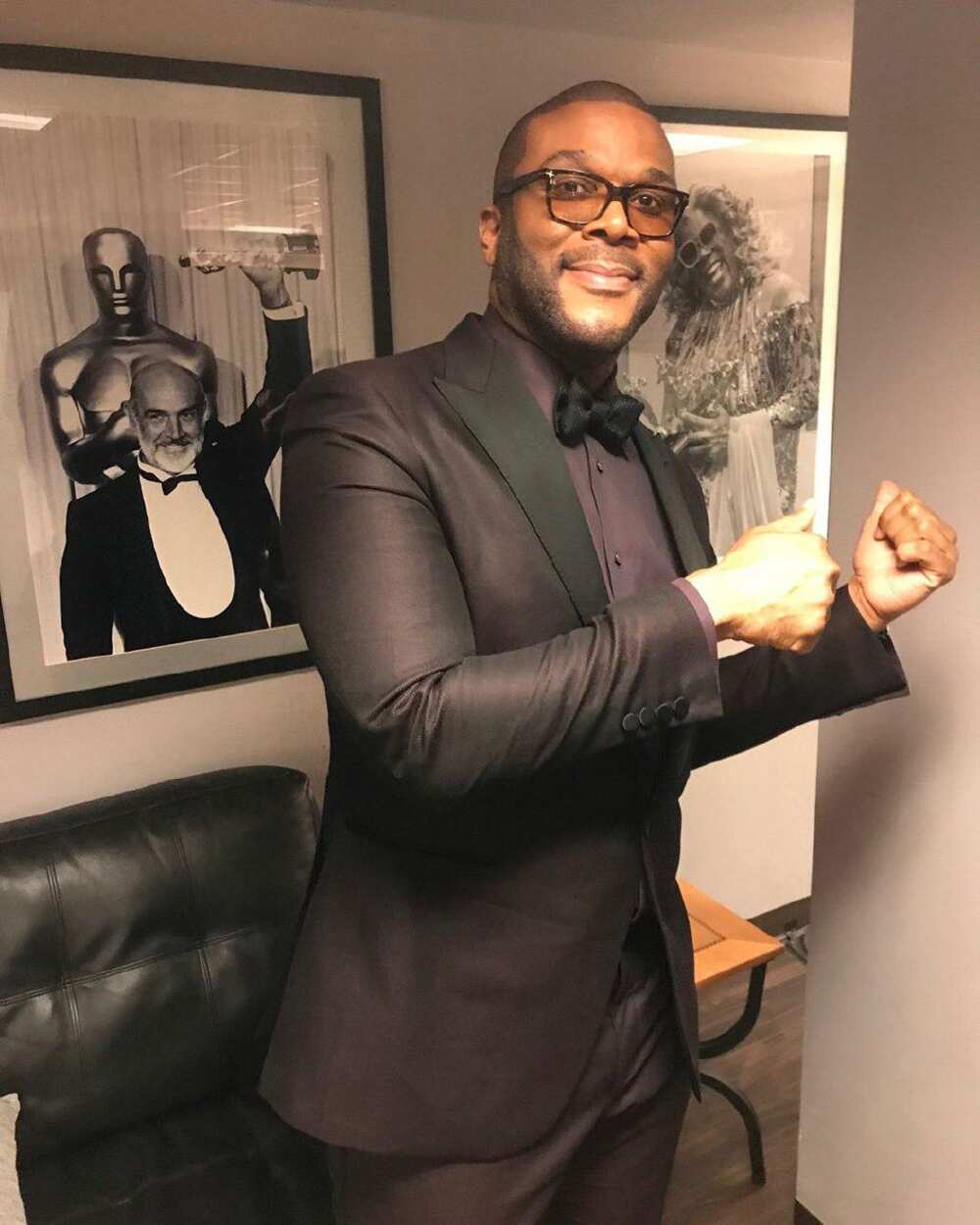 Having a troubled childhood, he has achieved incredible success now. His work amazes the viewer with sincerity and an exciting plot.
Tyler Perry net worth, life and career
A lot of people want to know the answer to the question: "What is Tyler Perry net worth?" It is estimated to be $600 million. Forbes called him The Highest-Paid Men In Entertainment in 2011. The man earned $130 million between May 2010 and May 2011. He also took #56 position in Celebrity 100 earnings, 2014; the man earned $70 million.
Knowing about his incredible earnings, we propose you to learn some exciting facts from the actor's biography.
READ ALSO: Webster's Emmanuel Lewis now: age, height, wife, kids, net worth, death rumors
Emmitt Perry Jr. is better known as Tyler Perry. He is an American actor, playwright, filmmaker, and comedian. The boy was born on September 13, 1969, in New Orleans, Louisiana. So now Tyler Perry age is 49 years old.
His parents are Willie Campbell and Emmitt Perry, Sr., who worked as a carpenter. Tyler also has three siblings: brother Emmbre Perry, and sisters Yulanda Wilkins and Melva Porter.
Emmitt Perry, Sr. was not a very good father. As the actor recalled, he has been suffering for years of abuse at the hands of his father. Tyler once even attempted suіcide because of his father`s violence. Only the church was a refuge of the teenager. Being 16 years old, he changed his name from Emmitt to Tyler. It was a symbolic attempt to separate from the father. Despite the fact that Perry did not complete his studies in high school, he managed to get a Diploma in general education.
At the age of 20, while watching a popular The Oprah Winfrey Show, the young man first heard that writing texts could have a therapeutic effect because art allows an author to splash out and even solve many problems. In this way, the young man started to dream about the future of a writer. Soon Tyler set about creating a series of letters addressed to himself. Subsequently, these texts formed the basis of the musical I Know I've Been Changed.
In the 90s, he moved to Atlanta, where he put a play on the stage for the first time. The 22-year-old scriptwriter paid all expenses himself. It was about twelve thousand dollars.
The play touched on the topic of forgiveness in the Christian religion, the issues of violence against children and problems in families. The original version of the musical was not successful and suffered a financial collapse. Over the next six years, the man rewrote texts, hoping to improve his creation. At the same time, Tyler continued to create and put new plays. He put 300 plays annually, which averaged thirty-five thousand viewers a week.
Tyler released his first film in 2005. It was a romantic drama named Diary of a Mad Black Woman. $5.5 million was spent on filming. As a result, the movie received $50.7 million after realising, which, of course, covered his outlay. Film critics praised this work, so, it was awarded the BET Awards. In addition to numerous own projects, the filmmaker also took part in the JJ Abrams sci-fi adventure film Star Trek and the crime detective Rob Cohen's Alex Cross.
Tyler Perry wife and son
A lot of people adore him because of talent and attractiveness. So, how tall is Tyler Perry? He is a handsome and incredibly charismatic man. Tyler Perry height is 193.7 centimetres. He is a hit with women, but is Tyler Perry married? There were a lot of rumours around the actor's private life. One of them was about his sеxual orientation. People considered him a gay, but all evil tongues became quiet when the scriptwriter began dating Gelila Bekele, and on the 30th of November, 2014, the couple gave birth to the son Aman Tyler Perry.
Tyler Perry house
Possessing such an incredible net worth, the actor can afford any kind of properties. For example, he had a 17-acre estate in the Paces neighbourhood of Atlanta, Dean Gardens, which is also in Atlanta, but they were sold. Now, the scriptwriter lives in the glass-walled Mulholland Estates, a gated community in Los Angeles. There is everything necessary for comfortable living.
The actor is a very secretive person. He tries to hide all the possible information about his private life and properties. In this way, a lot of rumours are born, which he neither confirm nor refute.
Tyler Perry net worth will surprise everyone, but his biography is something really worth your attention. The screenwriter does not have many fond memories from his childhood, but despite all the difficulties and problems he faced in his life, he is an incredible and talented person.
READ ALSO: Actress Alice Braga: age, height, net worth, movies, husband
Source: Legit.ng