Nikita Dragun bio: age, height, ethnicity, boyfriend, before and after photos
Nikita Dragun is better known as Mama Dragun. This Instagram diva is a makeup artist and beauty blogger with her own YouTube channel. She has earned more than 2.1 million followers by creating makeup tutorials, challenges, and vlogs. This incredible personality is worth your attention, and there are still a lot of facts about Nikita that are worth mentioning.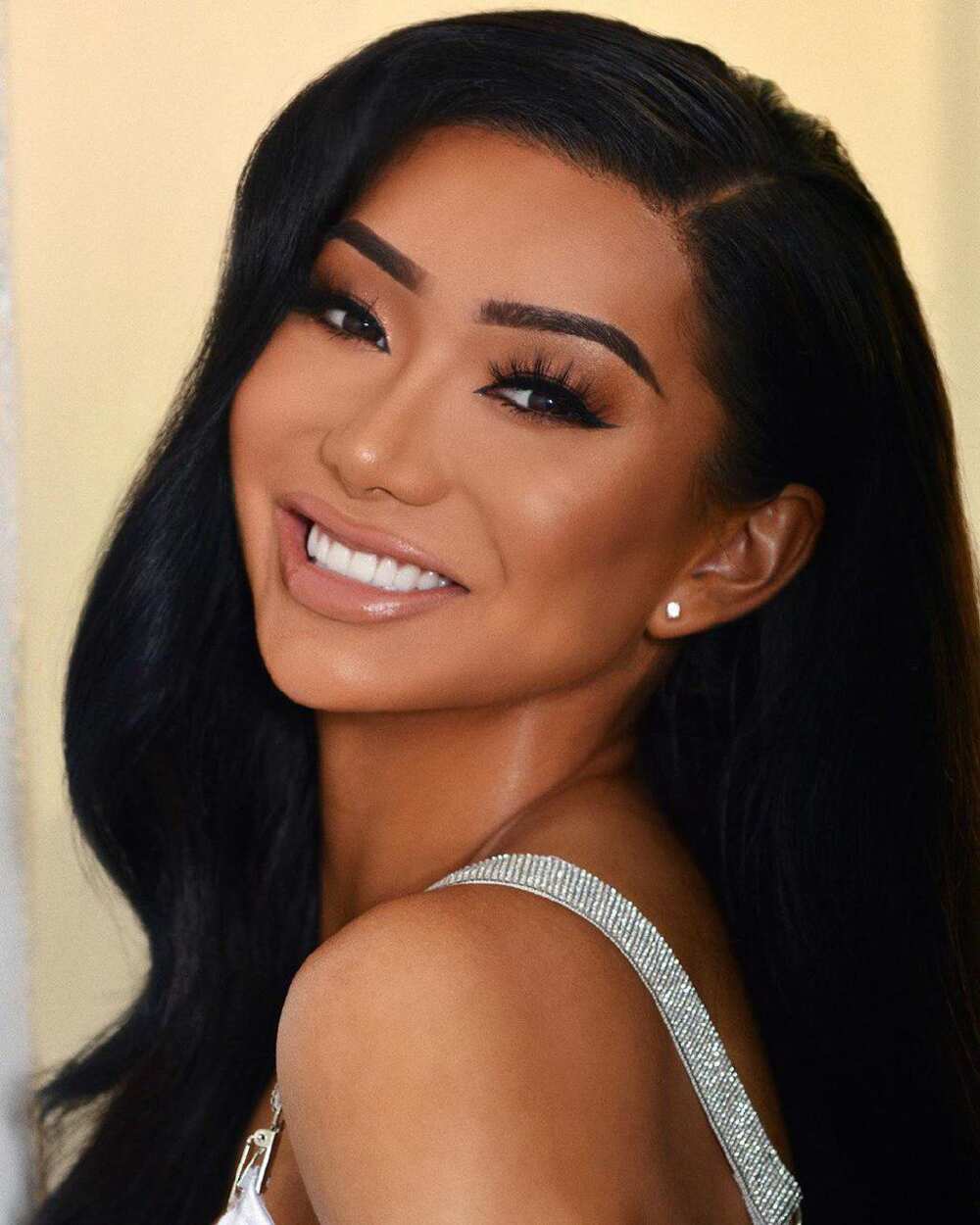 The popularity of this lady runs high. She collects millions of fans in her Internet profiles. What secrets does the blogger keep? Keep reading, and you will learn about them.
Nikita Dragun bio
Nikita Dragun was born on the 31st of January, 1996 in Springfield, Virginia in Vietnamese father and a Mexican mother. So those who are interested in Nikita Dragun age now know that she is 23 years old. She was born in the United States, but Nikita Dragun ethnicity is a mix of Vietnamese and Mexican descent.
The famous blogger has three siblings, namely two sisters, Allegrah Capri Nguyen and Talia Nguyen Marriott and a brother Vincarlo Nguyen. There is no information about her primary education, but we managed to find that now she is studying at the beauty college Fashion Institute of Design & Merchandising in Los Angeles.
The 23-year-old beauty is not ashamed to admit her past and considers it the starting point of who she is now and what she looks like.
I'm not ashamed of my past! Through this journey of changes both physically and mentally I have just become more myself. I hope everyone can discover their true self the way
Parents supported the daughter's decision to change, and now she considers herself the happiest person. She found what many are looking for throughout their lives: the famous blogger found herself.
Nikita Dragun before and after
People are interested in the life and childhood of the Instagram diva and ask questions like: "Is Nikita Dragun a boy?", "Is Nikita Dragun trans?". No, she is not a boy, yes, she is a transgender, and is proud of her choice.
In adolescence, Mama Dragun always did not feel happy and satisfied being in her own body. The mother noticed such changes in her behaviour at a very early age. The blogger said that it was on the first physical education class. There were two lines for girls and boys accordingly. Nikita joined the girl's one. The Instagram diva says the following about that time:
I was never really uncomfortable with it before, I used to go swimming at the pool and go to the beach all the time, but just like that, overnight I was suddenly so uncomfortable, because everyone viewed me as feminine, I looked like a girl and I was treated like a girl by the end of high school because I was so androgynous at the absolute peak of being gay.
READ ALSO: Milly Shapiro Hereditary: age, family, appearance, medical condition
Recently, Mother of Draguns had a successful surgery transiting from male to female. Now she is happy and satisfied with her appearance. The blogger started a campaign to support such people as she is.
There is nothing better than to feel comfortable in your body. Nikita embodied one of her main dreams and now inspires others who are still afraid to take this crucial step.
Nikita Dragun height and weight
The figure of the diva is perfect. The blogger specialises not only in makeup but also in how to keep the body in excellent shape and always look a hundred times better than ever. The diva has the following measurements:
Height: 160 centimetres or 5 feet 3 inches
Weight: 50 kilograms or 110 pounds
Eyes colour: natural black
Hair colour: light brown
Mama Dragun gladly pleases fans with her bright photos, especially in swimsuits. These photos once again testify that she has an attractive and hot body.
Nikita Dragun boyfriend
At one time, she was dating Oscar Utierre. The couple has been together for several years. They hid their relationships, and only in Nikita`s vlogs titled EX BOYFRIEND DOES MY MAKEUP! we have known about that. Now she is believed to be dating Michael Yerger, who is also a model.
You can see some videos on her YouTube channel with this handsome man. Also, the model can be often seen on the photos Mama Dragun posts on her Instagram.
Nikita Dragun is a confident and beautiful young lady. Her beauty-blogs are popular all over the world. More and more followers join it every day.Today, Nikita popularises her cosmetic campaign and inspires everyone with own example.
READ ALSO: Emily Rudd: age, height, parents, movies and hot pictures
Source: Legit.ng