ESPN Elle Duncan bio: age, ethnicity, parents, husband, pregnancy
The history of sports began in ancient times and from those times, all sports activities are interesting for people from all over the world. Those who regularly watch the ESPN channel know Elle Duncan, who has been a sports reporter for more than ten years. Continue reading if you want to know top facts about the lady.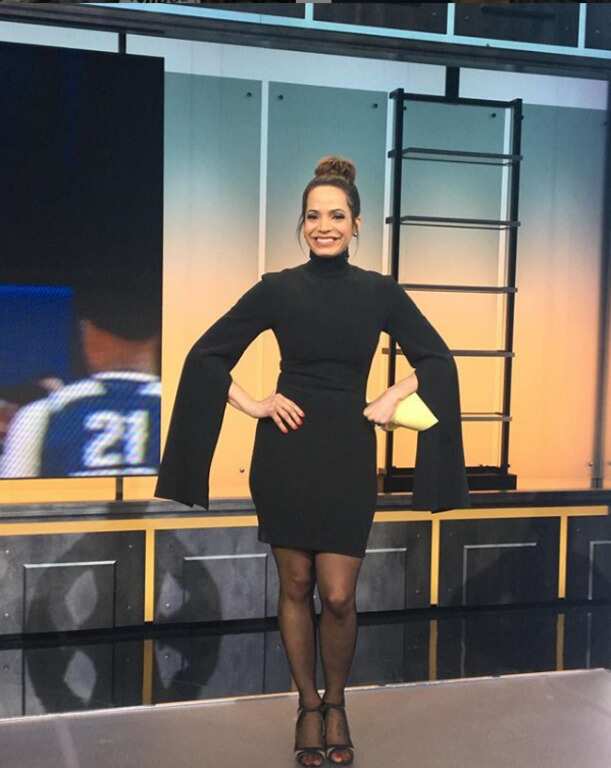 She can be considered a media person. The personal life of such a category of people always wonders people, and they try to find any information. Frequently such people prefer to hide their life from paparazzi, so the information about them becomes doubly valuable.
Elle Duncan bio: age, family, and life
The full name of this beautiful woman is Elle Lauren Duncan. People are interested in Elle Duncan ethnicity because she sometimes resembles a woman of Latino American nationality. But actually, her ethnicity is North American. She was born in the USA, in Atlanta, which is in Georgia State. She lived in this city from childhood and started her career here.
The lovely appearance and good physical form make everyone wonder how old is Elle Duncan. The year of her birth is 1983, the precise date and month are not known, so she turned 35 last year. Nothing is known about Elle Duncan parents. Elle has a sister, Kellie Duncan, who is the firefighter.
The famous ESPN channel reporter does not consider it necessary to share the details of her past life with all the public. Despite her secrecy, available pieces of information let us compose her way of life.
She attended the McEachern High School in Georgia. The woman had a fancy for journalisms from school times. No wonder that later she graduated from the State University of West Georgia and obtained a diploma in Journalism.
READ ALSO: Highest paid sport in the world - Top 10
Duncan did her first steps in journalist career in hometown city, Atlanta. She was an intern on 790/The Zone and worked there for one year. Then the lady joined V-103 radio station and worked in Ryan Cameron Show, where Elle acted as an on-air correspondent. Simultaneously she collaborated with such football teams as Atlanta Hawks and Atlanta Falcons and served as their sideline reporter. Also, she was the correspondent in ACC and SEC Football games, but on a freelance basis. From 2012 till 2014 she worked for WXIA-TV as a traffic reporter.
Before starting her career in ESPN, Duncan joined NESN in 2014. It was the next big step in her career path. She was a host on live programmes and a reporter in sports news. Also, she joined Sarah Davis in sports show NESN Live Presented by Cross Insurance. This program shows the latest updates and news from reporters, who work at the following places:
TD Garden;
Gilette Stadium;
Fenway Park.
Elle Duncan combined work in NESC with several others. She was a reporter for Boston Red Sox baseball team; and made reports from Super Bowl XLI football game took place in Arizona. In 2014 she even performed the role of a reporter in Ride Along movie starring Ice Cube and Kevin Hart.
In May 2016 Duncan joined the ESPN channel team as a host for the SportsCenter program. Elle Duncan age at that moment was 33, and it is an excellent achievement for a young woman. This channel is one of the most popular in the whole world, and they employ only the best and experienced reporters.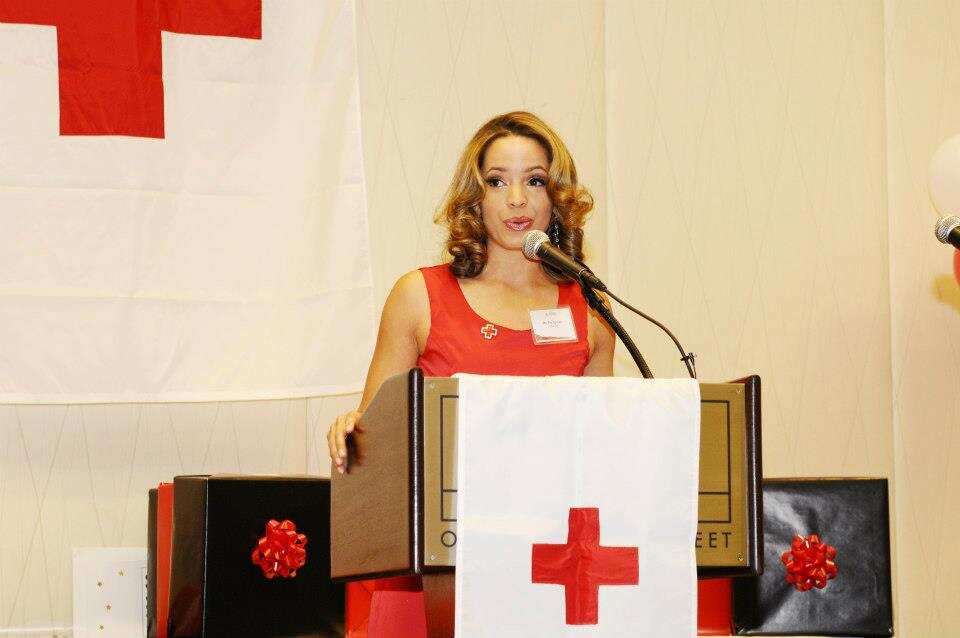 SportsCenter with Elle is broadcast from Friday till Sunday in the morning. In November 2017 ESPN announced the start of streaming of SportsCenter program with Elle and Katie Nolan in Snapchat. It is exclusive broadcasts for this social media. Till today we know this woman as Elle Duncan ESPN sports anchor, who has worked in this sphere since 2003 and many people name her a veteran in this industry.
Many sources claim that Elle Duncan net worth is 1 million dollars, but there is no confirmed information on this matter, so we can only assume that Duncan has a good net worth. Elle's monthly salary is also unknown, but the level of her professionalism let us say that income size is pretty high.
Elle Duncan private life
Elle is a media personality and has profiles on all popular social media: on Instagram, on Twitter, on Facebook.
From 2016 Elle Duncan has been married to actor Omar Abdul Ali. Photos on her Instagram profile show that the wedding ceremony was held in Costa Rica in a small circle of friends.
Elle met her future husband in the night club, and one of Omar's friends introduced them to each other.
There were rumours on the internet, but no one knew whether Elle Duncan pregnant or not. But in February 2018 she made a post on Instagram and confirmed her pregnancy. In July the same year, she gave birth to a cute girl and named her Eva.
Many people still call Elle Duncan hot, because she bore a child and managed to save her physical form.
Now you know more about the life of Elle Duncan, one of the leading TV personalities in America. She is indeed an exciting personality with a broad range of experience and wisdom. Also, she is a bright example of a person who always seeks a better life.
READ ALSO: Laura Rutledge: age, height, husband and hot photos
Source: Legit Nigeria